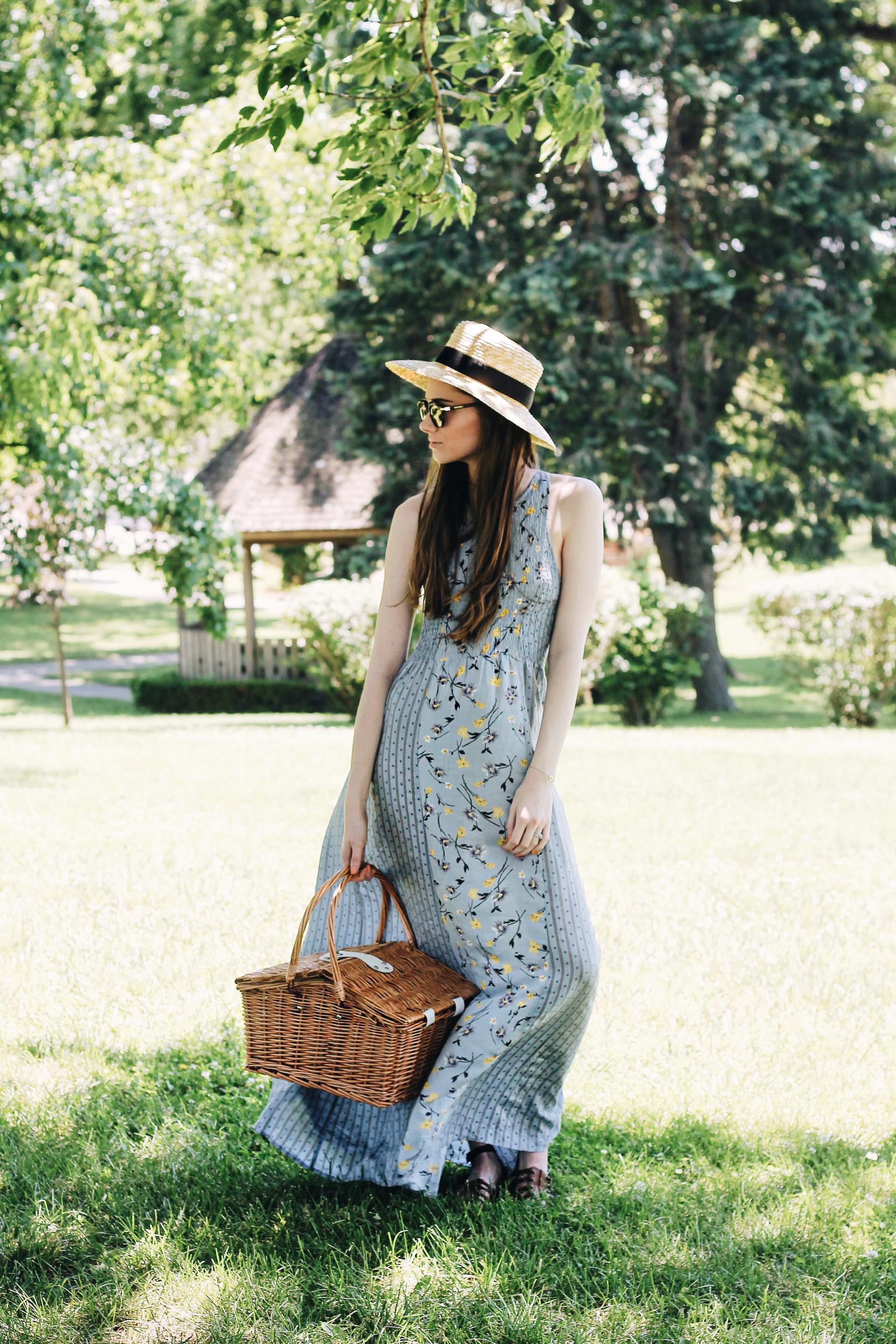 Justin and I received a couple picnic baskets as wedding gifts so we were SO EXCITED to go on our first real picnic together this weekend! The weather was absolutely gorgeous and we spent a couple hours sitting under a tree in Craig Park eating lunch, talking and relaxing. Keep reading to see photos from our afternoon + links to my favorite summer hats under $30!
I'm loving hats more than ever this summer! Since summer outfits are often minimal with few layers, a hat is the perfect accessory to throw on to not only complete the simple look of a sundress or romper, but also to shield your eyes and face from the sun and sometimes to also cover up unwashed hair. Mine is the brand Sun N' Sand from T.J. MAXX — I've linked some of my other favorites under $30 below.
I paired my hat with my current favorite maxi dress and choker from Dry Goods (you've got to head over to the Greenwood Mall to check this store out if you're in the Indy area!), Steve Madden sunglasses and some brown ankle-strap sandals from T.J. MAXX. Our adorable picnic basket is from Target — I've seen it on clearance in-store, so go check if you're interested in getting it!
What did you do this weekend? Leave me a comment and let me know if you're loving the straw hat trend as much as I am! I'm so excited to pack up after work today (anyone else working today too? Ugh… 🙁 ) and head home to my parents' house to celebrate the fourth — my cousin and I have a fun photo shoot planned with our Fourth of July outfits we bought together, so stay tuned for those.
Have a great Monday!