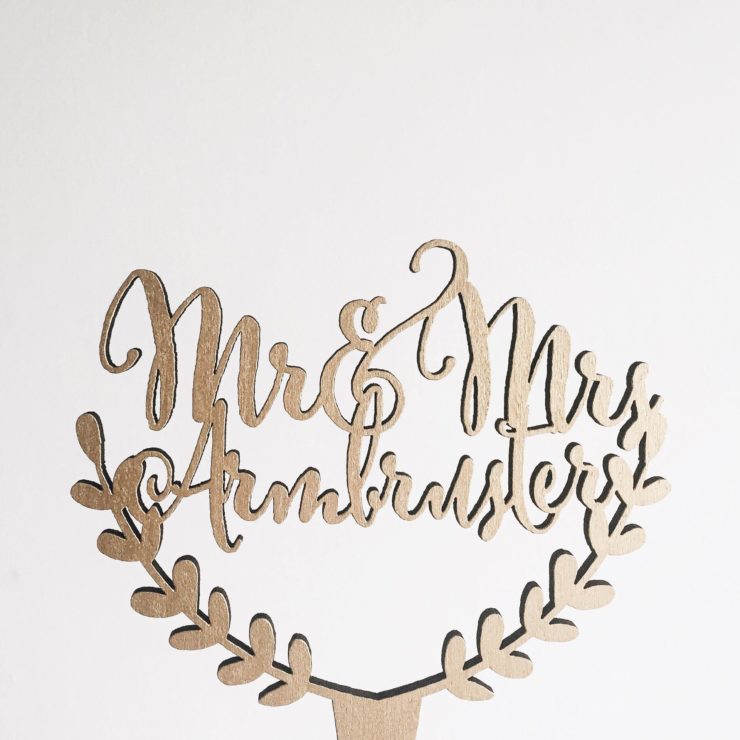 The wedding is officially only one month from today and, to be honest, the stress is starting to set in! We've been planning our wedding for a year now and the process has been fairly relaxed until recently now that we're down to finalizing everything. Keep reading to see where we're at on planning with only four short weeks left!
This post picks up from where my last update left off: the 100-day countdown. This serves as a guide for any of you that are also at the one-month mark, but be sure to read my previous updates to catch up!
NEW ITEMS COMPLETED:
Registry
Invitations
Officiant 
Hotel rooms for wedding day prep 
Rehearsal dinner planning — Justin's mom and grandma have taken care of this one.
Guest book 
Cake topper
Bridesmaid shoes
Bridesmaid gifts
Groomsmen suits — The guys still need to get them, but they've been selected!
Groomsmen gifts
Bridal shower 
Bridal shower thank you cards
IN PROGRESS:
Finalize guest count
Upload music to the DJ's playlist
Decor — Many items have been purchased, we just need to go through our list, make sure we have everything and buy the things we don't have. See one of my decor projects here.
Wedding party's table decor — The final four pink goblets we need have been ordered, now we just need some fabric and other small items to finish off the table. Read my post on table decor here.
Ties and shirts for groomsmen
Makeup artist — We need to do a test run before the wedding day.
Wedding day hair — We need to test out a couple styles and choose the one I want.
Boutonnieres — We need to select the style and make an order.
Bachelorette party 
Bachelor party 
Schedule drop-off times for vendors
WHAT'S NEXT:
Marriage license
Make final vendor payments
Prepare a written wedding day schedule
Videographer — Do we need one? We didn't really budget for one and we're wondering if it's worth it. Let me know your thoughts!
Is there anything I'm missing? We had our final appointment with our venue last night and I'm feeling much better about having all the main items for the event nailed down, including everything from tablecloth lengths and colors to the setup of the ceremony. If you're engaged or married, leave me a comment letting me know what you look/looked forward to most about your wedding! I've mentioned this before, but I'm most excited to have all of our friends and family together in one place for the first time and it's seriously so surreal that this day is only a month away.
Thank you for catching up with me and I hope you all are having a great week so far!