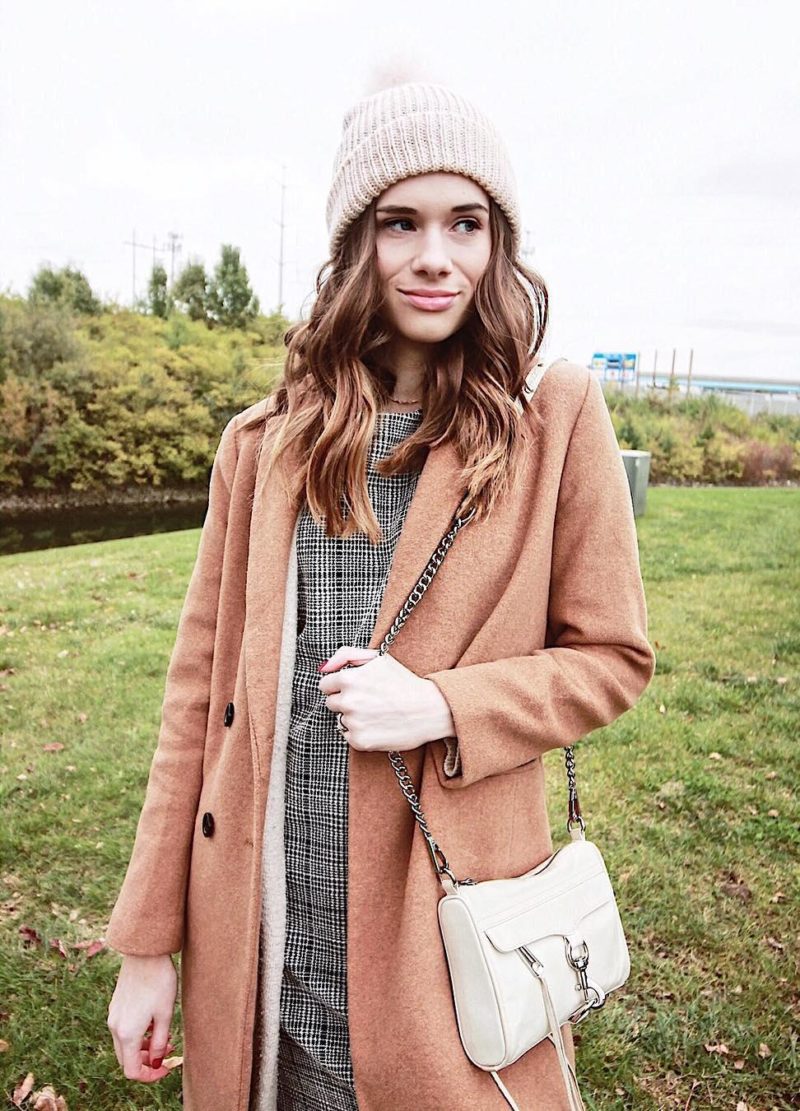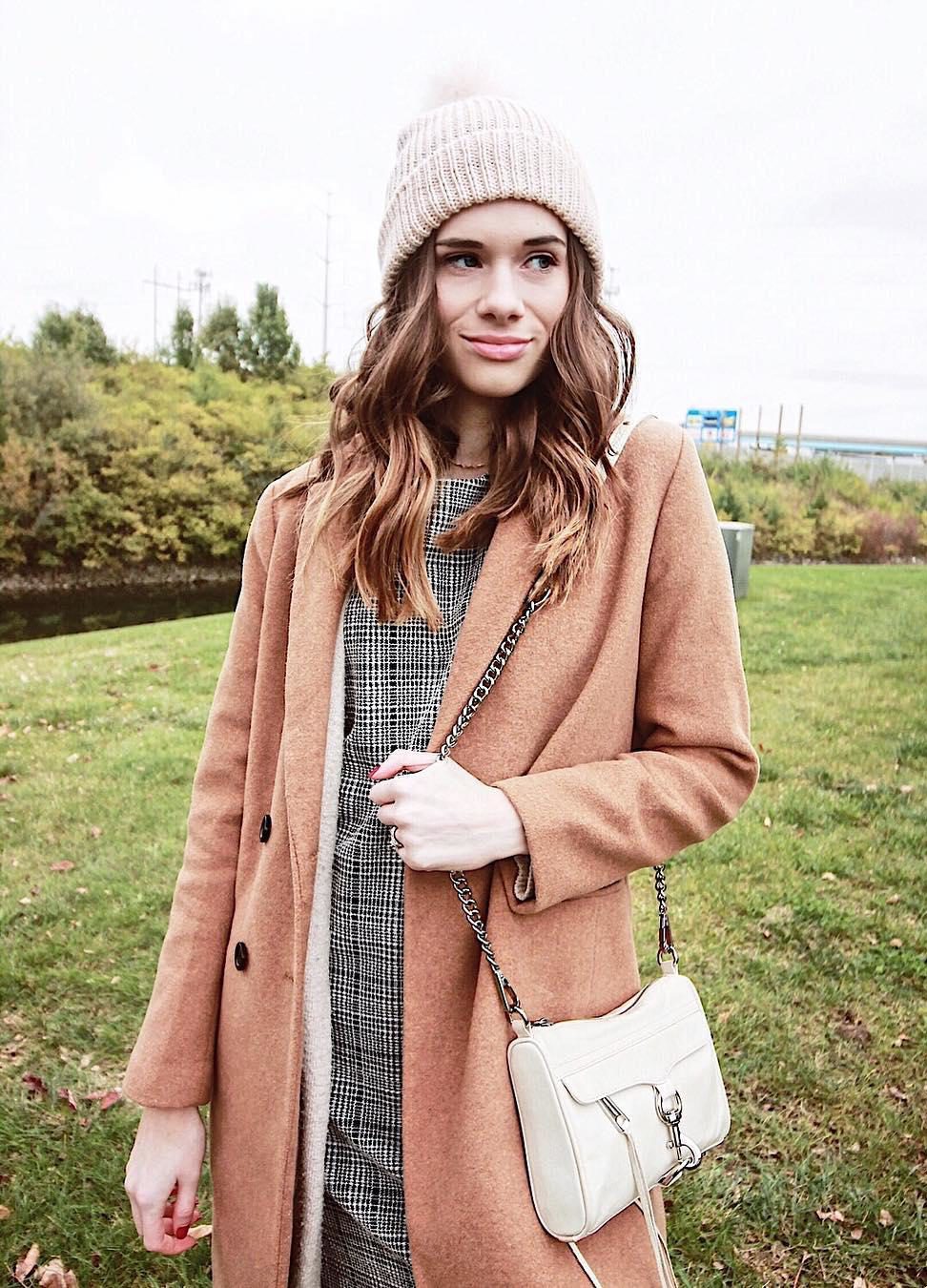 With it hitting 30-some degrees in Indiana this week (*shivers*), I've been thinking about the new coat styles I want to add to my wardrobe for fall and the upcoming winter season. After scouring some great online shops like Asos and Boohoo, I've gathered my favorite finds in four trendy styles — so keep on scrolling for my top fall and winter coat picks for 2017!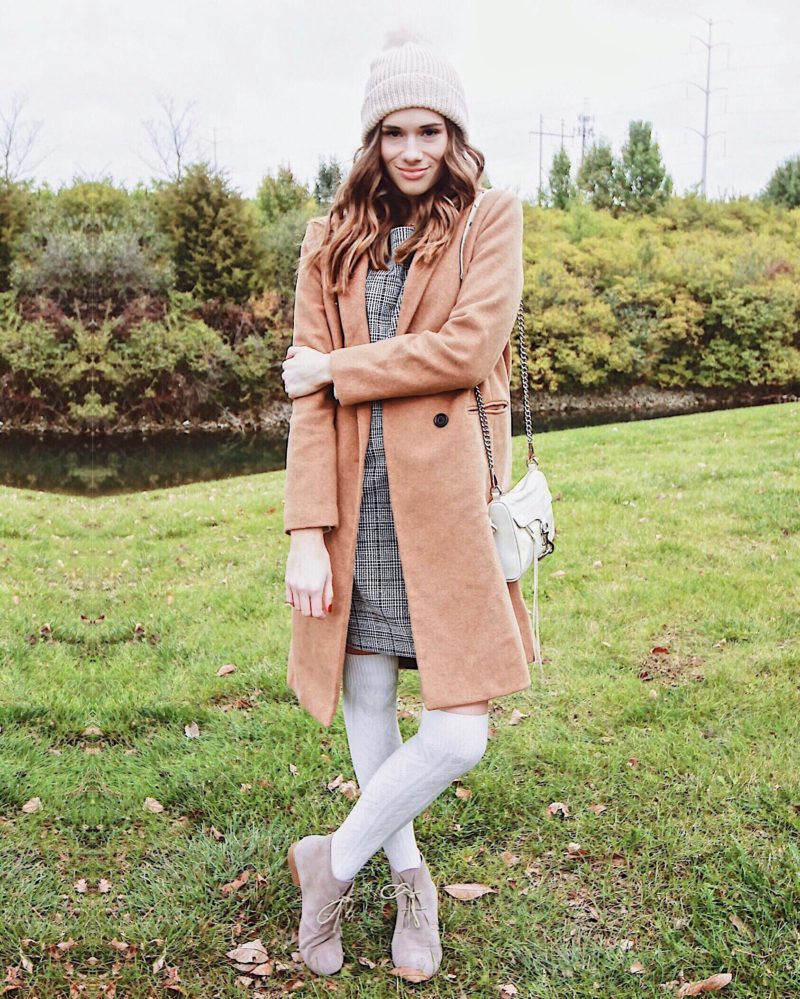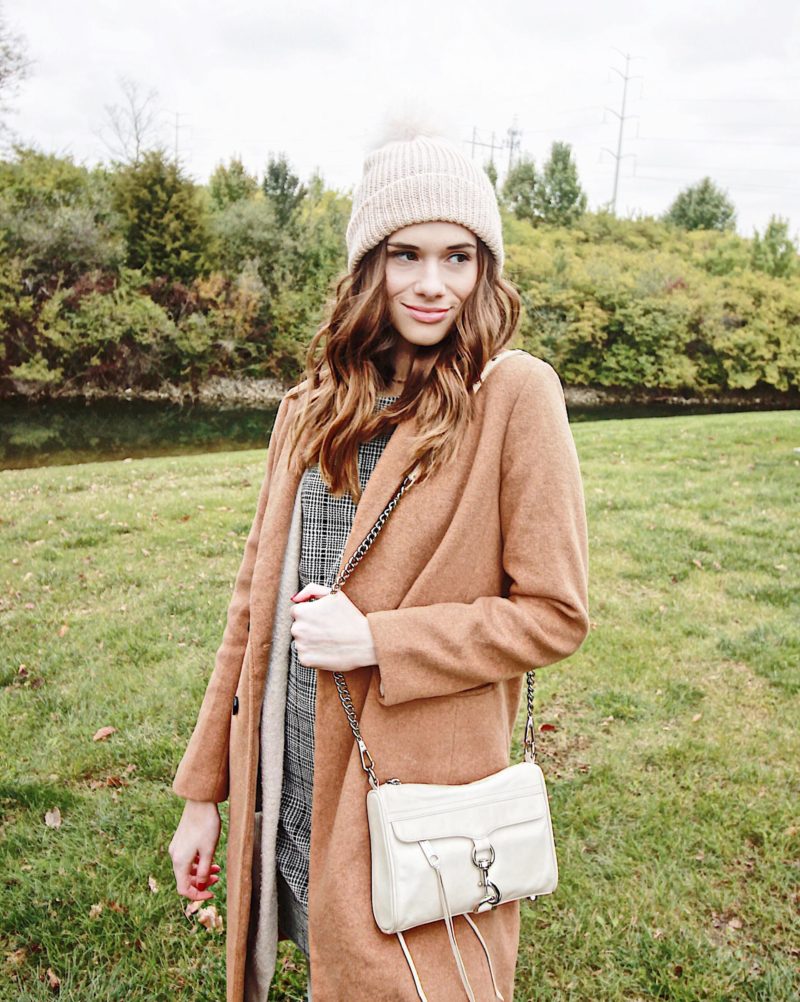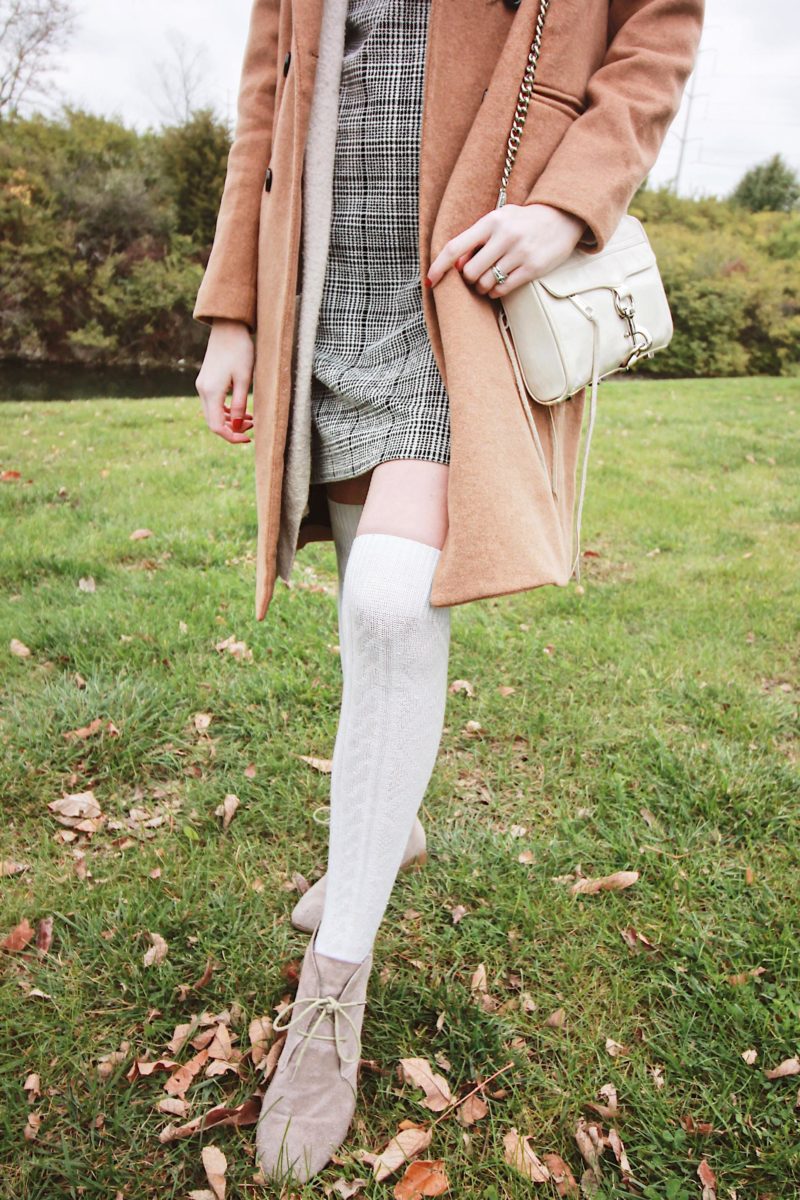 Before we dive into my picks, here are my outfit details for those of you who may be curious: my blush knit hat is from Target last year, the plaid dress is Calvin Klein from TJ Maxx, the cardigan and coat are from Forever 21, my bag is a Rebecca Minkoff mini mac, the desert boots are from Target several years ago, my dainty gold choker is Midori Linea and I can't remember where my thigh-high socks are from! Below are the exact or similar pieces.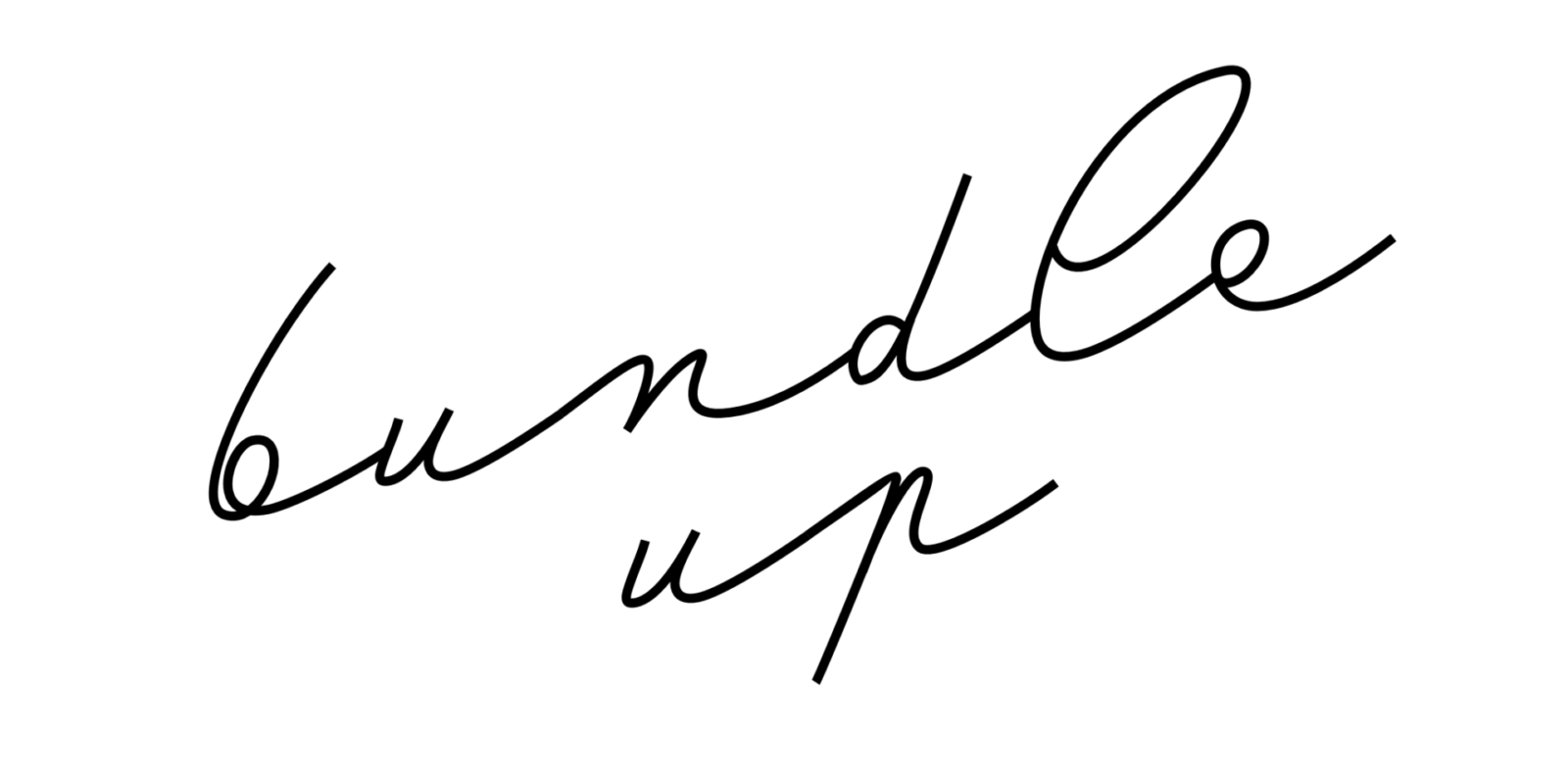 THE "AVIATOR"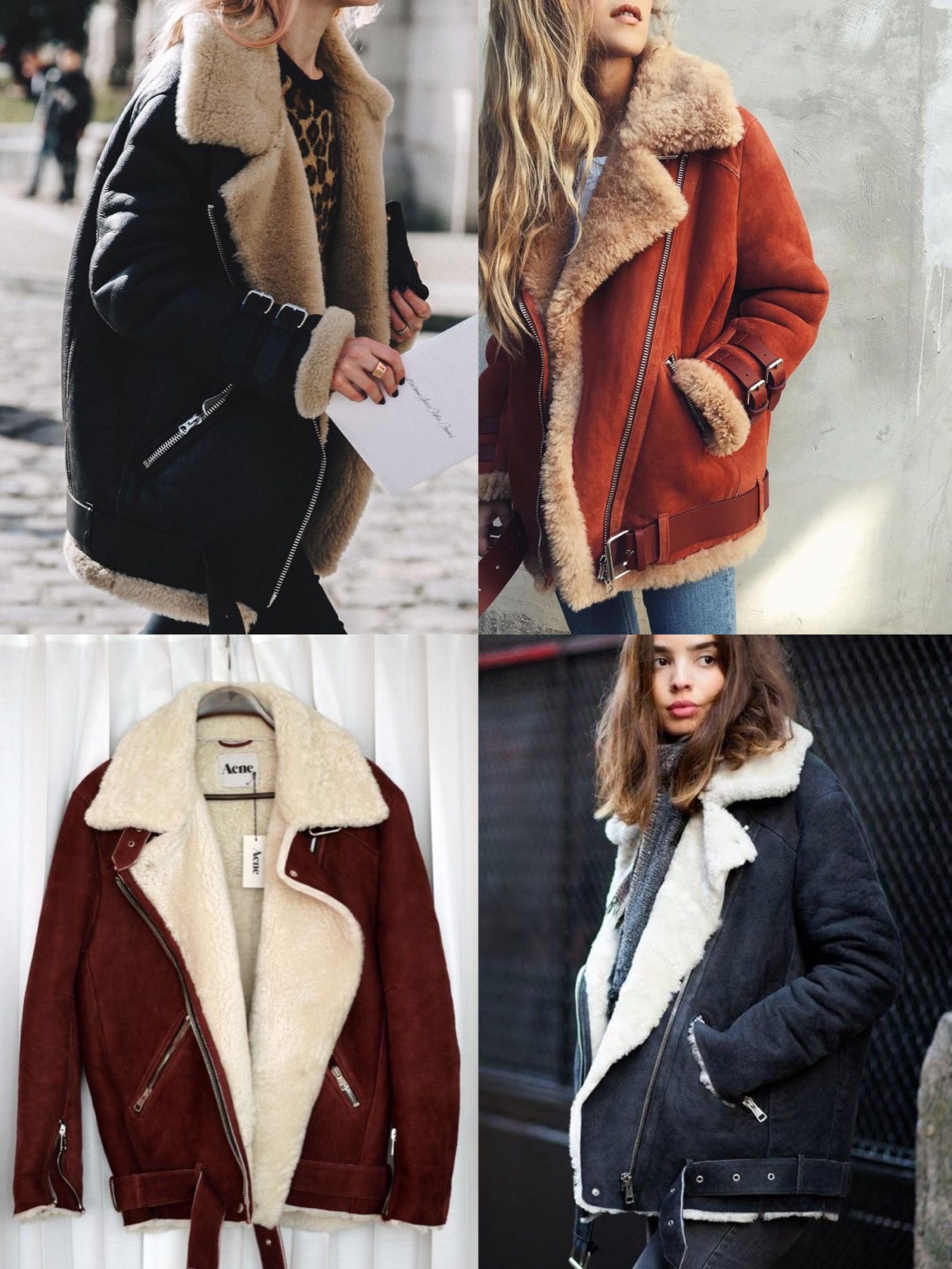 This coat is at THE TOP of my coat wishlist right now! I absolutely love the "aviator" style and fit of this jacket and I'm dying to get my hands on one in a neutral color with a bit of an oversized fit.
I also love how great this coat would look with chunky sweaters, jeans, leggings, and even dresses and skirts with tights. I like that it has a little bit of a longer fit, since cropped styles don't keep you as warm during the colder months. I'm shopping around for the perfect one right now — below are some of my favorites!

THE "TEDDY"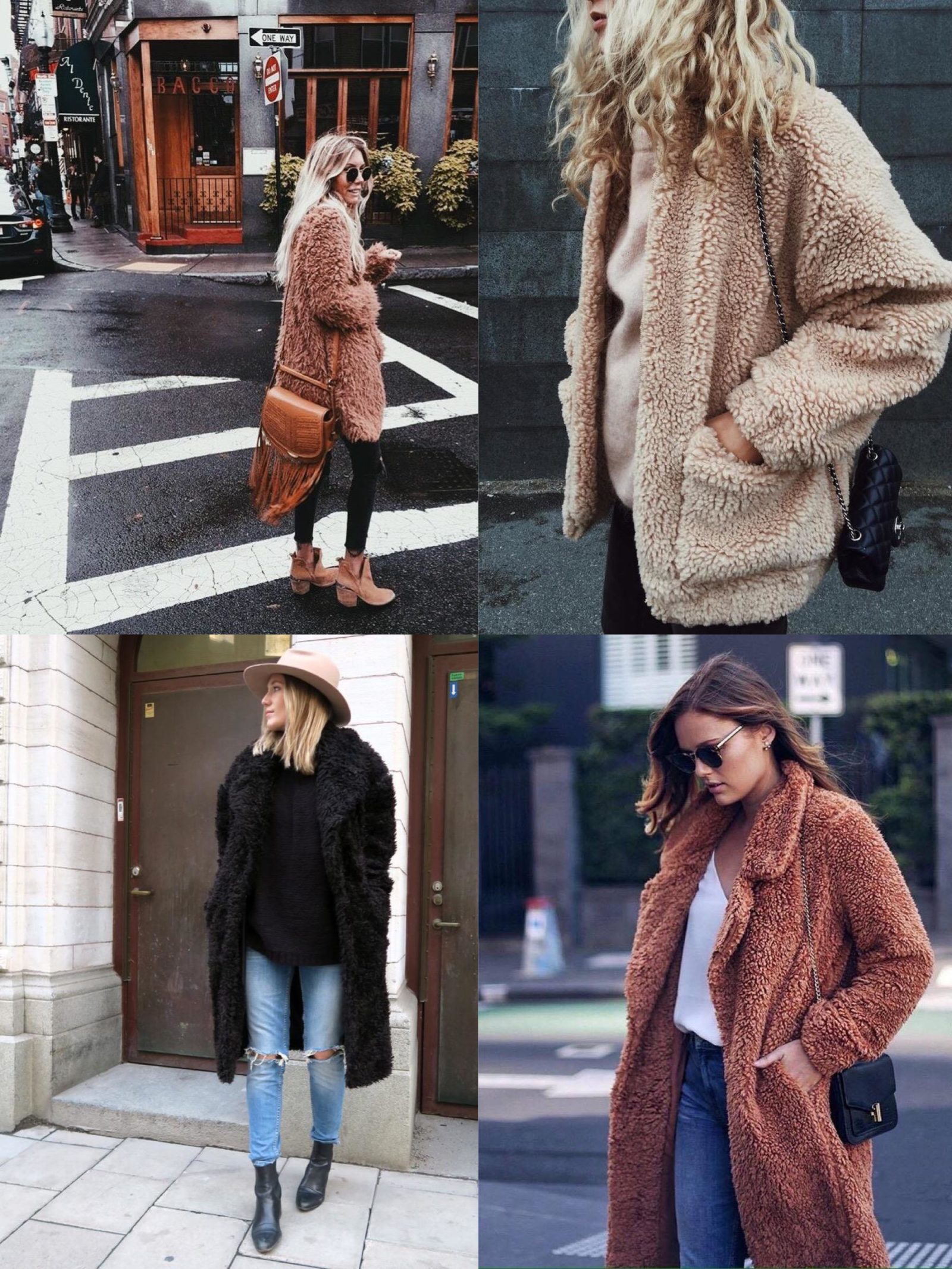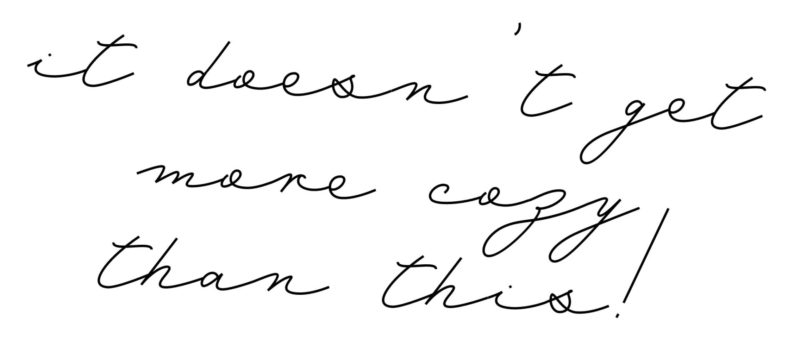 First of all, how cute is it that this jacket is actually referred to as the "teddy" by retailers?! This coat has been all over Pinterest this year, and I must say I'm a huge fan! I really want a sand or rust colored one — probably rust for a pop of color in my wardrobe. I've searched high and low for these trendy jackets at various price points for different budgets, so below are some of my best finds!

THE TRENCH COAT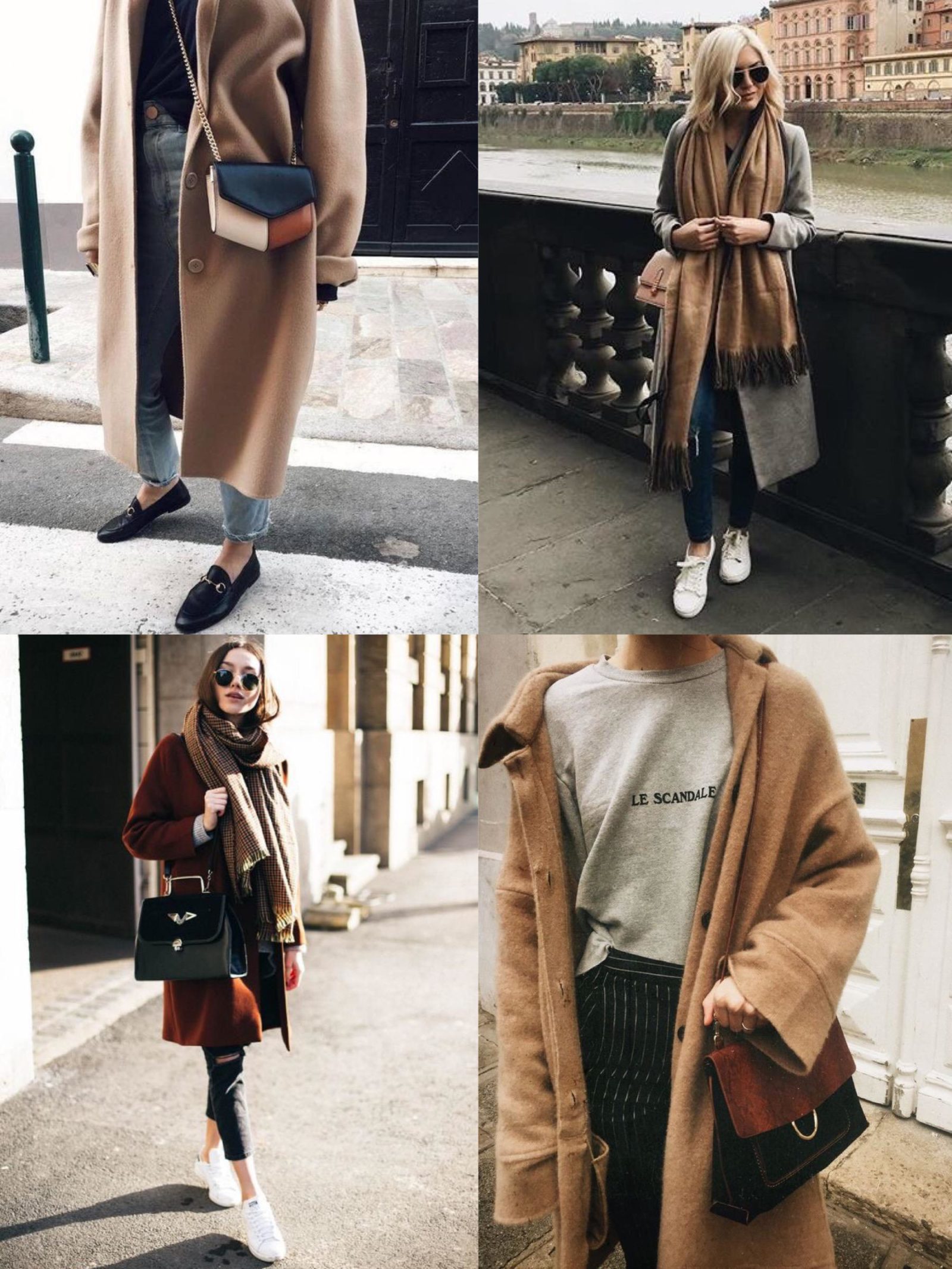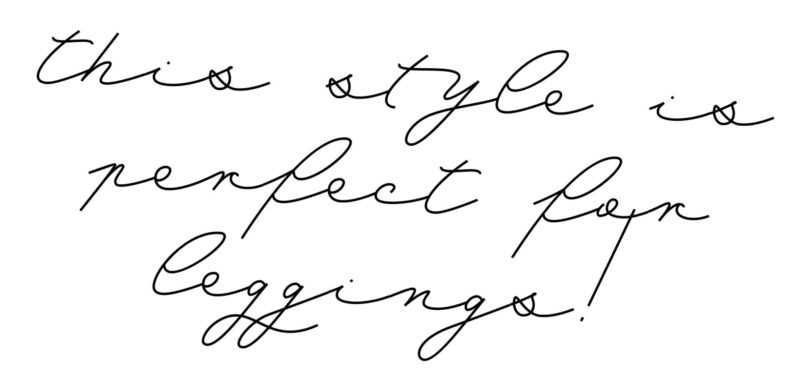 I snagged the peacoat/trench coat I'm wearing in this post from Forever 21 last year and it's still one of my favorites! It keeps me super warm covering almost my entire body, which is ideal for my fellow midwest gals on chilly days. I love to pair mine with a knit hat, fitted jeans and a cropped sweater to balance out the bagginess of the coat.

THE FUR COAT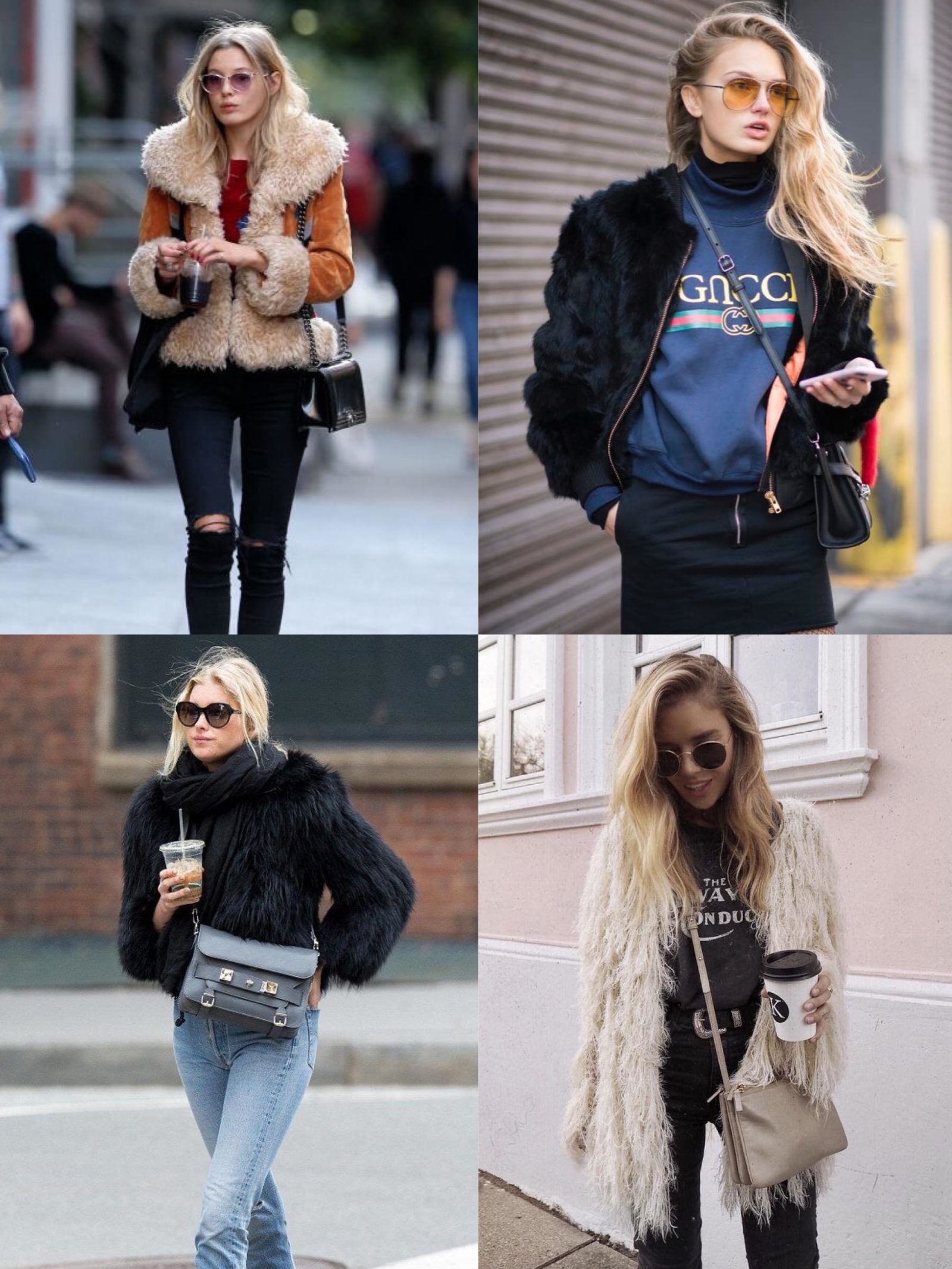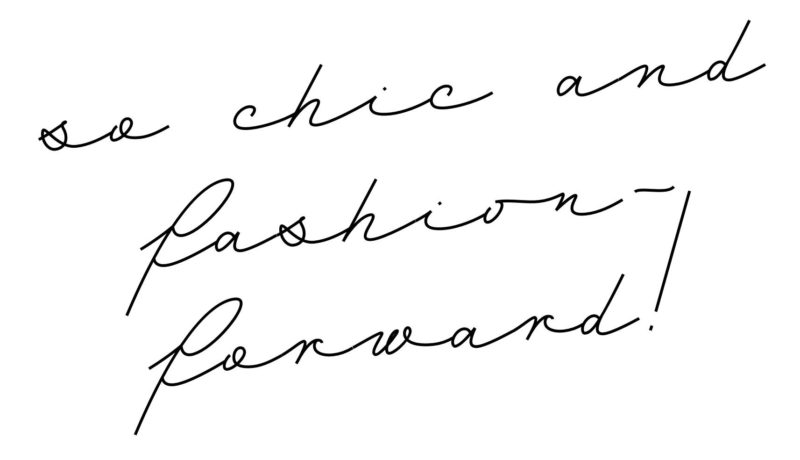 You already know I'm into anything and everything furry right now. I love the insane amount of texture it can add to the most simple outfit, and it love them best paired with a good pair of high-waisted jeans and a cool graphic tee. They are also super cute with skirts and tights for a dressier look for going out or to formal events/parties. I've seen some really good options at TJ Maxx this month, so I suggest checking there or scoping out my picks below.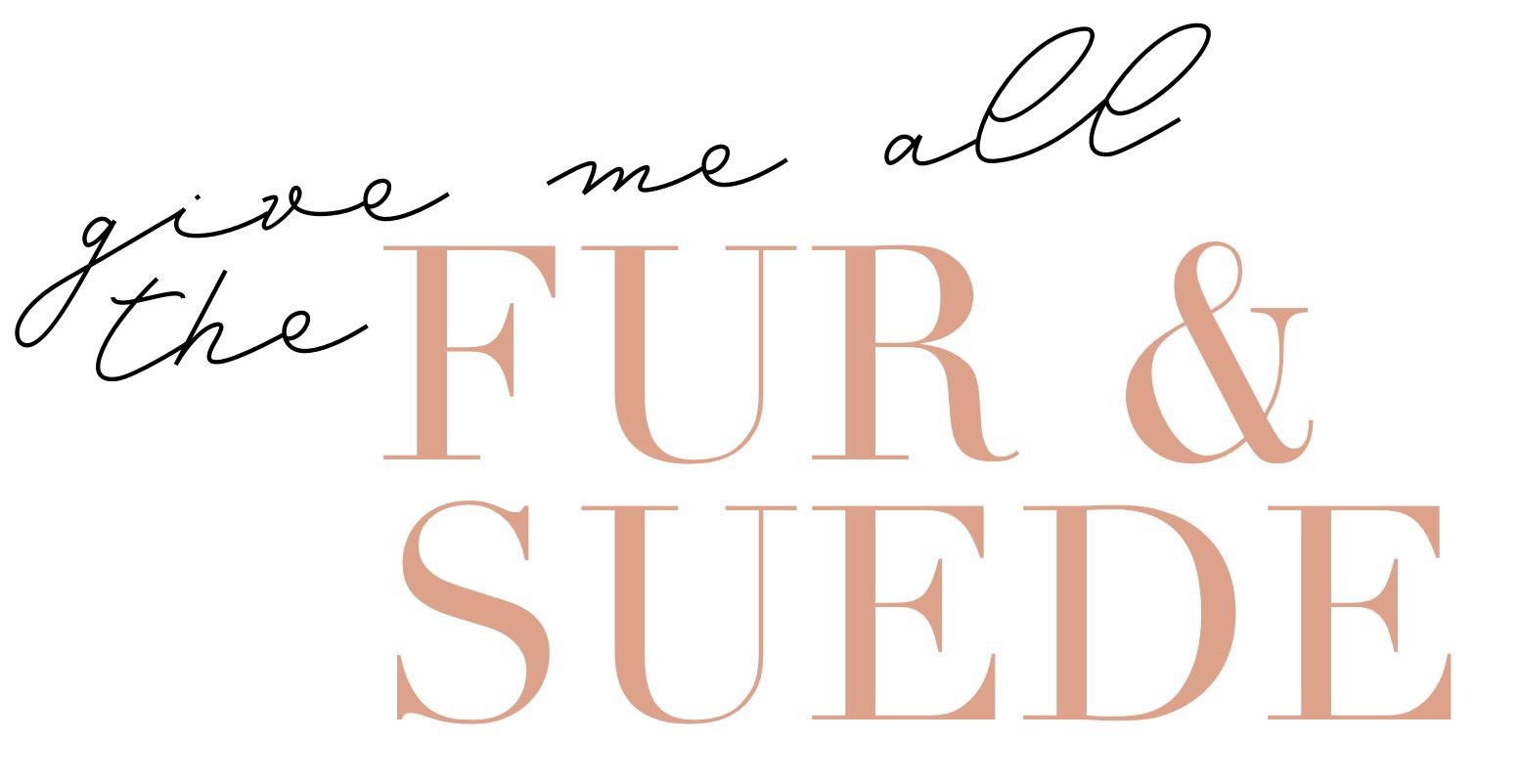 What are your favorite coat styles this season? I'd love to know, along with your favorite shops to buy them from! Thanks so much for visiting the blog today — have an amazing start to your week!