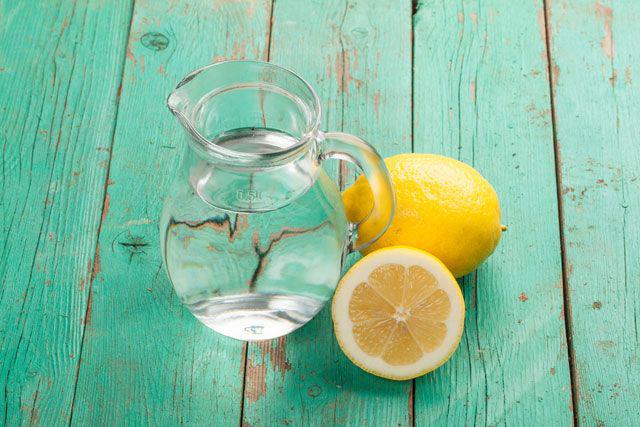 Hey everyone! Today I'm sharing with you a few simple tips for keeping your skin clear and healthy. You may do some of these things already, but what's important is consistency in your routine and practicing healthy habits. And if you don't have much of a skincare routine, here are some ideas for you to try out!

Drink plenty of water.
Water cleanses your system and helps to flush out your impurities. Most sources recommend drinking eight glasses of water a day. The easiest way to ensure you drink plenty of water is to simply carry it around with you. If it's in your hand or sitting right next to you throughout the entire day, you are far more likely to get your full intake in.
Use a face wash designed for your skin type.
I have oily skin, so I typically stick to cleansers and acne-fighting solutions because they help dry everything out. If you have dry skin, using a hydrating face wash in combination with a serum or face cream will be the most beneficial.
Watch what you eat.
Avoid greasy food! Excess unhealthy chemicals in your food can reflect in the appearance of your skin. Fruit helps to clear your complexion, especially lemons — so try popping a couple slices into your water every day.
Avoid touching your face.
This one is always a struggle for me. Unless you are applying makeup, really try not to touch your face. The oils from your hands transfer to your face and can cause unruly breakouts.
Always remove your makeup before bed.
As annoying and sometimes time consuming as this is, this is so important. You should always go to bed with a fresh, clean face so your skin can breathe overnight. I like to use a makeup remover wipe along with a oil-free liquid makeup remover on a cotton round to make sure I get everything washed away!
Keep your phone screen clean.
Your phone screen can contain a plethora of dirt, oil, and makeup residue. Be sure to clean it regularly to avoid transferring those elements to your face when you're using your phone (which if you're like me, that's basically all the time).
Sleep on a silk pillowcase.
This will prevent those annoying creases from forming on your face and will leave your skin feeling super smooth. It also works great for your hair and can reduce flyaways and frizziness. You can find tons of different ones in every color imaginable online!
Maintain a low stress level.
Stress causes breakouts so avoid it like the plague! Remain cool, calm, and collected and so will your skin.
How do you keep your skin healthy? Leave me a comment and let me know what products you use!