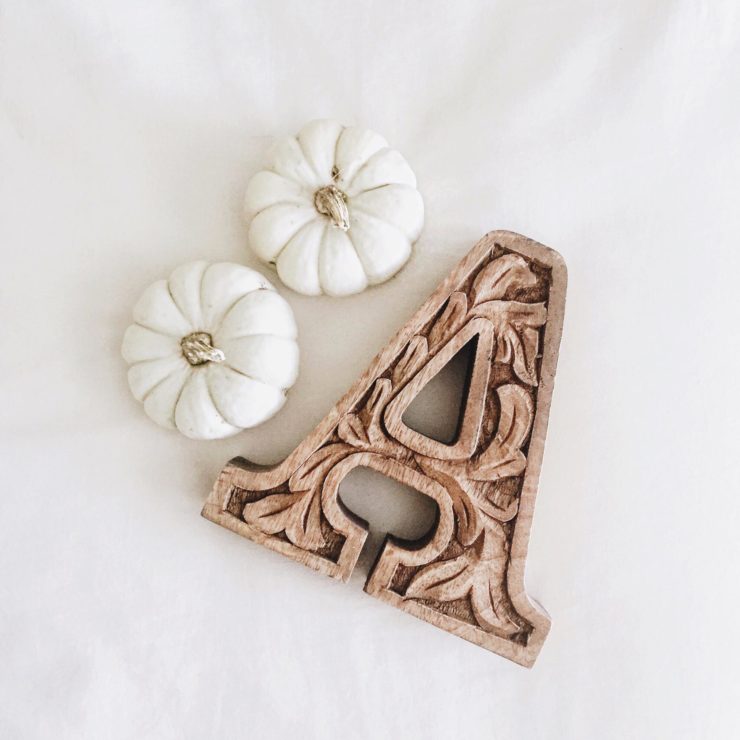 I don't know about you guys, but when my space is clean, my mind is clean. I'm a Virgo through and through and being in a clean and organized environment is so essential for me. Waking up and coming home to a clean space helps put me at ease and keeps me focused on what's important each day.
 
Something that Justin and I like to do at the future Armbruster household (only 7 months and 2 days until our wedding!) sometimes is set a timer for 10-30 minutes and power clean. We play music to make it a little more fun and we just try to get as much done as we can during our allotted time. I like to do this before bed to help us exert a bit more energy before winding down for bed and making sure we get to wake up to a fresh space. I like to have a candle lit at all times for a soothing, homey feel.

I like to ensure everything has its place. Now living in an apartment, I've found this to be simple after living in a cramped dorm for four years and having to cram stuff in every available inch of space. I don't like to have an excess of "stuff" and I try to only keep items that are regularly used, cherished, or serve some sort of purpose. I hate clutter, so I'm always striving to cut down on the contents within my storage areas. 

I wash and change our sheets once a week and I try to wash our pillowcases even more frequently to keep our skin fresh and clear. I make our bed every morning because crawling into a made bed feels SO much better to me! Do you feel the same way?

As for the kitchen, wiping down the kitchen after cooking meals is always a good idea. This prevents too many unwanted crumbs from building up on our counter tops. We don't wipe down the kitchen as often as we should, but I'm working on improving that. We take out our kitchen and bathroom trash every few days as well.

As for our floors, I try to vacuum and mop every other week, but I'd like to start doing this more frequently. Justin and I both work full-time, so sometimes it's difficult to find time to clean as much as I'd like to. I broom sweep the kitchen and bathroom floors whenever I see fit.

Some of my cleaning essentials:
All-surface cleaner: Needless to say, I use this on everything — bathroom, kitchen, and all other surfaces!

Bleach spray: This is great for deep cleaning floors, counter tops, etc.

Stain remover spray: I always keep this near by when I'm doing laundry.

Dawn dish soap: This stuff is strong and can be used for so many alternative purposes than just washing dishes.

Clorox wipes: These are easy to use for a quick clean up!

Duster: I use it to clean our light fixtures, dressers, TV, etc.

Windex: Clean mirrors are a must!
What is your cleaning routine? Leave me a comment and let me know what your strategy is for keeping a tidy home + mind! Also, a new post by me went up on IndyBride2B.com yesterday all about wedding favors — Check it out if you haven't already and let me know what you think.