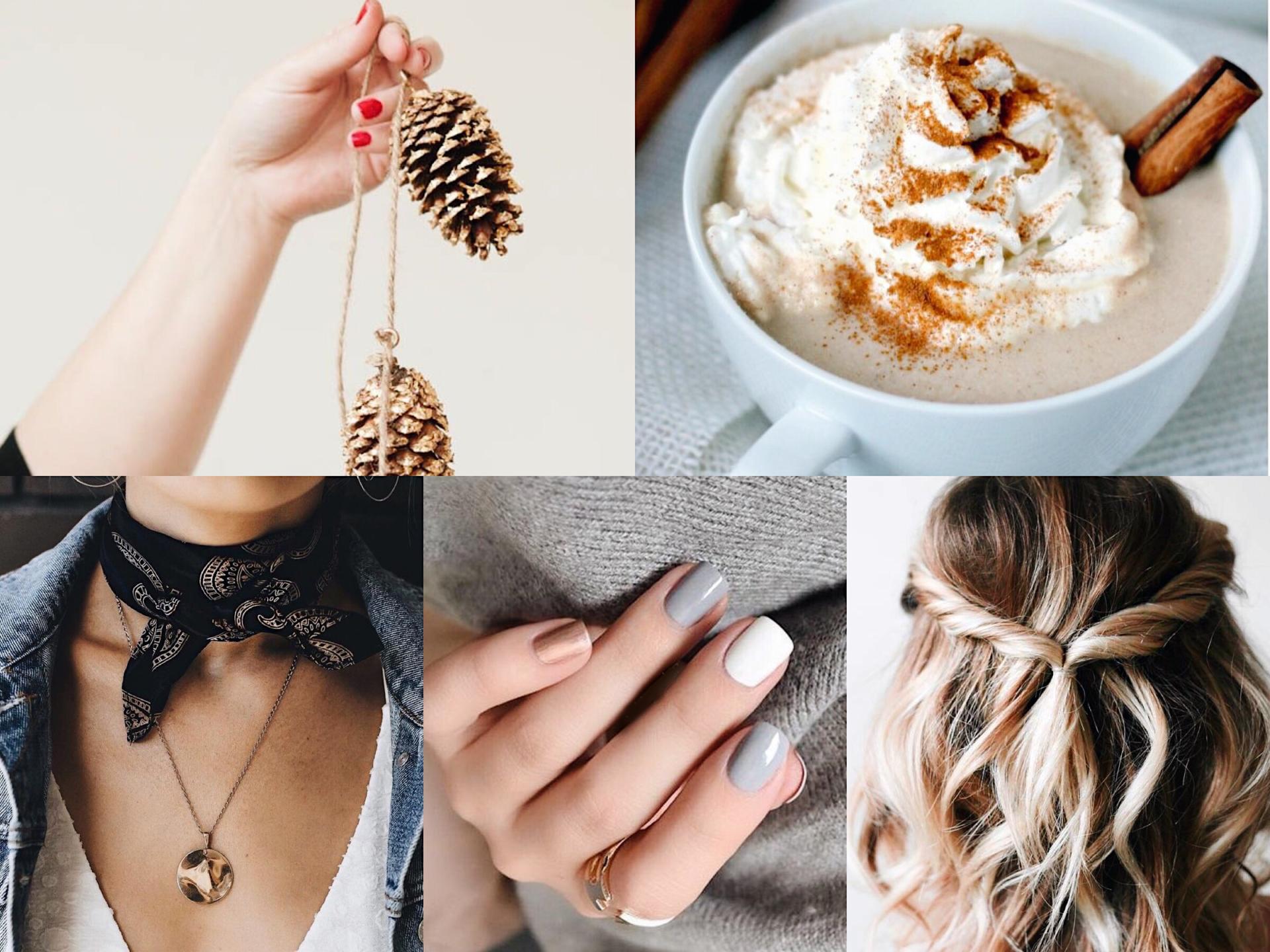 Welcome to a new week! Not only is this the first week of fall, but it's also the last week of September, which is so insane to me! With fall upon us, I was in the mood to share an autumn-themed "Things To Try This Week" post with festive and cozy activities/recipes/trends to spice up your week.
Let's get interactive: Click the top left corner of each image to save it to your Pinterest board!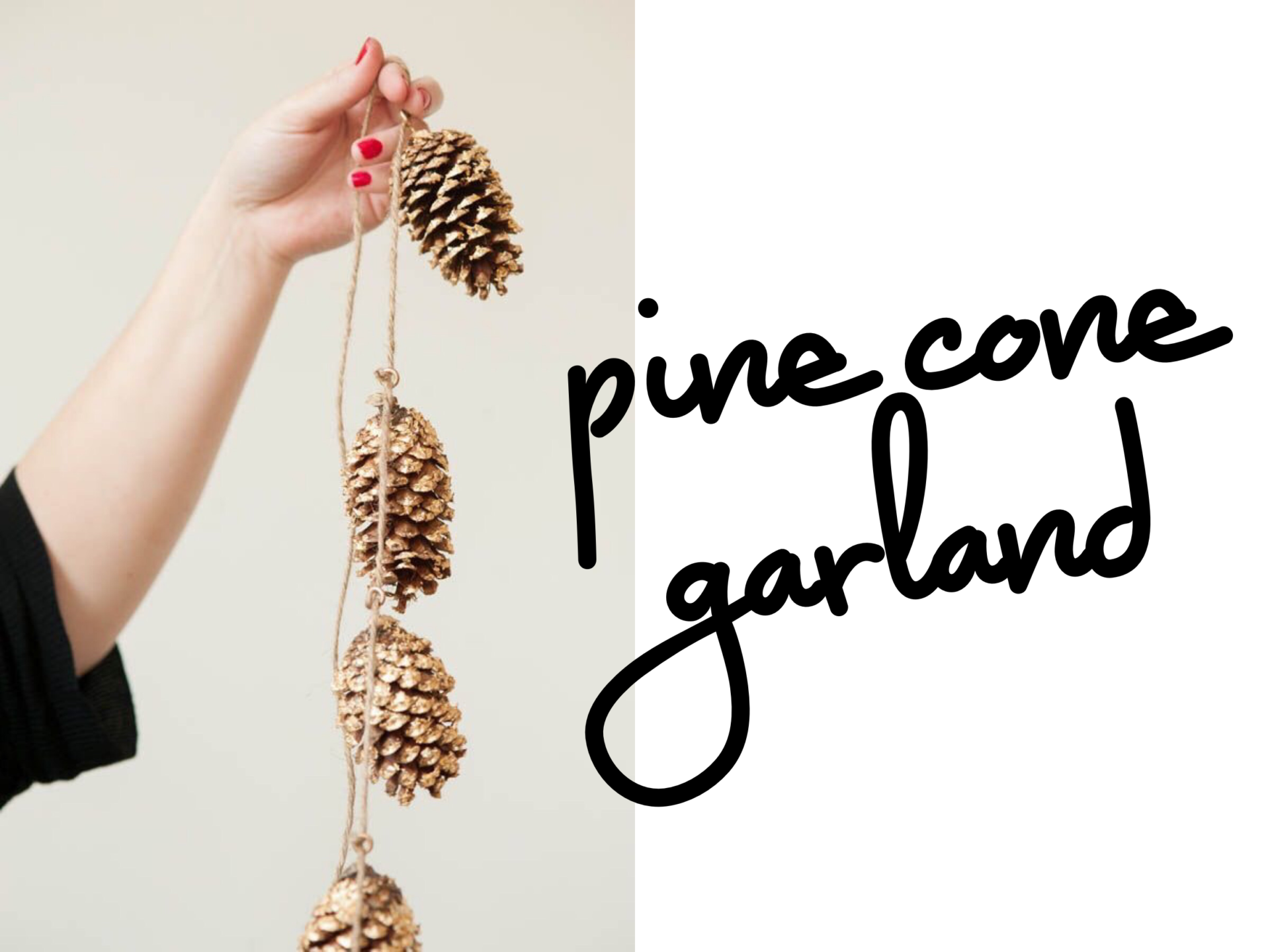 I've never been one to get too into decorating (although Christmas is my holiday of choice), even though I always walk through all the seasonal decor aisles looking for something I feel like is "me." I instantly knew this pinecone garland is right up my alley! I love how natural and effortless it is, complimenting existing home decor by blending in seamlessly rather than making a huge statement. If you're drooling over this one too and need an excuse to make it, it would be perfect to drape over your fireplace, TV stand, or even across your kitchen cabinets — not to mention it's affordable too! Pick up some pinecones outside or from your local craft store, get creative with metallic spray paint or adhesive with loose glitter, string and glue.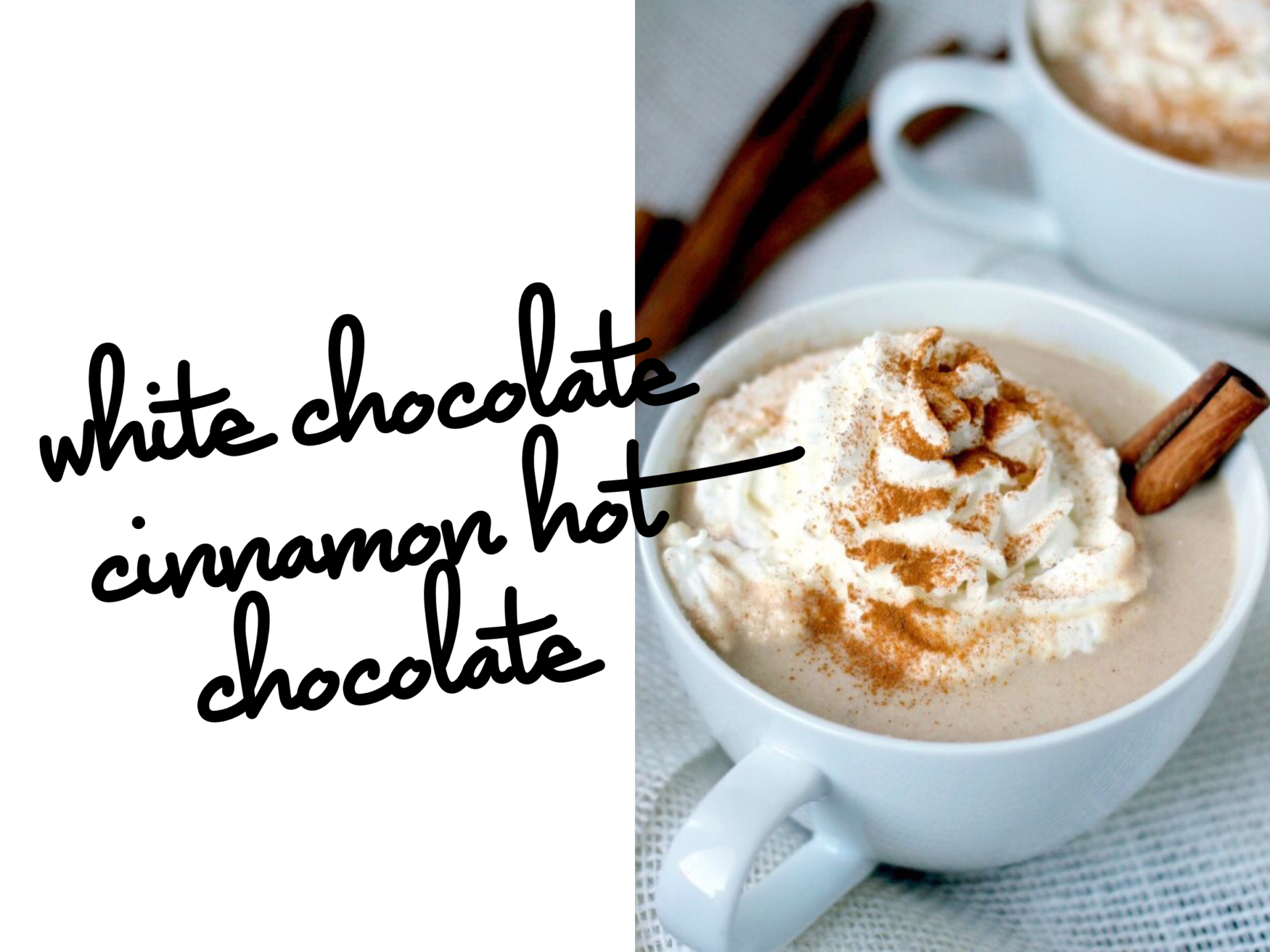 I wanted to share a non-pumpkin flavored treat for those of you out there that also dislike pumpkin like I do — I know, I know, we seem to be a rare breed! No worries, you can still enjoy fall flavors without a bunch of pumpkin spice sprinkled in! 😉 This white chocolate cinnamon hot chocolate sounds (and looks) super yummy, so I'm definitely adding this one to my to-do list. Garnish it with a cinnamon stick and some whipped cream to snap a cute photo too. Swipe this slow-cooker recipe here.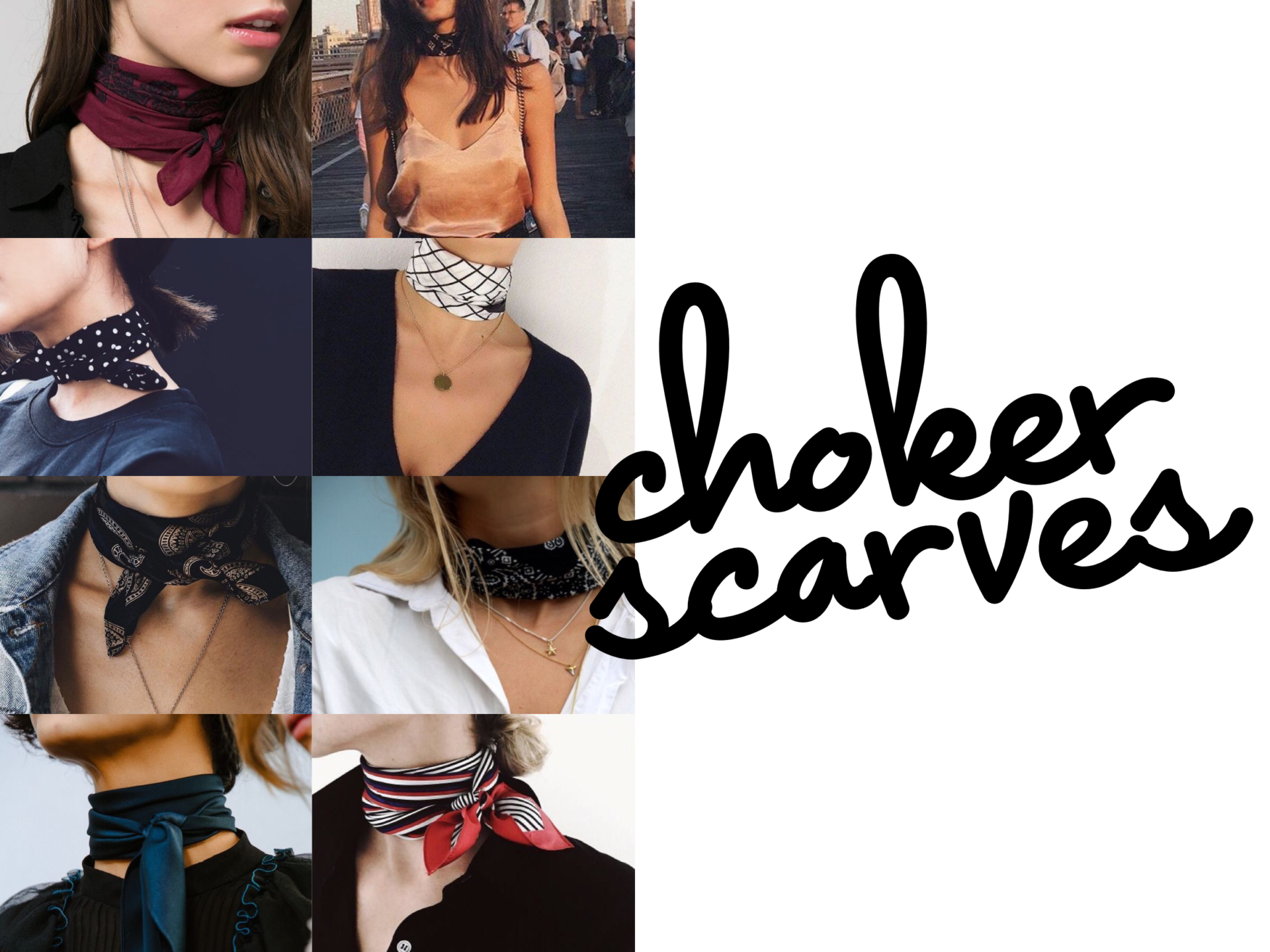 You know me, I've gotta throw a fashion idea into the mix! Although fall is technically here, it doesn't look like the weather has caught up yet… at least not here in 90-degree Indiana. With that being said, using bandanas or silk scarves as chokers is a great seasonal transition option when it's not quite cold enough to go full-out with chunky knit scarves yet. I picked up my bandanna and silk scarf from Forever 21, but you can also swipe up cheap bandannas from the dollar store (the quality is exactly the same!) if you want to try out this look.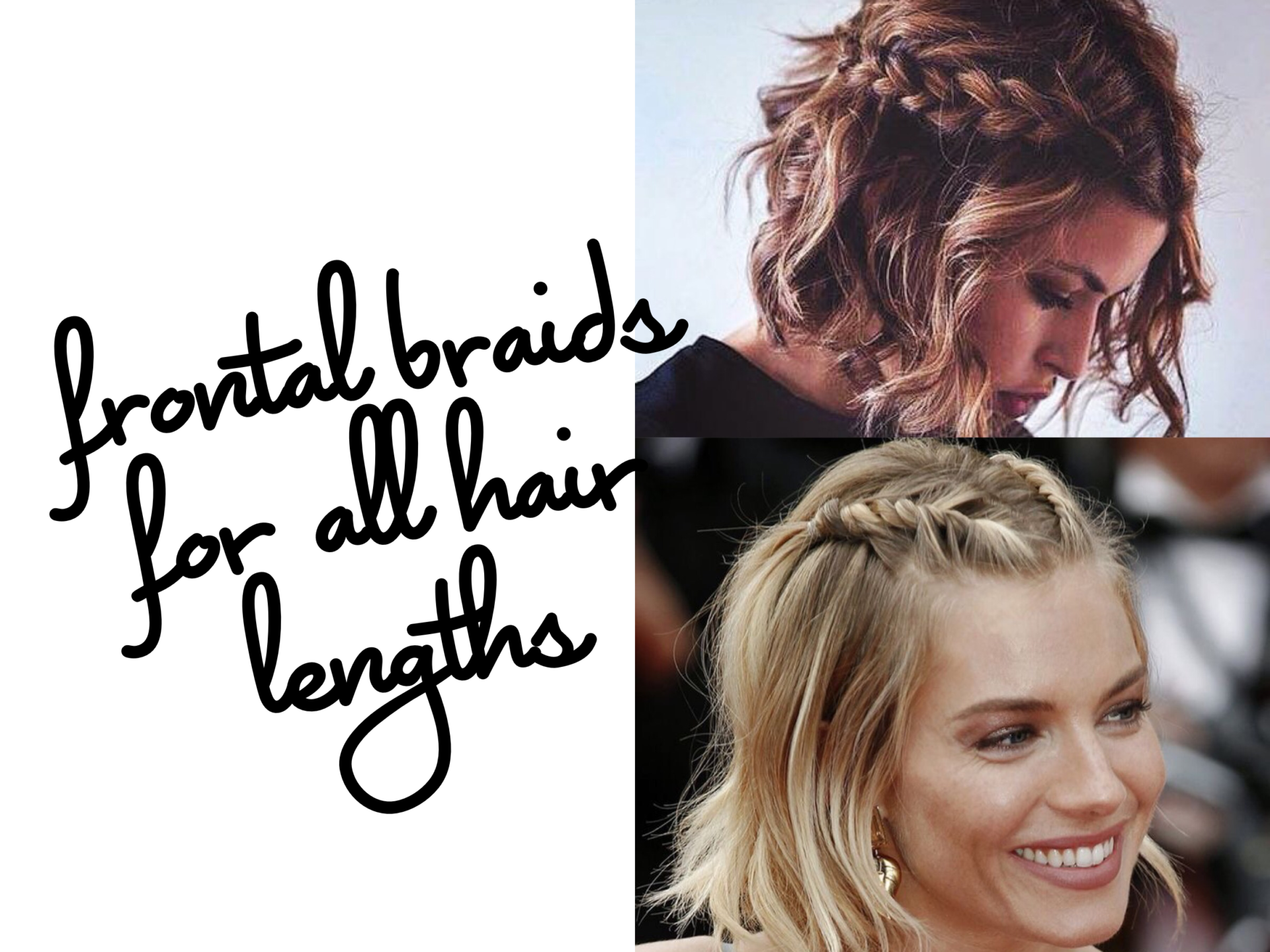 If you follow me on social media (especially Instagram stories!), you know I chopped my hair on Friday! I've been wanting to cut my long locks for months and months now, but was scolded by everyone I know to wait until after my wedding — and I just now got around to doing it. Not only is my head now feeling 10 pounds lighter and my hair takes half as long to dry and curl (hallelujah), I'm in the market for fun, braided hairstyles to mix up my everyday look. Here are some cute frontal styles for all of you to try out that work for all hair lengths!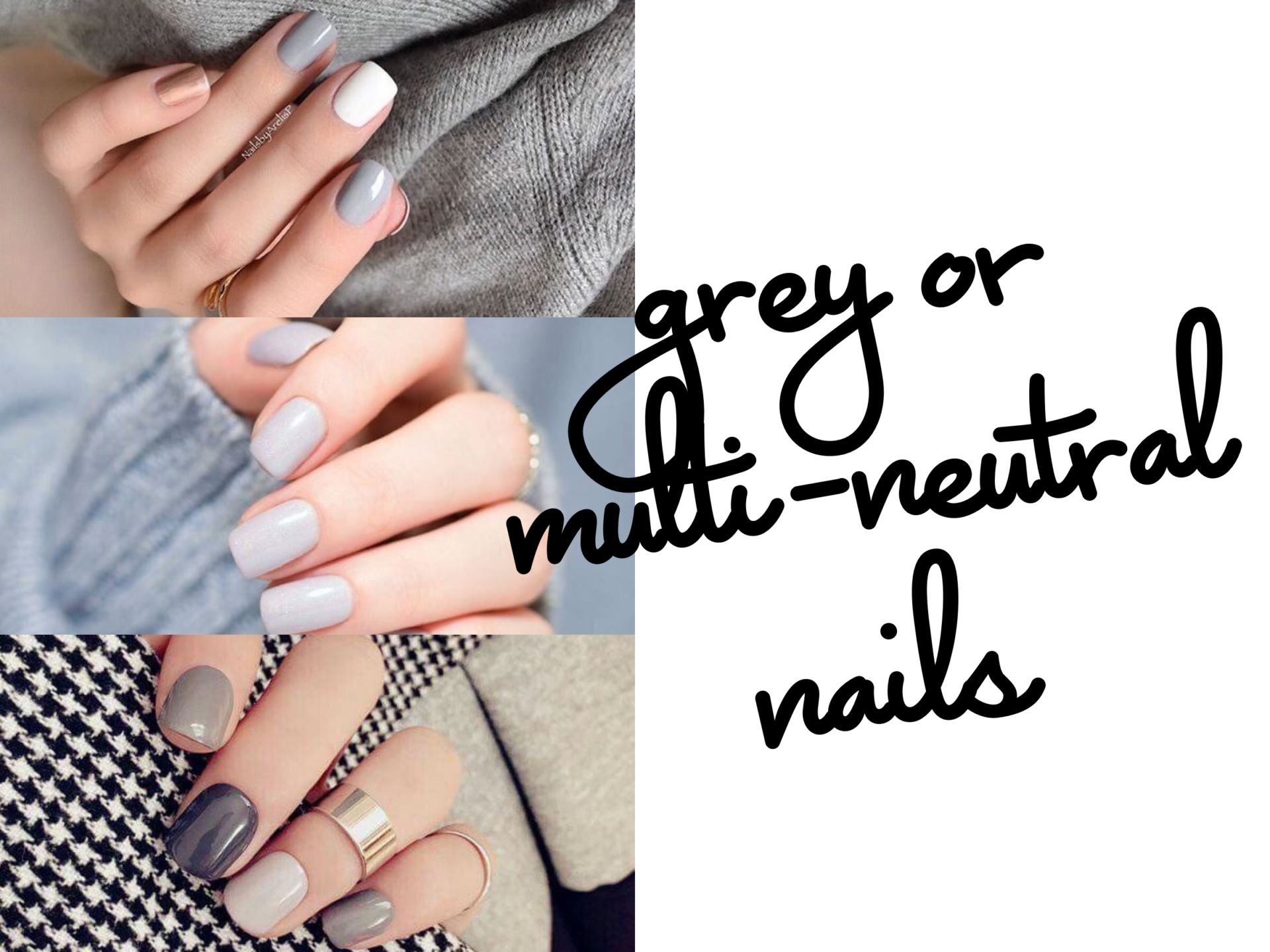 This isn't something I'd normally gravitate to, but I'm digging this multicolored manicure! Although we typically pass on a lot of fun colors once the colder seasons roll around, that doesn't mean our manis have to be boring. Coating your nails with a combo of complimentary neutral colors is a great way to try something new! If this is a little bold for you, I suggest going for a cool-toned gray shade, which I'm also really loving right now.
Are you feeling inspired? I hope so! Let me know which idea is your favorite and which ones you plan to test out this week. Have a fun and productive Monday, everyone!