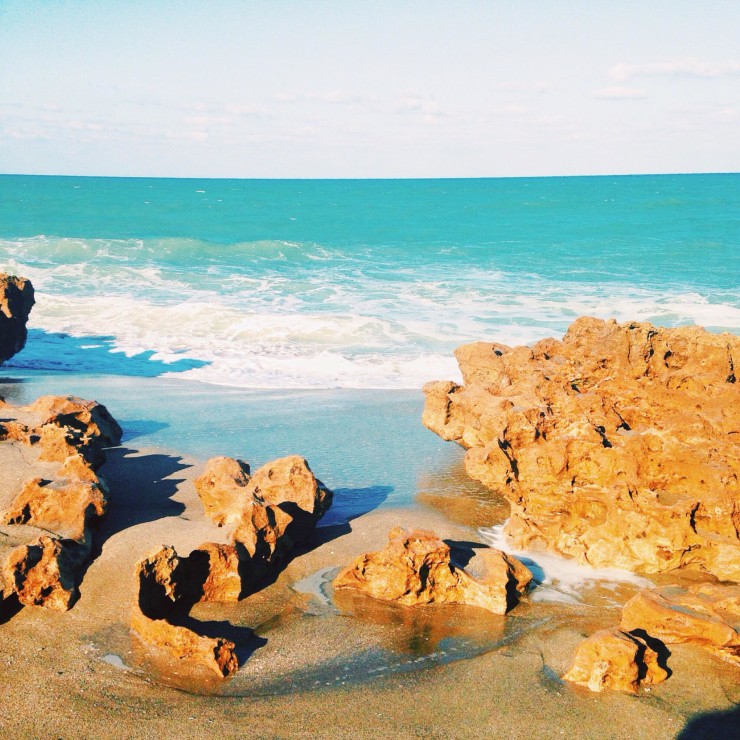 It's spring break season! Mine starts at the end of next week and I couldn't be more excited to jet off to some warm weather (I'm going to Florida so look out for blog posts on that)! If you are anything like me, overpacking for trips is a serious issue. It's so important to know how best to pack your stuff when trying to save space. Packing lists really help me to narrow down the necessities and only bring the items I'm actually going to wear and use.

I've compiled some packing tips for you as well as a packing list to follow when preparing for your spring break trip! Give or take a few items, this will also apply for any other trips you may be going on to different climates throughout the year. Keep in mind that you may need to bring less clothes and shoes if you plan on shopping for outfits (etc.) while you're on your trip, leaving extra space in your suitcase to fit everything in for your trip back home!
PACKING TIPS:
1. Roll your clothes rather than folding them. I find that this saves so much space and it makes it easier to find the items you're looking for during your trip!
2. Put dryer sheets in your bag. This keeps your clothes smelling fresh for the whole week.
3. Use packing cubes. Separate containers used to store different types of items (tops, bottoms, underwear/bras, etc.) helps keep you organized and controls the amount of stuff you attempt to cram into your bag.
4. Use a carry-on bag. You'll save money by not having to check a bag.
5. Separate dirty clothes from clean clothes. Bring a plastic bag to stuff dirty clothes in throughout your trip, or turn dirty clothes inside-out after you wear them so you know what's clean and what isn't.
PACKING LIST:
CLOTHING
Bras (regular, bralettes, sports bras, adhesive, pasties, etc.)
Underwear
Socks
Shoes

Sandals — 1-2 pairs
Tennis shoes (athletic and/or casual) — 1 pair, or 1 of each
Heels (if needed) — 1 pair

Shorts
Jeans — 1 pair
Tops

t-shirts, tanks, crop tops, etc.

Swimsuit(s)
Dress/Skirt
Athletic clothes (if you plan to be active or workout)
Jacket/Sweatshirt/Cardigan/Sweater (for cold nights)
Pajamas
ACCESSORIES
Purse + Wallet
Sunglasses
Jewelry
Hat
OTHER
Makeup + Brushes/Sponges
Toiletries

toothbrush, toothpaste
deodorant
shampoo, conditioner, soap (if the place you're staying at doesn't provide them)
hair brush, hair products, hair ties, bobby pins
hair dryer, curling iron, straightener
skincare products (if needed)
razor
contacts, contact case, solution, glasses (if needed)
tampons, pads, panty liners (if needed)
lotion
lip balm
sunscreen
perfume/body mist

Phone

charger (external battery as well?)
headphones

Camera
Laptop
Magazine/Book
Blanket/Pillow (if needed — especially for road trips!)

I hope you found this helpful! Leave me a comment and let me know where you're going! 🙂