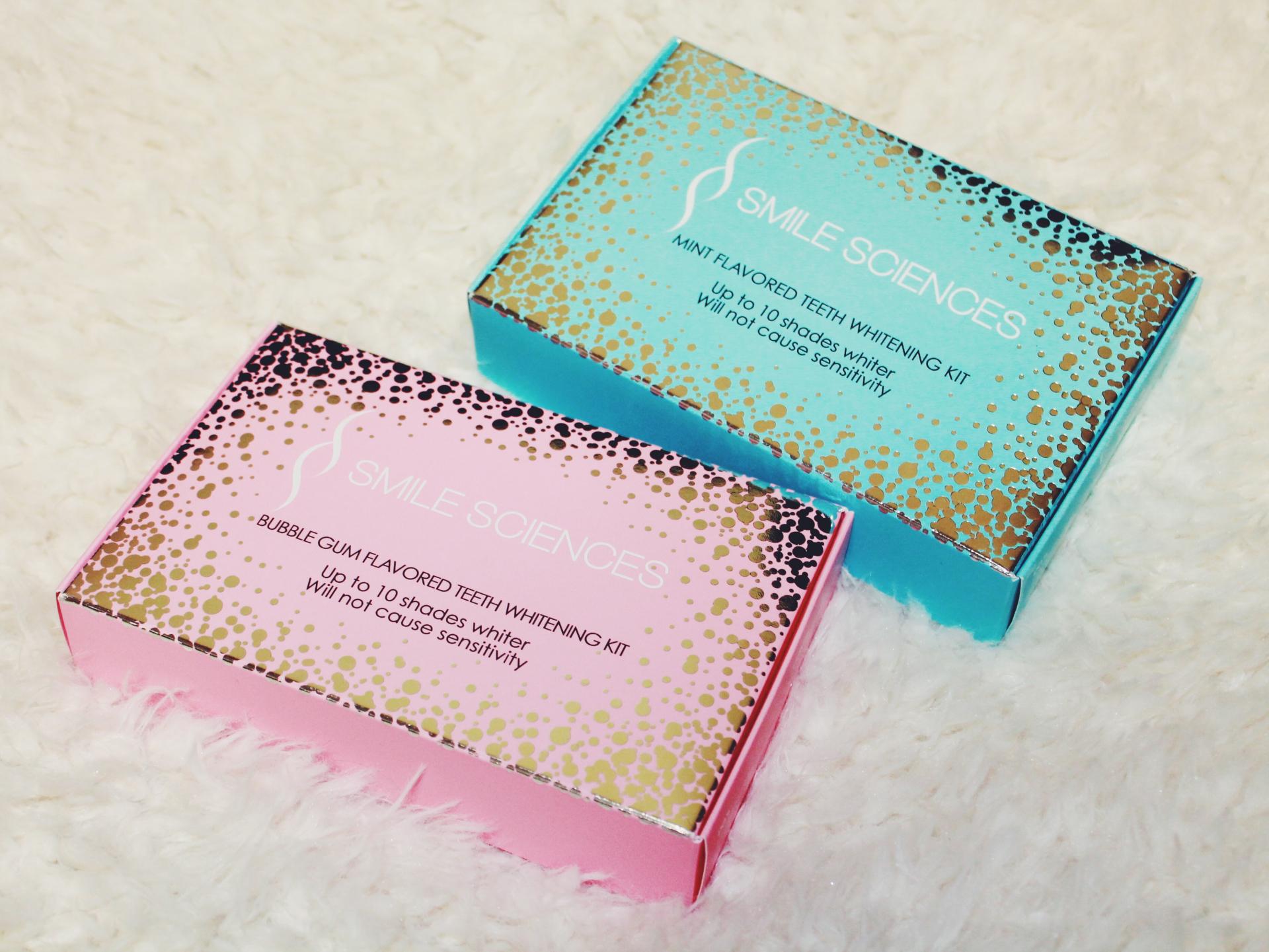 Justin and I decided to try out the Smile Sciences teeth whitening kit this weekend and we had a lot of fun with it! This will be our first impression review, letting you know our initial thoughts, how the setup process worked for us, and what we think of our first couple whitening sessions.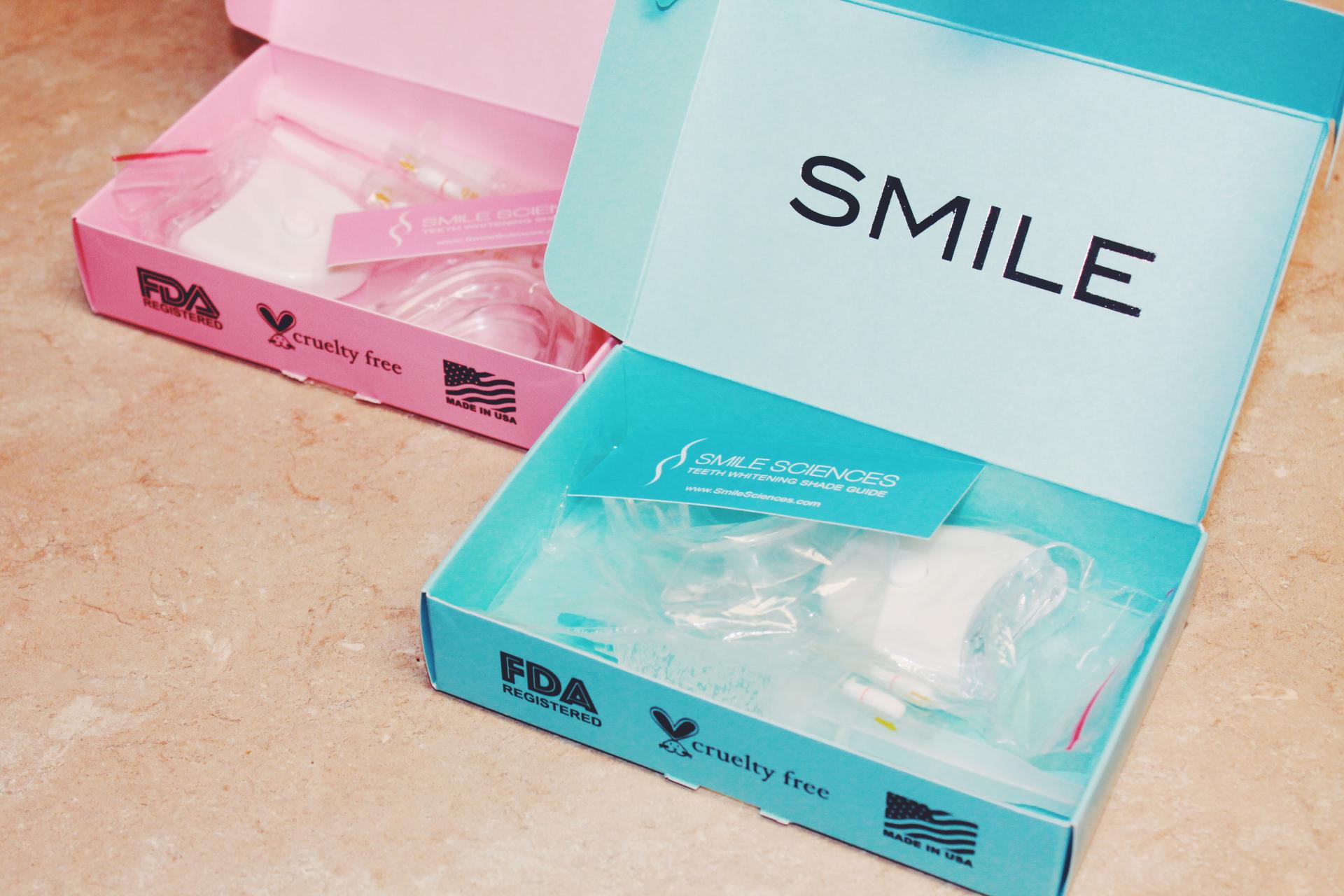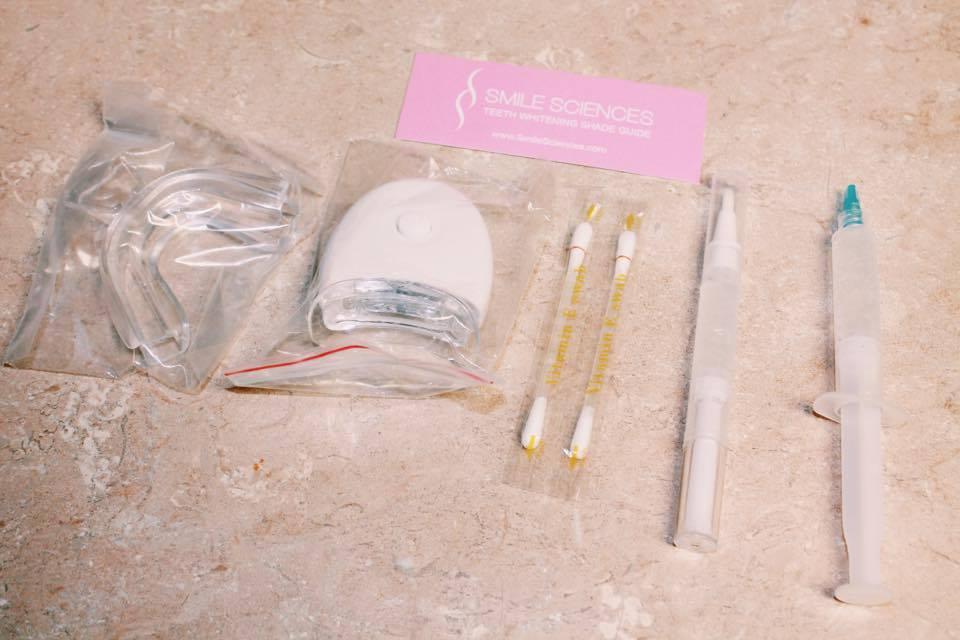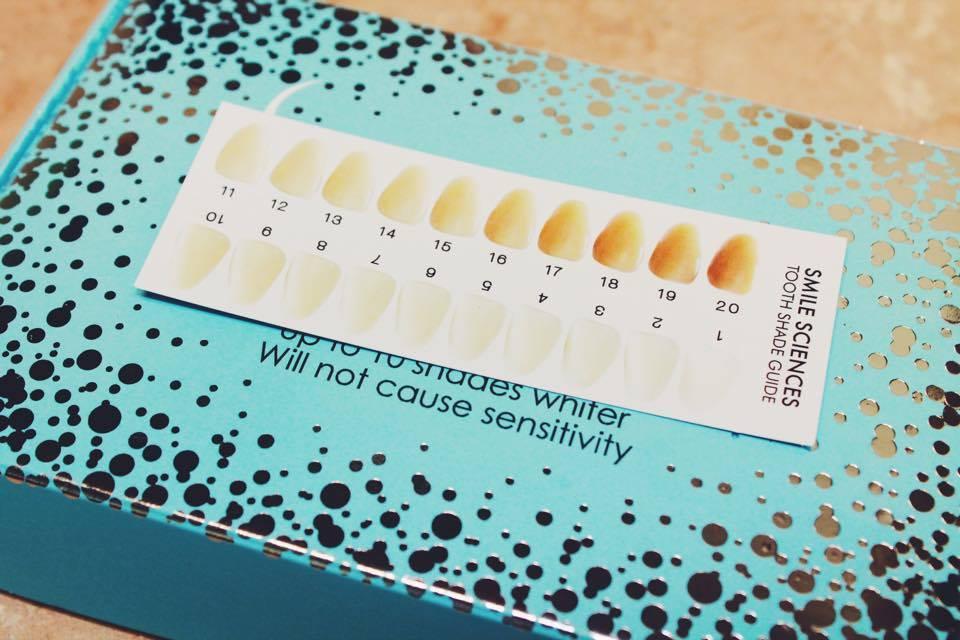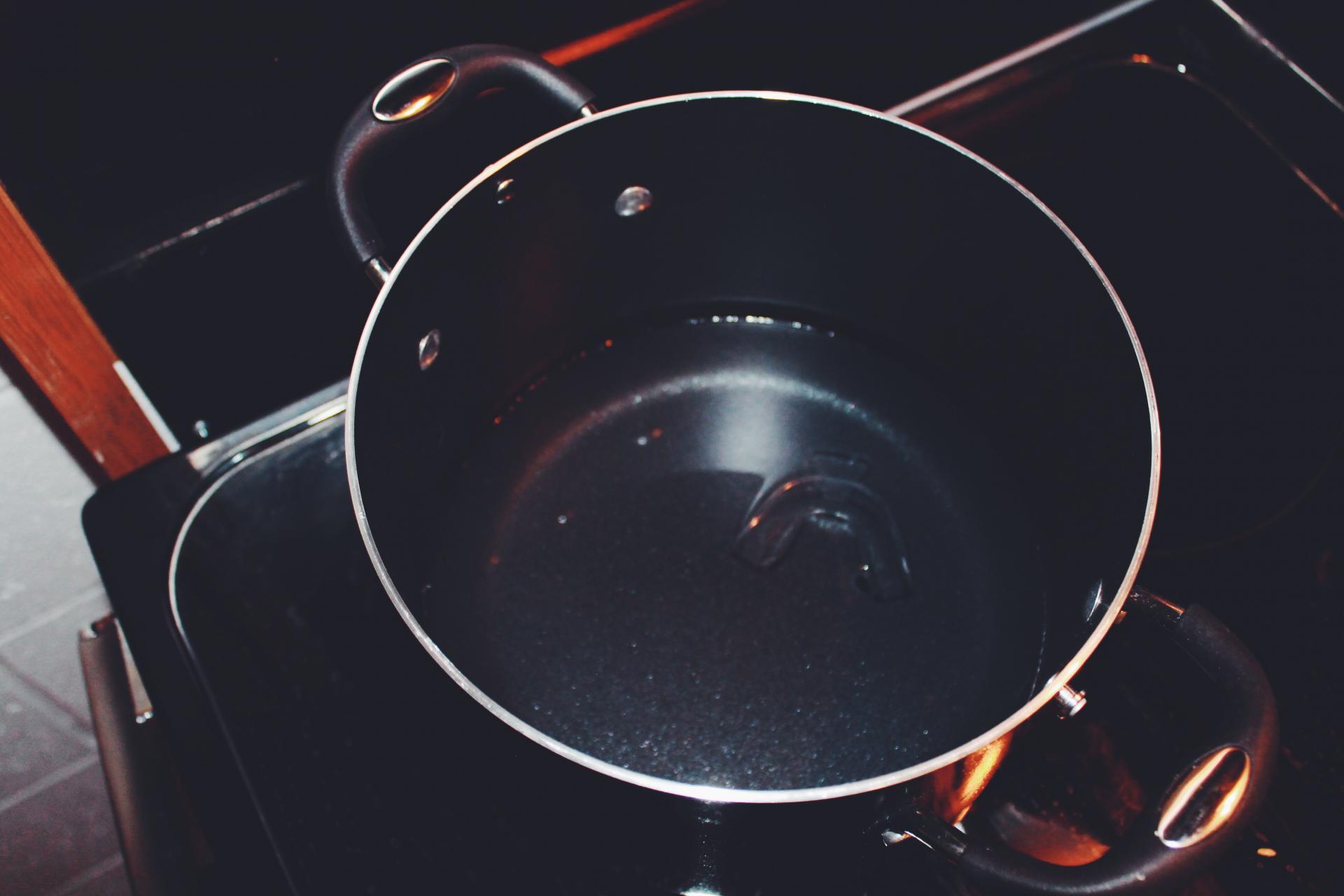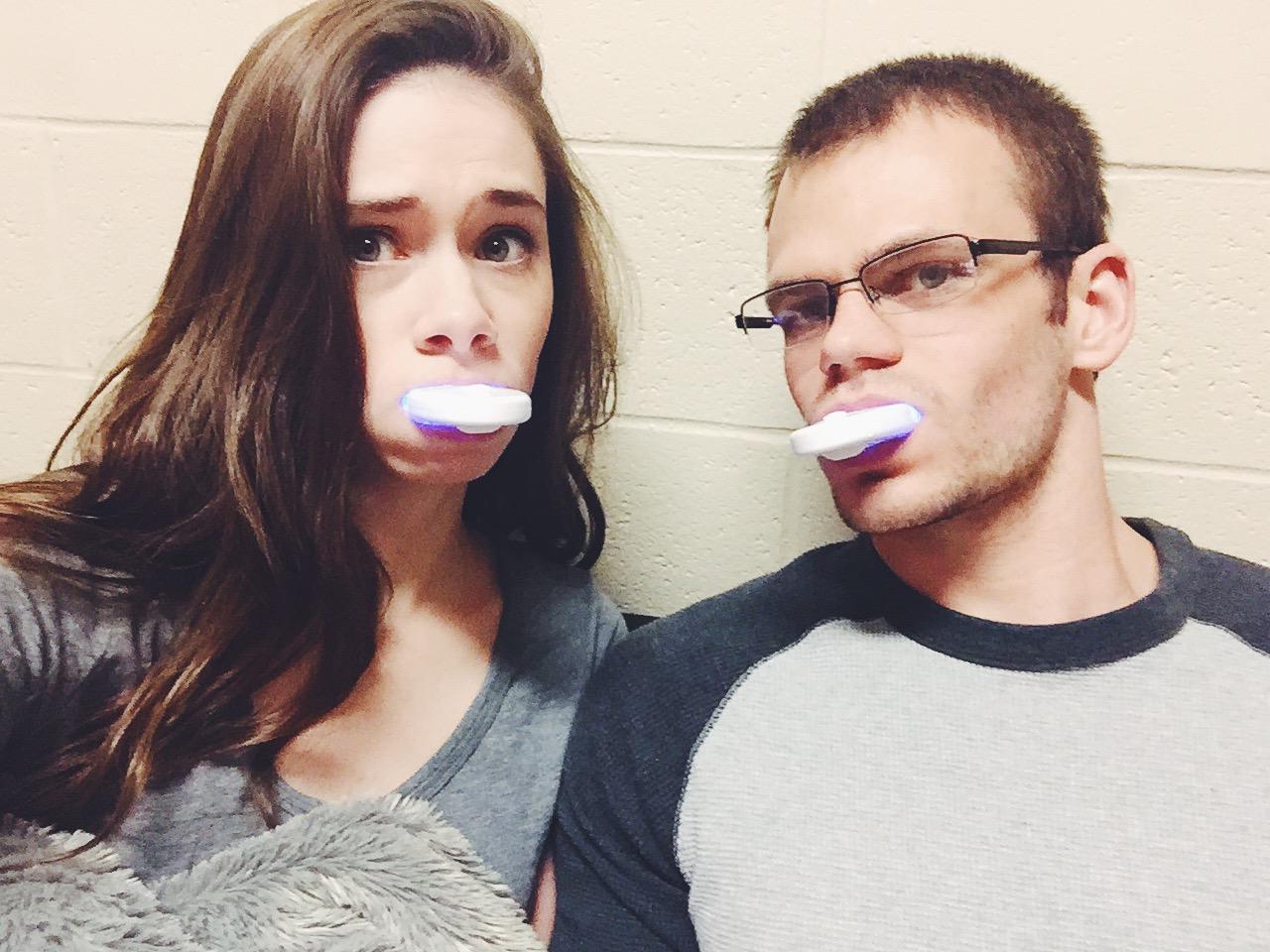 The kit is supposed to make your teeth up to 10 shades whiter and is formulated to not cause sensitivity. It's made in the U.S. and is cruelty free. It comes in 2 different flavors, I chose bubble gum and Justin chose peppermint. In addition to detailed directions and the helpful tooth shade guide, the kit comes with:
Upper and lower trays that you custom fit to your mouth
One 5-ml syringe of whitening gel
Two vitamin E sticks
One LED light for quick results
A maintenance pen for whitening on the go
The setup process is actually pretty fun! You prepare the trays for molding by soaking them in boiling water for a few seconds before fitting them to your teeth and placing them in cool water to cure them. There are detailed directions on the back of each box, which made the curing process super simple.
Once the curing process is completed, insert one drop of whitening gel (a little goes a long way) in each tooth impression and place the trays in your mouth for 20-30 minutes. We chose to use the LED light as well. I love that you can hold the LED light in place with your mouth, making the process completely hands-free so you can go about your activities (video games for Justin, and blogging for me of course). Neither of us have experienced any sort of irritation, so that's a plus!
I'm excited to continue doing our whitening sessions! We took before pictures so we can evaluate our progress as we go. I'll be doing a follow-up post in a couple weeks to let you guys know how the process is going and if we've noticed our teeth getting whiter!
We recommend Smile Sciences so far! This kit is $299, but with the code ABBYSAYLOR you can get it for 90% off (only $29)!
If you've tried this product or if you have any questions, leave me a comment and let me know!
Thanks for reading!