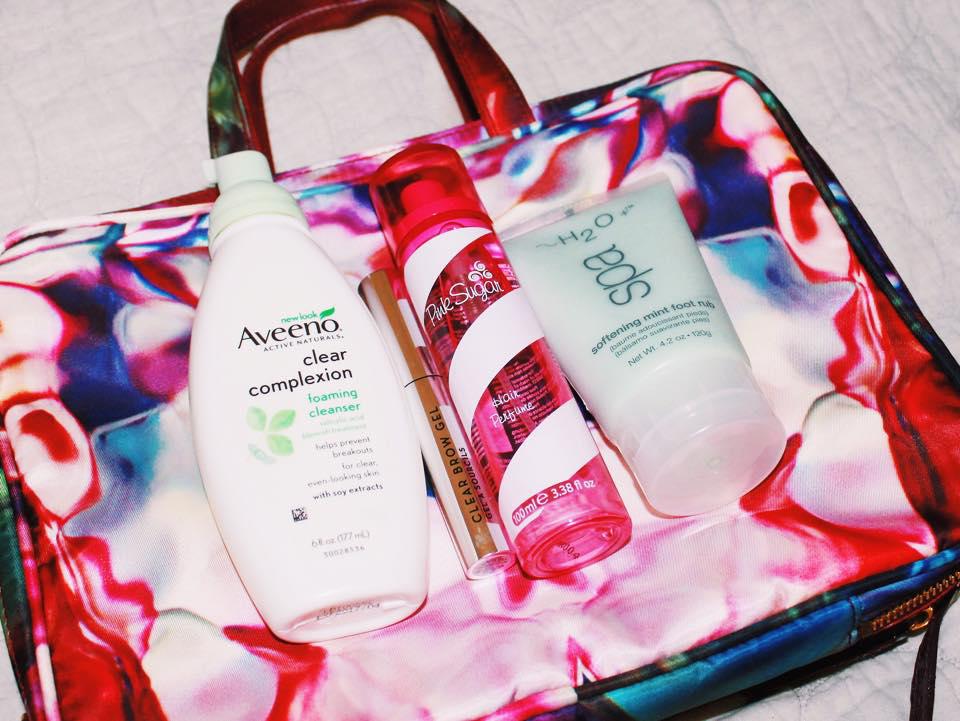 How is it already the last day of September?! Since the month is officially coming to a close, I'm sharing with you some of my favorite products that I've been loving throughout September!

Aveeno Clear Complexion Foaming Cleanser
I ran out of the face wash I was previously using this month, so I decided to pick this one up after hearing really good things about Aveeno's skincare products. This is a very gentle cleanser that lathers really well, leaving my face feeling very clean after I use it. This face wash would work for any skin type because it's designed for sensitive skin and it doesn't cause over-drying, nor does it leave my face feeling oily. I use it every night and every morning and I'm really loving the results so far!
Anastasia Beverly Hills Clear Brow Gel
I've been dying to buy this FOREVER and I finally picked it up this month! I have crazy long eyebrows, so using a clear brow gel to hold them in place after I fill them in is crucial. I picked this up from Sephora after hearing about it on YouTube, and I'm really liking it! It does a great job of keeping my hairs flat and in place without making them look like they're unnaturally shiny or caked in product. If you have crazy eyebrows like me, I definitely recommended trying out this product.
Pink Sugar Hair Perfume
I stumbled across this perfume at Kohl's one day and I was hooked the second I smelled it! I used to wear a cotton candy perfume when I was a little girl and this smells exactly like it. Hair perfume isn't typically something I would think to buy, but this one is amazing and I'm so glad I found it. I'm hooked!
H2O+ Spa Softening Mint Foot Rub
I've never really been a huge mint fan, so I was a little skeptical of this product at first. However after the first use of this product, I quickly realized that I loved it! The mint scent doesn't stay on your feet for very long at all, instead it serves as an odor cancellation against any other smell that may be present. My feet have never felt softener than they do after I use this lotion. I love applying it after I get out of the shower. A little bit goes a long way with this product so I won't have to repurchase for a while, which is always nice.
Sonia Kashuk Weekender
I'm so obsessed with this bag! I was tired of trying to cram all of my makeup, brushes, toothbrush and toothpaste, contact solution, soaps, etc. into my previous makeup bag when I traveled. I came across this bag at Target and I absolutely love it. It has an incredible amount of space and great compartments to separate your stuff. It's sturdy and wipeable, so it's really easy to clean. It comes in several different patterns and colors, and I got the Floral one because I loved the maroon inside. If you're looking for a travel makeup bag, this is a great option!
Each item is linked if you would like to click on it to purchase it or learn more about the brand/product. What beauty products were you loving this month?