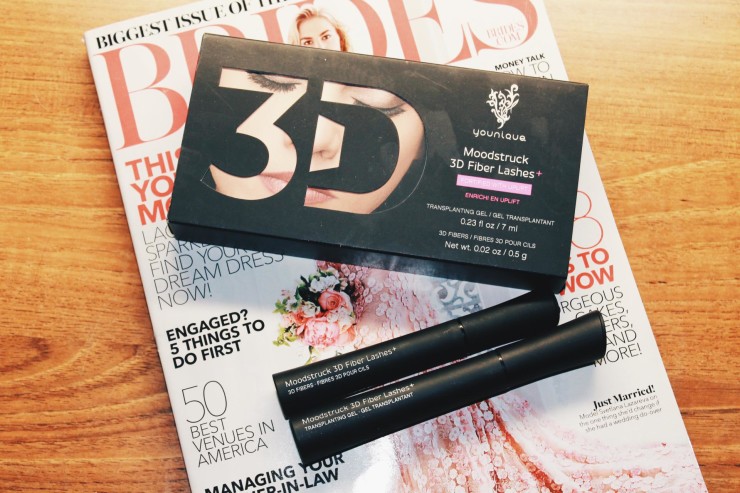 My mom and I purchased our own sets of this fiber lash mascara at IndyBride2B's Venue Crawl event a couple weeks ago. We really liked what the vendor had to say about it, so we decided to buy it and try it out for ourselves!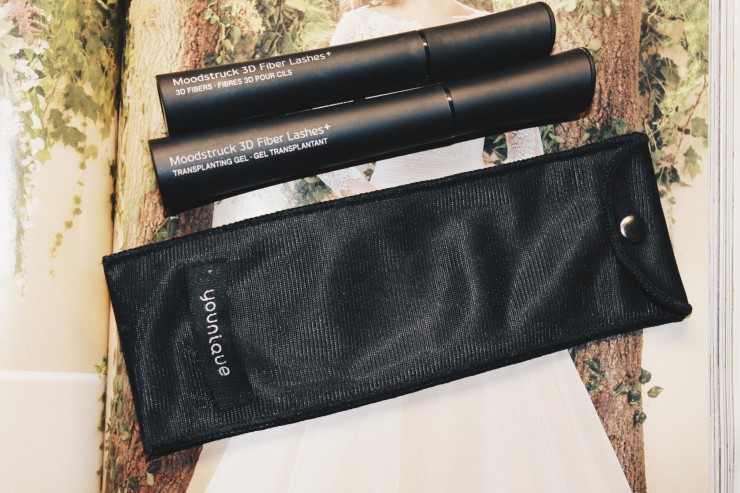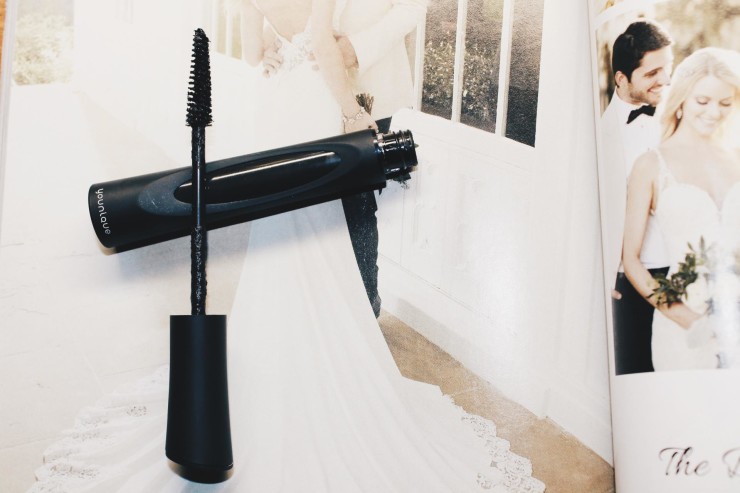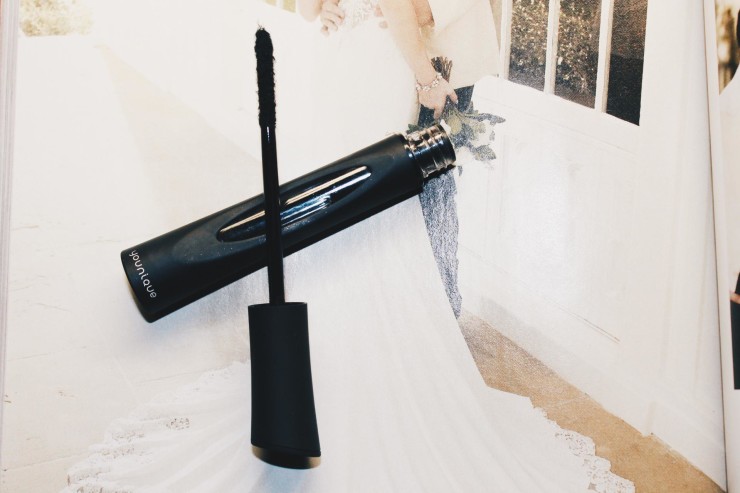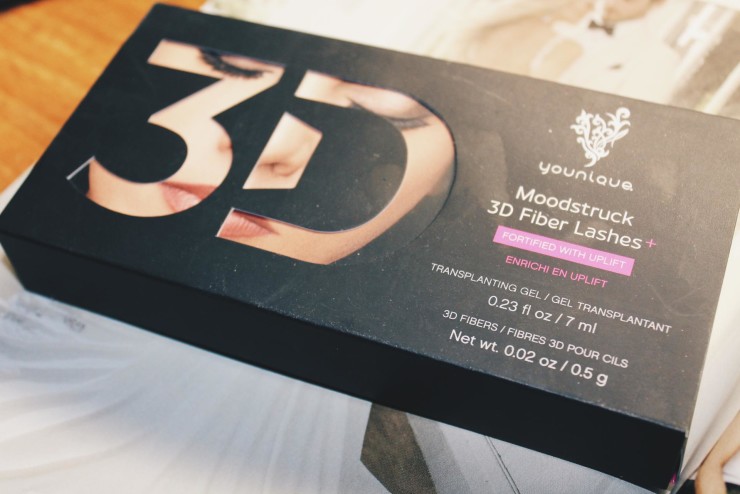 If you are unfamiliar with fiber lash mascara, it is typically a three step process:
1) using a regular mascara to coat your eyelashes and make the fibers stick
2) applying the fibers
3) then sealing it with the mascara again to make sure the fibers stay in place and don't budge throughout the day
The Younique Moodstruck 3D Fiber Lashes+ retails for $29. It comes in a sleek box with instructions, transplanting gel (mascara), 3D fibers, and a nice protective bag that can be used to store the products in your makeup bag or purse. The bottle packaging is really nice as well and feels smooth and durable!
The mascara is definitely a wet formula, which I like! The brush is a typical cone shape and I found it easy to use to separate my lashes and apply as thick or thin of a coat as I want, depending on the day. When I apply it, I do one medium coat and then immediately apply the fibers while the mascara is still wet. Then I apply the final coat to seal everything together.
When I wore glasses with this mascara, I did notice a bit of fallout on my lenses — which I fully expected. Since I have decently long eyelashes, the added fibers extended my lashes enough that they hit my lenses and several fell out. However, the fibers are so small that it isn't very noticeable and can quickly and easily be wiped away.
So far I'm loving the results! If you know me at all, you know I've been obsessed with the idea of getting eyelash extensions for nearly a year now, so this is a much cheaper alternative for me. I love the look of long, thick, dark eyelashes, and this mascara and fiber lash combo really helps me achieve that! It stays on all day and it's very easy to remove with soap and water or makeup remover without having to tug on your lashes whatsoever.
If you've tried this mascara before, leave me a comment and let me know what you think of it!