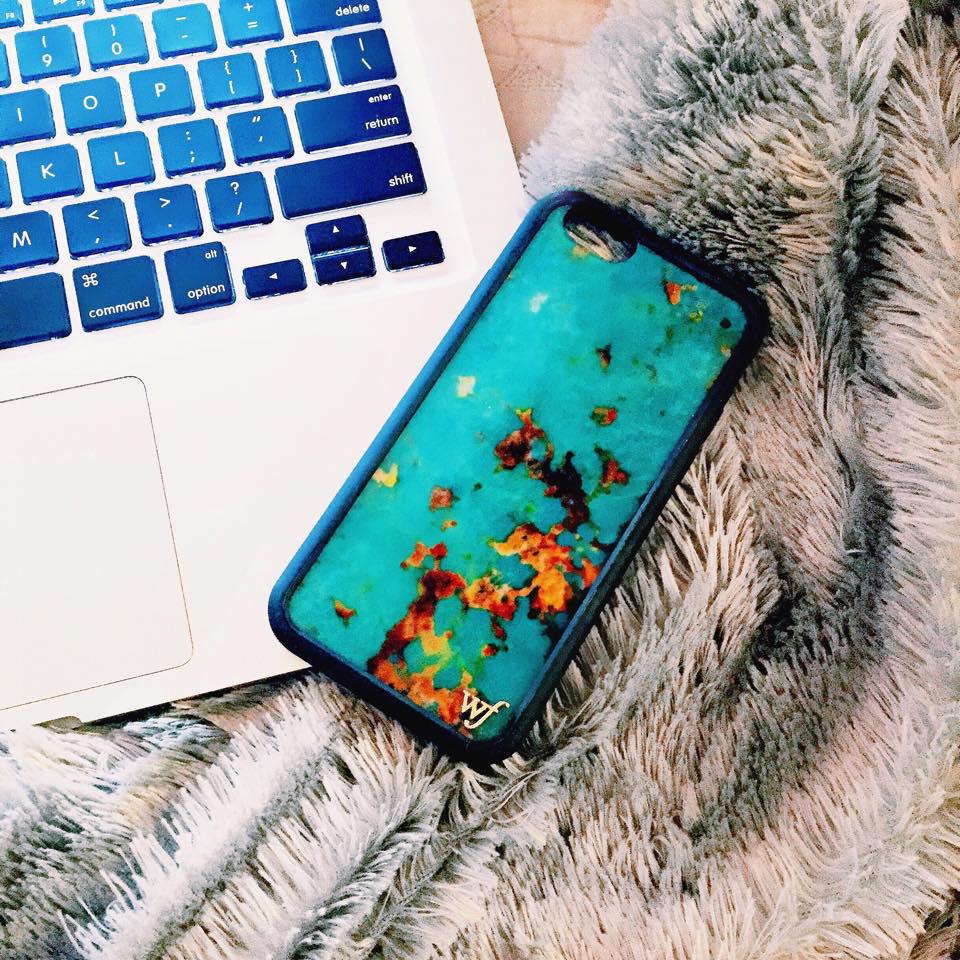 Today I'm going to be doing a review on Wildflower cases. Wildflower is a hand crafted iPhone case brand that launched in January of 2013. They're very popular and are sold worldwide, fitting anywhere from iPhone 4 to iPhone 6s and 6 plus.

After seeing these cases all over Instagram and YouTube for years, I decided to finally purchase one of my own several months back. I have now had two of their cases and I absolutely love them! I'm currently using Turquoise for the iPhone 6. They're really great quality and I love how durable and fairly protective they are, while still being light and not bulky. The rubber edging on the sides helps the phone to sit in your hand comfortably and prevents it from sliding off of slick surfaces.
There is a decently wide selection of cases to choose from and new collections are released several times a year. However, there is sometimes a limited quality due to the fact that they're handmade, so you may need to order quickly — especially if it's a freshly released design. Although the couple times that I've went to look up a case and they were out of stock, they were back up and ready to be purchased a matter of days later.
I would definitely recommend ordering from this brand! I only use their cases now, so it's safe to say I'm pretty loyal to the Wildflower company. Click here to take a look at their cases!
Which Wildflower case is your favorite?