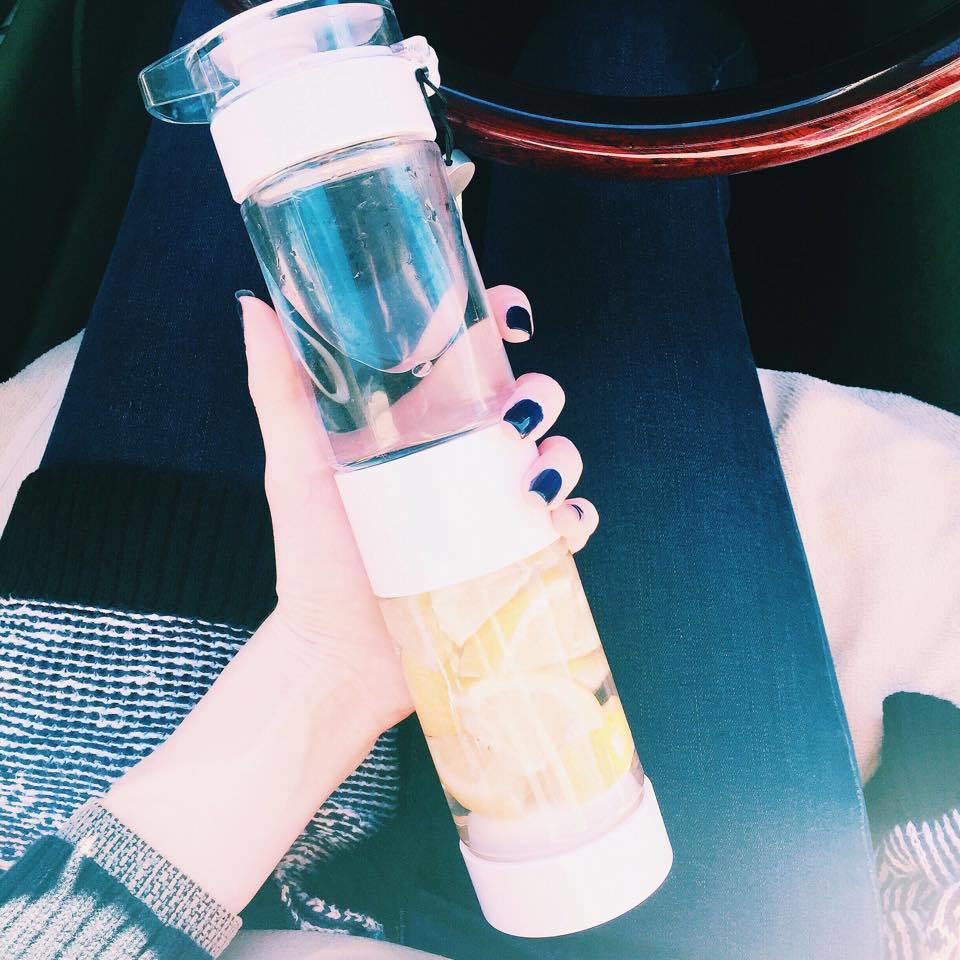 I randomly stumbled across this water bottle in Aerie one day when I was out shopping and decided to purchase it and try it out. Since summer, I've been really into putting fruit in my water to provide myself with extra nutrients and to help cleanse my body, wake myself up, and clear up my skin.

I'm very impressed with this product! I have the best seller style, which is the 16 ounce Sport Flip Top that retails for $24.99. I was attracted to the sleek design. The simplistic white and clear segments of the bottle with the wrist strap make it not only practical and portable, but also chic! The middle of the bottle contains a strainer that prevents seeds or any other extra fruit particles from being consumed when you use it. Here are some key features of the particular bottle I have that are listed on their website:
The Define Bottle features:
Fits in a standard cup holder
Attached wrist lanyard makes it easy to carry
Capacity: 16 ounces (about 500 ml)
Easy cleaning – the bottle comes apart in multiple places for easy access
INCLUDED re-freezable base piece that helps keep your fruit cool
Strainer middle piece confines the fruit to the bottom and away from your mouth piece
Made from Tritan – odorless, tasteless, and stain resistant
BPA-free
Phosphate-free
Estrogenic-activity-free
Androgenic-activity-free
The Define Bottle comes in several different color and sizes, so you can choose whichever one best fits your needs. The only thing about this bottle that I don't absolutely love is that it doesn't hold a ton of water — however, I love the size of the bottle and how comfortably it fits into my hand and into my bags, so I wouldn't want to change it! I love using this water, so it motivates me to drink more water! Click here to watch the product video.
Have you tried out the Define Bottle, and if so, what do you think of it? Leave me a comment and let me know your thoughts!