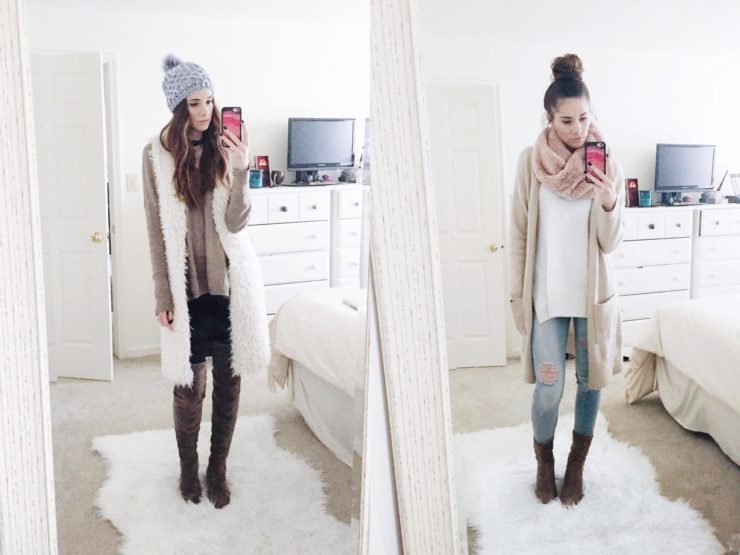 If you're anything like me, a good outfit = a good day. I wake up every morning knowing this and I always strive to put together an outfit that fits not only my mood, but also whatever I have planned for the day. Clothing and what you wear on your body seem to play such a meaningless role in the grand scheme of things, but if feeling confident and excited about what you're wearing makes you jump out of bed in the morning, why wouldn't you set aside time to outfit-plan and feel your best?
Today I'm sharing with you my tips and tricks for outfit planning when you're a full-time girl boss (aka you're on your work grind, whatever that may be, most hours of the day) like myself.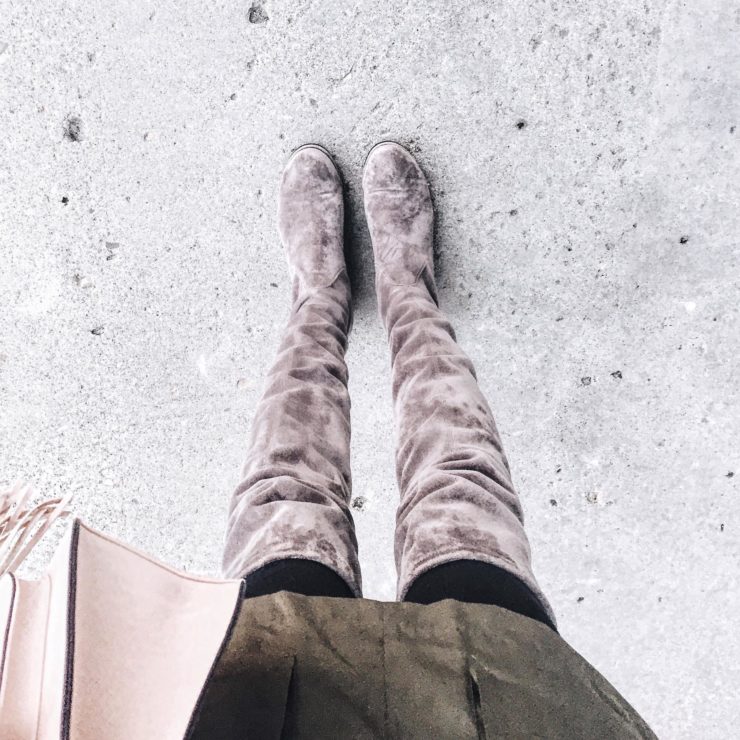 PLAN YOUR WEEK

First I like to plan out my activities, projects and meetings for the week in my planner as well as on Google calendar (sometimes one or the other depending on how busy I am). I love writing things down and having a physical copy, while Google calendar keeps my plans close by when I'm on the go. This helps me remember what days I need to dress up and what days will be more chill and casual. I always try to plan my outfit the night before, or at least layout a couple pieces that I have in mind. I think it's always great to have a go-to comfy outfit too for the mornings when NOTHING seems to look good on you (no worries, this happens to the best of us).

CREATE NEW COMBINATIONS

I'm always striving to come up with new outfit combinations to get more wear out of my pieces, and also to feel like I'm not always wearing the same thing. I often pull an item from my closet that I haven't worn in a while and then I build an outfit around it -- I then pair it with new accessories, such as necklaces, shoes and bags to mix it up. Rearranging the clothes in your closet and bringing pieces from the back to the front will prevent you from reaching for the same items week after week. It also really helps to pull inspiration online, so I suggest pinning some outfits you like and trends you haven't tried before on Pinterest (check out my outfit board here).

DON'T FORGET THE HAIR, LADIES

For me it seems like I invest more time in my makeup and outfit every morning before work, and my hair is always dealt with last depending on how much time I have left to get ready -- which usually isn't much. Changing up your hair can make you feel like you have a whole new fun look for the day, even if it's something as simple as adding a little braid that you don't usually do. I like to save hairstyles I like on Pinterest for inspiration. Check out my board here. 

MAKE OLD PIECES NEW AGAIN

I like to try to wear old pieces in new, different ways that that the items weren't necessarily intended for when I bought them. It can be fun to pair short, flowy dresses with leggings and thigh-high boots in the winter, over-sized sweaters over dresses, etc. This will help you create tons of new looks and allows you to transition staple seasonal pieces year-round.

MASTER THE ART OF LAYERING

I touched on this a bit above, but this is key for "doubling" your wardrobe. Some of my favorite layering pieces are cardigans, denim jackets, leather jackets, scarves, wool socks, chunky sweaters and graphic tees. For instance, a graphic tee tucked into a high-waisted skirt with tights and a cardigan is such a fun layered look! Layer items like hats and over-the-knee socks to make a simple and basic outfit 

pop

.
__________
How do you plan your outfits, or do you just throw something on every morning? I'm curious to hear about your process and your personal strategy for mixing up your look!

Also, I'm starting to post on my Instagram story more often, so be sure to follow me there to stay up-to-date on what I'm doing everyday! Thanks for reading and happy Thursday!