It's that time of year again – fall is approaching! Fall styles are mega popular within the fashion scene and those of us that are style-obsessed have been patiently waiting for fall to return in order to start layering our favorite clothing items. Below is a list of what's on trend this fall as well as some items that you can start to incorporate into your daily wardrobe as fall transition pieces.
Top heavy outfits.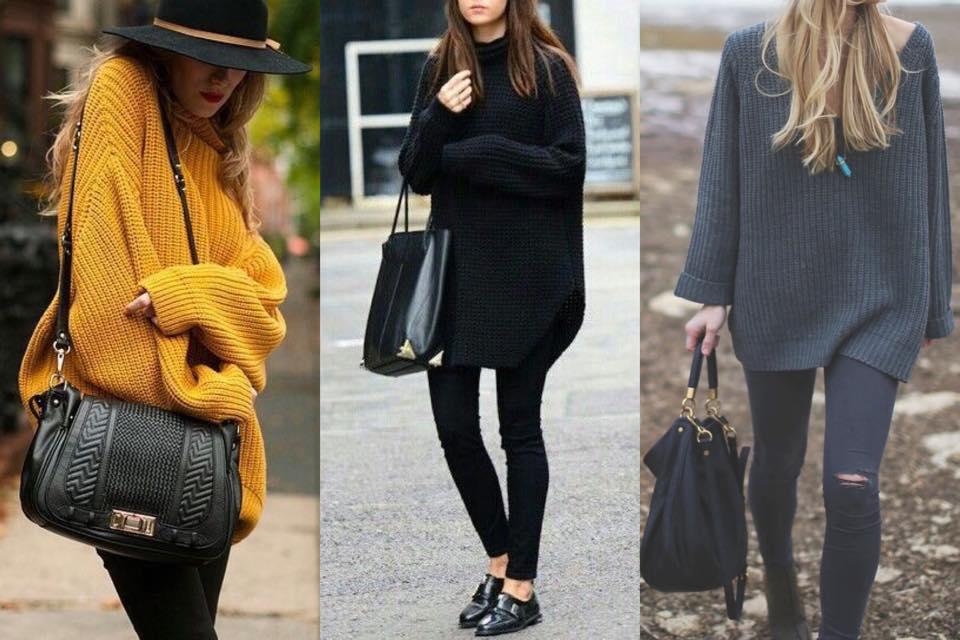 This imbalance is popular for the colder seasons. An oversized sweater or top with fitted pants achieves the perfect fall look without adding too much unnecessary fabric to your body – plus it keeps you warm!

Leather.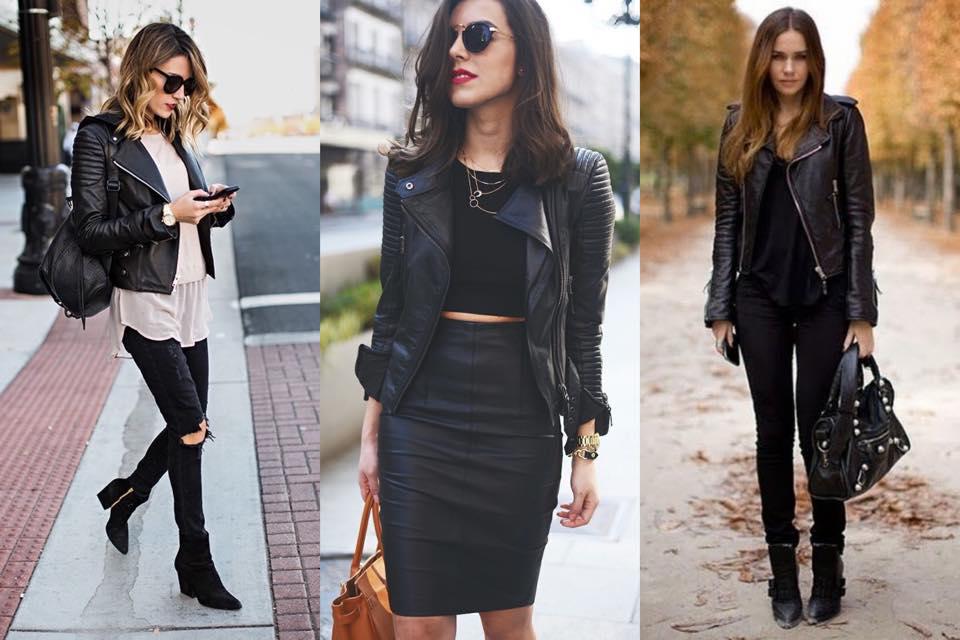 There's just something about a great leather jacket – it adds that sometimes necessary edge to girly, softer outfits and provides and extra dose of texture. Black is my personal favorite, but brown and burgundy shades have been popular as well. Find a structured one that flatters your body type.
Ripped jeans.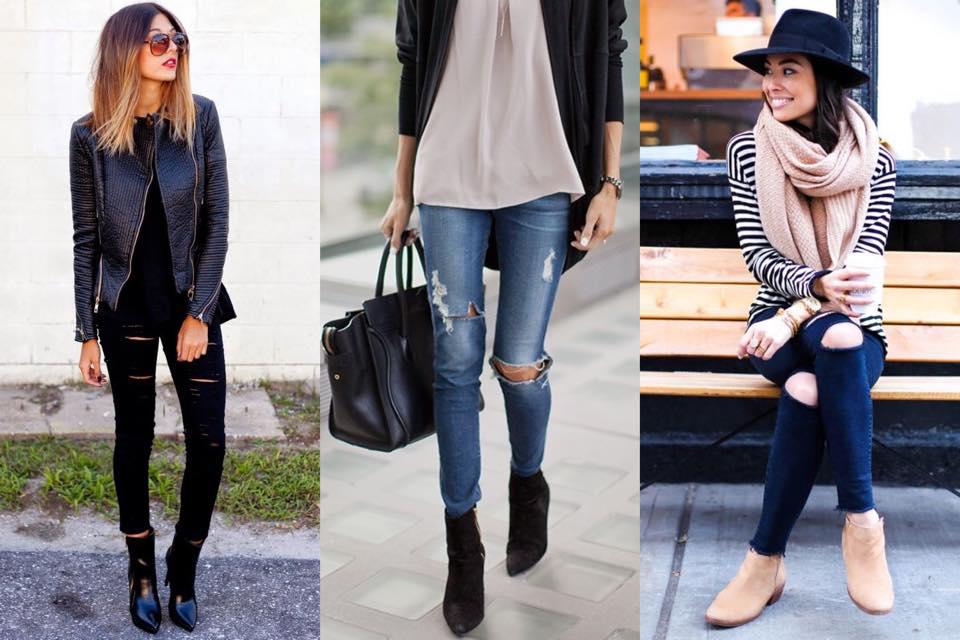 Love this trend! Incorporate ripped jeans into your outfits this fall for additional texture and a relaxed vibe. My favorite place to buy jeans is American Eagle due to their fairly wide range of washes, sizes, and inseam length.
Oversized bags.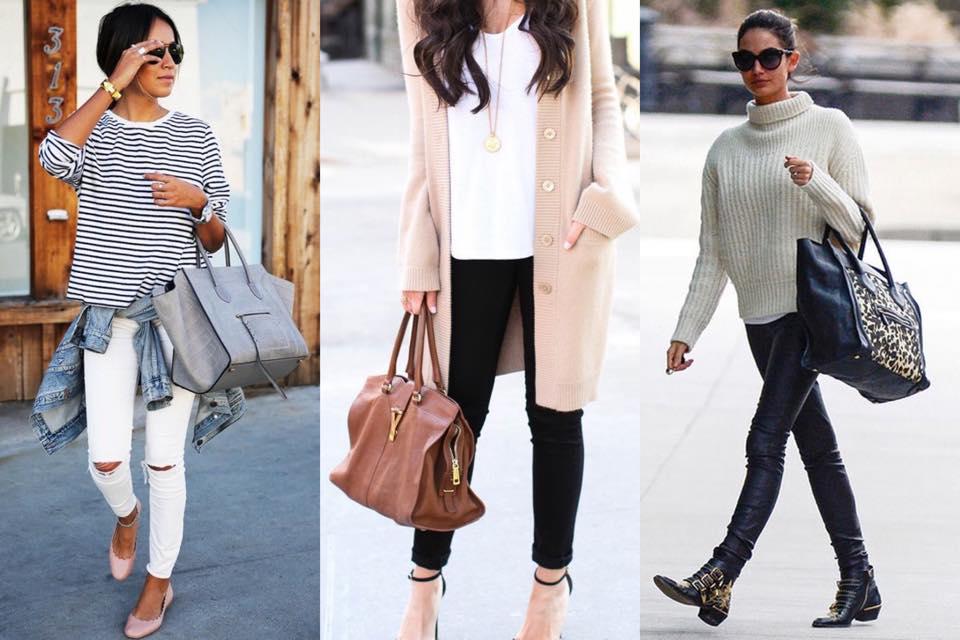 As for bags this fall – the bigger the better! Consider investing in one you really love in a neutral color to match with all of your outfits, or several inexpensive ones in various shades and materials to add a pop of color, pattern, or texture.
Square or pointed toe ankle booties.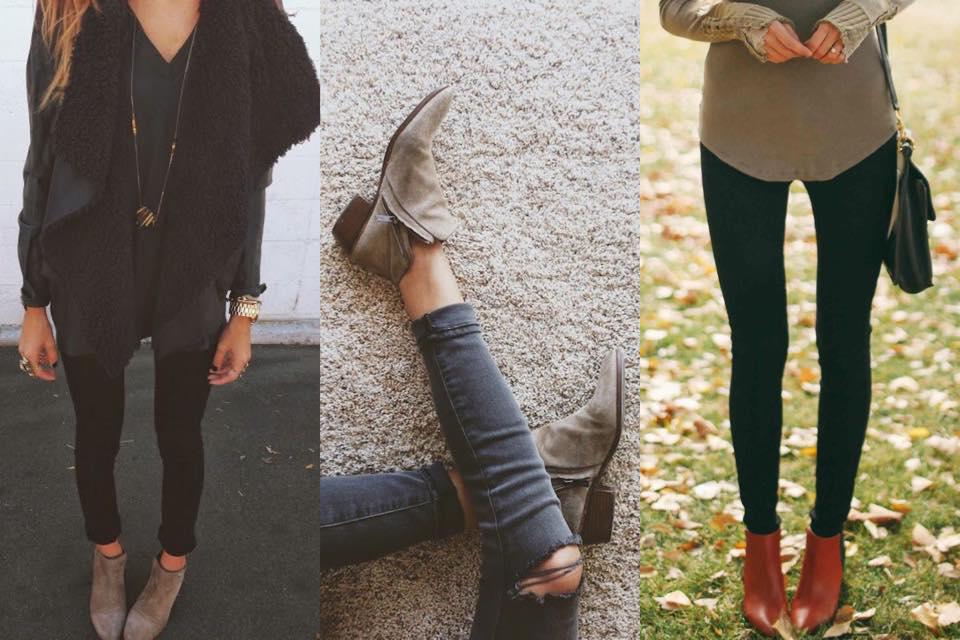 Ankle boots were popular last Fall season, and have carried over to 2015 as well. Pair neutral suede or leather ankle boots with jeans, cropped pants, dresses, and skirts for the perfect autumn look. If you're looking to invest in a nice pair, I would recommend All Saints. However, these puppies are popular and sold just about everywhere, so you won't have any issues finding a killer pair (or two) in your price range.
Tortoise shell sunglasses.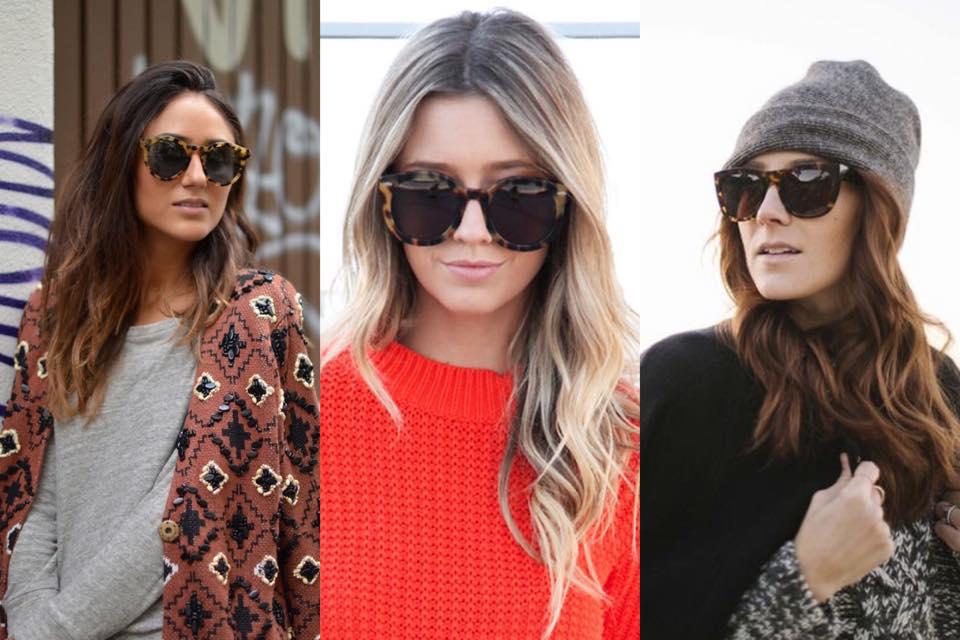 These slightly-patterned sunglasses stand out with your fall-hued wardrobe. My favorite place to buy sunglasses is Quay (I'll be posting a review soon) – they're fairly high quality sunglasses for a reasonable price and they have so many styles and colors that you can't really find anywhere else. Check them out!
Which of these trends is your favorite and what will you be wearing this season?