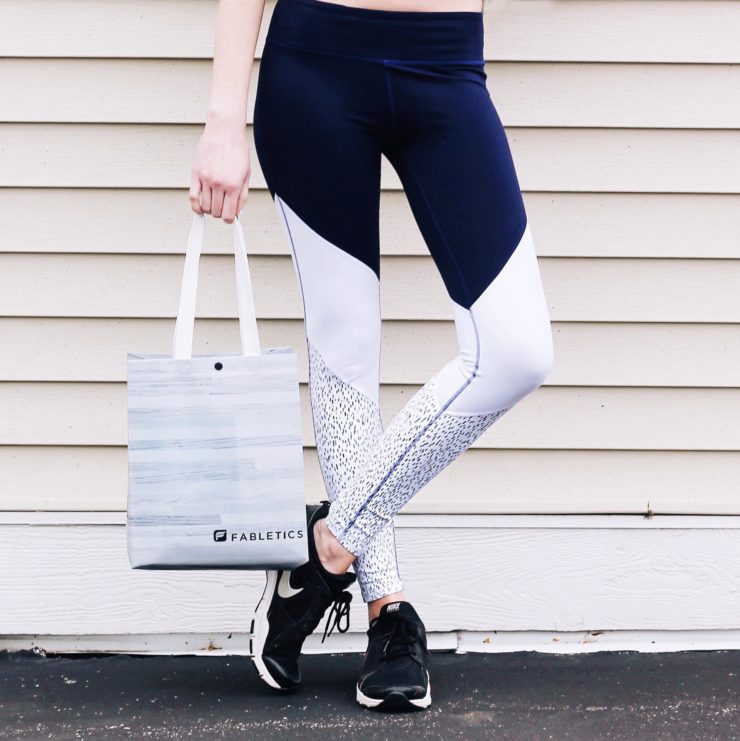 I completed my first workout in eight years on Saturday. Yes, your eyes are reading that correctly. Why haven't I worked out in eight years? Well, to be honest, I'm blessed with a high metabolism and I've never had too big of an interest in working out, so I never made it a priority. When Shred415 reached out and invited Justin and I to attend their classes for a month, I decided it was FINALLY time to give this whole fitness thing a try — especially for Justin and I to tone up and look our absolute best for our wedding and honeymoon! After all, we'll be looking at those photos for a lifetime! 😉 Keep reading for my experience as a non-fitness girl at Indy's Shred415 in comparison to my athlete fiance's at their Total Body workout class!
For me, trying something new is all about having inspiration and motivation. My workout inspo is definitely blogger Cara Loren — she kills it and her workout videos on Instagram make me wish I was as hardcore as her! My goal is to simply tone up a bit and maintain a healthy lifestyle. This is where I would include my photos of the gym, but silly me didn't realize my memory card wasn't in the camera until we had already arrived and I didn't think to snap any on my phone… so above are a couple from their site!
Shred415 classes are great because they let you go at your own pace — whether that's on the slower side like me, or more advanced like Justin. The name Shred415 stands for four 15 minute intervals, alternating between treadmill cardio and weights, with some of the classes geared toward Total Body, Butt & Legs and Arms & Abs. Justin and I decided to try out Total Body first because it fit into our schedule the best. You sign up for the classes online and their site has a breakdown of who teaches what class and what the class will include. This makes it super easy to skim through and find a time and class that work for you. They also have a "Kids Corner" if you're in need of a babysitter during your workout!
I loved that the lights were turned down low during the entire workout, allowing you to focus on yourself and not feel like you're competing with others. I think competition and looking bad in front of other people is what deters people from attending workout classes the most (I'm right there with ya!), but this one is set in an environment that eliminates that fear. I also loved that they had loud music playing the whole time to help keep your energy up, and again distract you from paying attention to others. The room is nice and cool and your instructor has a headset microphone on the whole time so you can hear her instructions over the music. You get to choose whether you want to begin on the treadmill or weight bench, and Justin and I were glad that we decided to start on the treadmill because we preferred warming up that way. Spots are limited and everyone switches equipment at the same time, so make sure you get there early so you can claim your preference!
As for the workouts we did, we ran on the treadmill from a 0-8% incline at various time increments and alternated between using weighted balls and free weights for a variety of workouts, including planks, crunches, lunges, twists, mountain climbers, jumps and more. The workout is designed to be high intensity, with everything broken down into small increments and each movement and speed level constantly changing. When you go for the first time, they'll show you around the facility and the trainer will walk you through how to use the equipment. I really liked that the trainer showed us level one and level two versions (one being more advanced than the other) of each movement so we could each work at our own skill level. My favorites were the crunches and twists!
Justin and I really liked the class! You don't need me to tell you that as a former college athlete, his skill/fitness level is far above mine — but we were both equally challenged and super tired afterward. Due to the nature of the class, we were both working our hardest the whole time, with each of us going at our own pace. With this being my first workout in ages, I definitely felt like the first 30 minutes would have sufficed as a full, hard workout for me. I had to walk on the treadmill almost the whole time the second time around in order to have enough energy to complete the last weight session, so keep in mind that you're still getting a great workout even if you have to slow it down a bit to keep up. I'm super sore and have been limping around since (and Justin is laughing at me), but it's super satisfying to know that I worked hard and it paid off! This is a great experience for someone like me because it can teach you how to workout and give you ideas of things to do when working out on your own.
Something that I'd like to comment on is that the individual weight bench area is on the small side. With me standing at 5'10 and Justin at 6'2, we both found ourselves accidentally touching the the person's bench behind us occasionally when we did plank exercises or other movements that required us to be stretched out. This didn't restrict our workout, but we both agreed that it would be nice to have a little more space. However, all of the equipment is super nice and clean, and they have plenty of towels you can take with you to wipe off with when moving between the activities.
In conclusion, we would definitely recommend this class to anyone who is interested! It's a great environment and is the perfect balance of being low pressure, while also challenging you to push yourself. It does take you a class or so to kind of figure out what you're doing and get into the whole flow of everything, but that's to be expected. Thank you so much Shred415 for inviting us and helping me finally get my butt in gear!
The leggings I'm wearing are a pair I picked up from the Fabletics store opening cocktail event at Fashion Mall at Keystone last week. I was invited to come check out their store and I had such a great time! The line is co-founded by Kate Hudson, who I love (have you seen her in Raising Helen? It's one of my all time favorite movies!). The line is known for offering stylish and high quality gear at an accessible price point.
The leggings I'm wearing in this post are the Brogan leggings in the Inkwell Constellation Print, and they're my new favorites! I was so comfortable working out in them and they stayed in place the whole time. If you become a VIP member, you can get two pairs of leggings for just $24 and custom picks selected for you and your style each month, which is a great deal.
Thank you for reading and I hope you all have an amazing week!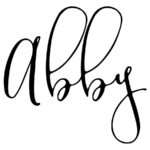 Thank you Shred415 and Fabletics for sponsoring this post!