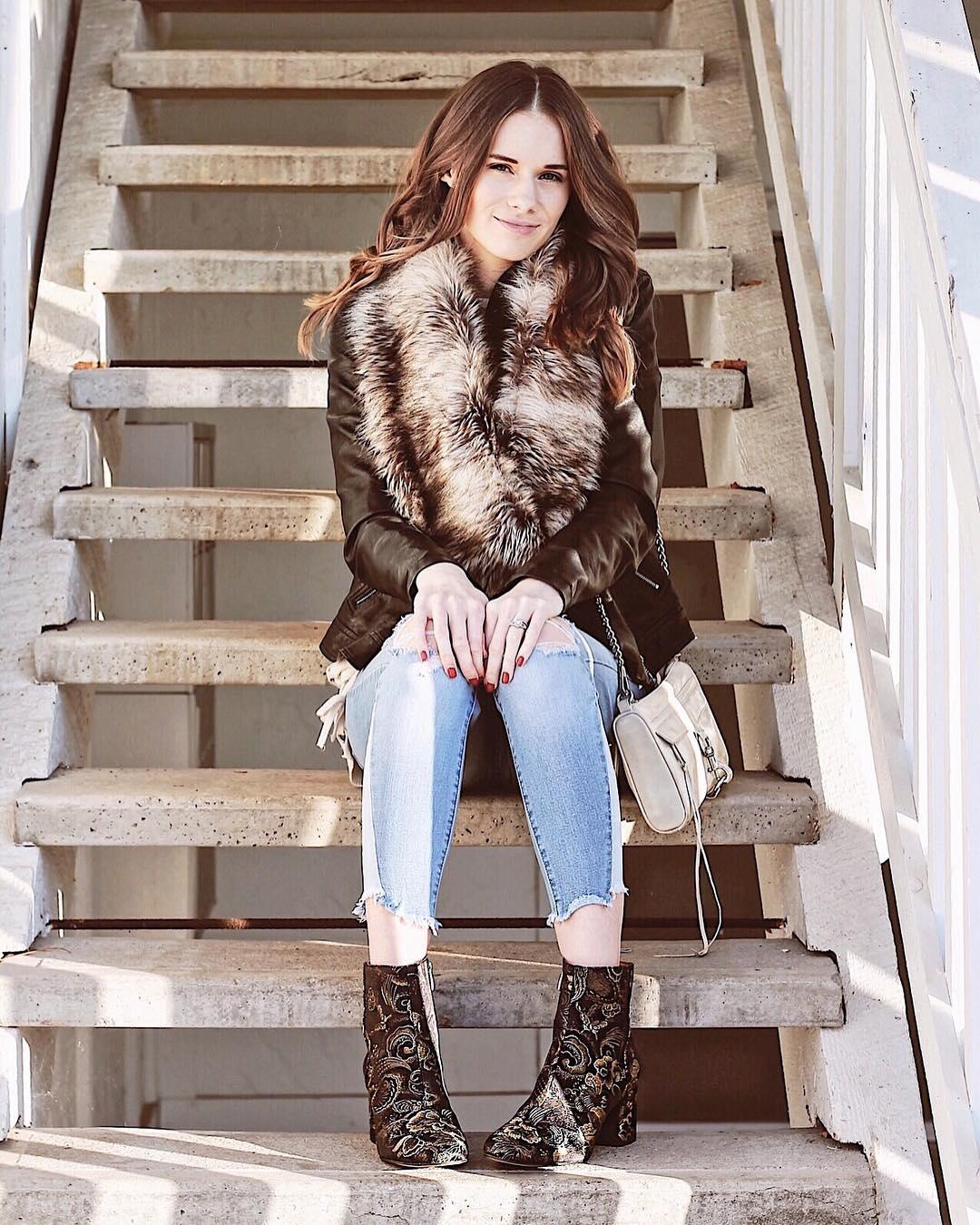 Hi everyone — welcome back to the blog! In celebration of Friday and the weekend mere hours away, I wanted to sit down and share a life update on what's new in my world as of November 2017.
First and foremost, I'm back to working full-time! Those of you who've been following along may know that I left my PR agency job in search of something new a couple months back and I have now landed in a design position downtown. I'm surprised to learn that I get a lot of happiness from having somewhere to get up, get dressed and go to five days a week. Maybe I only feel like that because I was doing freelance work at home for a few months, but either way, it feels good. Navigating downtown, figuring out parking garages and rush hour traffic in the city has been a new experience for me, but I'm loving the change of pace. If you'd like me to do an in-depth blog post on career changes, interviewing for jobs (what to do and what not to do), what to look for in a new position, etc., I'd be happy to share that!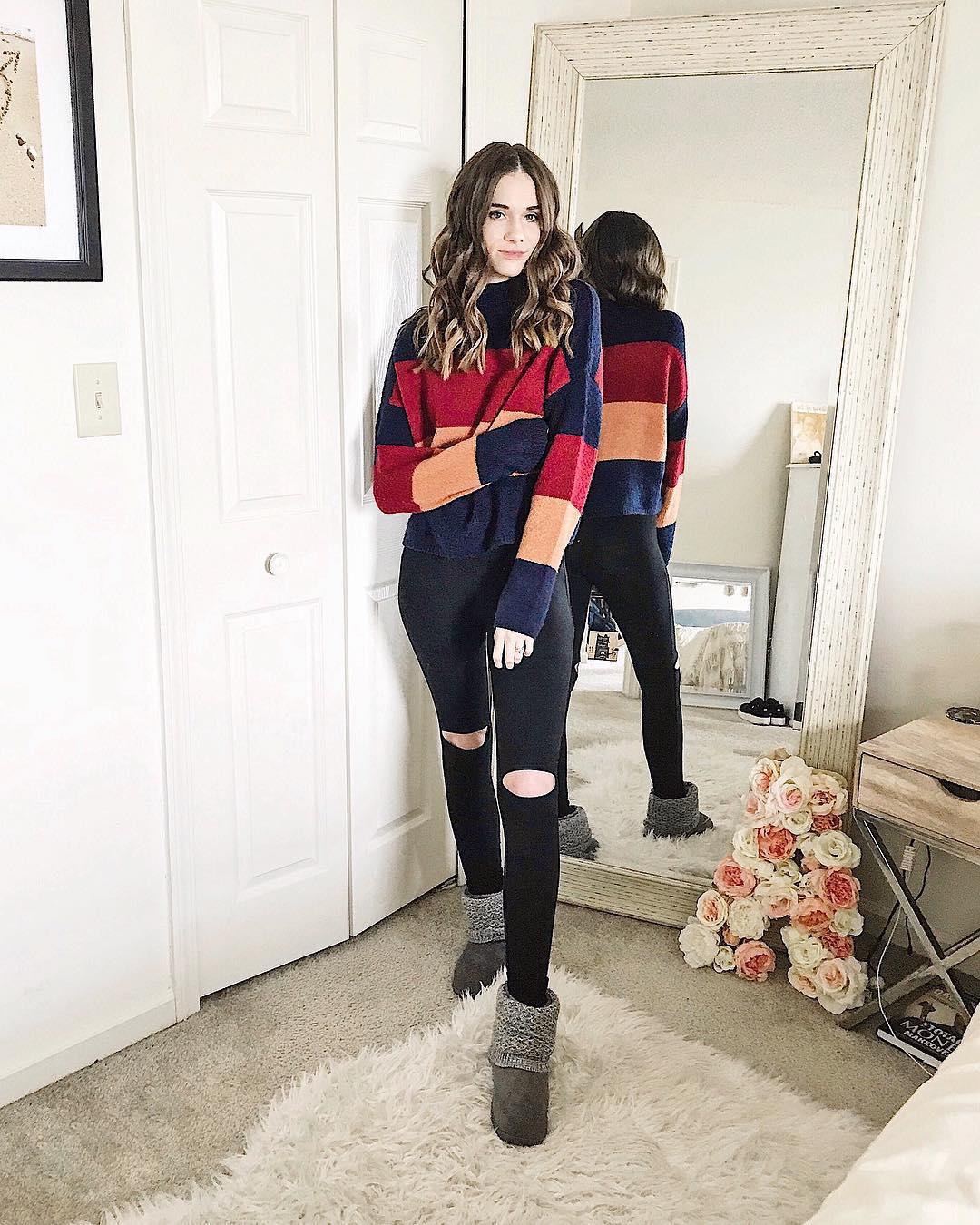 Branching off of that, I've been fully embracing fall and winter fashion lately to the point that I'm excited to get up and go somewhere every day because of my outfit. One of my absolute favorite items I've purchased recently is the pair of knee-slit leggings I'm wearing in the photo above. They are crazy comfy, plus the high-waisted fit and great quality sends these leggings to the top of my favorites list. I can't recommend these enough!
We haven't started decorating for Christmas yet, but I can't wait until we do! I always love our apartment the most when our tree and decor is up because it makes it ten times cozier. My Christmas gift guides will start to go live on the blog next week, so check back for those if you're in need of gift ideas for the ladies and gents in your life. I always have so much fun writing gift guides and it really gets me in the spirit to tackle Christmas shopping.
Justin and I are going to my five-year high school class reunion on Saturday. I'm excited to catch up with my friends who I haven't seen in a couple months and to see who actually shows up. Have any of you been to a class reunion yet? Was it fun or a total bust? Let me know! Since high school, I've completed four years of college, earned a bachelor's degree, worked five jobs, got engaged, moved into my first apartment and got married — so much has changed!
Justin and I are celebrating Thanksgiving with his family on Sunday. Even though we've been together for nearly four years, this will be our first Thanksgiving together. We always went separate ways before so we wouldn't have to spend the whole day traveling, so I'm excited we get to celebrate the holiday together this year + eat two yummy meals. 🙂  I'm also pretty pumped to go Black Friday shopping — I don't go crazy, but I think it's really fun to be out shopping at an hour you normally wouldn't be and seeing what the popular gifts + deals are for the year!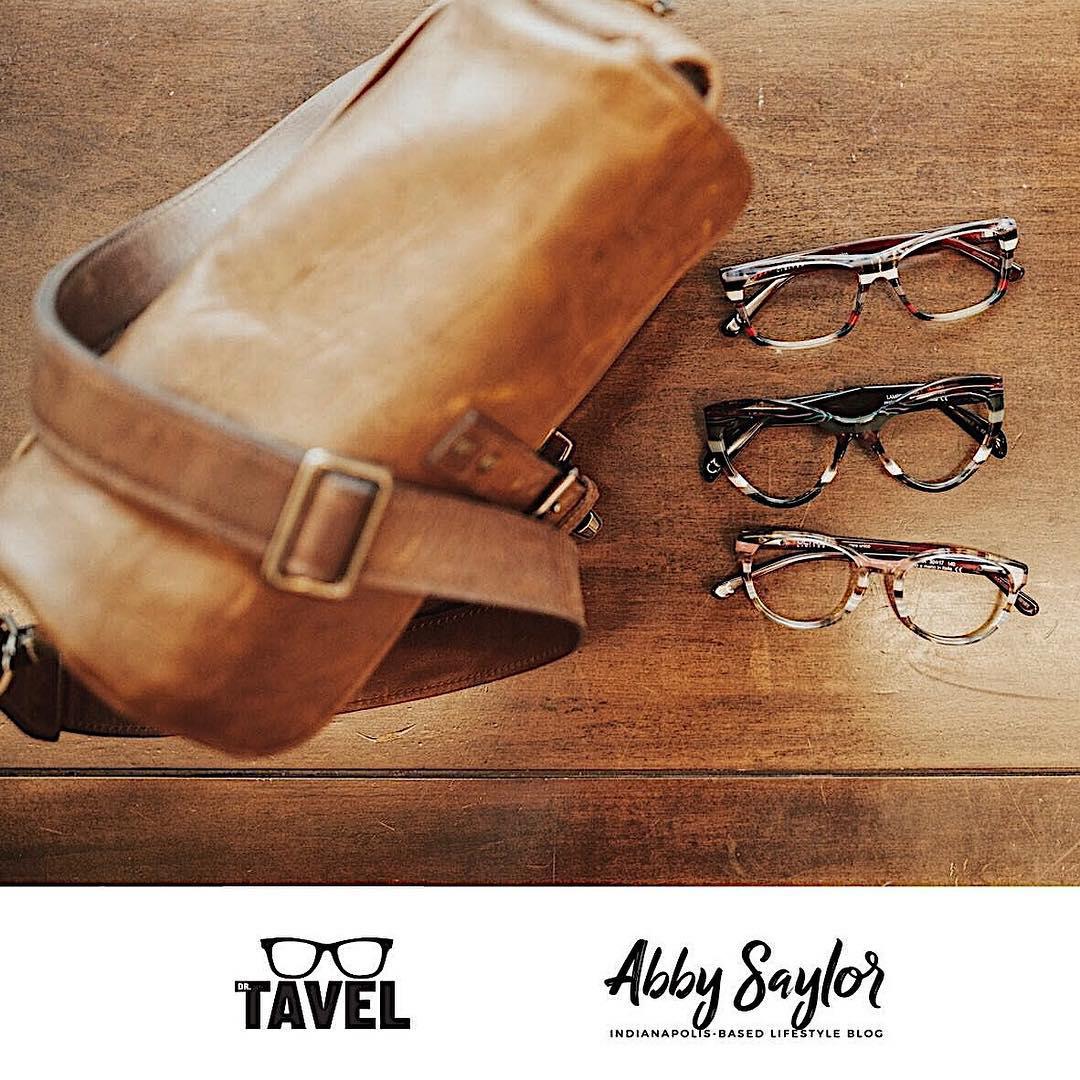 I'm off to an event with Dr. Tavel tonight. Along with a few other bloggers, I've teamed up with Dr. Tavel for the launch of their newest frames: Ultra Limited! I'll be attending the launch party at Greenwood Park Mall tonight to select a pair for myself — stop by if you'd like from 6-9 p.m. and stay tuned to see the frames I choose + how I style them!
Thanks so much for catching up with me — if you enjoy this content, read up on my previous life update posts here. Have a great weekend!