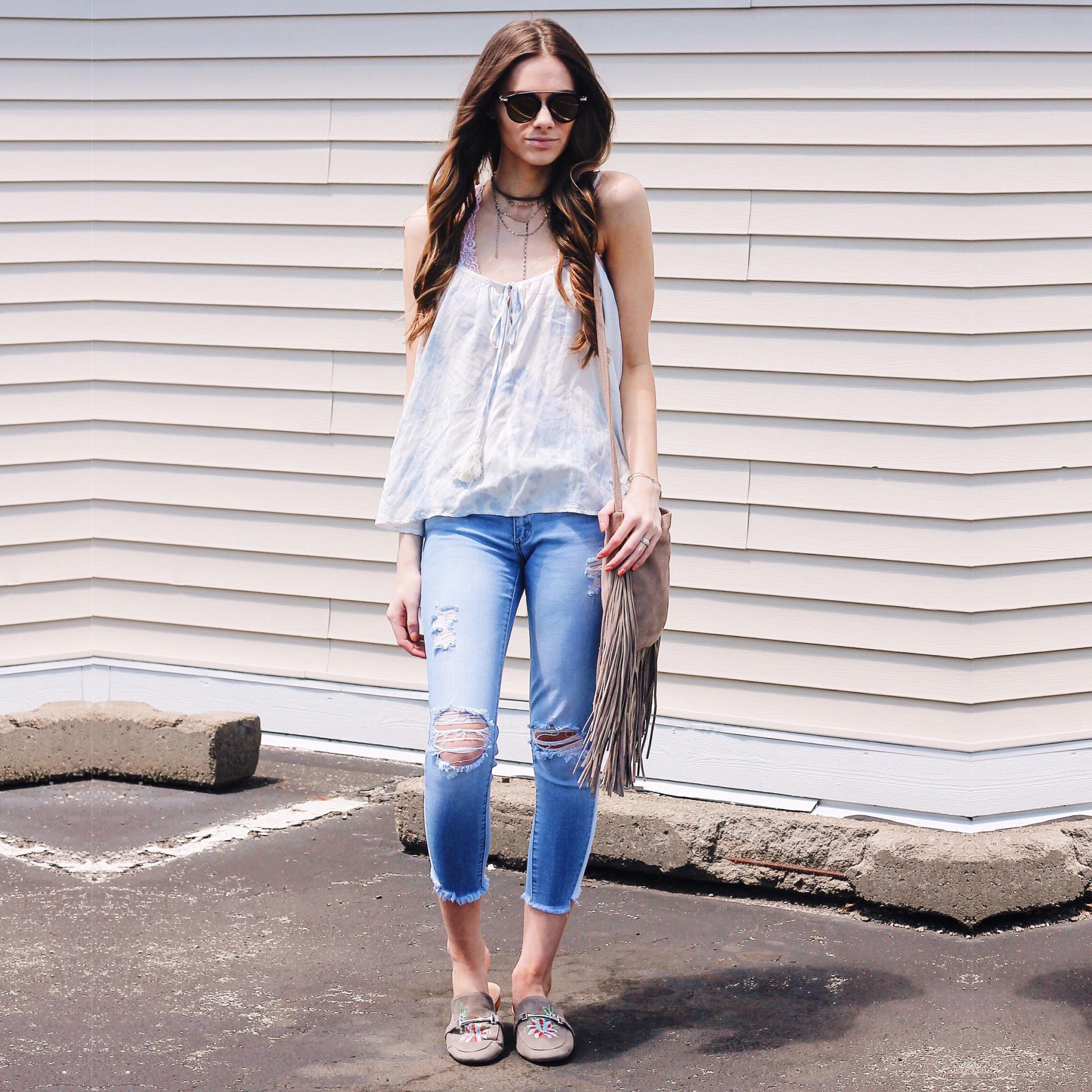 I've never done a life update post two months in a row, but life has been so crazy lately with tons of new things going on that it seems necessary! Keep reading to see what's been keeping me busy the past couple weeks (including business ventures), along with what's ahead change-wise.
My new business with my husband, Bruster & Co Productions, has been keeping us busy the last couple weeks (you can view our latest work on our website, Facebook and Instagram). Originally formed to offer aerial/ground videography and photography for commercial and residential properties, we've now seen an interest from people in website, logo and business card development — in addition to creating photo and video content for those platforms. This wasn't something we thought we would gather interest in right away and it literally fell into our laps without us pursuing it, but we're so happy it did because it's so much fun + a great way to expand the business! Justin and I are currently branding and creating a website, business cards, social media logos, etc. for a new wedding venue. We plan to update our website to reflect these new services once we get our feet wet a bit more with this current project.
Justin went back to school this week (he's a middle school teacher, for those of you who didn't know), so it's been an adjustment getting back into our old pre-summer break schedules. Are any of you married to a teacher as well? If so, I think we can agree that it's so hard to leave for work in the morning on the days he sleeps in, but it was nice to have him around to run errands and go grocery shopping during the week when we normally wouldn't have had time to do so otherwise. He's coaching soccer again this year, along with doing swim lessons and Bruster & Co with me on the side, so we're staying busy.
Branching off of that, I finally put together a project that everyone (especially you, mom!) has been telling me to do for so long. I've done several resumes for people over the years and have had success with it, so I expanded on that idea by opening up a bit of a freelance "blog shop" here on my blog: Bone & Bloom. You can click the link to read the meaning behind the name and bit more about my services, where I'm offering design and development of media kits, business cards, logos, resumes, social media graphics, WordPress installs, BlueHost setup and custom email installs (i.e. contact@abbysaylor.com) geared toward career-driven people (bloggers, especially). Lately I've had a larger influx then normal of direct messages and emails asking me for blogging tips, what I recommend and how to get started technically, so I'm finally offering a bit of help in that department for anyone who's interested in revamping their current platform, or starting fresh. As a blogger myself, I have industry insight that my target audience may see value in. I'll add more to the shop later, but for now it's up and running!
In addition to all of this, I'm currently making a bit of a career change as well, striving to find something in the creative branding and design field. Change and the unknown can be scary, but the happiness and growth you can experience on the other side makes it worth it. So many things are happening right now, and I hate it and love it at them same time… though I'm mostly stressed, running around like a chicken with my head cut off. 🙂 However, somehow I've found so much creative drive through this hectic time (I'm just as confused as you are), and I'm doing my best to utilize every inch of it while I can!
What are you up to this weekend? My to-do list consists of finishing up business card designs for our wedding venue client, completing wedding thank you cards (I hate that it's taken me two months to do so, but apparently that's normal), scheduling/preparing for more interviews and spending some time with friends. I've been a bit MIA on social media lately due to everything above, but I'll do my best to catch up and stay on my normal blogging schedule — not because I feel like I have to, but 100% because I want to and I love it!
Thank you for catching up with me — I know this post was a full one! Enjoy your weekend and feel free to pass along our latest business ventures to anyone you know who may be interested.