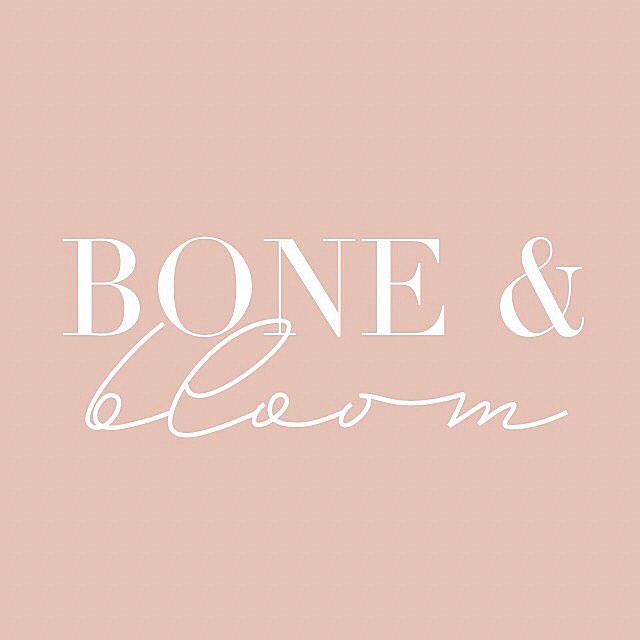 Happy Wednesday! For my frequent readers, you may already know I opened my creative shop, Bone & Bloom, a couple months ago. For those of you who aren't aware or want to learn more about it, this post will introduce you to my freelance design and writing services, and how I can help individuals and businesses like you grow your professional online platforms when striving to take your career to the next level.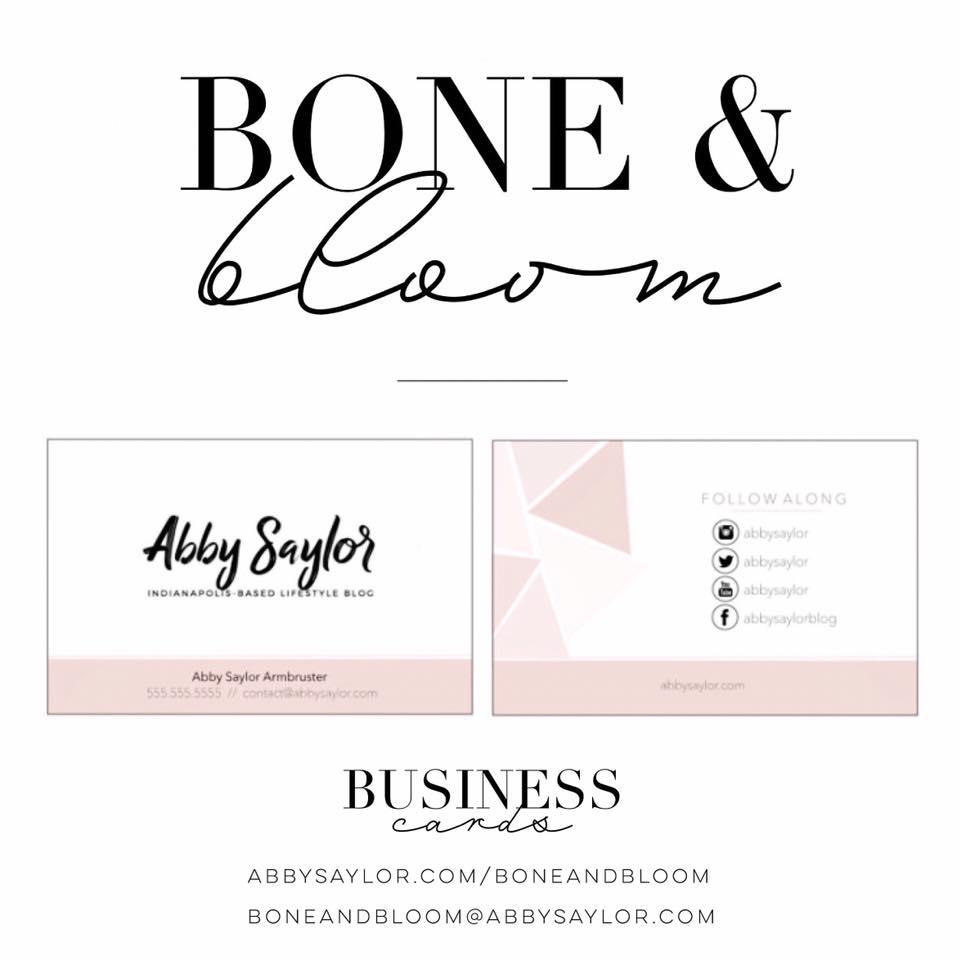 With a public relations degree and huge passion for designing, writing and branding, offering a bit of freelance work in this area on the side is such a no-brainer for me.
WHY THE NAME BONE & BLOOM?
One of your first questions may be, "Why the name Bone & Bloom? What does that stand for?" Great question! To sum it up, the ideal, successful website and branding materials represent your identity to the bone, while providing a framework that can bloom with you as you grow and expand your reach. I really identify with this name and it truly encompasses my key message fluidly.
WHY OUTSOURCE TO A FREELANCER?
Coming from a family of small business owners, I value interpersonal relationships and promote outsourcing work outside of your specialization to work smarter, not harder. To be successful, I've found it to be important to identify your strengths and weaknesses, and outsourcing those weak points to people that specialize in those areas so you can focus on what YOU are best at.
HOW I CAN HELP YOU
As a blogger who has taken her website from a hobby to a growing side-business through self promotion and brand collaborations over the past two years, I've fine-tuned my skills of curating blogging tools that keep me on-brand. This has led to developing a platform that not only represents my personality, but also presents me professionally. My public relations background helps me understand what makes individuals/businesses marketable, while developing positive relationships with companies locally and globally.
My services include the design and development of:
Websites — update/redesign your current website, or start from scratch
Logos — formatted in all sizes for social media use, large printing, etc.
Business cards — designed and shipped directly to your home
Media kits — perfect for bloggers and social media influencers when used to negotiate brand collaborations
Resumes — take your career to the next level with a resume that stands out and is totally you
Web graphics — shareable social media graphics for increased sales, audience growth, ads, etc.
Print materials — flyers, brochures, etc., ideal for handing out at events
PASS ALONG, IF YOU WANNA
If you'd like, please pass my name around to anyone you know who may be interested in my services. I'd love to help in any way that I can to gain more experience, and simply because I'm so incredibly passionate about this! Thank you so much in advance! You can follow Bone & Bloom on Instagram, Facebook and Twitter to stay up-to-date on work I'm doing, special offers, etc. For example, right now I'm finishing up work for a new wedding barn venue in Indiana, including the design of a logo, business cards and website development. You can view some of my work examples here and contact me at boneandbloom@abbysaylor.com.
Thank you so much for reading and feel free to send any questions you have my way. I'm off to get my next lash fill — I'll see you on Friday in my new favorites post!