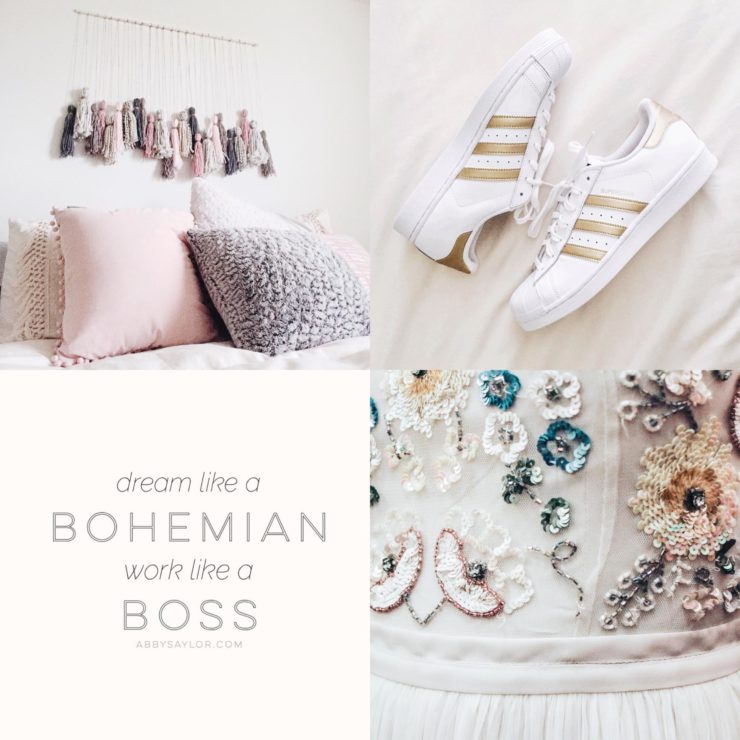 Instagram roundup posts are a fun concept that's going around in the blogging community that I decided to join in on! If you're not Instagram obsessed like me, checking up on my Instagram roundup posts will keep you updated on what's going on in my life, my recent content, and the story behind the photos that doesn't quite make it to my Instagram captions. Let's get into it!
Also, I've had some questions lately on how I edit my Instagram photos. I did a post about it back in the day, but I figured I'd do an update since my methods have changed!
I start by brightening my photo using the lighting settings on Facetune.

Then I sharpen specific areas of my photos that I want to focus on using the detail tool on Facetune.

I always add the A6 filter from VSCO, then I'll sometimes turn the temperature down a notch or move the tint up toward a blue hue one notch so the photo isn't too warm or yellow.

Finally, I play around with contrast, sharpening, and fading on VSCO to achieve the final look I'm going for.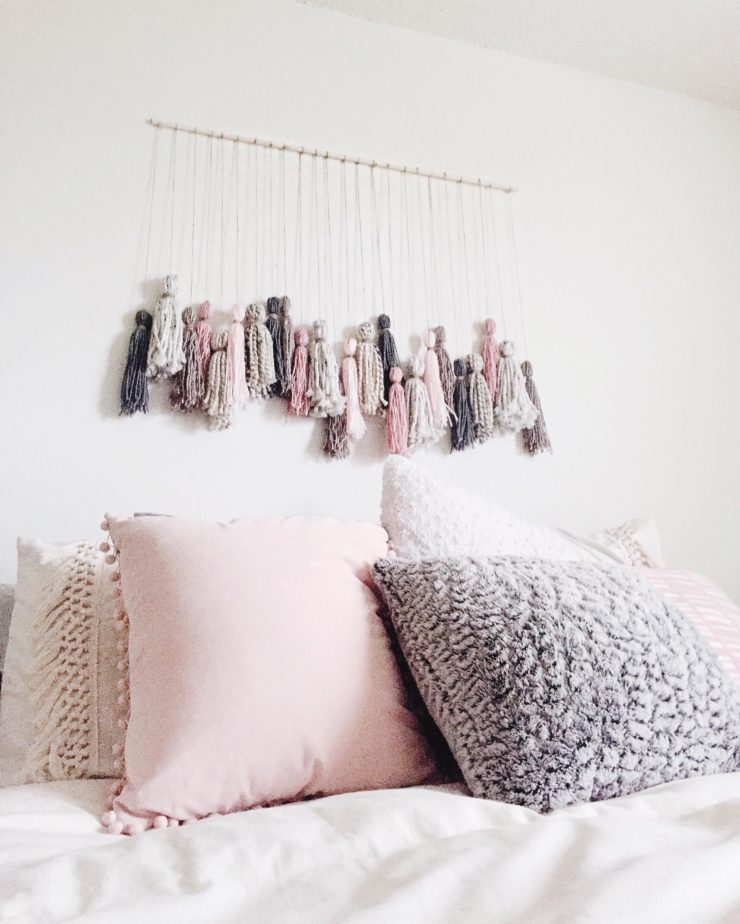 I've been loving putting positive energy into my space lately, and for me that means making sure our apartment is put together and tidy. I'm thinking about doing a post on my tips for tidying up and keeping your home clean, so let me know if you'd like to see that! I love how bright, light, and open our bedroom is and it's the prettiest environment to wake up to on sunshiny mornings. Head over to this post to get all the details on our bedding (+ the rest of our apartment!) and see how to make this DIY tassel wall hanging here.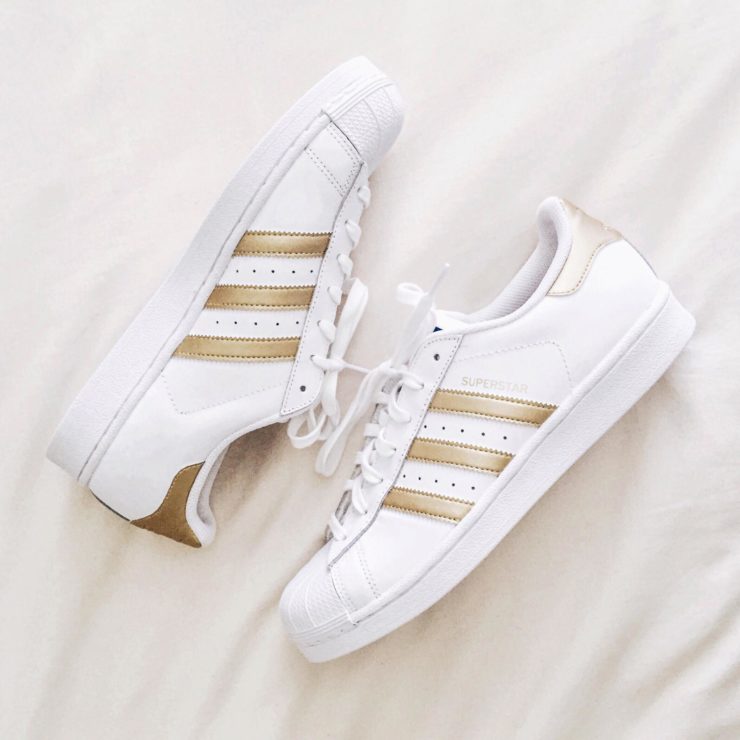 These Adidas have been my FAVORITE shoes lately! They seriously go with everything and they're unbelievably comfortable. I'm really happy I chose to get the gold ones because I think it's a fun pop of metallic that contrasts well against my fair skin and my mostly neutral outfits. Some of my favorite combos with these shoes have been midi dresses, light-wash jeans, and even leggings on lazy days.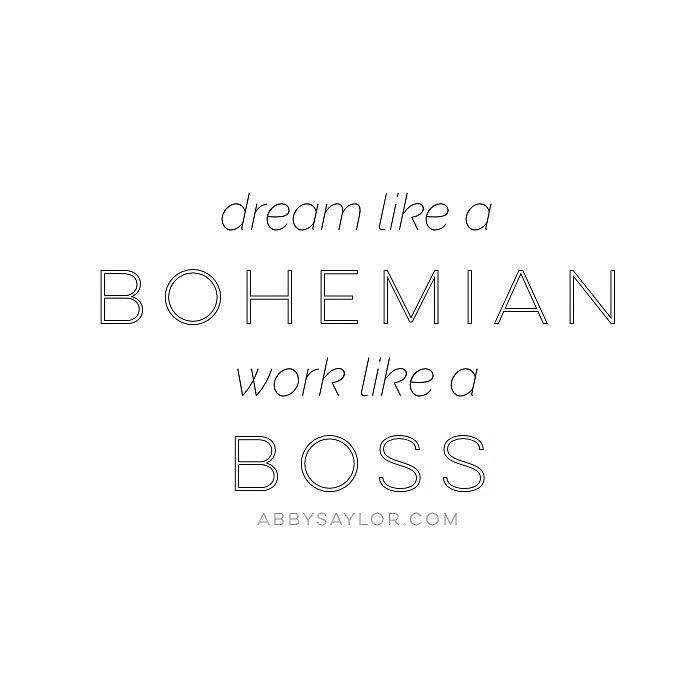 Here's a new phone background for you! ;) I stumbled across this quote recently and I absolutely love it! You know those quotes that you just connect with and when you read it you instantly think "that's ME"? Well, this one does that for me. I made this graphic on Over, which is a really great user-friendly app to add text to your photos. The app has tons of awesome fonts, unlimited color options and so much more, including lock-in guides to help you line up your text just right.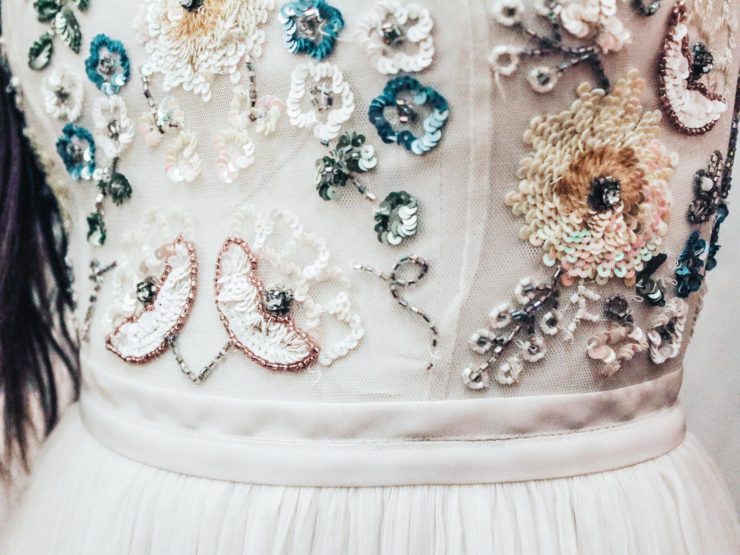 How pretty is this dress?! This is one of the many beautiful dresses I tried on at my bridal appointment at BHLDN Chicago in August. I'm not revealing the dress I chose until my wedding day, but go check out my post all about my dress shopping experience filled with tons of photos! Catch up o the rest of my wedding-related posts here.
__________
Thanks for catching up with me! I hope you all are having the best day and leave me a comment letting me know what you're up to this weekend + how you like to edit your Instagram photos!