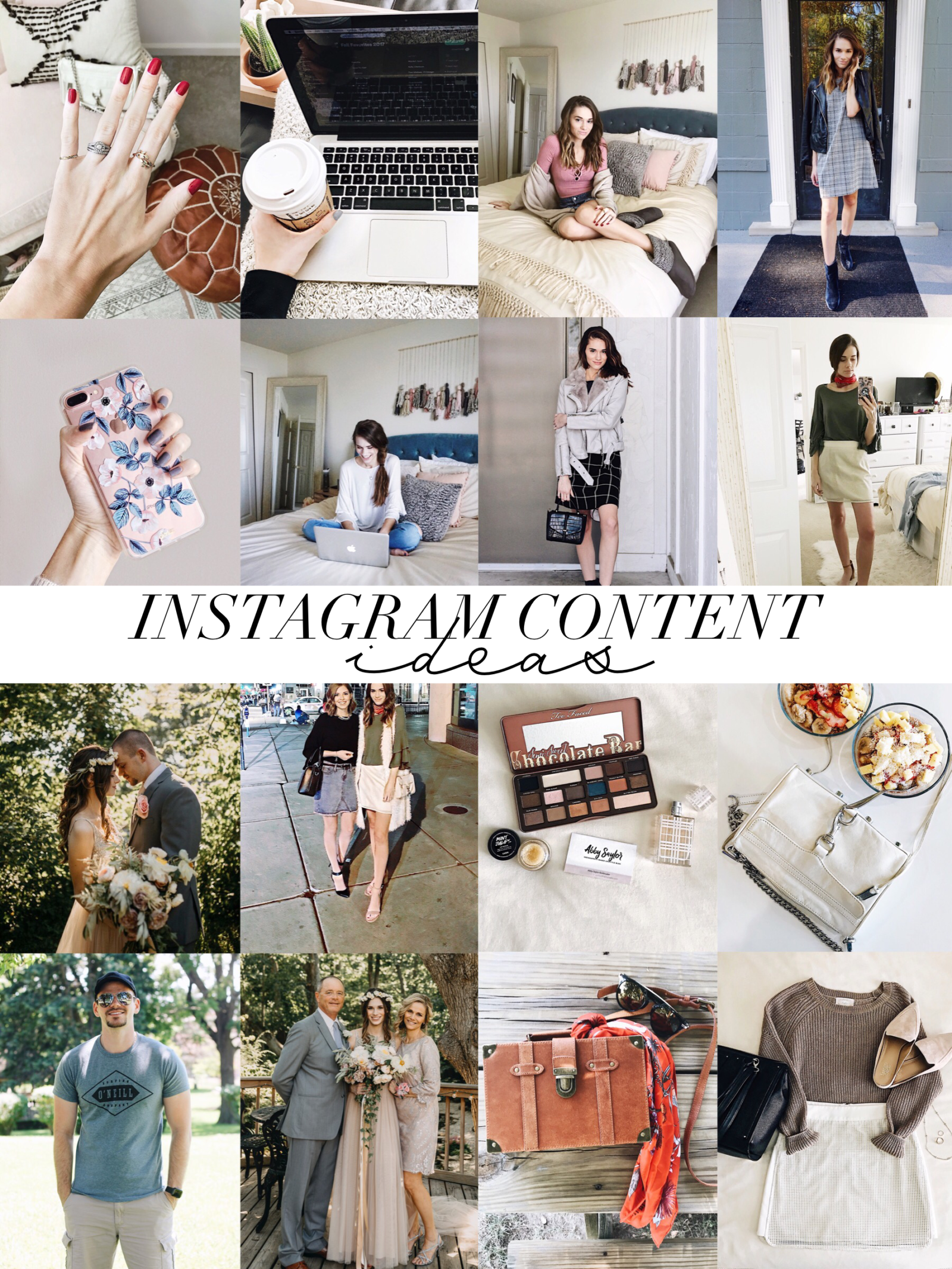 Welcome back to the blog! If you're a blogger or thinking about becoming one, you may or may not know how important Instagram is for generating traffic, expanding your reach, growing your engagement and making business connections with brands. With how saturated Instagram is, it's easy to get stumped on what to post or share next with others. Keep reading for Instagram content ideas for bloggers that will keep your feed interesting and help you build an organic, engaged audience!
I think we can all agree that Instagram is quite a maze that we all can't seem to fully figure out. With the notorious "Instagram algorithm" against us these days, it can be difficult to get your content seen and to pinpoint what exactly your audience wants to see from you to keep them coming back for more. Although I'm no expert and I'm still trying to figure out Instagram myself, I thought it would be helpful to share what I've learned so far as a blogger, the type of content I've found my followers engaging with the most and what I like to see from my favorite Instagrammers. Let's hop to it.
OUTFIT PHOTOS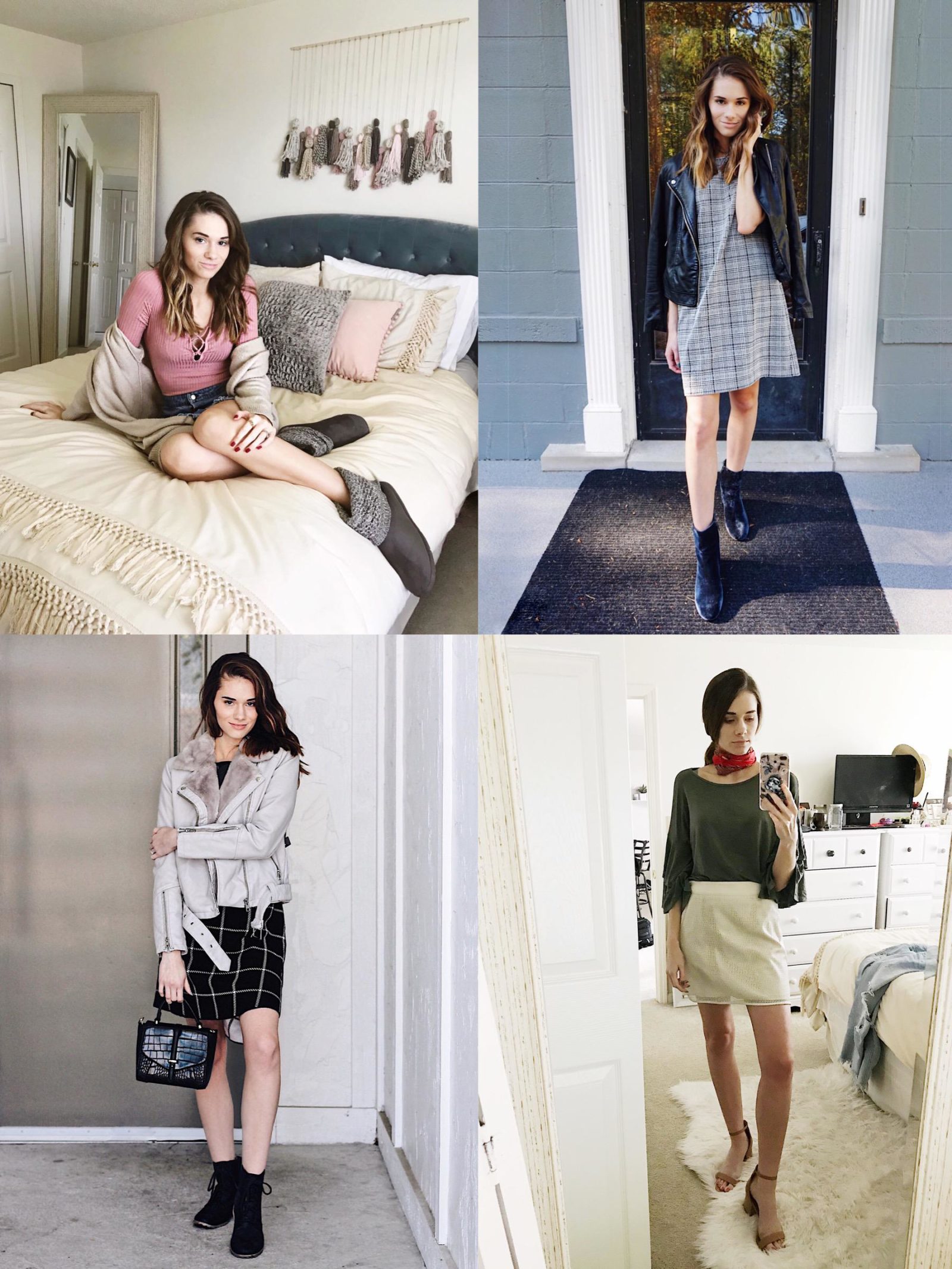 This is a no-brainer for fashion bloggers, but there are so many different ways you can capture your outfits to mix up your feed and keep people interested. You can have someone take photos of your outfits (don't forget those up-close detail shots too), snap some mirror photos of yourself (quality is important on these, so have good lighting and editing) and utilize a variety of poses and locations. You don't always have to be standing up directly facing the camera to take a good outfit photo. Try sitting down, taking pictures inside and outside, and utilizing different angles. PRO TIP: Don't forget to tag the brands you're wearing and the location you're shooting at to expand your reach and get your photos noticed!
FLAT LAYS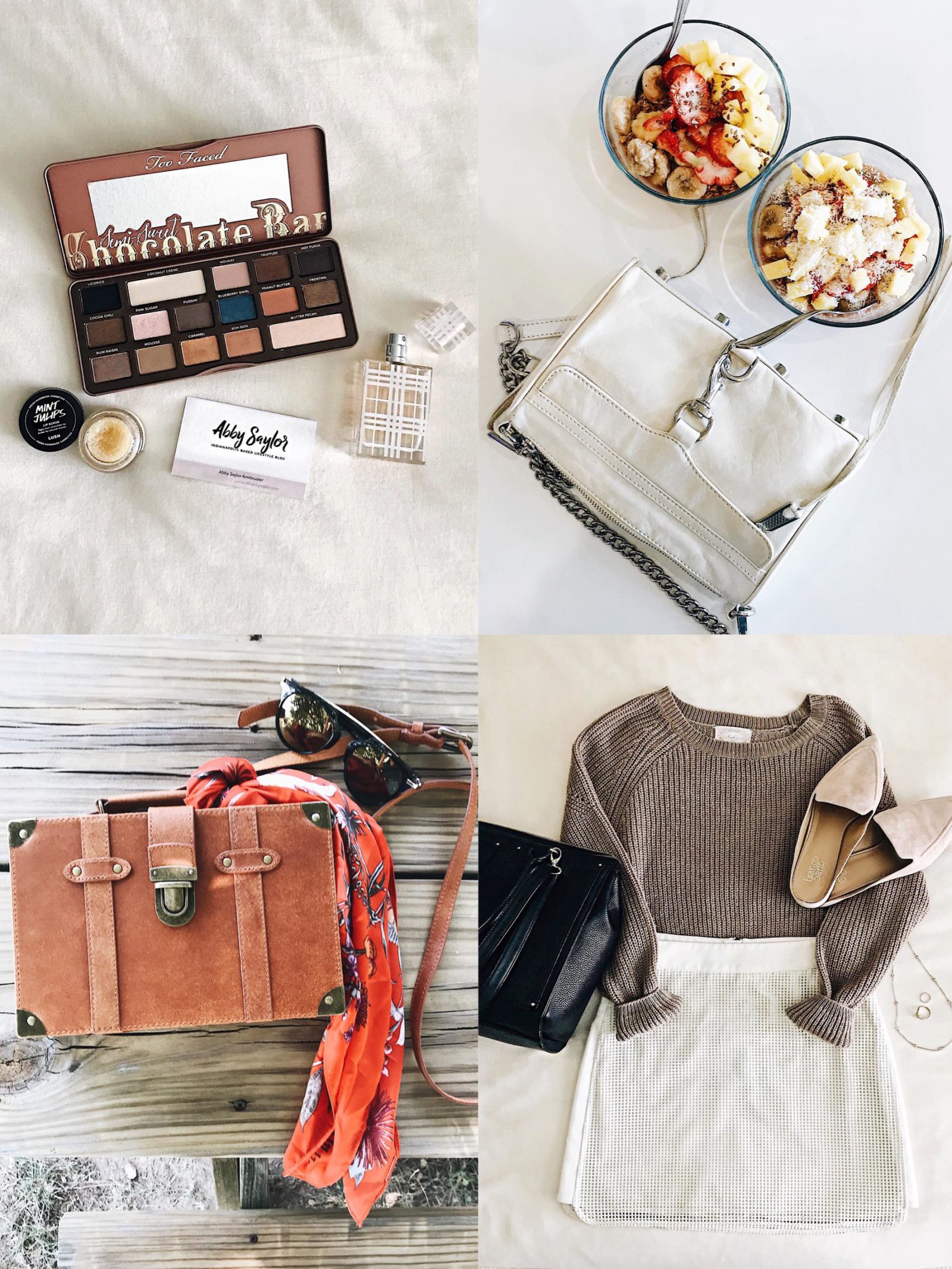 Whether it be your outfit, everyday makeup products, a yummy meal or your on-the-go-essentials, flay lays are visually appealing and a fun way to share a variety of your favorites or picks in one image. Get creative with the surfaces you use and the way you lay out your items to add fun detail to your shots and prevent the photos from feeling repetitive. Try cropping the image to let the products flow off the boundaries, or crop it less to allow each item to be fully shown to establish variety. I suggest using the Detail tool on the FaceTune app to scribble over each item to make the objects pop!
RELATIONSHIP PHOTOS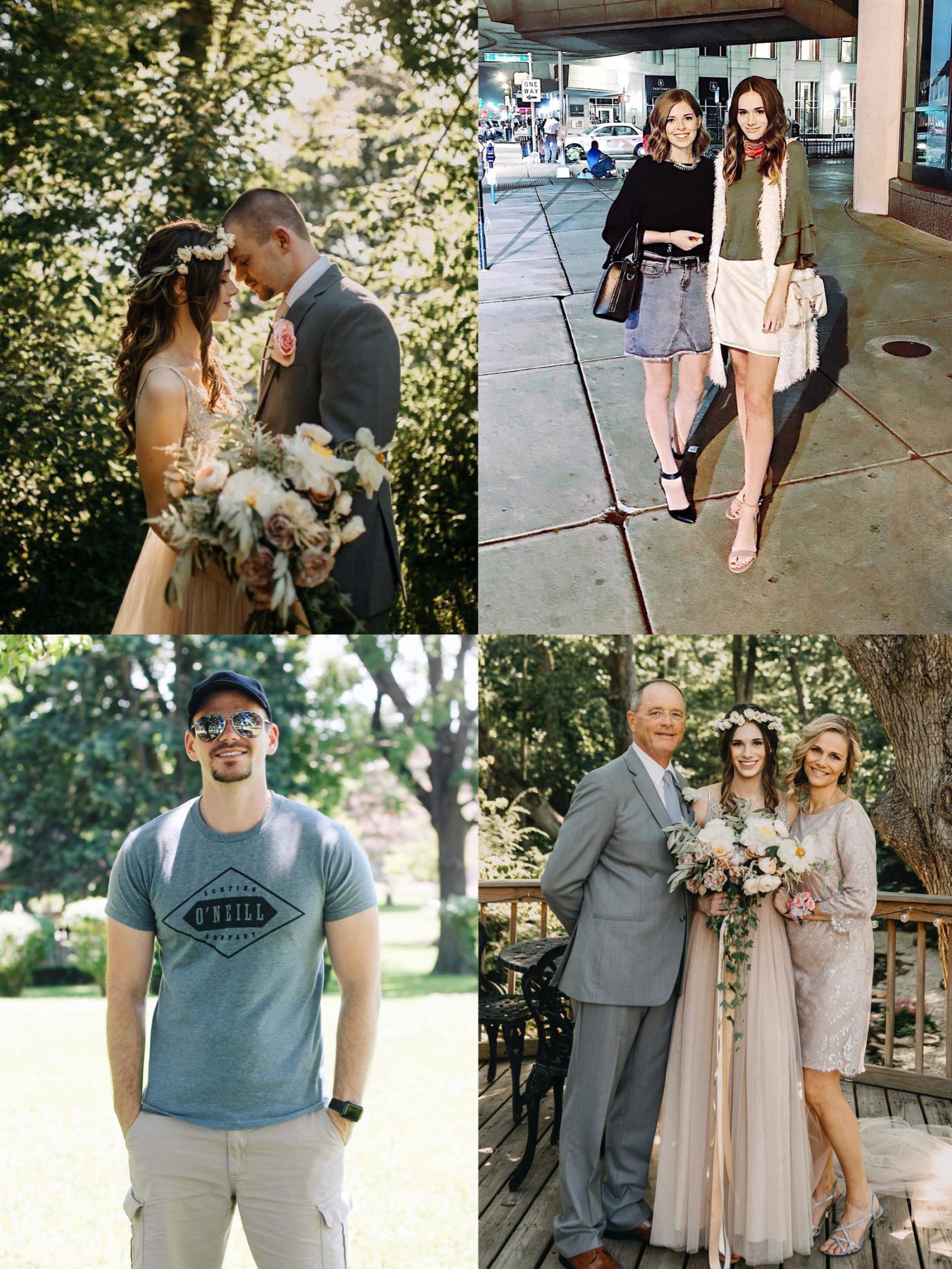 When I say "relationship," that isn't confined to you and your significant other. This could include the occasional photo with a friend, someone you're collaborating with or a family member too. To help your followers connect with you, I think it's important to share the people you love most in your life and those you interact with — share a personal, and/or relatable non-generic caption to give others a peek into your personal life, things you're doing and what matters to you. This will help others really feel like they can connect with you on a more personal level, so I suggest throwing one of these into the mix periodically!
LIFESTYLE SHOTS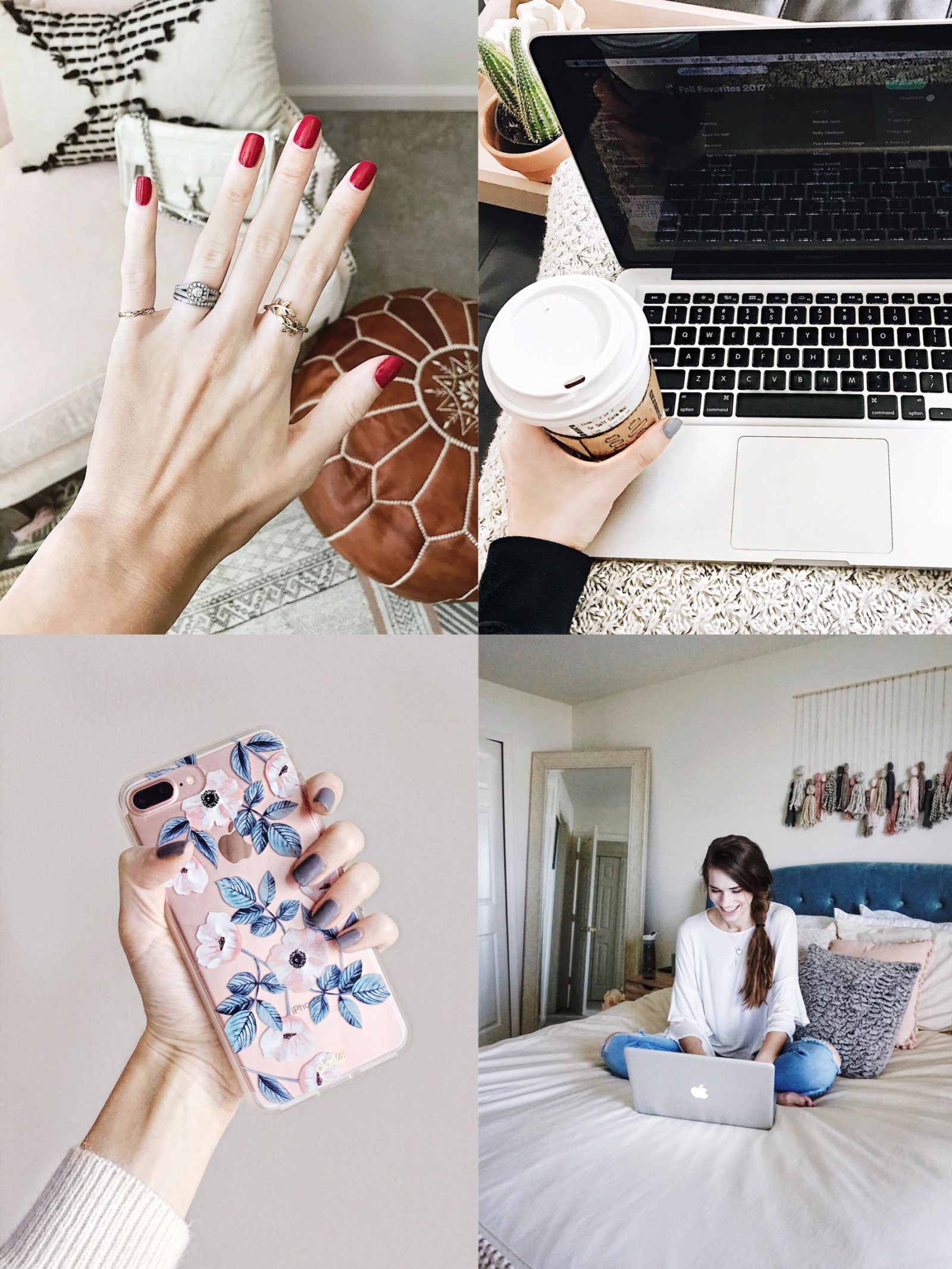 Last but not least, this category encompasses everything in between! Show your followers what you do and what you're interested in with well-styled lifestyle images. Share your latest manicure, projects you're working on, your hobbies or a new purchase you're really enjoying. This will help draw in followers that may not be super interested in solely fashion and beauty content, while allowing you to express yourself fully by sharing other interests to further connect with others. I love when bloggers share images of their home, pets and everyday things they're doing to help me get a better idea of who they are outside of cute clothes and pretty makeup.
__________
What are some of your best Instagram content ideas? I'd love to hear them so I can consider posting those images on my Instagram feed too. I'd like to make this post a forum for exchanging ideas, so I encourage you to share those in the comments! If you'd like to see another post like this focused on content for Instagram stories, Facebook or Twitter, let me know. If you enjoyed this, check out my other blogging-related posts here. Have an fun, productive week!