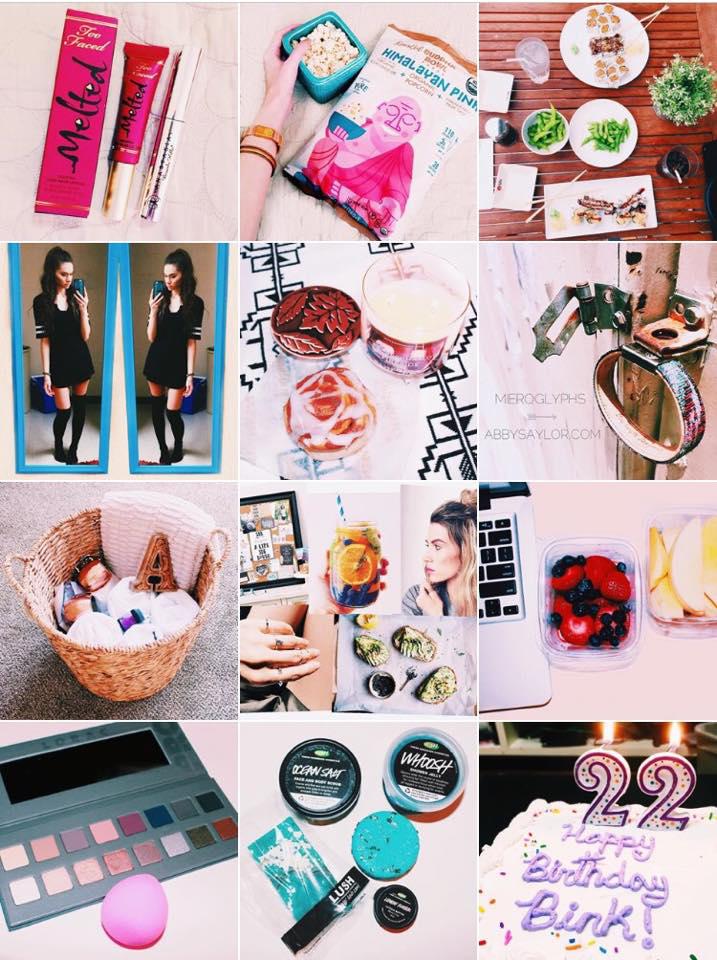 Are you finding your Instagram feed to be a bit dull? For those of you that are looking to achieve the ever-so-popular Instagram theme or are looking to post higher quality photos, here are a few tips for making your images more visually appealing.

Lighting is key.
For taking high quality photos, good lighting is necessary. Natural lighting is best, but well-lit rooms often suffice too. The right lighting helps to eliminate unnecessary shadows and make your photos appear clear and crisp. The best Instagram photos are ones that appear to be high quality and have an interesting subject matter.
Know your angles.
Angle-techniques coincide with lighting. For product shots, overhead angles are typically the most visually appealing. However, I think it's important to incorporate a variety of angles within your feed to show depth and to insure each of your photos aren't too similar — keeping everything interesting and intriguing.
Minor touchups can be helpful.
Sometimes unneeded textures or dark spots can be smoothed over or lightened up with simple editing techniques. I'm not a fan of over-editing, but minor touchups can sometimes make the photo go from a 1 to 10 with a couple quick-fixes! Make sure the final product appears unedited and natural.
Consider other types of cameras.
For some photos I try to take, occasionally my trusty iPhone camera doesn't quite do the job. In those cases, I use my DSL to take the photo and then send it to myself so I can make edits and upload it straight from my phone. Other cameras can provide better flash options as well as up-close details that phone cameras sometimes lack.
What photography methods do you use to take your photos?
Click here to read my post on How to Achieve the Perfect Instagram Theme.