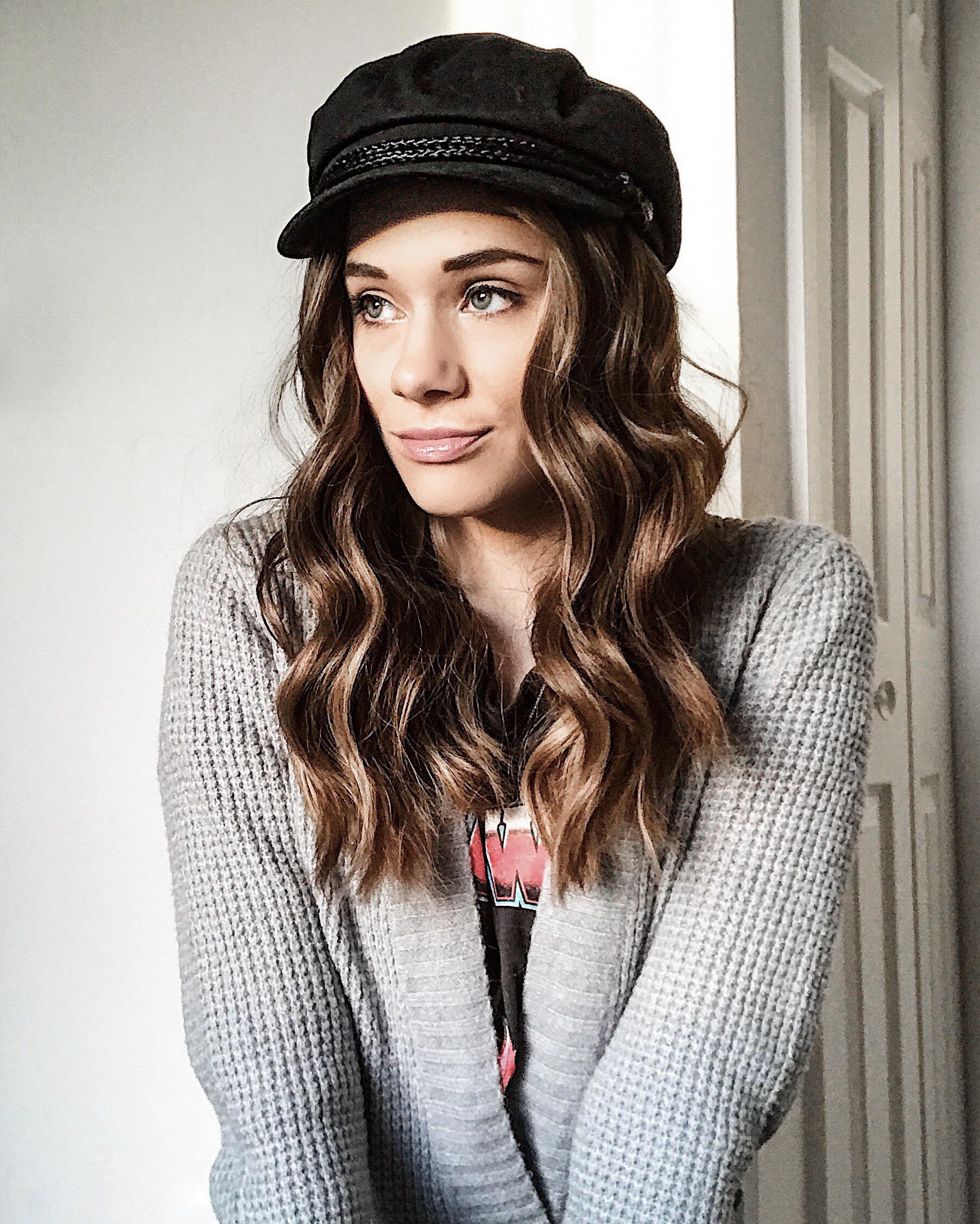 Welcome back to the blog everyone! I'm talking fashion today by sharing how to style a fiddler cap, which happens to be one of my absolute favorite trends right now — that's right guys, I finally got my hands on one! If you're loving the look but not sure what to wear with it, keep reading for pieces that accentuate the cap (+ links to shop different styles!) while looking effortlessly put together and fashion forward.
I've mentioned this before, but I was so unsure of this trend when I first saw it. It gave me major old school Mary Kate & Ashley vibes, which I loved back then, but was surprised to see make a comeback. After seeing the hat styled in a few really cute ways, I was sucked in and I'm now so in love with them! I'm a big fan of any accessory that can make an average outfit that I've already worn a few times feel totally new and perfectly coordinated, and my fiddler cap definitely does that for me. Linked below are some of my favorite hats picks, including the black Brixton one I have.

I like hats to serve as an accent or statement piece, and a hat style and color that can be worn with a majority of my outfits is an A+ in my book. Are you feeling intimidated by the trend, not knowing how to possibly wear it within your current wardrobe? Don't be! Below is some fun styling inspiration if you're feeling stuck on how to pair it.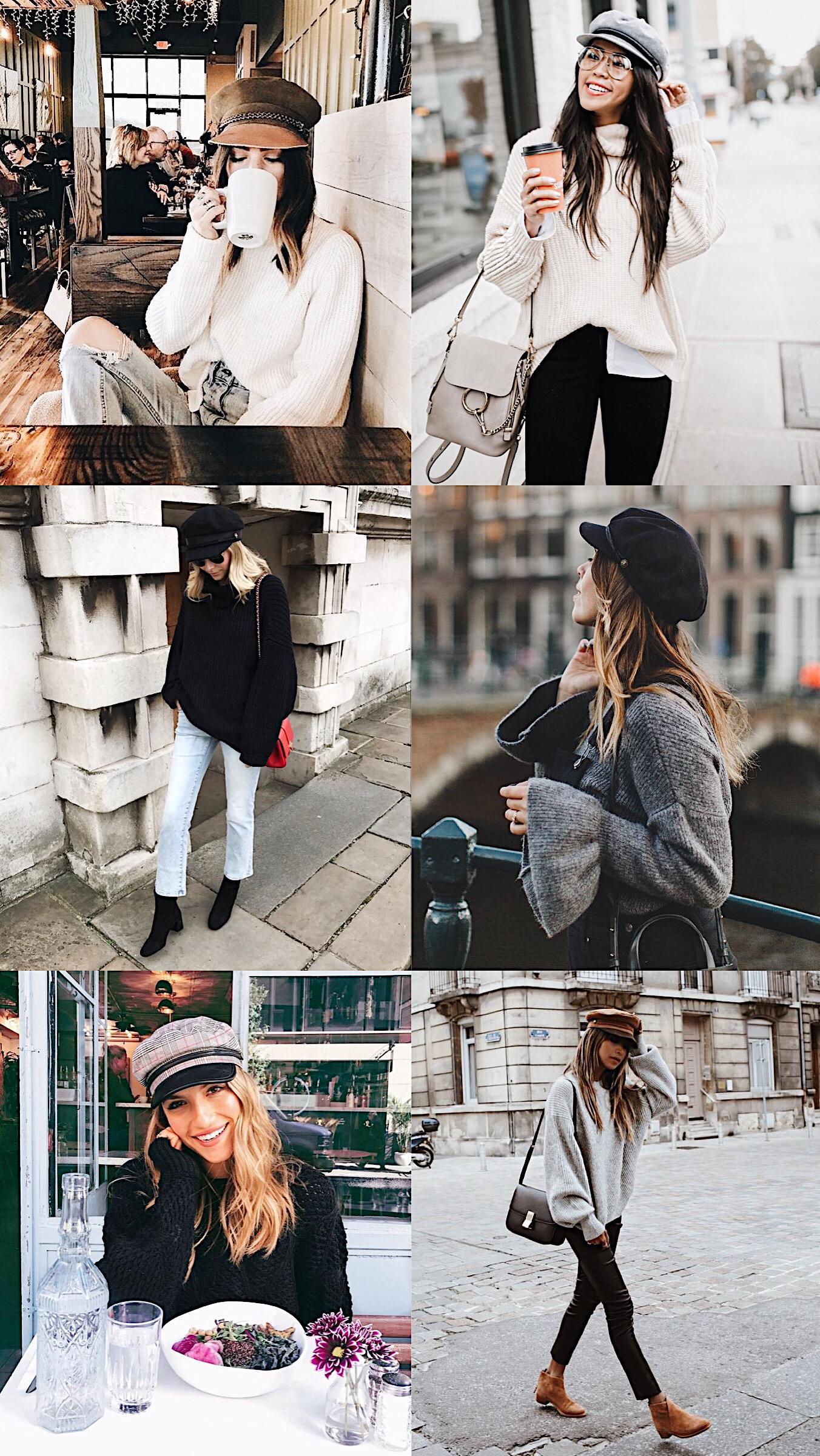 Chances are you probably have plenty of items in your closet that would compliment a fiddler cap, especially sweaters! Sweaters add a cozy vibe to the look while staying warm and covering up unwashed hair if you find yourself in that situation. 😉 Side note: You don't need to feel boxed in on how you can wear your hair when wearing a hat either — down, a braid and a low bun are just a few of the many options.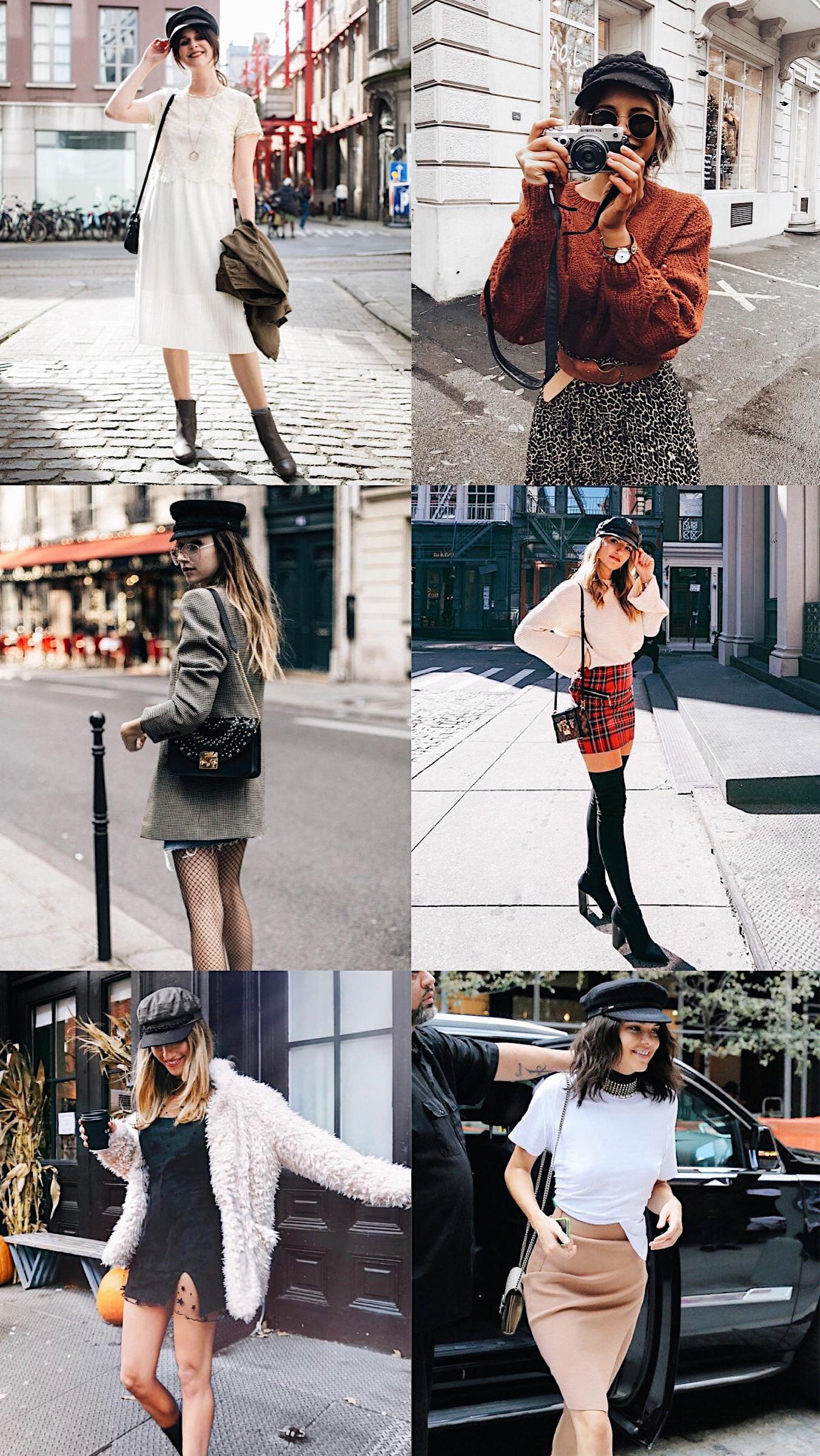 You can wear fiddler caps with dressier pieces too! Incorporate a hat into your work-day wardrobe (if your dress code allows it) with a pencil skirt, blazer, a nice belt and statement jewelry. Have I mentioned these hats are super comfortable too? I hate wearing anything that squeezes my head and makes me feel way too hot throughout the day, but this style doesn't do that! The hats come in different sizes, and for reference, I purchased a medium.

__________
Which look is your favorite? Check out my other fashion posts, and follow me on Pinterest and Instagram for more daily style inspiration. Thanks so much for swinging by the blog today — check back for a new post and video on Monday & have a great weekend!