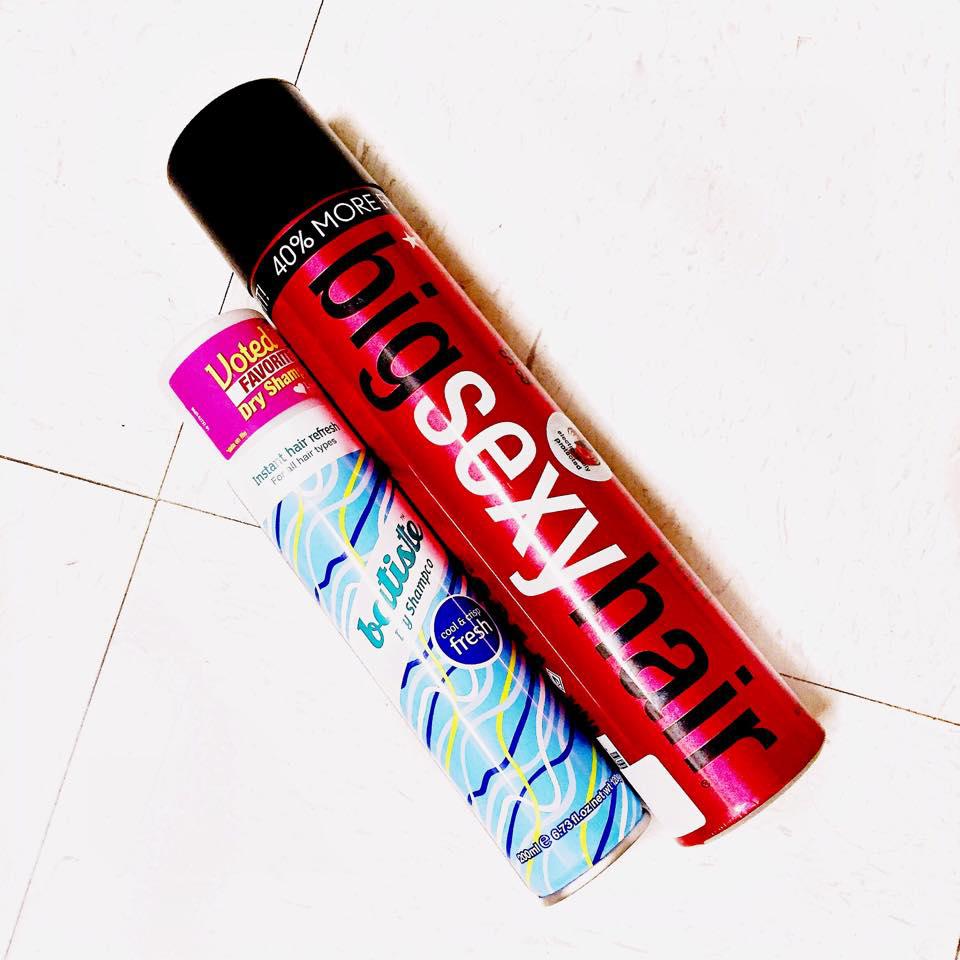 I'm a huge fan of voluminous waves and the Victoria Secret model-esque hair look. If I have one goal for how I want my hair to look every morning, it's bouncy. I'm going to be sharing with you a few simple tips for adding volume to your hair that have worked wonders for me!

Most importantly, use the right hairspray in the right areas. My favorite volumizing hairspray is Big Sexy Hair Spray & Play. After styling your hair, flip your head upside down and spray at the roots throughout. Give it a few moments to dry and then flip your head back up and tousle it a bit. This is the quickest way to see instant volume. One of my huge pet peeves is when girls curl their hair and then leave it flat in place, looking too spirally and stuck to your scalp… shake it out! Running your fingers through your hair and separating the curls makes it look much more natural.
Next, try temporarily pinning up your hair after styling it. Once the style is complete, twist your hair into a very loose messy bun on the top of your head and secure it gently with bobby pins. Leave it up for at least 10-20 minutes while you finish getting ready (doing your makeup, picking out your outfit, eating breakfast, etc.) — the longer you leave it up, the better the outcome! Take out the bobby pins and you'll see an instant result. It's crazy how well this works!
Try using dry shampoo at your roots, even if your hair isn't the dirtiest. This is an instant root lifter and really helps extract any extra oil or moisture that is chilling at the base of your hair and weighing it down. Split your hair into multiple sections and spray it onto your scalp. Massage the product into your roots to activate it. It typically comes out white, so be sure to blend it in with your hair. My favorite dry shampoo is Batiste, which I've been using for a few years. What I love about Batiste is that, unlike many brands I've seen, they also have brown tinted shampoo — which works great for brunettes like me!
Try out these tips and let me know how they work for you!