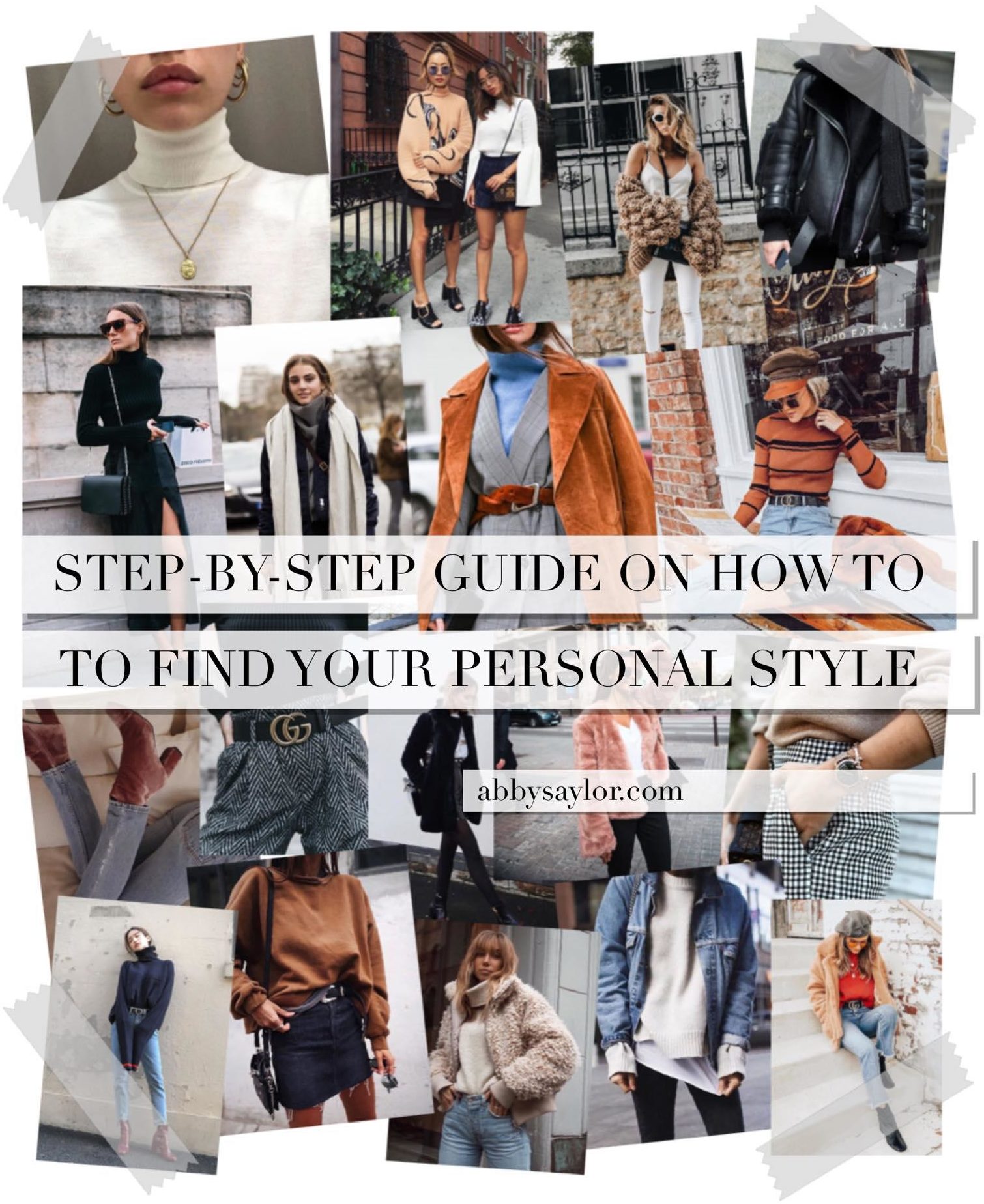 Do you ever feel lost on what's "you" and what you can "pull off" when out shopping or putting outfits together? Today's post is a step-by-step guide on how to find your personal style based on your coloring, skin tone and personality. I'm walking you through how to curate your own style board, pinpoint your colors and textures of choice, find your style icon and create a personalized shopping guide for self-styling made simple.
CURATE A STYLE BOARD
Head to Pinterest or gather physical materials to make a style board.
This may sound like a no-brainer, but seeing everything that appeals to you in one screen really gives you a better idea of your personal style (click to peep my fashion Pinterest board). Be choosey and only select images in which you love everything in the photo, from the shoes all the way up to the jacket. Keep colors, textures and fabric types in mind, along with outfits for all occasions. I suggest incorporating jeans, tees, sweaters and dresses/skirts too maintain variety. To help you find look that fit styles your interested in, use keywords like minimal, bohemian, classic, edgy, trendy, girly, etc. It also helps to follow people who's style you love for daily inspiration too!
Narrow down descriptive keywords for your style.
Based on your Pinterest searches and how you describe your style genre, define your personal style with 3-5 keywords. I'd say mine are chic, effortless and high-fashion inspired, incorporating trendy styles with subtle pops of texture and patterns. Defining your style will help you find pieces that best represent you.
PINPOINT YOUR COLORS + TEXTURES OF CHOICE
Now that you've found what colors you gravitate to in clothing, I find that it's easier to determine what colors don't look good on you rather than the ones that do because the "don't" list should be much shorter. I'm all about wearing whatever your heart desires and not limiting yourself when it comes to fashion, but determining what colors to possibly stray away from (especially when selecting outfits for big, important events) can be extremely helpful. This will likely come to the surface when you put together your Pinterest board, but be sure to keep this is mind when browsing from new clothing pieces as well. I suggest keeping seasonal colors in mind as well! You can read a more in-depth color breakdown based on your coloring here, but check out how I break mine down below.
Colors I gravitate to:
Cream
Blush, mauve, rose
Black
Taupe + all other shades of brown
Grey
Rust
Navy
Army green
Pops of pastel
Rich jewel tones
Colors I stay away from:
All shades of yellow except mustard — standard yellow is a big no-no for me. Due to my fair, pink undertone coloring, it somewhat blends in with my skin, which obviously is not ideal. It's a fun color for me to wear in smaller accessories, but definitely not in tops or bottoms. However, I can do mustard yellow. It's all about finding what shades work for you!
Bright pinks, oranges and greens — brights wash me out!
My go-to textures:
Knits
Suede
Denim
Cotton
Chenille
Leather
FIND YOUR STYLE ICON

Is there someone who's style you admire? If you're wandering what looks good on your skin tone and overall coloring, I think it's really helpful to find someone in the media (blogger, celebrity, character from a movie/TV show, etc.) who may look similar to you: specifically hair color, eye color and skin tone. This helps you to see what haircuts, silhouettes and colors may look most flattering on you objectively on another person — I'm all about the outside perspective! The person I've been told I look like most is Lily Collins, so I've recently followed her on Instagram so I can reference her now and then, more specifically for hair, makeup and clothing color ideas!
CREATE A PERSONALIZED SHOPPING GUIDE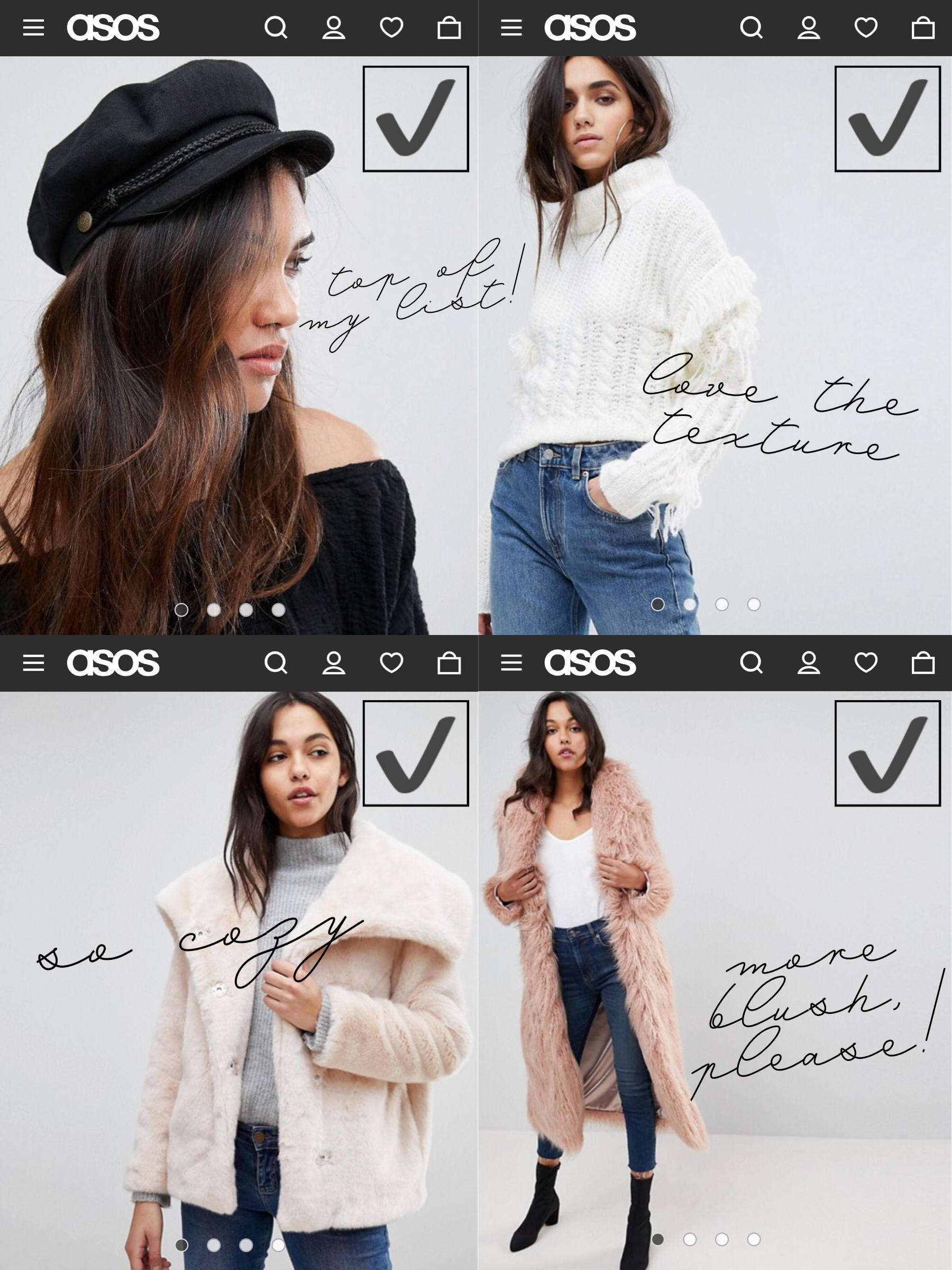 Start scouring your favorite stores and online shops to collect items into a guide. These are items you feel now fit into your personal style based on each of these activities, and when I say "collect" I don't necessarily mean go out and buy ASAP — this task is to prepare you for future wardrobe purchases. I suggest capturing clothing items that appeal to you most that you'd like to buy or find dupes for and put them together in a format that's easy for you to digest, refer back to and shop from (digital image folder, collage, etc.). This will serve as a shopping guide for you and will make referencing your personal style super simple and direct from now on. I suggest updating it for every season if necessary.
__________
Has this helped you pinpoint your personal style? I hope so! I've found each of these activities to be very beneficial for me when styling around my skin tone, haircut and overall coloring.
If you have any questions, feel free to leave a comment below or send me an email! Have fun curating your personal style and remember that you don't have to put yourself in a box. Fashion should be fun and there are no rules! Thanks so much for reading and have an amazing weekend — a new blog post and YouTube video will be up on Monday! 🙂