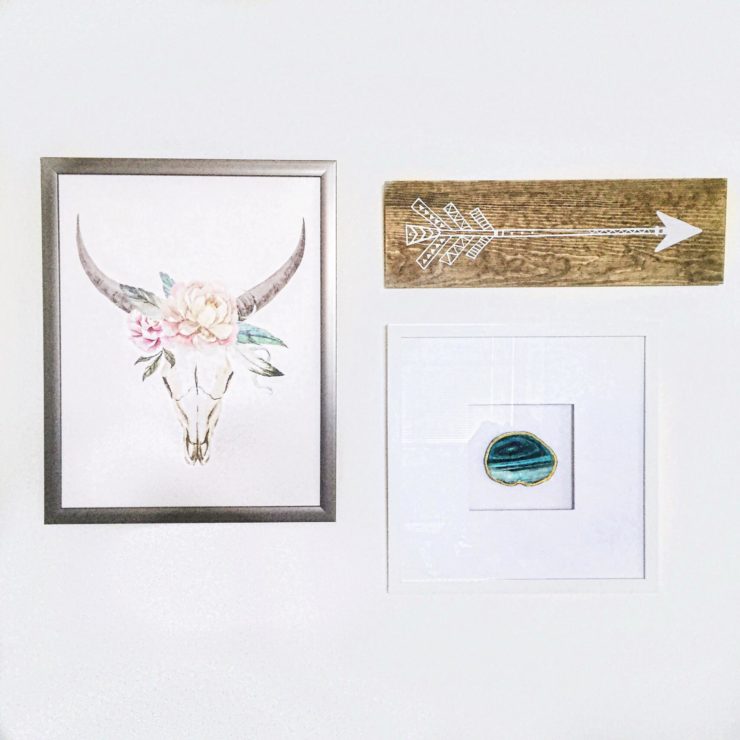 Gallery walls are the perfect way to add your own personality to any room, while also setting the theme or color scheme of your space. Wall art often ranges from pricey to even pricey-er, so today I'm sharing with you some inexpensive ways to create a chic gallery wall on a budget!
My pieces from Hobby Lobby above include a boho floral bull head (I've wanted one like this 

FOREVER

), a gold-rimmed blue agate stone in a shadowbox-like frame, and a wooden piece with a painted arrow. It pulls my boho theme together perfectly and I'm in love with it — BIG shoutout to my fiancé Justin for helping me hang these puppies up!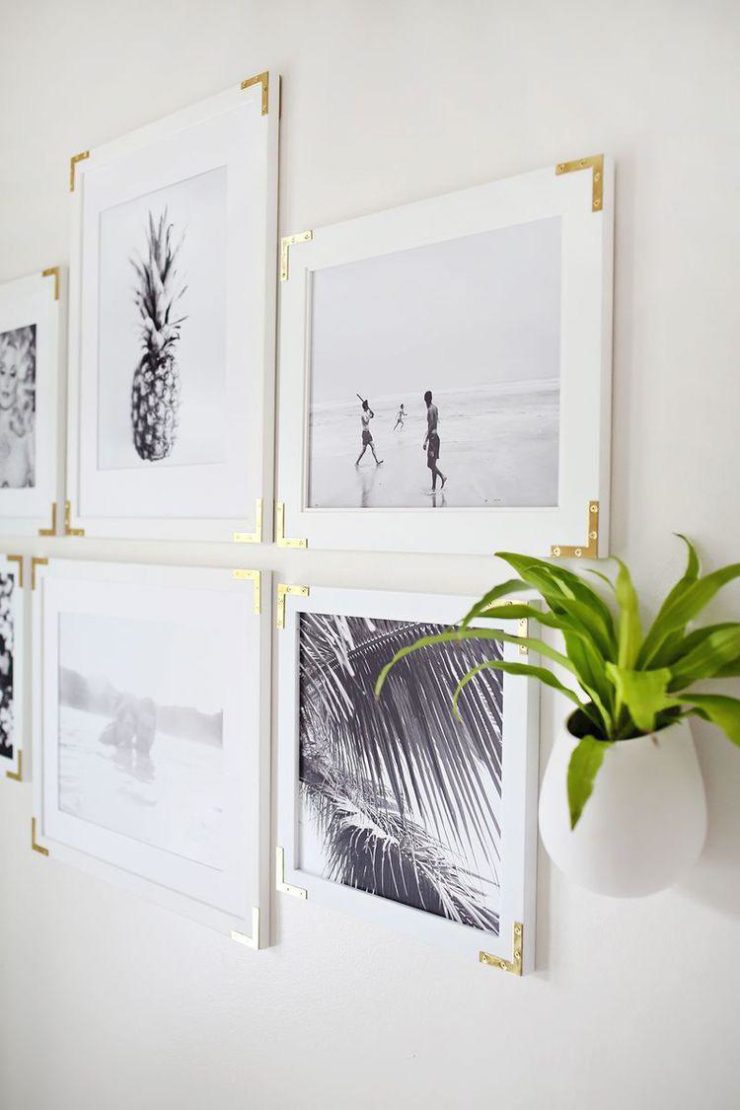 THRIFT
You can buy frames from resale shops and refurbish them with paint or sanding to achieve the look you're going for. Not only are previously owned frames cheaper, but they also serve as vintage pieces, adding a bit of unique character to your home.


SOCIETY6
I've been a little too obsessed with Society6 ever since I finally decided to take a look at it after hearing about it for the past year. There are SO MANY designs to choose from and I've spent hours scrolling though all the pages. Not only can you order printed art, but you can also order your favorite art finds in the form of comforters, towels, shower curtains, clocks, phone cases, and so much more! I haven't purchased anything yet, but it's on my to-do list! :)



SALES
If you're working with a budget (I mean, aren't we all trying to save some money?), scope out sales at stores like Hobby Lobby. That is where I got all of my wall decor - there was a 50% off sale going on and I freaked out. I got the three items pictured at the top of the post for under $30!


DIY
Finally, the best way to get unique, inexpensive wall decor is to make it yourself! Gather some basic supplies like canvas, watercolor paints, little knick-knacks, etc. to make something that is totally you. You can gather some inspiration from Pinterest and plan a fun afternoon making your own decor! With planning my wedding, I've gotten so into DIY projects lately and have had a ton of fun with it.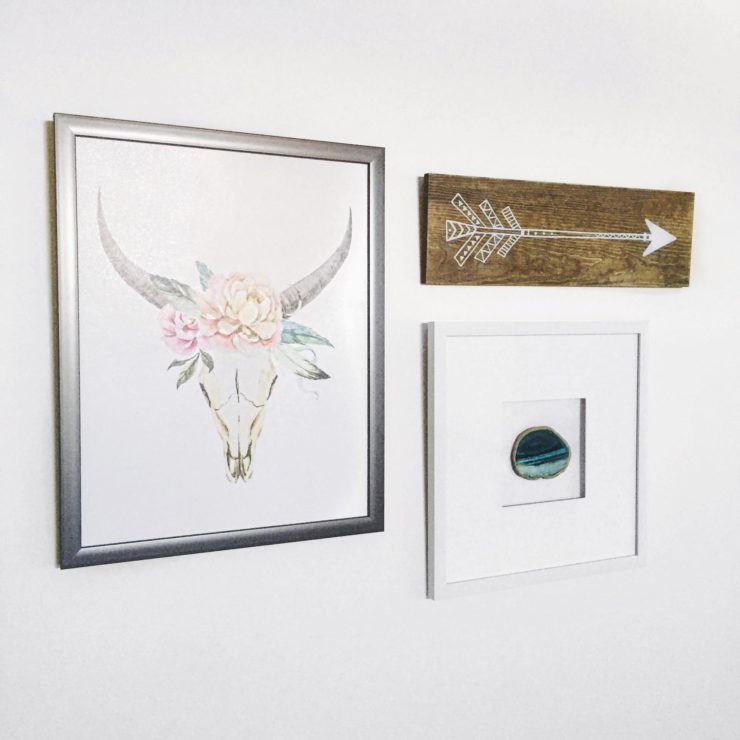 Where is your favorite place to find wall art steals?

Thanks for reading!