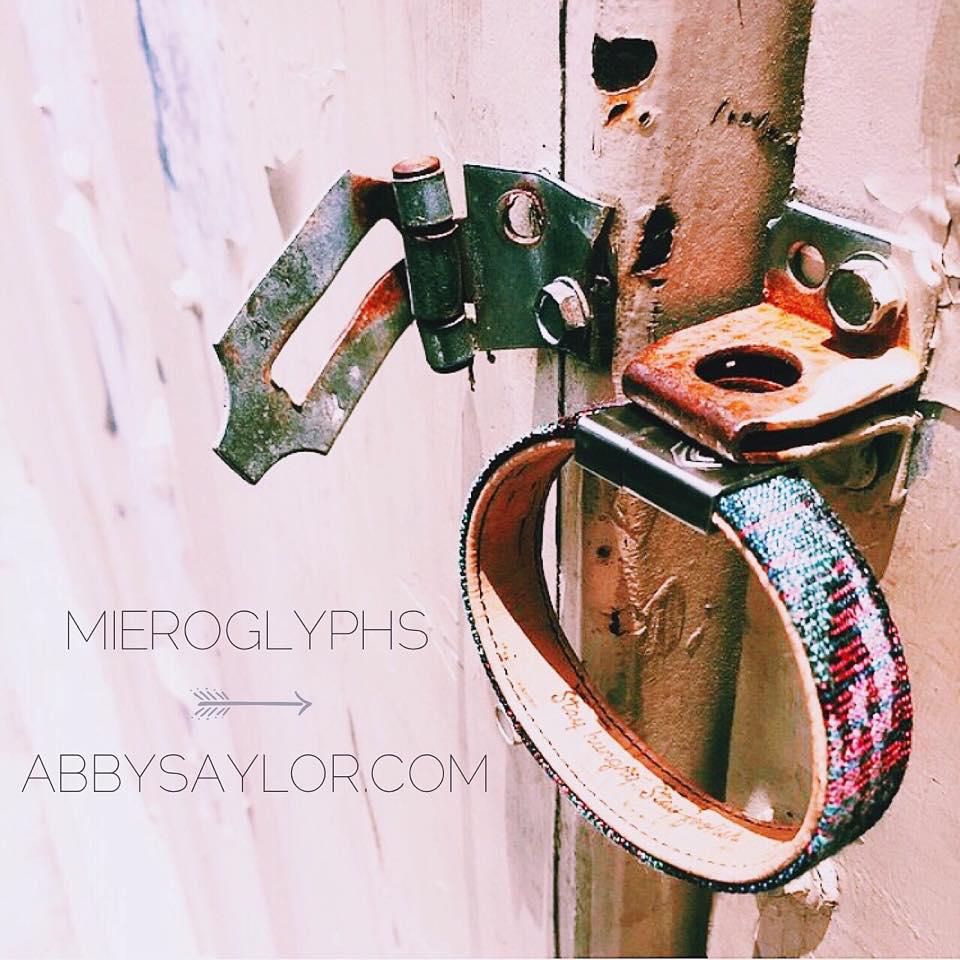 I'm excited to announce that I have partnered with Mieroglyphs and I'm now an affiliate! If you've been keeping up with me on social media and following my blog for a while now, you know that I'm a huge fan of the company and both my boyfriend and I wear their bracelets with personal inscriptions inside that we wrote for each other everyday. My friends at Mieroglyphs in Winter Park, Florida have given me a coupon code to share with you guys for FREE SHIPPING on your order! Enter the code abbysaylorblog at checkout to receive the discount.

Here's some additional information on the company and their products:
"Every Miero is hand-crafted in house. Fabrics are representative of various collections and every style is supported by natural fiber cork backing and a stainless steel magnetic clasp. Each style can contain a custom message on the inside that holds personal meaning. Mieros are meant to serve as a daily reminder for the wearer to stay focused and motivated by the internal inscription. As our tagline says: 'it's what's inside that counts.'
What is Miero?
Miero is short for Mieroglyphs. A word we created while studying the Ancient Egyptian's formal writing system Hieroglyphs. Since our products stand for ones personal well being we decided to call them Mieroglyphs. Your very own personal hieroglyphs. 
What does our logo mean?
Our logo actually has two meanings. It's spiral shape represents the galaxy and stars which were used for guidance in the ancient times. And the second symbolism is that it represents your third eye known to provide perception beyond ordinary sight and a gateway leading to higher consciousness."

Cool, right?! Head on over to the Mieroglyphs website, choose from the current 18+ Miero bracelet designs, add your own personal inscription for no additional charge, enter my coupon code, and enjoy your customized one-of-a-kind product!

Thanks for reading and I hope you love your Miero as much as I do!