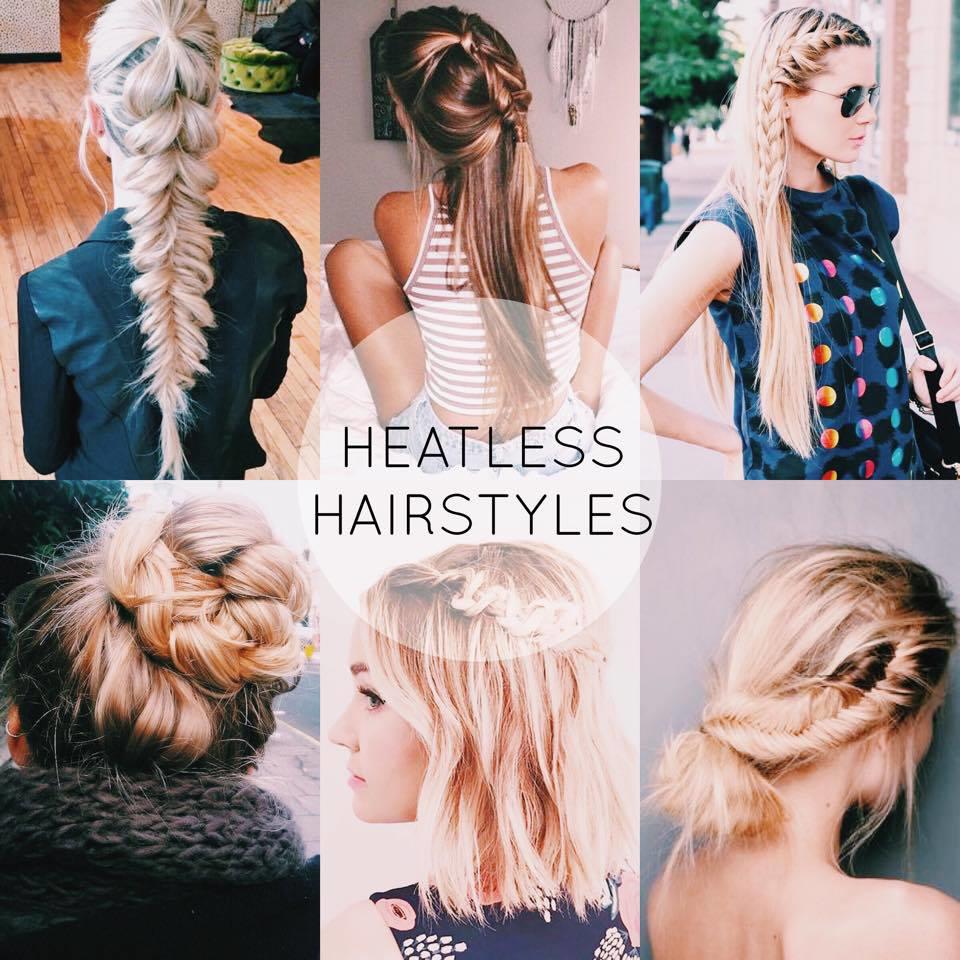 It's really easy to get stuck in a routine of wearing your hair one or two different ways each week and never mixing it up. I often find myself feeling rushed to get ready in the morning and my hairstyle is the least of my concerns, causing me to resort to doing the same style day after day.

Recently I've been mixing up my style and trying out new ideas I've gathered from Pinterest and Instagram. Today I wanted to share some of my favorite styles I've come across, some of which I've already tried, while others I'm dying to test out!
If you are lost on where to begin, search for hair tutorials on YouTube and build your skills. Often times you can find exact how-to videos for any given photo you come across that you're wanting to recreate. Master your technique for several types of braids, and this will help you to do almost any style: regular, french, dutch, fishtail, pull-through, etc.
I love these braided styles not only because they keep my hair out of my face, but they also require zero heat, allowing me to give my hair a well deserved break!
As for products, use a texture spray to help your hair stick together & apply dry shampoo to give your hair a lift at the roots for natural looking volume. Bobby pins and clear or black elastics (clear if you have light hair, black if you have dark hair) are also a must to secure your style!
Here are some how-to videos from some of my favorite bloggers:
Amber Fillerup — Sideways Dutch Braid Into a Ponytail, Halo Braid, Front Row Braid
Aspyn Ovard — How to Have Instagram Worthy Hair + Cute Braid Ideas, 5 Easy Hairstyles
Which style is your favorite? How have you been mixing up your hair routine lately? Leave me a comment and let me know!