Now that you've completed the pre-graduation prep, one of the most exciting parts about graduating is throwing yourself a well-earned and long-awaited (4+ years) celebration! Graduating college is a big deal and you deserve to pat yourself on the back and celebrate your achievements with your friends and family. If you're anything like me, it may seem intimidating at first to plan a party, especially if you haven't done it in several years (or ever). Here are some tips and inspiration for planning the perfect grad party. These ideas can be used for others parties you may have coming up as well!

First, determine approximately how many people you're going to invite. This is going to help you decide what kind of party you're going to have, where the venue should be, and what budget you're aiming for.
You may choose to have a simple dinner party at a restaurant, or you may decide to throw a party-like celebration at your parent's house or a special venue. If you are choosing the restaurant route, scope out the party sections of each of your options. Choose one that best fits your desired party's size, budget, and overall look. If a party-like scene sounds like your thing, you'll need to choose a theme. Whether it's minimal and classic or fun and girly, choose something that expresses you!
Here is some Abby-esque inspiration for the perfect grad party:
TABLES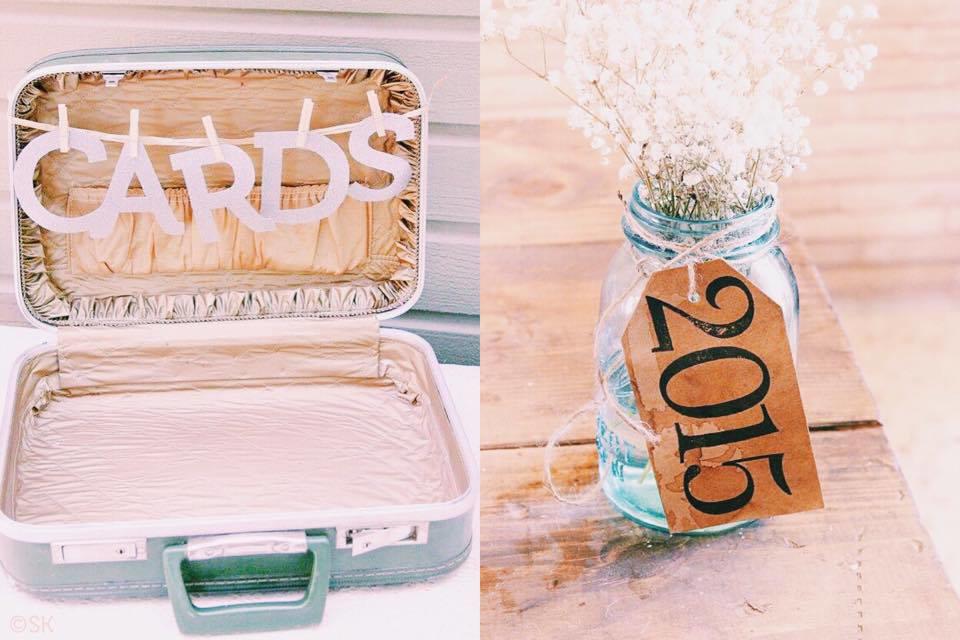 Add cute accents to your tables like this creative "cards" suitcase or this simple flower jar. The suitcase signifies new beginnings and new places, while serving as a great container for your cards. The flower jar with a tag stating your graduation year and simple flowers that fit your theme, such as baby's breath, adds the perfect touch to your tables. You can pick up a vintage suitcase from a consignment store and everything else you would need for these two DIYs at your local craft store.
FOOD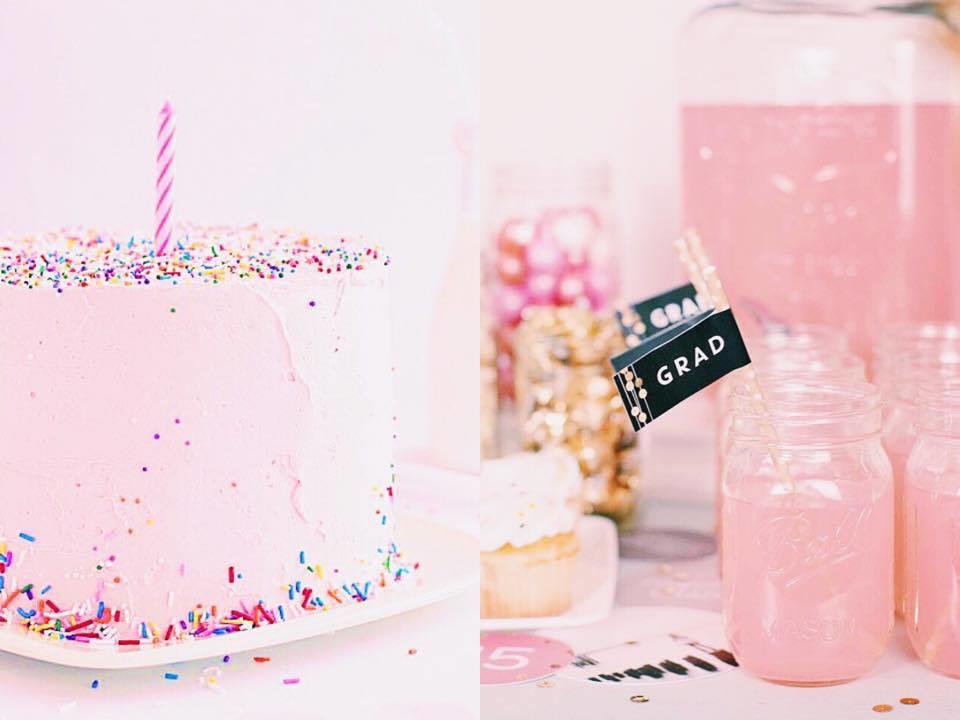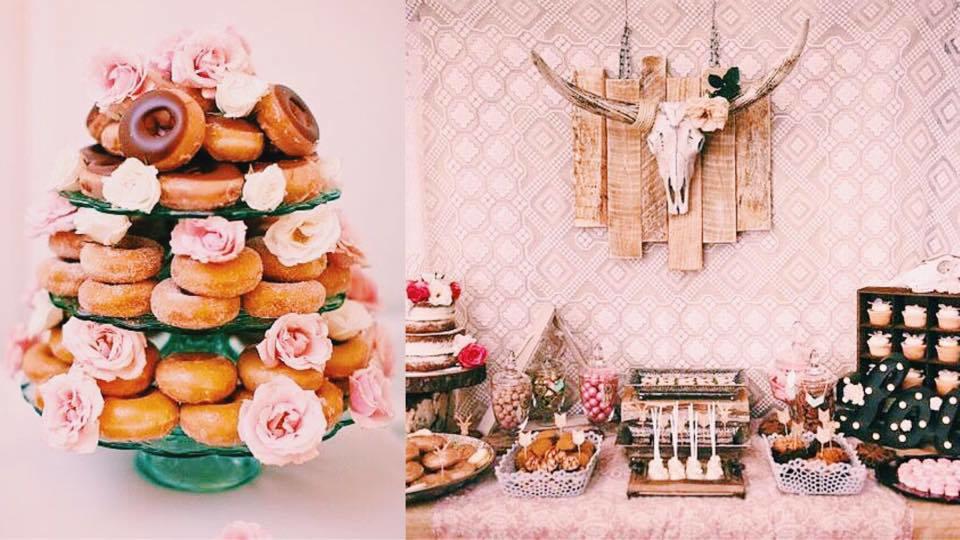 Personally, I think I would choose to keep the food cute, fun, and tasty! A simple sprinkled cake and these adorable drinks would not only be delicious, but they would also serve as decorative touches. All you would need for these drinks would be mason jars, pink lemonade, decorative straws, and "grad" tabs to attach to them! If you don't want to go with a pink theme, choose a different drink that fits your color scheme such as limeade, fruit punch, or a yummy orange sherbet mix, just to name a few! If you want to go in an even more unique route, use a cupcake tower to create your very own donut tower and decorate it with flowers. Your food table can be accented with various baskets and wooden plates for a boho vibe.
DECOR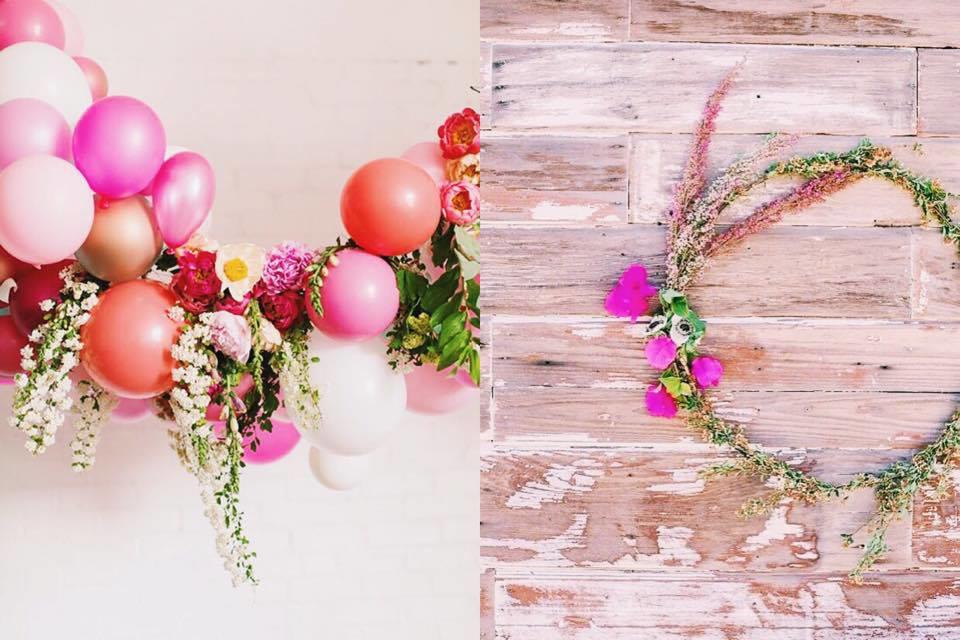 Use simple elements like balloons and flowers to decorate your space. Both are inexpensive and can be combined in endless ways to spice up your venue and add a cute touch! Balloons and flowers can be tied together with twine and wire and secured in a design of your choosing.
Here are some additional links to other party ideas I really love:
Boho Party Ideas
Sparkling Senior Graduation Party
I'm not sure what type of party I'll choose to have yet, but luckily I have several months to figure it out —and I'll be sure to keep you all updated! How are you going to celebrate your college graduation? Leave me a comment and let me know!
Thanks for reading — be sure to subscribe to my email list to stay up-to-date on my posts!