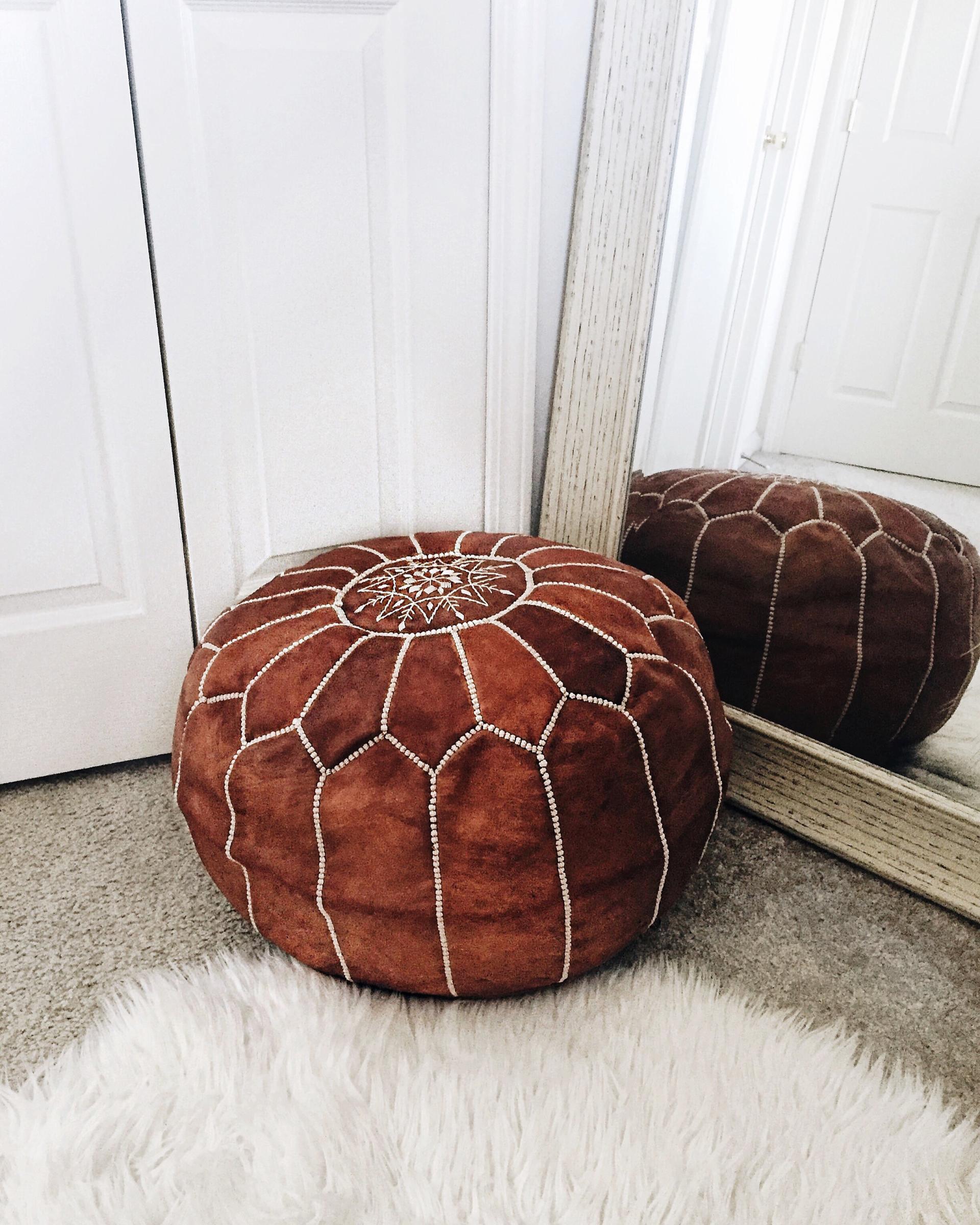 Hey friends — HAPPY FRIDAY! The week has been a quick and fairly stress-free one, which I'm very thankful for. Today I'm coming at you with another Friday Favorites post stuffed with everything I've been loving for the past week, my recommendations and simply chatting with you all. Let's get into it. 

Don't Blame Me.
A podcast?! What?! I know podcasts are all the rage right now, but it's something I had yet to dabble in until this week since my Twilight podcast listening days back in 2007 (we don't need to talk about it). When I decided to listen to a podcast, I naturally chose this self-help one titled "Don't Blame Me" because I'm familiar with Meghan and have been a subscriber of her YouTube channel since high school. She asks listeners to call in and leave her anonymous voicemails on things they need advice on, then she responds to them in the podcast. I download the episodes on WiFi and then listen to them on my lunch break, which is a nice alternative to having my eyes glued to my phone — instead I can sit back, relax and simply listen. It's thought-provoking, funny and entertaining. What are your favorite podcasts? I'd love some recommendations!
The best denim shorts.
These Urban Outfitters shorts are so comfy! I wait all year for denim shorts season because there's nothing better than throwing on a pair with a t-shirt on hot summer days — and who doesn't love a good high-waisted short?! You can style so many cute outfits around them too, and I've been especially into the raw-cut edges. I linked some similar pairs below.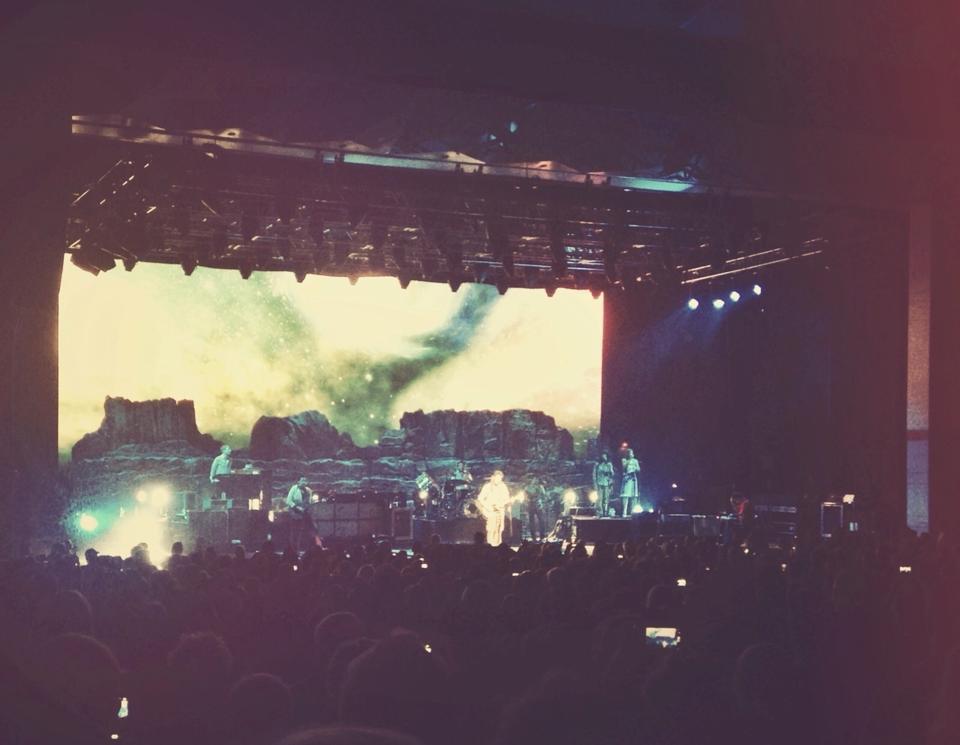 John Mayer.
My friend Carrie and I (check out her blog + store, though I'm sure you have already!) purchased tickets to John Mayer's tour in September and I'm so excited! I saw John Mayer on his Born and Raised tour a few years ago (the photo above is from 2013), and it was so surreal. I'm not sure I blinked during the entire concert. He's unbelievably good live, though I had no doubts that he would be! I've been listening to him religiously since I was about six or seven in every car ride with my mom going back and forth from ballet class growing up (shoutout to his Room For Square album — I think my mom and I had it memorized). I'm looking forward to it!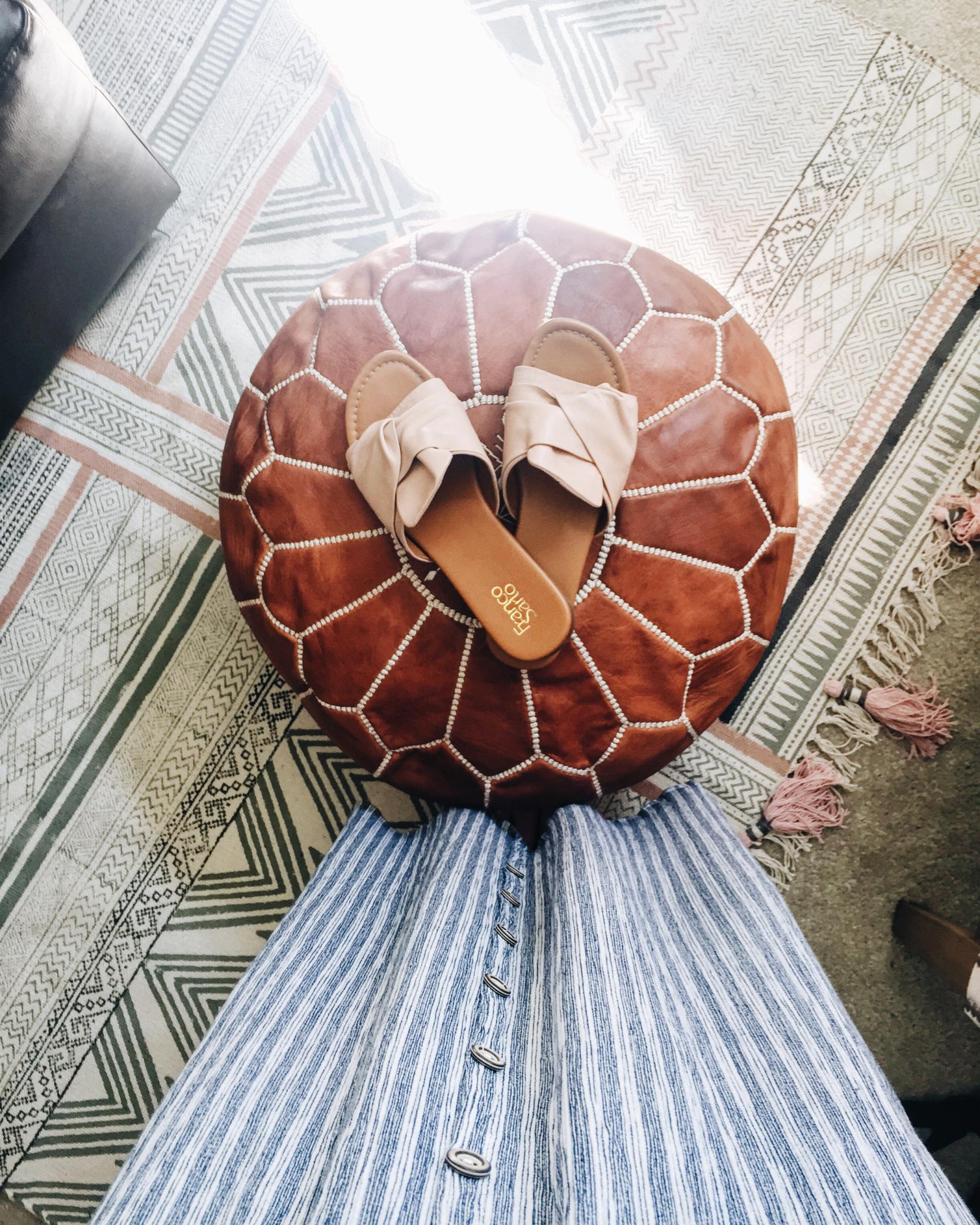 Moroccan pouf. 
Justin and I received this Moroccan pouf as a wedding gift (thanks Kassie!) and I'm so obsessed with it! I've been wanting one of these for so long and I must say that it truly does serve as such cool decor piece. We have it in our living room as a foot rest for our pink suede chair and it looks so cute! What's so cool about this one in particular is that it's eco-friendly, meaning you can stuff it with materials you already have at home like old towels, unused pillows, you name it! I love the whole concept.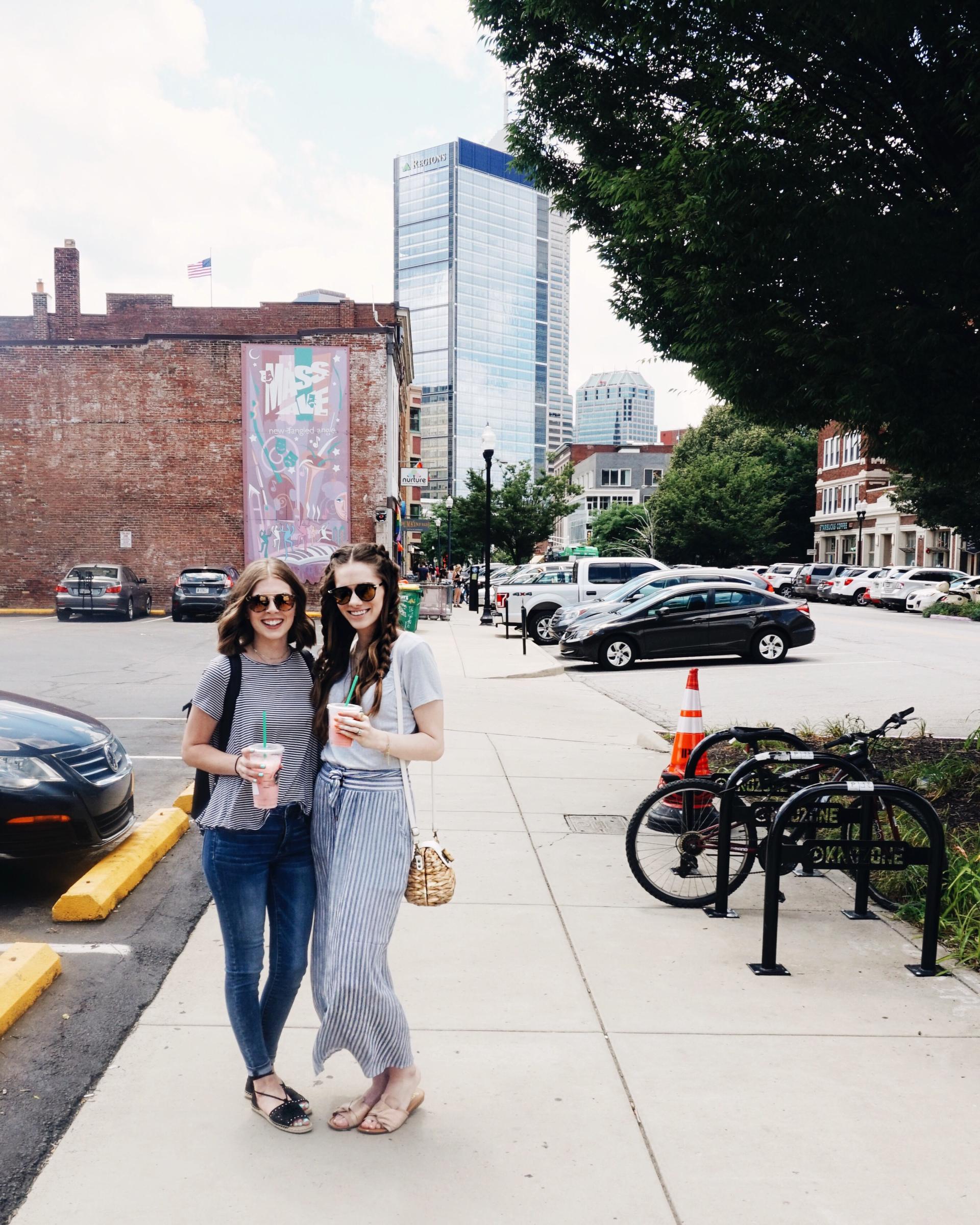 Dates.
Now that Justin and I are married, we're making a point to consistently go on dates with just the two of us, as well as with other couples! I think it's important to prioritize "dating" each other still, even when you're married. Simply grabbing lunch or spending one-on-one time together outside our normal routine simply talking or doing something fun together without distractions is something I appreciate so much. This shot is from when we grabbed Bru Burger Bar downtown with Carrie and her husband Gary last weekend!
__________
Let me know what your weekend plans are and what you've been loving lately, especially podcasts. Thank you for reading and see you in my next post!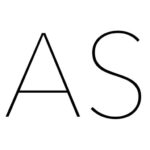 SaveSave
SaveSave
SaveSaveSaveSave
SaveSave
SaveSave
SaveSave
SaveSave
SaveSaveSaveSaveSaveSave
SaveSave
SaveSave
SaveSave
SaveSave
SaveSave
SaveSave