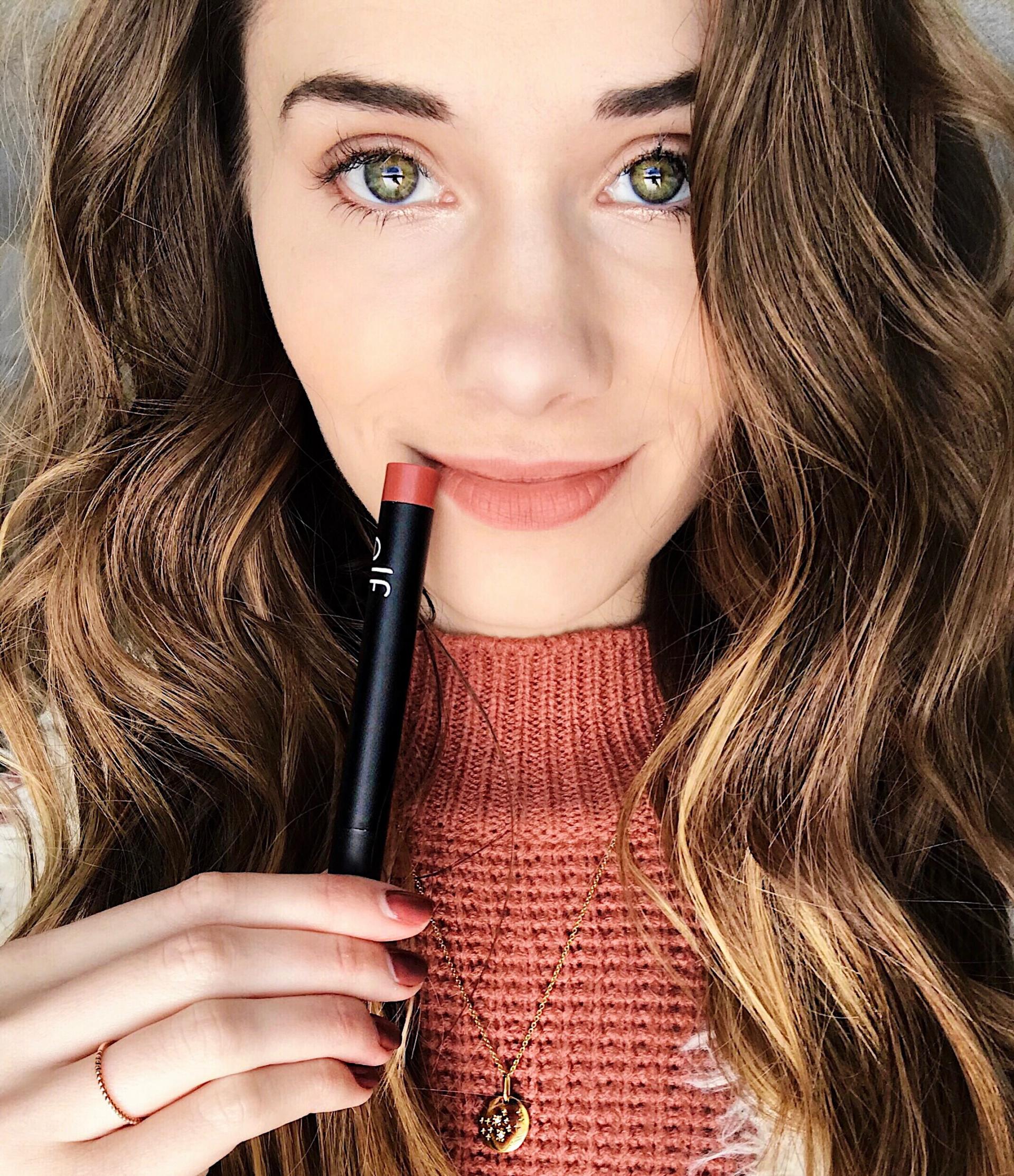 Happy first Friday of the year! I'm back with another Friday Favorites post sharing what I've been loving lately and some recommendations for you guys to check out. Today's faves include my new holy grail lip product, TV shows/documentaries I've been loving and more!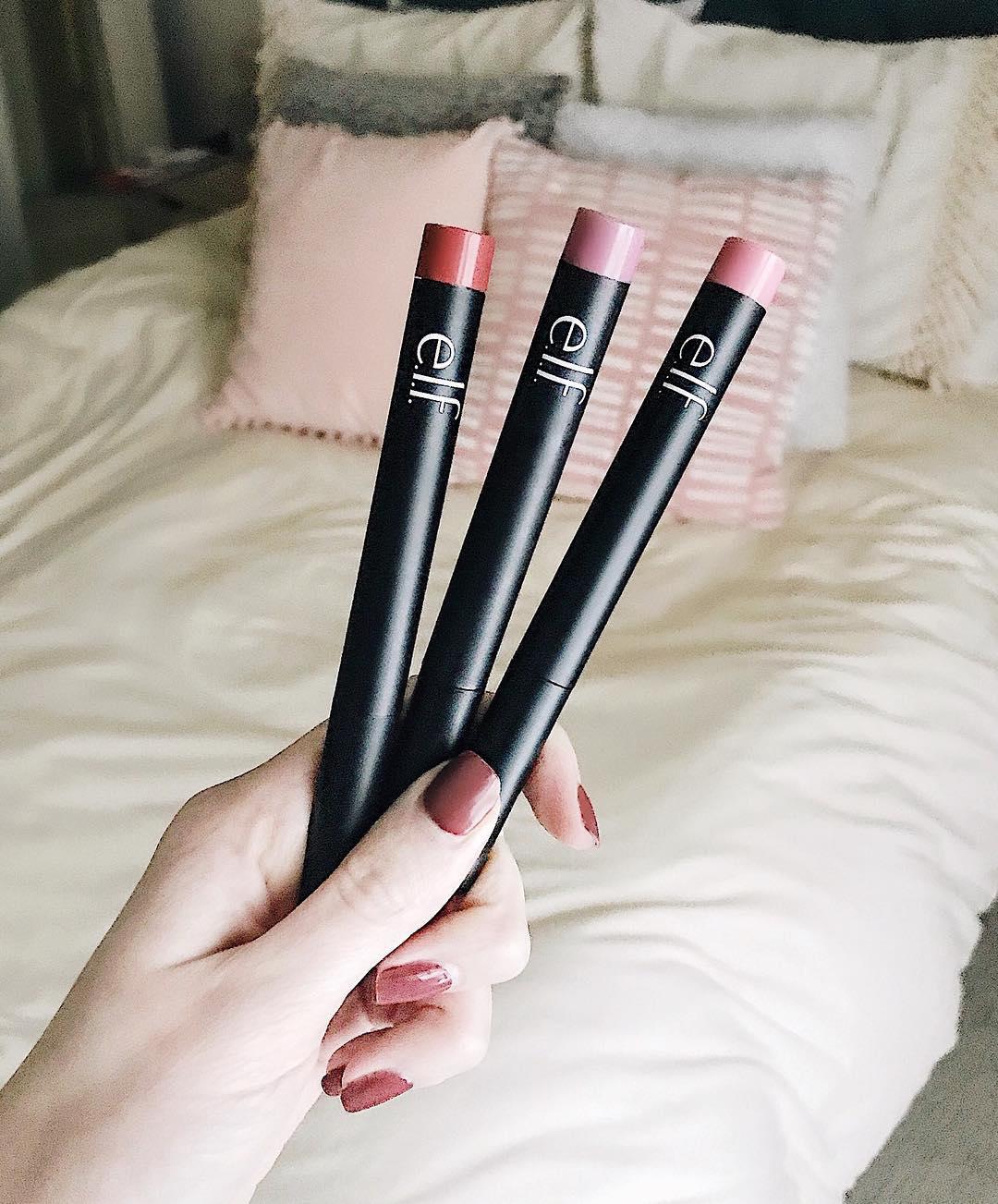 E.L.F. Matte Lip Color
Guys, these are life changing! I saw Kathleen mention these on her Instagram Story, and since they're only $2, I decided to give them a try. I picked up Praline, Tea Rose and Natural and I'm OBSESSED! They're so great that I can't even believe they're as inexpensive as they are! I bought mine from Target and CVS, but you can also get them discounted at TJ Maxx or order them online. Ulta and Walgreens probably has them too, along with anywhere else that carries ELF products. Praline is a rusted reddish color you may have seen me wear in a couple recent Instagram posts (great for fall and winter!), Natural is the perfect everyday lip and Tea Rose is a dustier pink version of it. Seriously you guys, you've got to get your hands on these! Go, go, go!

True Crime Shows 
I'm sure you already know I'm addicted to this stuff. I love watching a good crime show while I get work done, when getting ready for the day or winding down before bed, and I'm always happy to share my favorite ones on here for those of you that are obsessed too. I've linked some of my recent favorites below! Side note: Are any of you also really excited for the Tonya Harding special that's coming out next week?! I hope it gets posted online quickly so I can watch it!
Riverdale
Justin and I were in need of a new show to watch, so we started Riverdale (click the link to watch Season 1 on Netflix) last month and we're HOOKED! If you've been keeping up with my Instagram Stories, you're already well aware of how into it I am. We quickly got caught up and I'm so bummed that we have to wait a couple weeks before the next new episode comes out. For those of you that watch, who do you think the Black Hood is? Do you think it's the person they revealed in the last episode? We're beyond convinced it's someone else and don't think there's the slightest chance it's who they said it was. We're thinking it's Betty's older brother that her parents gave up for adoption in high school. I'd love to hear your theories! Also, who's your favorite character? Betty is my favorite and I must say I like Cheryl too just because her intensity cracks me up! You can watch Season 2 online for free here and here.
Instagrammer: Brian Friedman
Choreographer Brian Friedman has been a favorite of mine for a while, but I haven't shared it yet and felt that I should! He's danced with big artists like Britney Spears and his videos frequently feature Maddie Ziegler from Dance Moms (I mean, who doesn't love her?!), and tons of other absolutely amazing dancers ranging from as young as 11 or 12 and up. I'm always so amazed by how crazy talented they are! He always choreographs dances to recently released songs and they're always so fun to watch. Definitely check him out if you're into dance videos!
Philosophy Snow Angel Shampoo, Body Gel & Bubble Bath
I received a small bottle of this last Christmas from Justin's family and loved it, and I was surprised with a HUGE bottle of it for Christmas this year from his family again! It's such a great scent that I think everyone would like and it's the prettiest blue color — so if you're in the market for a new one, give this one a try! TJ Maxx usually carries a bunch of Philiopsohy products, so check there or order it online. You can also pick up the scent in lotion for too to combat that dry winter skin we're probably all facing right now.

Thanks so much for stopping by! You can read my previous Friday Favorites posts here and if you try out any of these products or watch any of the shows I mentioned, shoot me a message and let me know your thoughts. Have a great weekend! 🙂