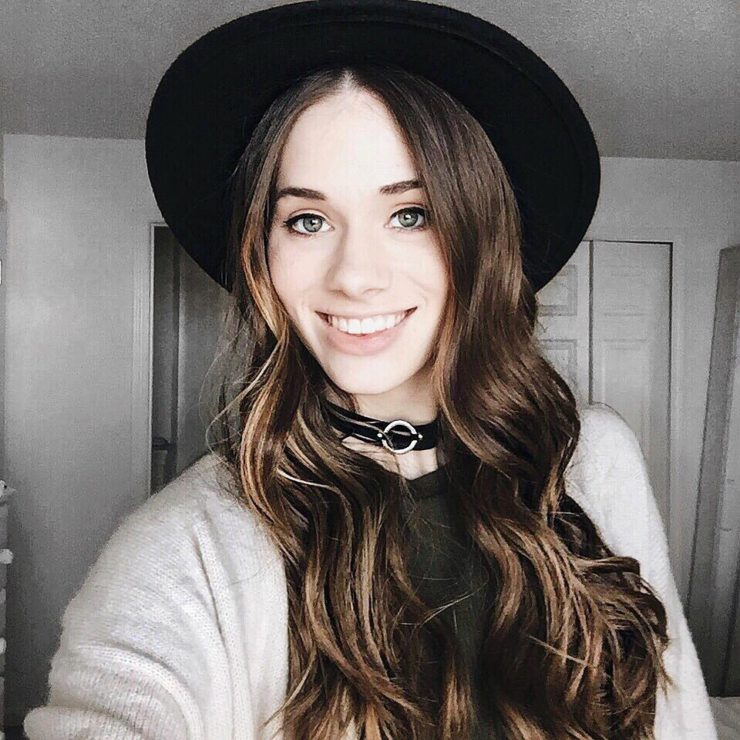 As October comes to a close, I've realized it's been months since I've done a life update of what I've been up to — So here's a wrap-up of what's new, how I'm feeling, and what's to come!
As you can definitely guess, I've been busy wedding planning! Things have slowed down within the last month or so, but it's time that I get back at it again. Next on my list is securing a caterer, baker, makeup artist, and someone to make flower crowns. I don't know about you guys, but I've found these areas to be the most difficult so far because I don't have too big of a preference. When it came to my save the dates, dress, venue, and photographer, I either knew or had a really good idea of exactly who/what I wanted. I was able to check those things off the list very quickly, so now I feel kind of stagnant. I'll be sure to update you on who my picks are here on my blog and through my IndyBride.com collaboration.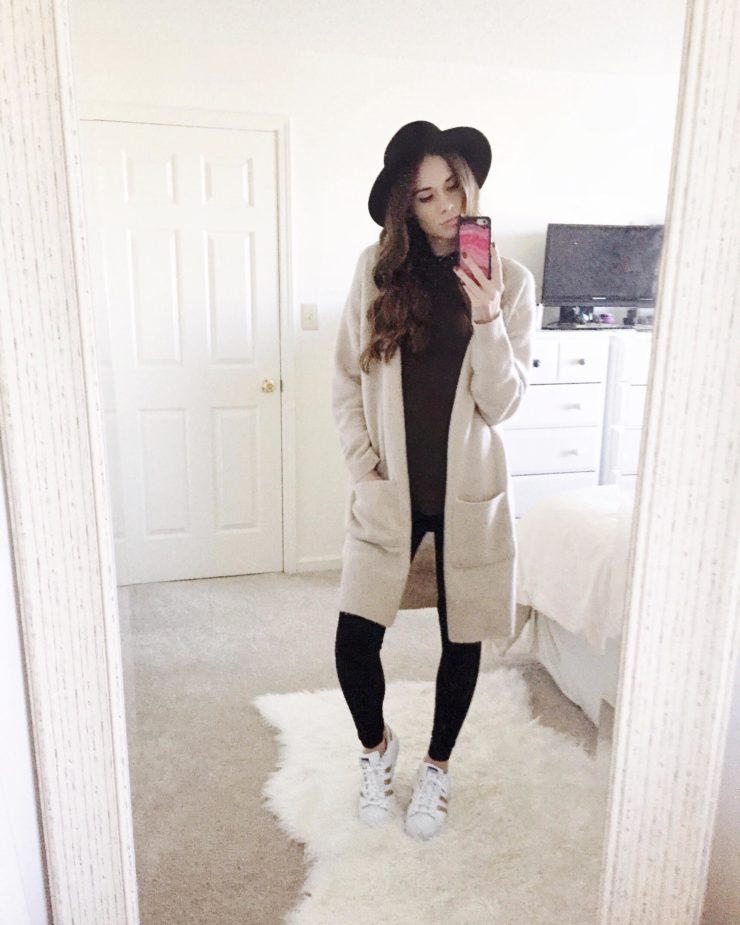 I originally wasn't too excited about fall knowing that meant winter would be right around the corner (ew), but as always, I've finally been sucked back into the fall fashion scene and I've been 

loving it

! I picked up this wide-brimmed structured hat (similar here) and oversized cream cardigan (plus the choker I'm wearing in the photos above) from Forever 21, which have quickly become some of my favorite wardrobe pieces! I love pairing Adidas with as any outfits as possible because they're so crisp and COMFY! I can't believe it took me this long to purchase a pair!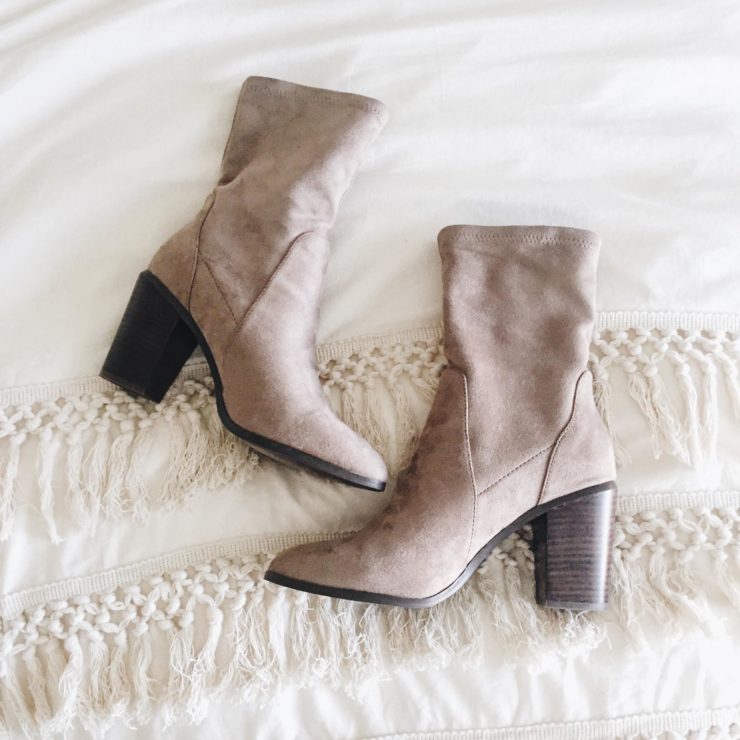 I've been loving the midi boot trend this season, so I picked these boots up from Forever 21 to try it out. I originally wanted a black pair, but they didn't have any in my size — so I got these taupe ones instead! They need to be broken in, but I like them so far. They're easy to style and I love that they can effortlessly dress up an oversized cardigan and a pair of leggings (aka my go-to fall outfit).
I've been loving how cozy the apartment is feeling as the cold weather moves in. I spiced up our decor by adding these textured, neutral-toned pillows to the couch, including this grey knit one (similar here) and this beige one with black threading. We've had our Smoked Caramel candle from Target burning 24/7 for weeks because we love it so much and it sadly burnt out a couple days ago... I'll definitely be repurchasing that one!

Another thing I've been trying to tackle lately is planning our honeymoon. I've literally 

never

 planned a trip before, so I'm feeling a little clueless as I try to research options. It's likely that we'll have someone with experience help us plan our trip so we can get a great deal. As for where we're going, we want to go out of the country because neither of us have left the U.S. before. Our goal has been to get our passports by the end of October, so needless to say we're pushing it by waiting until this weekend to go get them! Procrastinating at its finest! I can't wait to film a bit of our trip like I did for our first vacation together last spring (watch that video here) so we have visual memories to look back on for a lifetime. I would like to go somewhere tropical that's not the most typical honeymoon spot, like Mexico or the Bahamas. Although both of those locations would be absolutely BEAUTIFUL, I'd like to go somewhere a bit different! We'll see where we end up :) If you've been on a tropical vacation, please let me know where you went and what your experience was! I'd love to hear your suggestions!

What are your plans for Halloween? I've never been that into Halloween, not even as a child (I was afraid to knock on strangers' doors...). I have always loved haunted houses, so maybe we'll hit up one of those or just watch a scary movie at home with a mountain of candy!


Thankfully I'm beginning to get out of a creative rut that I've been in for the past few weeks. During these ruts I often lack inspiration and drive to get things done, make plans, or come up with new ideas, which is definitely hindering as a blogger! Small changes in my daily routine and taking some time to myself this weekend to focus on my goals has 

really

 helped! I'm feeling completely refreshed. What do you do when you find yourself in a creative rut?

The Netflix show that Justin and I are currently hooked on is Blacklist. We just started the third season and it keeps getting better and better! We must be into the FBI theme because we 

loved

 Quantico as well. Have you seen Blacklist and do you like it? What are you watching on Netflix right now? Check out my post on my favorite Netflix shows to see what my favorites are if you're in need of a new show.

Thank you for catching up with me! I'd love to hear what you've been up to, so feel free to leave me a comment. :)