Happy Sunday! One of the best parts about the seasons changing is getting to switch up your footwear. I love picking up a few new pairs as the seasons transition to add to my collection and spice up some of last year's wardrobe pieces. Today I'm going to be sharing with you some fall footwear trends for this season. Each of these styles can be dressed up or dressed down, depending on the occasion.
White slip-ons.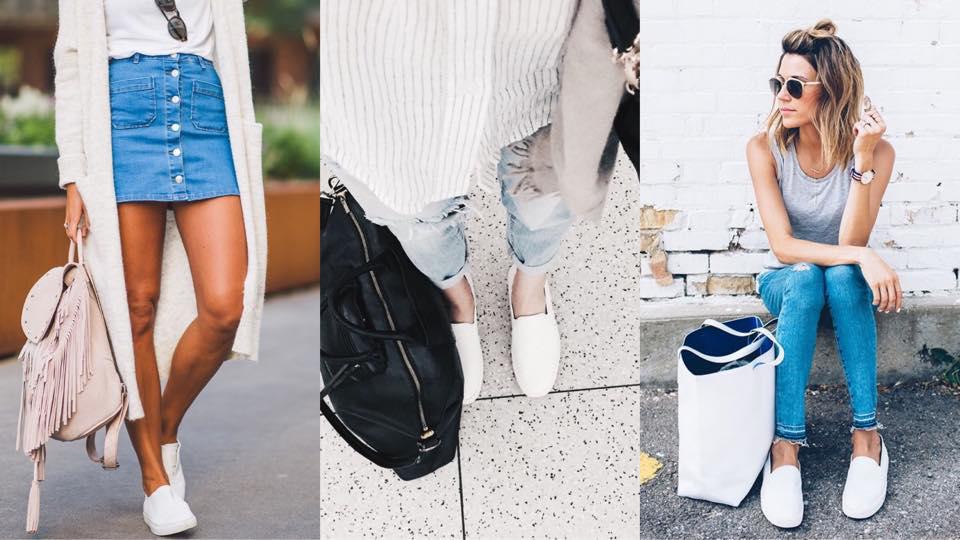 This comfy, casual style has became popular within the last few months and serves as a great summer-to-fall transition shoe. With the neutral color and simple style, these shoes match just about everything and serve as a complimentary accent to any outfit you wear, rather than a statement. They're super comfy and closed toe, so your feet still stay warm on those crisp days. The most popular version of these are Vans, but I've found identical matches at places like Charlotte Russe, Forever 21, and Pacsun.

Black leather ankle boots with detail accents.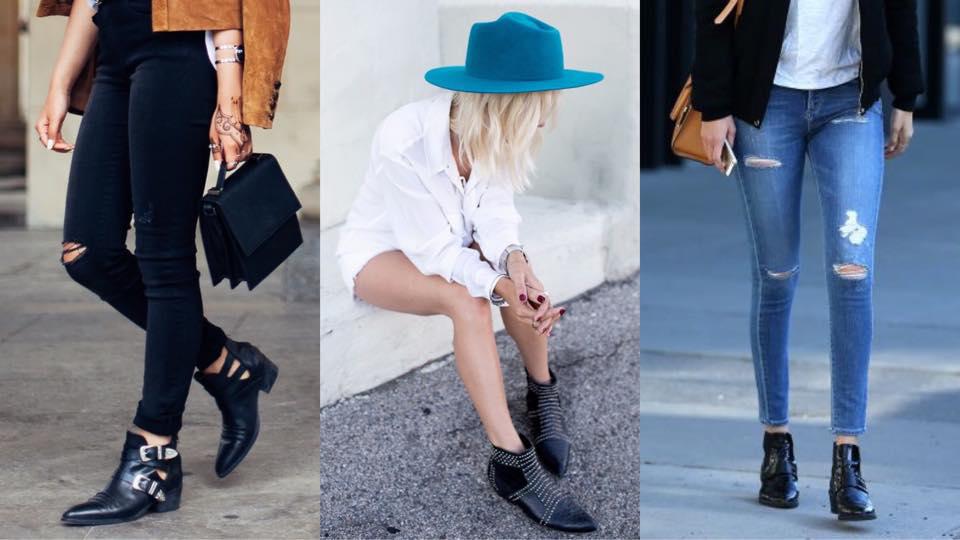 These have been in style for a few years and it doesn't look like they're leaving the scene anytime soon! Throwing on a pair of black ankle boots is the perfect way to make any fall outfit look put together and fashion forward. Try going for a pair that has cool buckle detailing, cutouts, or studs for a nice statement. Shoes with accents like these help spice up simple outfits that you throw on when you want to be comfortable or when you're just not sure what to wear.
Lace-up flats.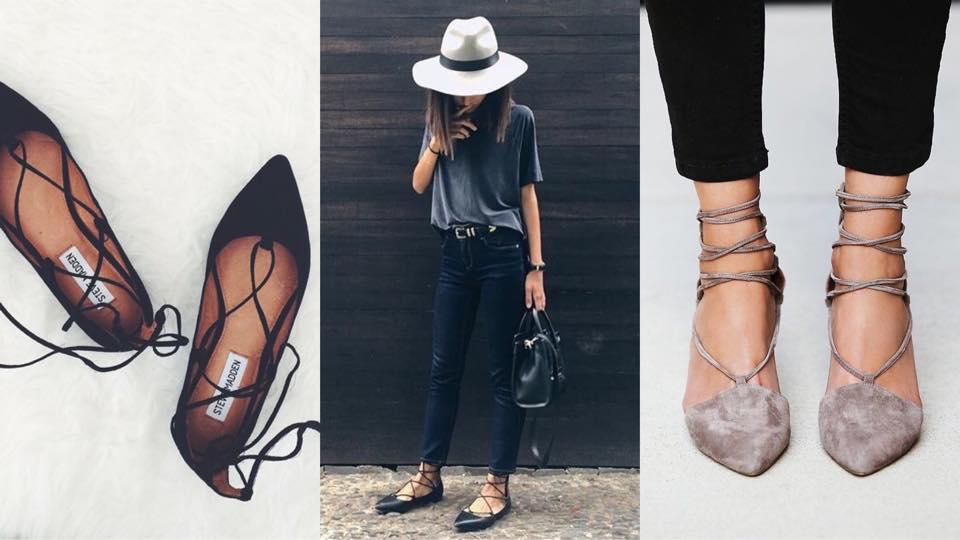 I'm LOVING this trend! These shoes have popped up on tons of fashion blogs and Instagram accounts throughout the past month. The lace-up look is eye-catching and unique — something we haven't seen in fall footwear in quite sometime. The most common ones I've seen are black leather or taupe suede. Some high-end designers have come up with their own version, but if you're looking for something a bit less expensive, I'd check out Steve Madden. I picked up a taupe suede pair that I stumbled upon at Charlotte Russe a couple weeks ago and I absolutely adore them! They're quite different than the typical shoes I've been wearing lately so I find that they add a great finishing touch to a lot of my outfits.
Suede ankle boots.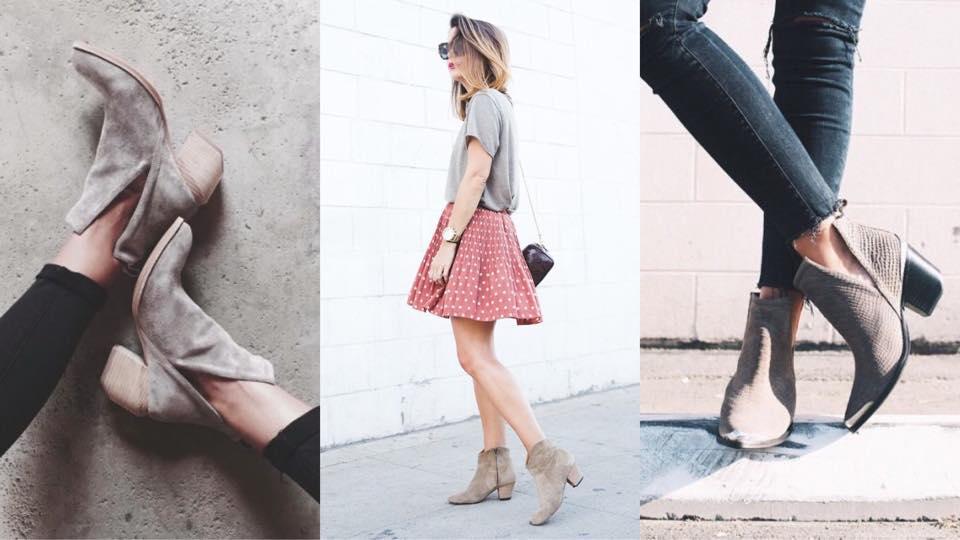 This is another style from last season that has carried over to 2015. Suede adds texture to your outfit and the tan, neutral color accents your pieces without overpowering them. I love the split-top detailing, adding great visual appeal to a typically solid shoe. I have yet to find anything that these don't compliment in my wardrobe, so that's always a plus! I like to wear them with black, ripped skinny jeans and oversized sweaters.
What is your favorite fall footwear trend this season?
Click here to read my post on Fall Fashion Trends for this season.