Instead of my typical Things To Try This Week post for Monday, I thought I would mix it up a bit and provide you with some pumpkin decorating ideas!
It's fall, and that means getting overly crafty for no apparent reason other than the fact that the season has changed. But in all seriousness, decorating pumpkins is not only fun, but it's an inexpensive way to decorate your space! Tons of decorated pumpkins are all over Pinterest, and I wanted to share with you some that I found that I thought would be fun to try out. I've never been into carving pumpkins (too messy for me), so I'm loving the paint trend! Here's some inspiration for those of you with plain pumpkins sitting on your porch that you're not sure what to do with.

Classic white.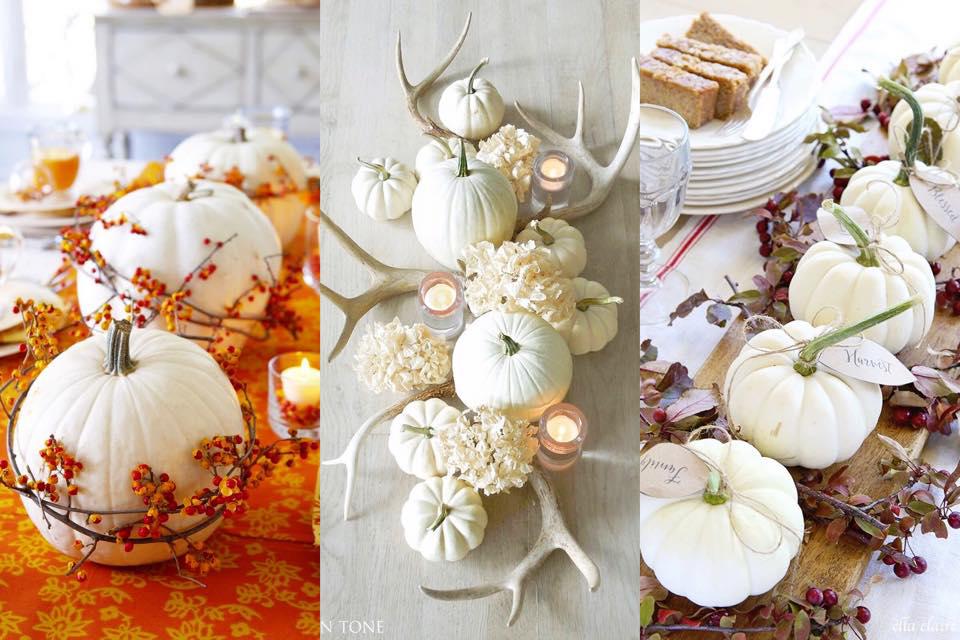 This one is for the simplistic, monochrome lovers. Paint your pumpkins white with either acrylic paint or spray paint, and add natural decorative elements like leaves, flowers, berries, etc. These work great as a table decorations! The tags tied with hemp string are a cute touch and a great way to personalize your pumpkins. I'm really loving the photo in the middle with the white hydrangeas and candles — too pretty! Someone get me a barn wood table!
Gold.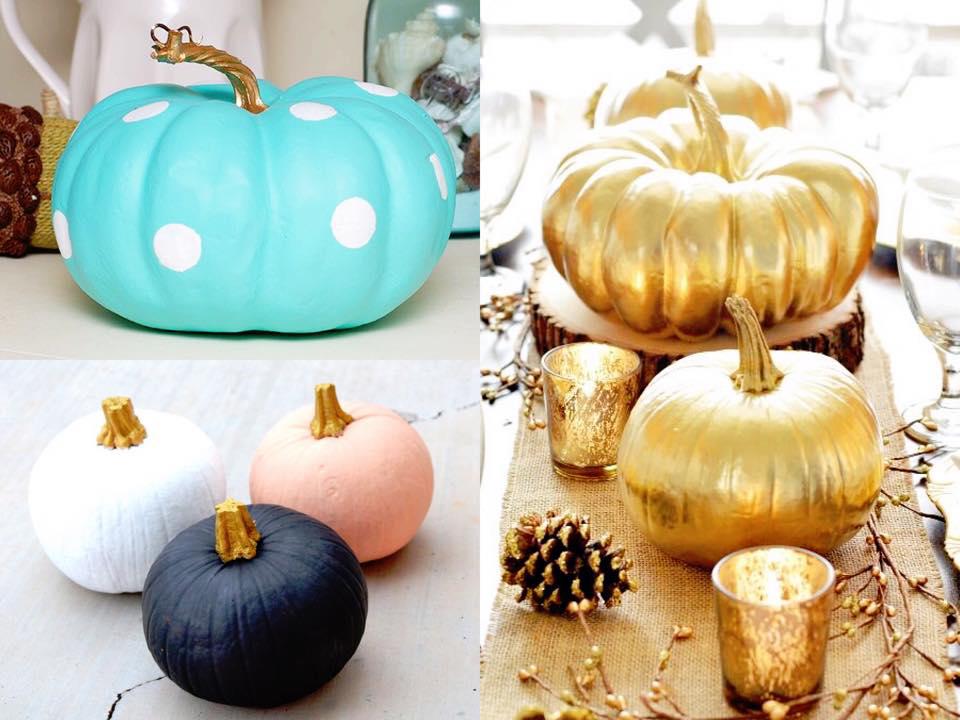 Metallics are always in for the cold seasons, so this is a great one to try out. Pick up some gold spray paint, and cover the entire pumpkin, just the stem, or use tape to create clean lines and only spray specific sections for a striped or gold-dipped look. These are super cute but not too crazy. I love the peachy pink, black, and white combo — it would look great on a front porch!

Sharpie design.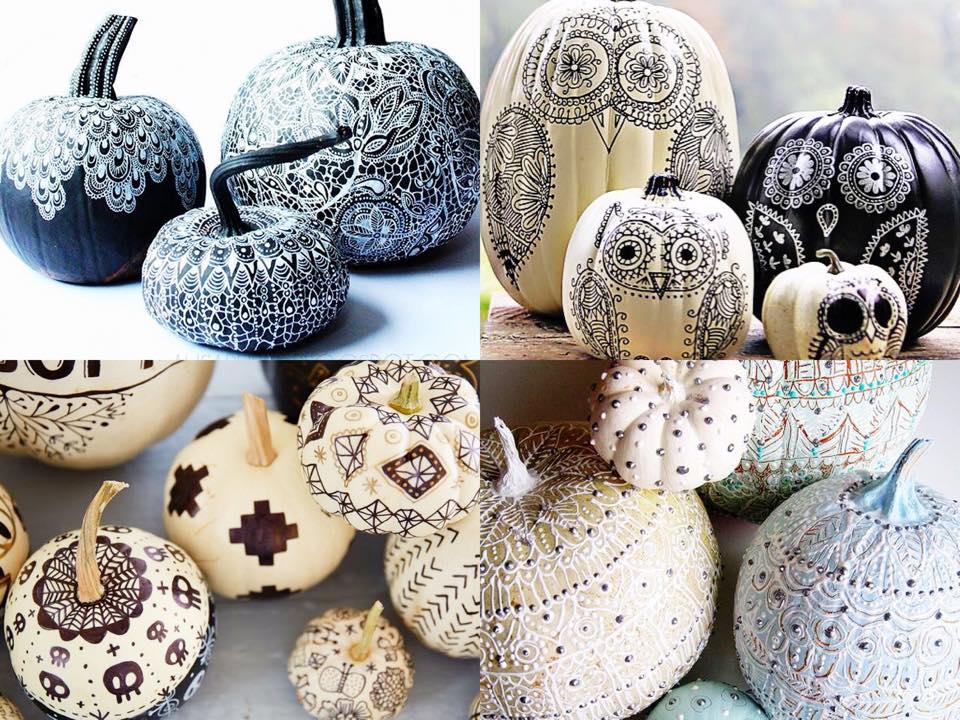 If you have some artistic talent, this is a really cool idea. Paint your pumpkin a solid color like cream or black, use a white, silver, black, or gold sharpie or paint pen, and draw away! The detailed design gives off a henna look, which is super cool. The owls are intricate, unique, and fitting for the fall season.

Donut.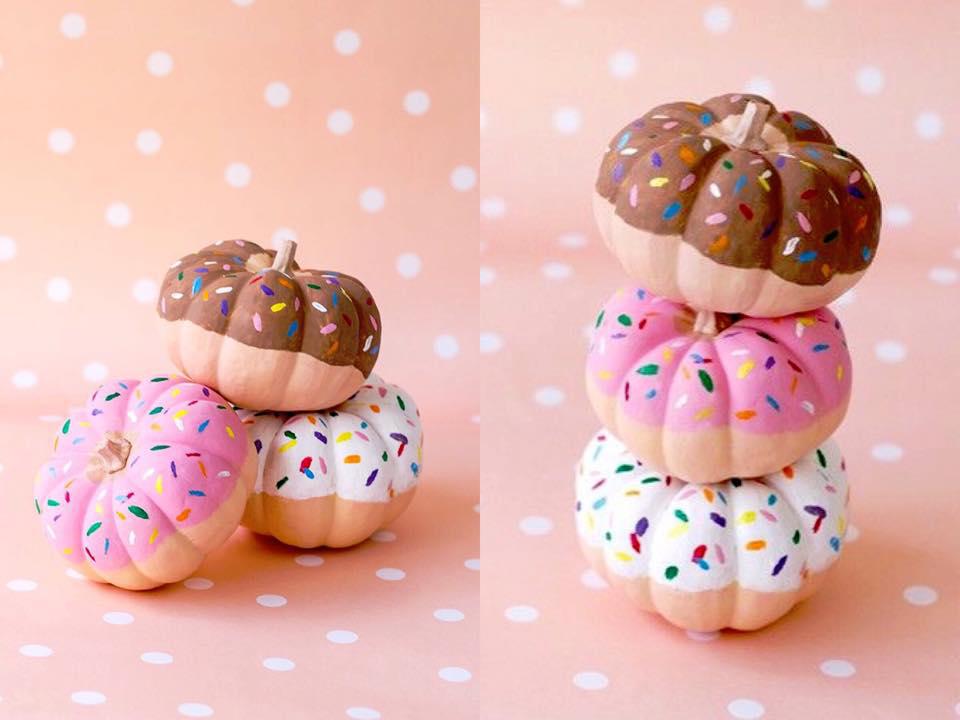 This is a popular one this season. As we know, donuts were one of the top trends over the summer and have officially carried over to fall! With a few bottles of paint in various colors and a couple brushes or sponges, this one is pretty simple to recreate!
Glitter.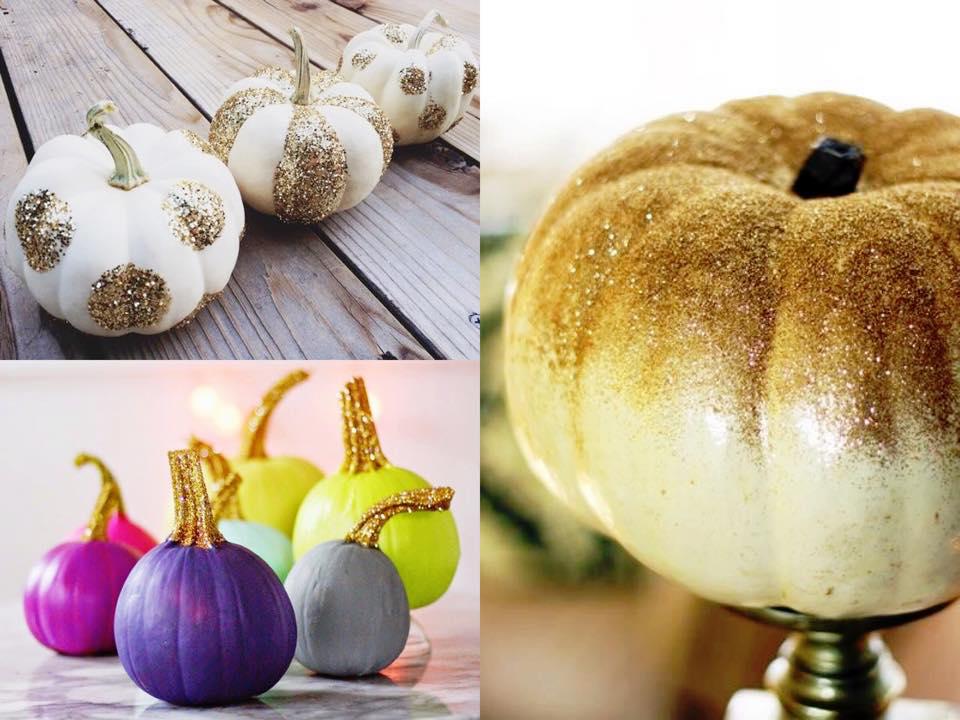 Love this one! Use mod podge to attach loose glitter to your pumpkin for a chic touch. You can easily create designs or stripes, glittered stems, or a faded look — the possibilities are endless! Stick to simple colors and neutral glitter for a classic look or mix it up with bright colors for a fun accent.
How are you going to decorate your pumpkins this season?