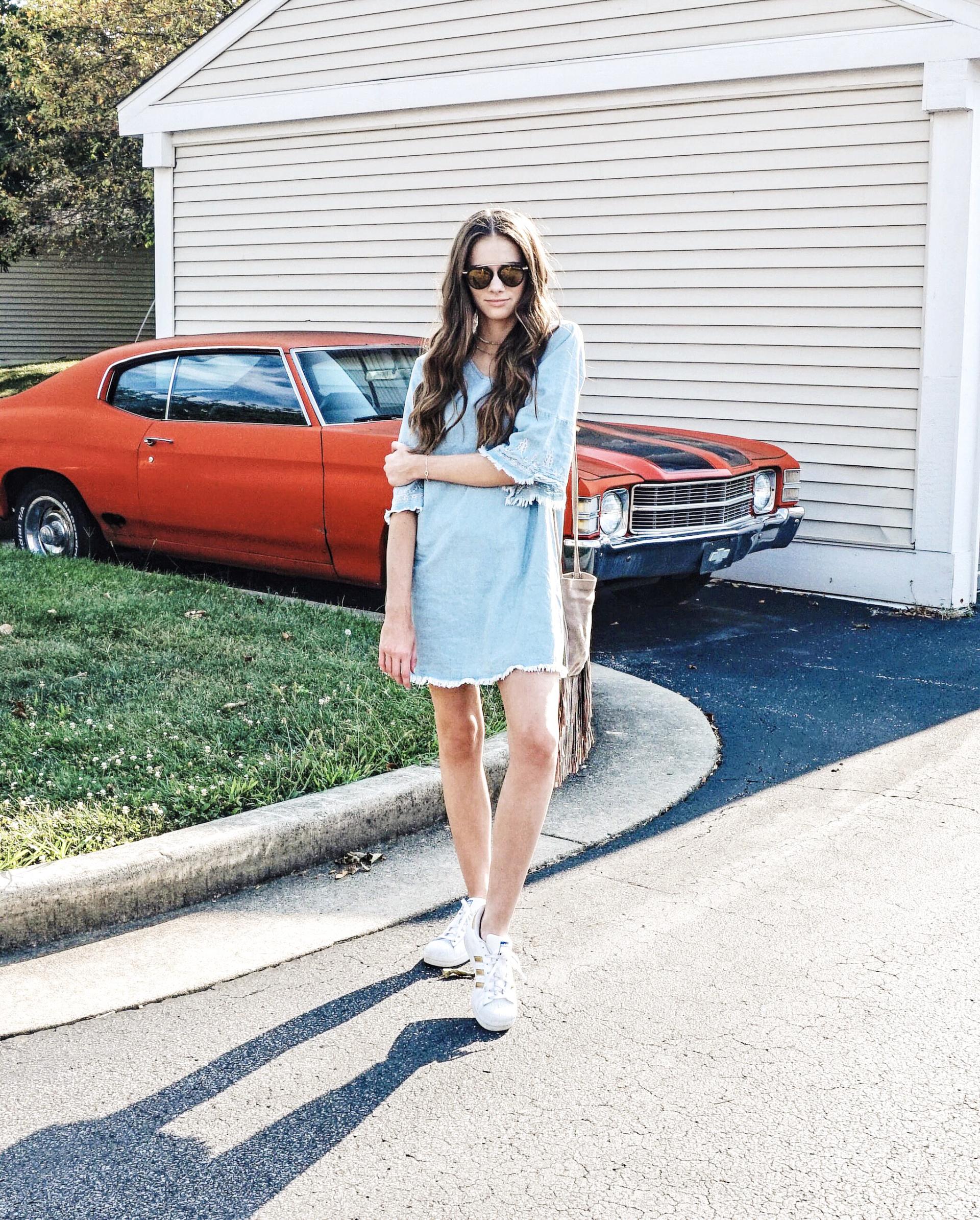 For a majority of us, denim is a part of our weekly wardrobe in some capacity — so finding pieces that are different than the standard cut and wash can take a simple jean and t-shirt combo to a totally new level that feels original when you wear it. Keep reading for five denim trends you need in your closet for 2017 + some links to shop them!
BELLBOTTOMS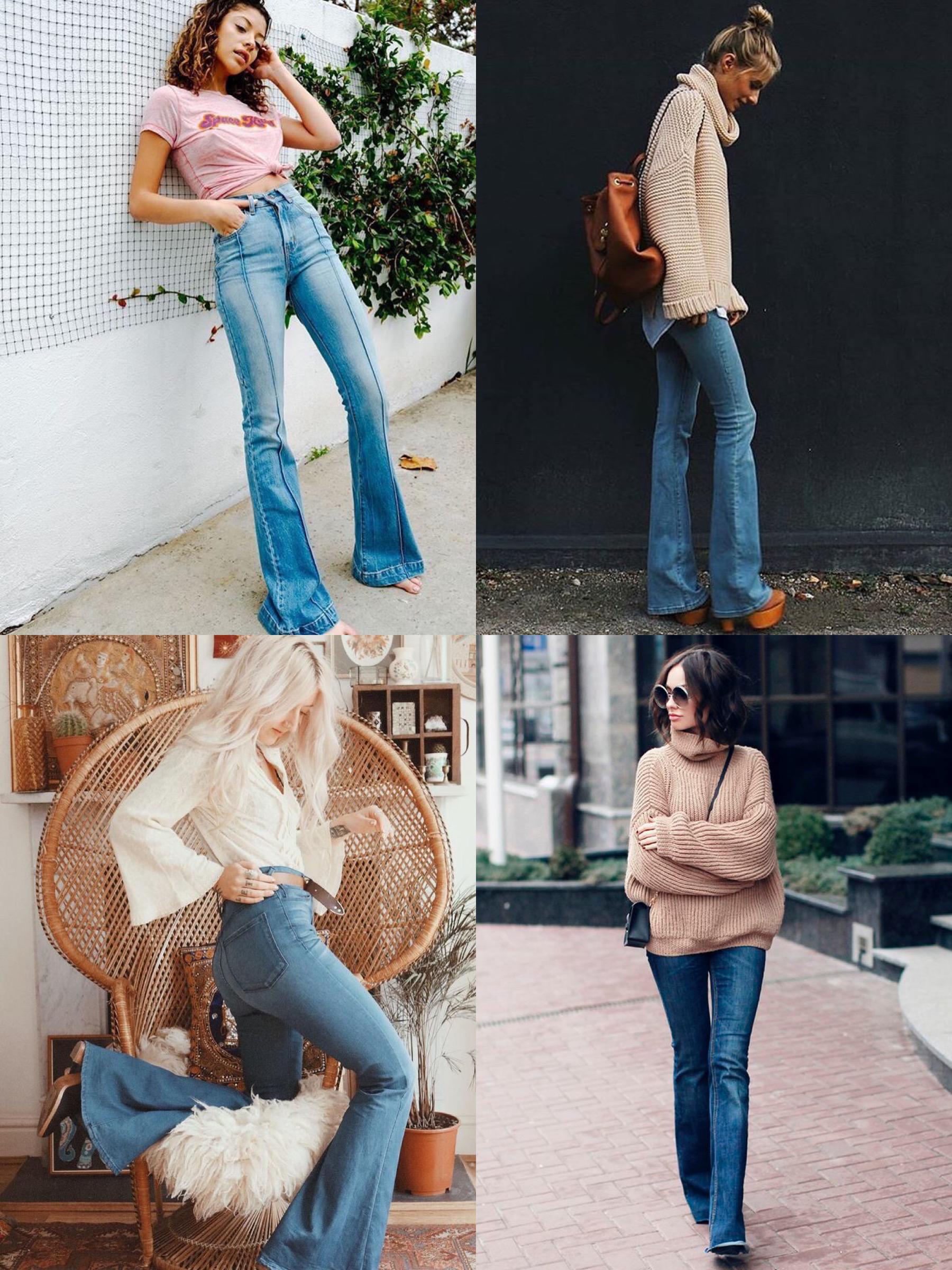 I'm absolutely DYING to get my hands on a pair of these! I'm so happy to see another jean style come back on the market to add an alternative option other than the standard skinny or boyfriend fit. Bellbottoms are the perfect combo of the two with a fit and flare style that clings and releases through the hemline. I'm loving the retro look, especially as a summer-to-fall transition piece!

TWO-TONE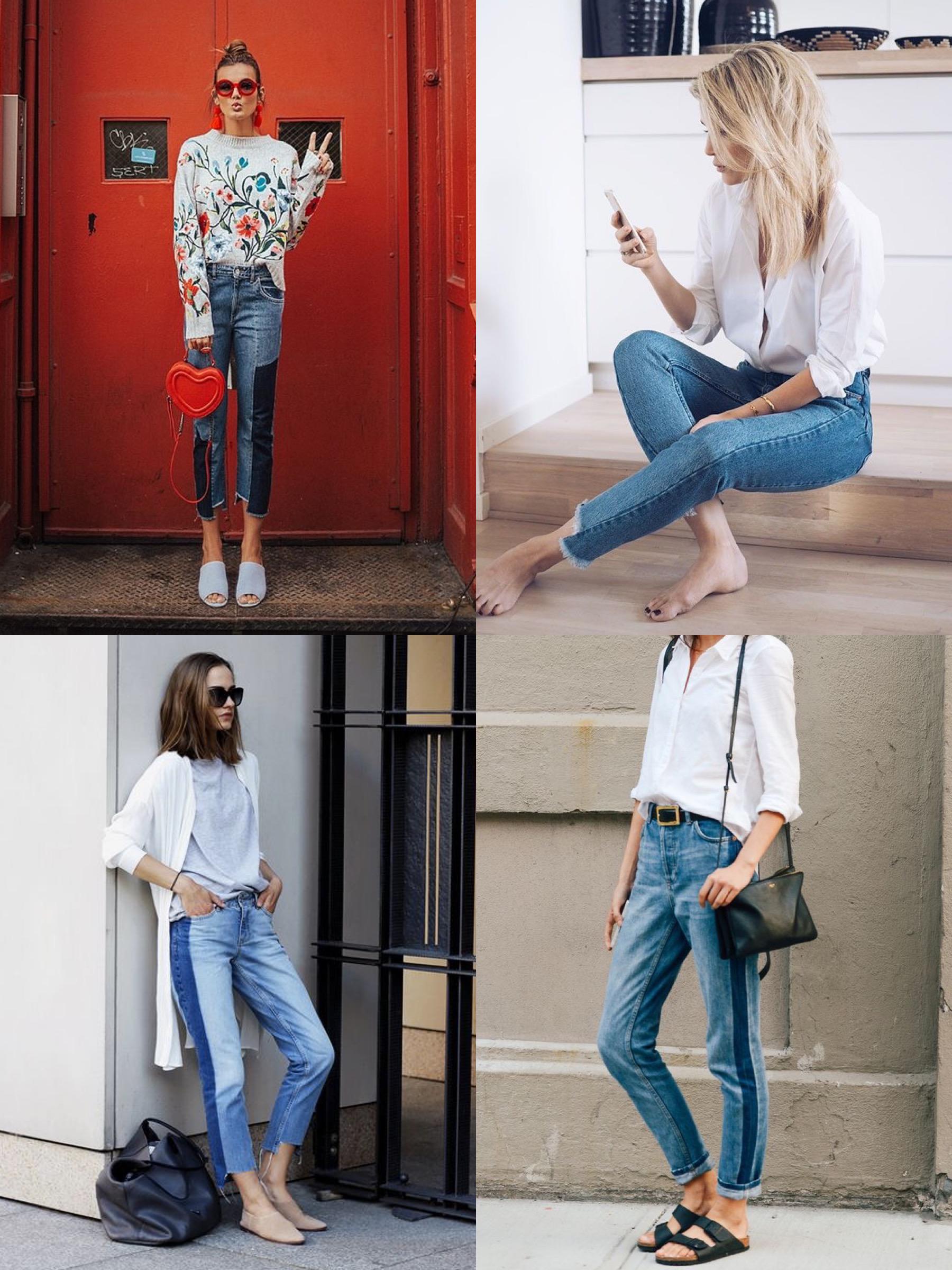 I'm not going to lie to you, this trend made me cringe a bit when I first saw it a few years ago, but now I'm so into it. I love when the two-tones are incorporated in outer hemline paneling, elongating your legs and adding an little extra something-something to your look.

RAW-CUT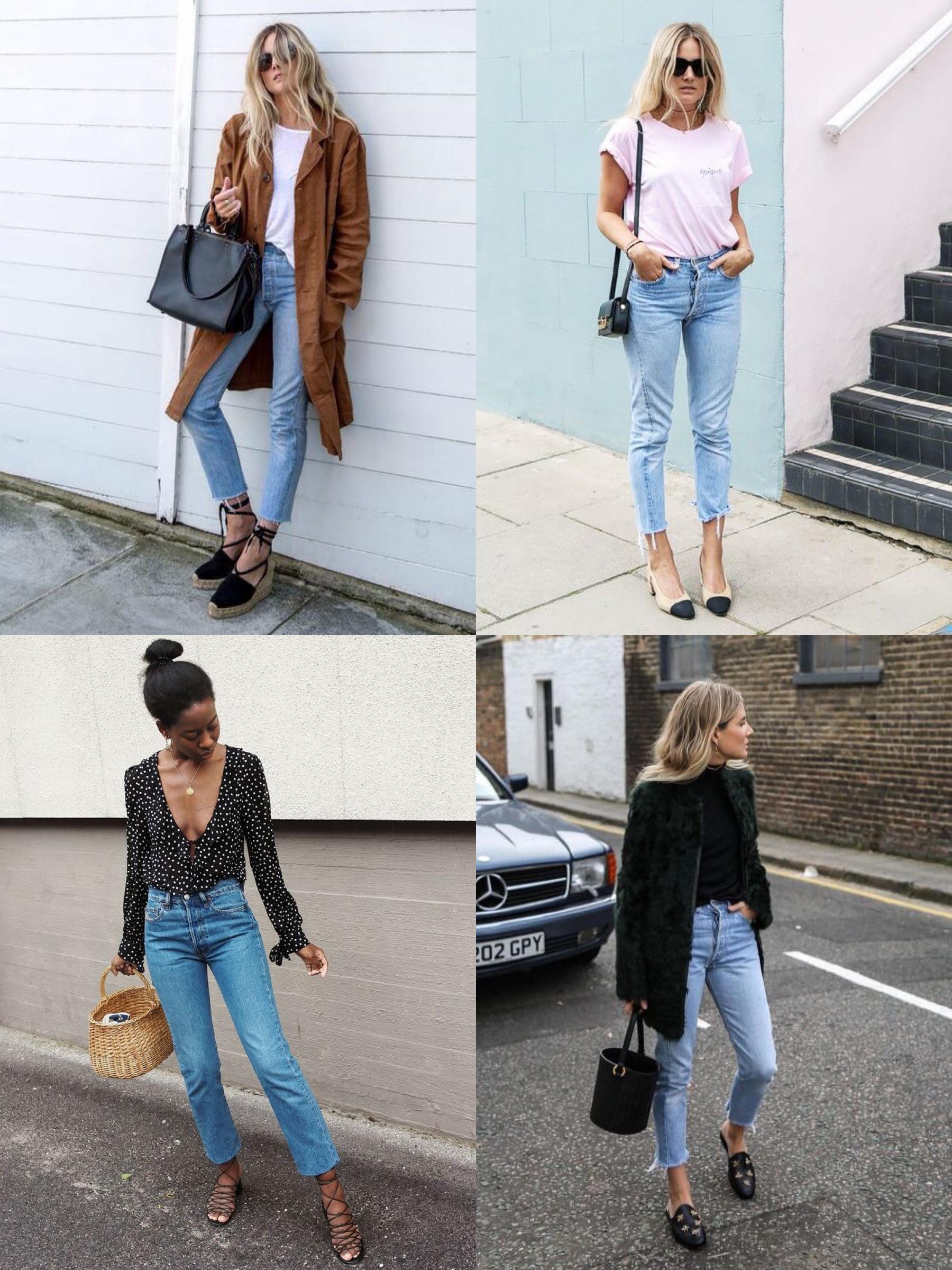 I've shared this one a few times in previous posts, but these bad boys are still everywhere! Pretty much anywhere that sells jeans (American Eagle and Pacsun, to name a couple) have these in any wash you could possibly want, so these are super easy to get your hands on to mix and match within your wardrobe this season.

EMBROIDERY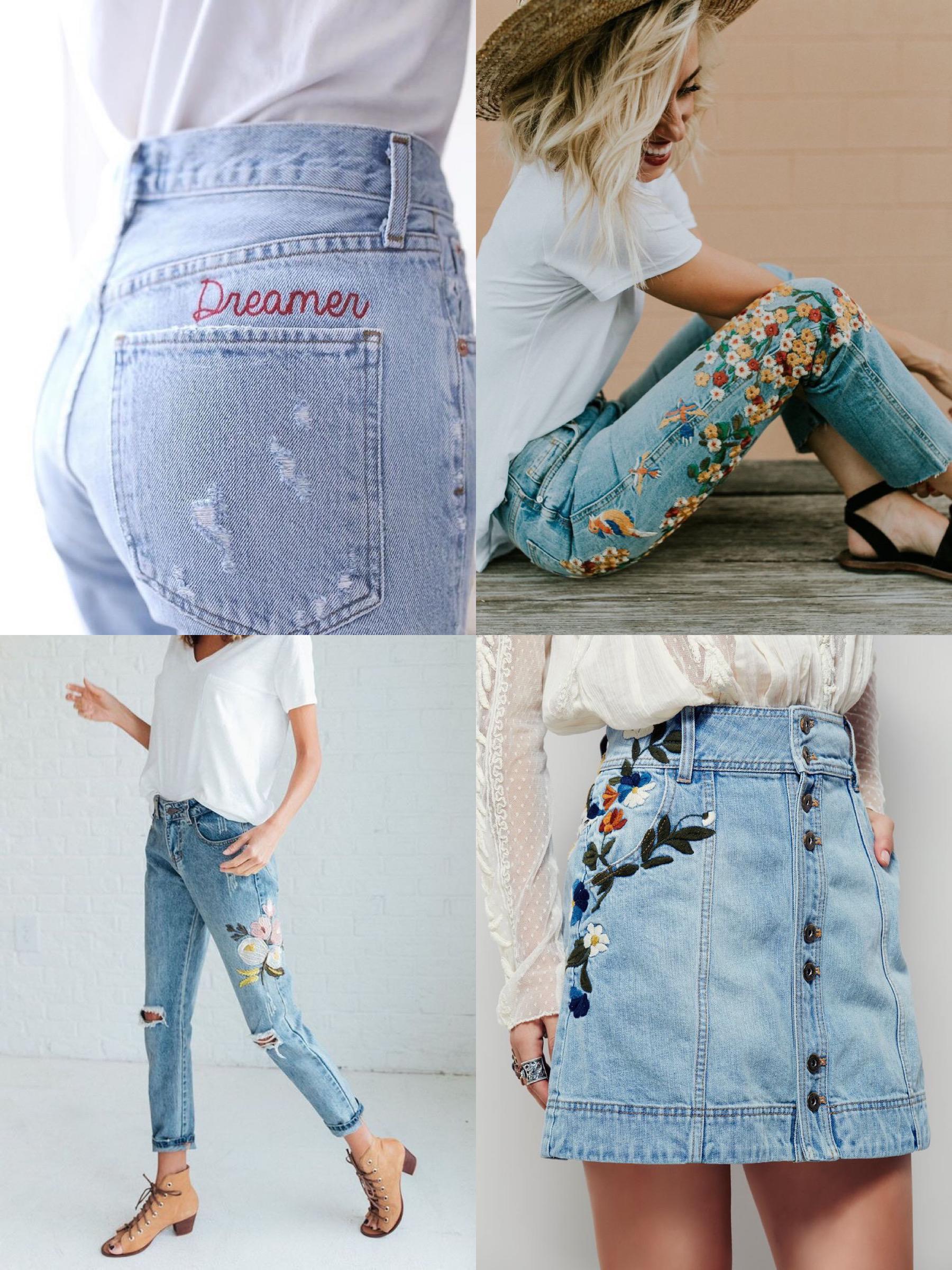 I'm all over this one (insert 10 heart-eye emojis here). This summer short trend has transitioned to jeans and skirts for the fall, with tons of floral designs and hand-stiched writing to choose from. You can test this trend out at home with some iron-on embroidered patches before committing to buying the style in-store.

FRAYED HEMS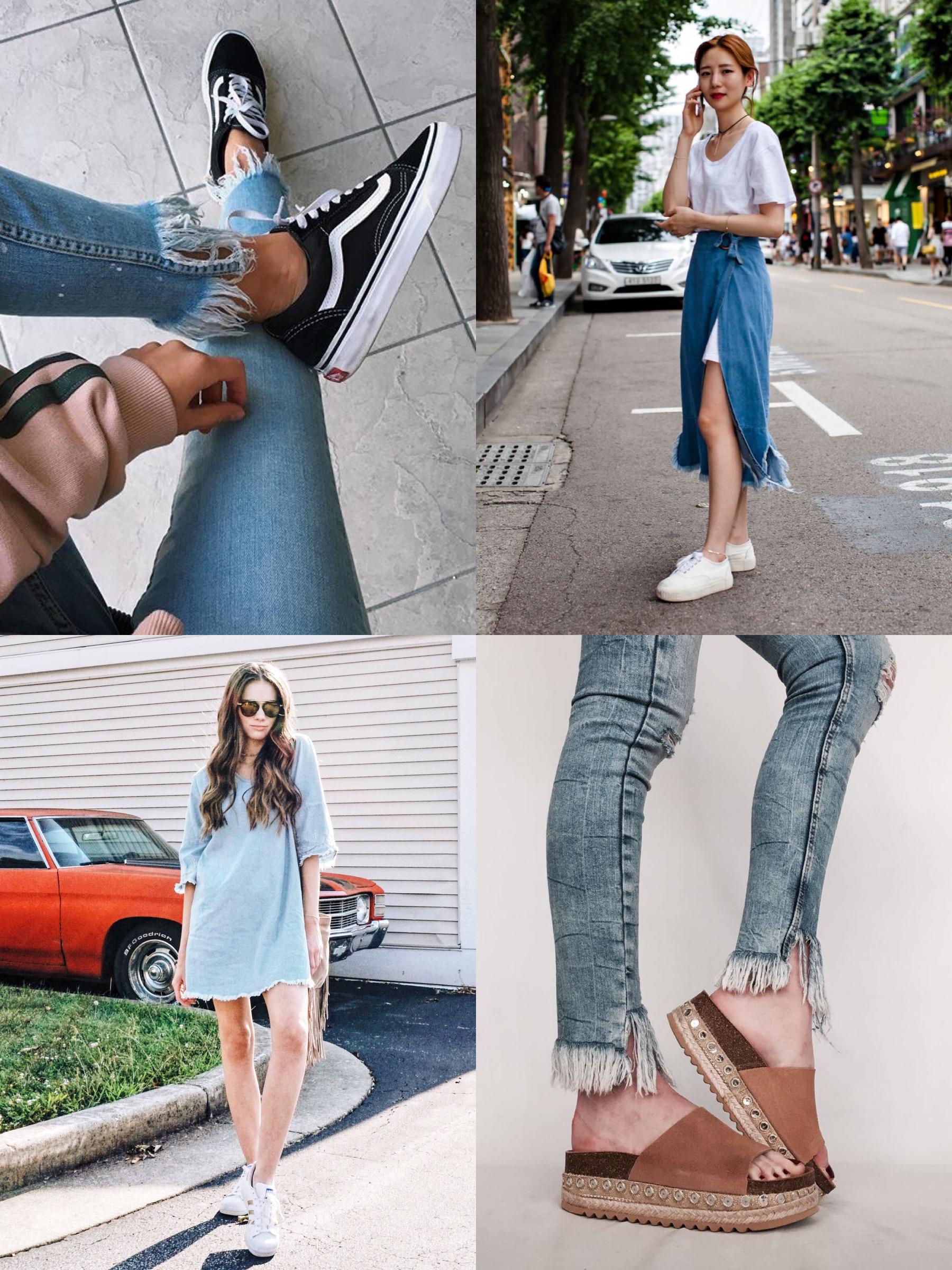 This frayed-hem trend can go from low-key (like the denim dress I'm wearing) or exaggerated in these shredded ends shown above. I love that this style can easily make you look more high-fashion with little effort, especially since this is a newer trend that's shown up this year.

What denim trends are you loving this summer/fall? If you know of any other great places to shop these looks, please share them in a comment below! Have a great Monday, everyone!