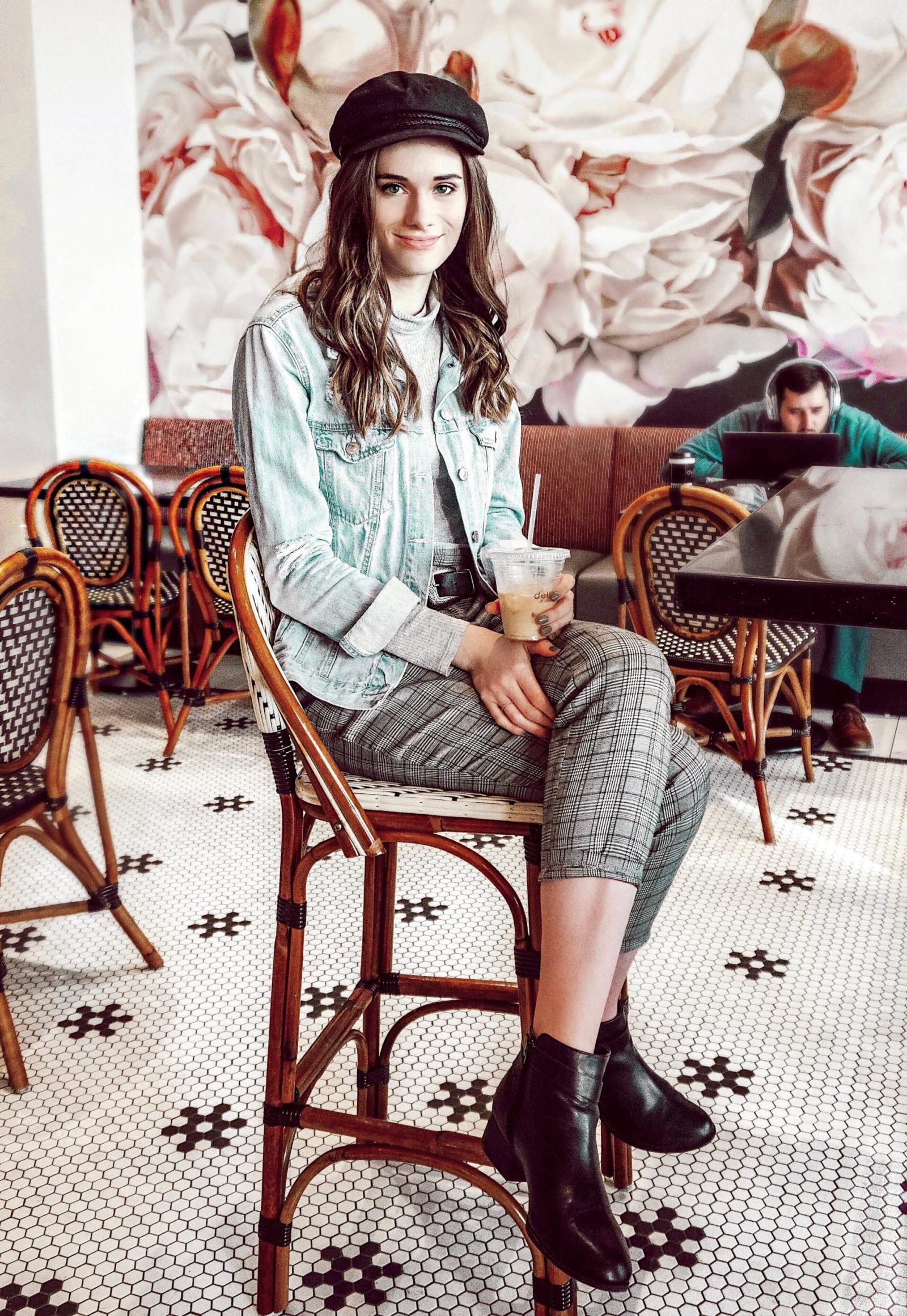 Does a glimpse at this coffee shop scream aesthetic goals to you? Same here. My husband and I checked out the trendy and gorgeous Della Leva Espresso Bar in Fishers on the north side of Indy this weekend with our friends Carrie and Gary — here's a snippet of our visit!
We each got drinks and spent an hour or two talking — we loved the environment! I got an iced caramel macchiato and it was one of the most sugary coffees I've ever had in the the best way possible. It was seriously a dessert in a cup!
I couldn't get over the gorgeous rose wallpaper, black and white tile floors (I'd kill to have these in a future bathroom or laundry room!), marble counters and subway tiles. This place is seriously straight out of a Pinterest board. It's not only a yummy place to grab a drink, but also a great location for shooting photos and getting some work done. The lighting is great and the chairs are comfy too! Every inch of this place is photo worthy and I couldn't get enough of the white, cream + blush tones.
If you're in the Indy area, I definitely recommend checking out Della Leva. I hope you enjoyed this quick bonus post and let me know if you'd like to see personal weekend "destination" posts like this on my blog more often (I have another one coming later this week or next week). I do these a lot when I travel, but not near as much when I'm home, which is honestly a shame because there are so many cute places in Indy that deserve a feature. You can check out Carrie's blog post on our day here. Thanks so much for reading and have an amazing day!
P.S. Have you noticed I've changed up my photo editing? What do you think?! I feel like I'm finding my photography niche and I'm really liking it!