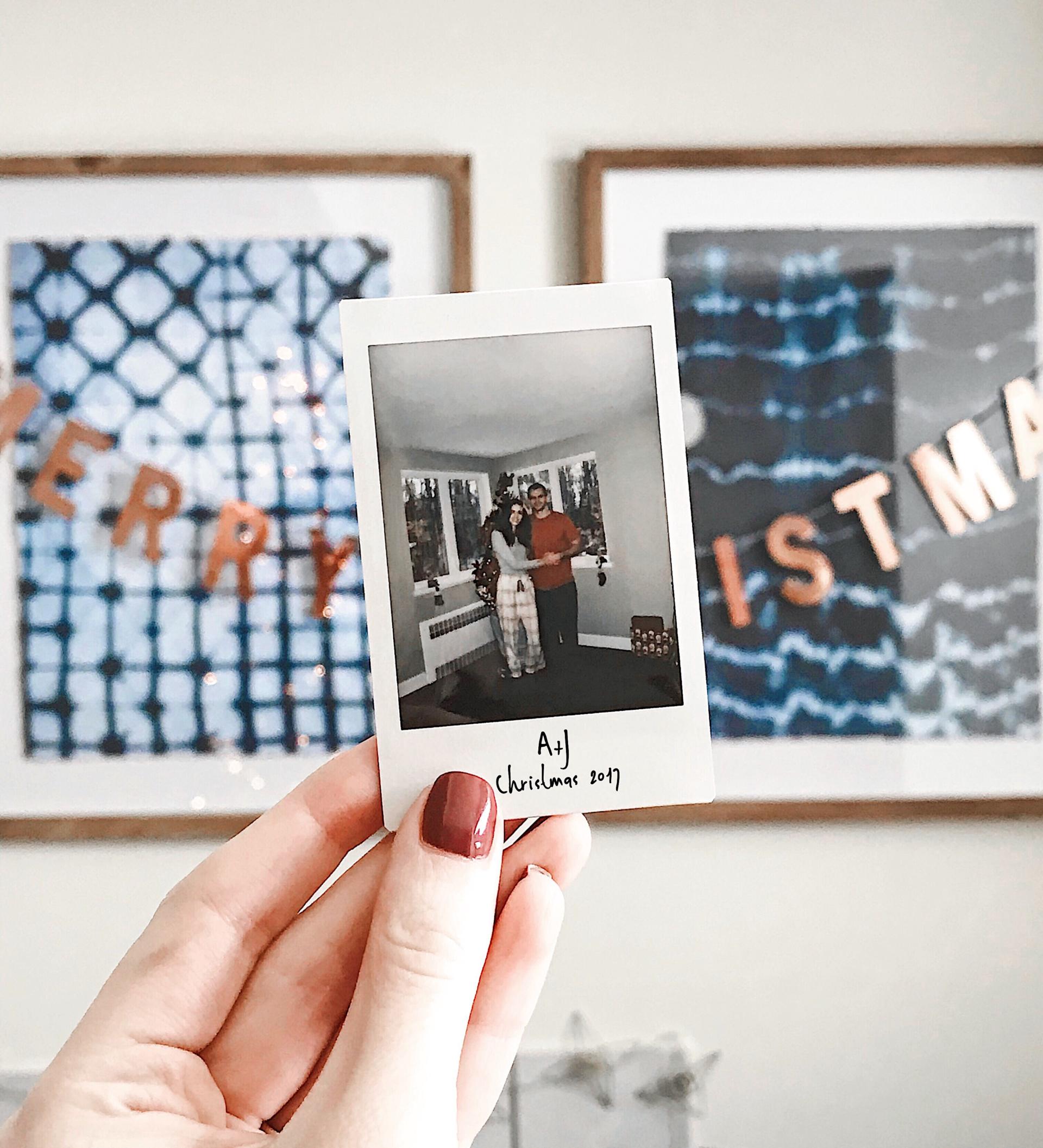 Welcome back to the blog! I like to share a bit of our Christmas every year, so here's what we did and how we celebrated this holiday season: Christmas 2017.

We were lucky to have a white Christmas this year, which always seems to bring a bit of magic in the air! We spent Christmas Eve at Justin's parents' house, Christmas Eve night and morning at our own apartment, and Christmas Day at my parents' place. We switch back and forth between our parents every other year to keep things fair and simple, which has worked great for us the past four years. We're pretty lucky that both our families only live a couple hours apart in Indiana with our own apartment in the middle, which makes traveling and dividing up our time decently simple!
We did a White Elephant gift exchange with my family for the first time and it was so fun! We're a family that always worries about what to get each other and not wanting to waste money on something they may not like, so this gift exchange is perfect for us. We did a version of it involving dice that gave it a bit of a twist and we had a nice mix of good gifts and gag gifts (including a Chia pet). It was so fun to see everyone's faces as they opened gifts and for all of us to get so competitive. I know this is a popular tradition for lots of families, but if you haven't done it yet, I suggest giving it a try next year!
Justin and I have kept up with a tradition I did with my family as a kid of doing a present scavenger hunt for our last gift on Christmas morning. After I surprised him with it last year, we both did it for each other this year and I found a new MacBook Pro at the end of mine! Shoutout to my parents for pitching in on the gift as well. 🙂   After complaining about the speed of my previous one I got back in 2011 for months (in reality, it's doing pretty well for being six years old!) and always saying I didn't need a new one, I'm happy to have it. With as much online and digital work I do with my blog, job and freelance work, it was much needed!
I'm so glad we got to spend quality time with everyone and simply enjoy being together. Christmas is such a great reminder of everything you have to be thankful for and remembering to appreciate the people in your life. Like many of you probably do as well, I always get a sad feeling when going to bed on Christmas night knowing the holidays are over, but it does have me feeling refreshed and ready to take on the approaching new year.
No matter what you celebrate, I hope you all had a wonderful holiday and check back for another new post on Friday! In the meantime, you can check out my Christmas recap posts from previous years here.