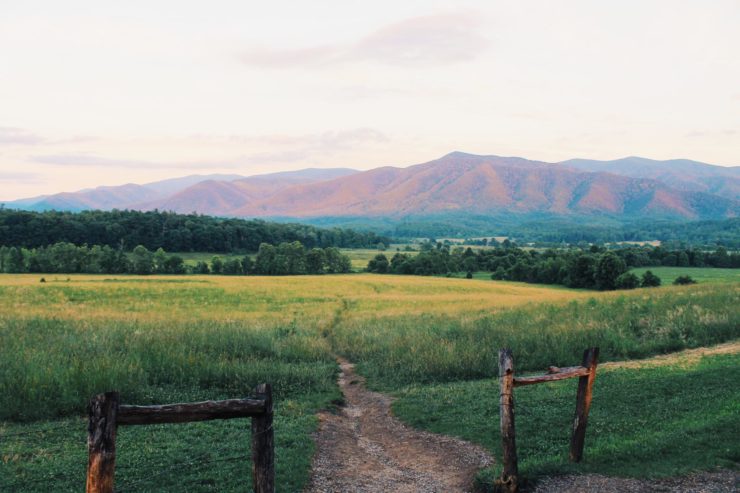 Hello from Tennessee! I'm spending the week at a cabin in the Smoky Mountains of Pigeon Forge for a family reunion. Monday night we all piled up in a few vehicles and went for a drive through Cades Cove at sunset and saw the prettiest views!
 

 
Not only were the mountains themselves a sight to see, we also saw horses, turkeys, deer, bears, and coyotes! I couldn't believe how close the animals got to us. It was a perfect night to drive until dark with the windows down and enjoy the scenery.

It's day four of our trip and I'm so happy that we were able to all get together, regardless of our varying schedules. I'll be sharing more from our trip soon, including photos of the gorgeous cabin we're staying in!