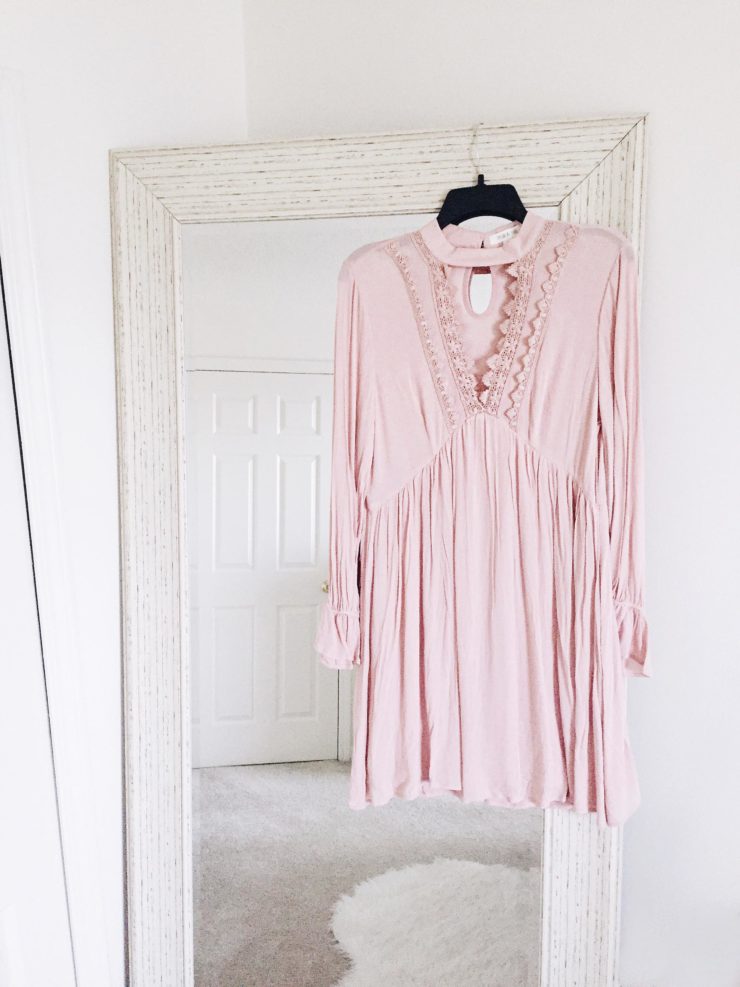 As a bride, there are 

so many

 pre-wedding events to attend leading up to your big day. With your wedding being the grand finale, you'll want to look and feel your best for every event before it — and it can be difficult to think of new outfit combinations to wear without repeating any of your pieces. Today I sharing with you some outfit ideas for each of your key pre-wedding events: dress shopping, vendor consultations, bridal shower, bachelorette party and rehearsal dinner.


Needless to say, if you're anything like me, you'll want to look and feel your best for the long-awaited wedding gown shopping day — It truly is one of my favorite days 

ever

! I went dress shopping at BHLDN in Chicago, so I chose to wear a dress with comfy Vans sneakers for walking around the city (read my post on this here). I chose to wear a blush dress in order help me keep my wedding color palette in mind while selecting a dress that would compliment it. This made explaining my color palette to my stylist very simple!

From cake to flowers, venue, and DJ, you'll be attending many vendor consultations while wedding planning. I suggest wearing something comfortable because your focus should be on your budget and getting what you want, not on what you're wearing. Most of my vendor consultations have been online, but when I have met with vendors in person, I've chosen simple, but cute outfits that fit the current season. TIP: If you're meeting with a hair stylist or makeup artist, you may want to consider wearing a top in the same color as your wedding dress or with a similar neckline as your dress to help you envision what it will look like on your wedding day.

This is your chance to wear something girly and fun that fits your bridal shower theme. I suggest choosing a dress in a white hue or in a color that flows with your party's color scheme. I purchased the blush dress above (you can buy it here) to wear to my bridal shower or my rehearsal dinner because it's in my favorite blush pink shade, the main color of both my wedding and my bridal shower. I'm going with a garden theme for my bridal shower to coincide with my boho garden wedding simply because I'm in love with it! Here are some flowy, conservative outfit ideas for mingling with friends, family and your future in-laws at your bridal shower.

What you wear for your bachelorette party centers completely around what kind of party you're having. Some girls choose to go out and hit the town, while others have a cozy night in with their girlfriends. Sometimes brides and their bridesmaids like to match for the bachelorette party, so that's something to consider when selecting your outfit. Side note: If you guys have any fun bachelorette party ideas, let me know! I'm torn on whether I want to do something completely laid back or go out with a bit of a bang... Either way, below are some fun pieces to consider.

Again, what you wear for this event will be determined by the style and location of your rehearsal dinner. If you're having a sit-down fancy dinner, you'll want to dress up a bit more. If you're doing something a bit more laid-back like I am, dress accordingly for that — and so on. Since I know our June rehearsal dinner is going to be more relaxed, I'll likely wear a casual dress and dress it down even more by pairing it with sandals.
What do you plan to wear to your wedding events? If you're already married, what did you wear?

If you guys are as bummed as I am that another 3-day weekend has come to a close, remember it's a short week! Check out my new post on IndyBride2B.com today where I'm revealing the florist I've chosen for my wedding day, the flowers I'll be using at our wedding + a sneak peek of what my flower crown and bouquet will look like!