Hey guys! As a blogger and PR girl, I'm working on developing my brand and making all of my media platforms and materials (resume, etc.) represent me, who I am, and what I'm about in a consistent form. I've made a few updates to my blog recently and I wanted to do a post about them to share with you the changes I've made!

First and foremost, I finally set up my email subscription! You can now enter your email address and have notifications sent to you every time I post so you don't miss any of my new content! This makes staying up-to-date really easy and convenient. I'm subscribed to a couple blogs myself, and I love it! You can find my email subscription under my photo, which appears on the sidebar on your computer and towards the bottom of the page under my posts on your mobile device. Simply enter your email and you're subscribed!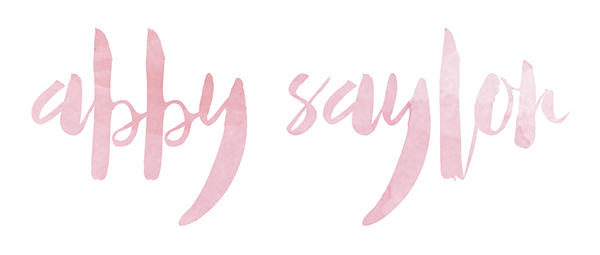 I've also designed a new header photo, which is the abby saylor text you see above. I wanted something cute and airy that would fit my style and theme, and I love the way it looks! This may be something I change periodically, but I plan on keeping this style for a while. For those of you that may be wondering, I made this graphic using a pink watercolor image and cutting my text out of it on Photoshop.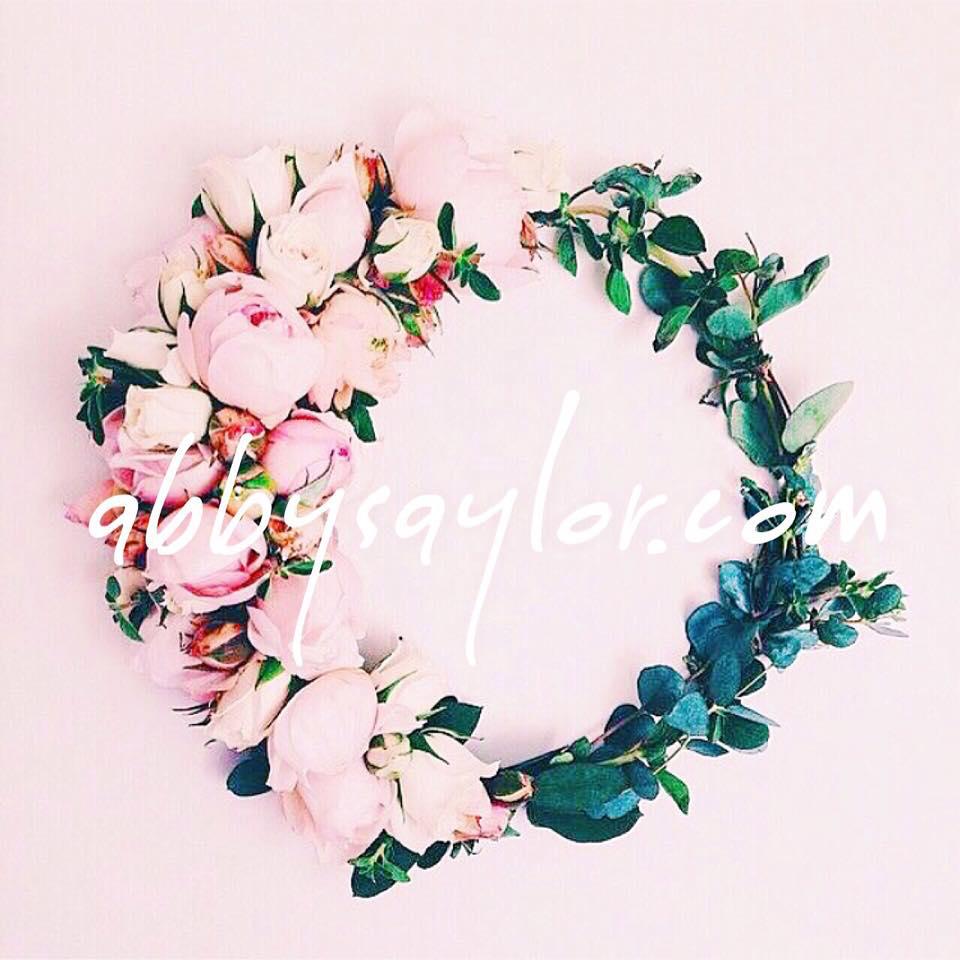 Something small (literally) I added is my own custom browser icon and matching sidebar photo. I'm obsessed with the boho style, flowers, and flower crowns, so I added my name to this soft, pink, white, natural photo — it's so me! The browser icon is the same photo, and it appears at the top of the page in the tab next to my blog title or next to abbysaylor.com in the URL bar, depending on what computer you're using.
I also have a FAQ section within the About tab on the menu. These are the answers to my most frequently asked questions, so if you were ever curious about something, check there and you might find your answer! I also added a Portfolio page, which will be launched soon, containing my personal PR-related work.
Thank you so much to all of you who have been reading, sharing my posts, and commenting! I appreciate your support so much and I'm so happy that you enjoy my content. I will be posting every other day or so, so be sure to check back! I hope you like the new stylistic changes as much as I do and I'm excited to see how the rest of my design plans come together!