We decided to spend our last day in Florida at the beach! After taking some engagement pictures (coming soon!), we changed into our bathing suits and spent the afternoon at Dubois Park in Jupiter.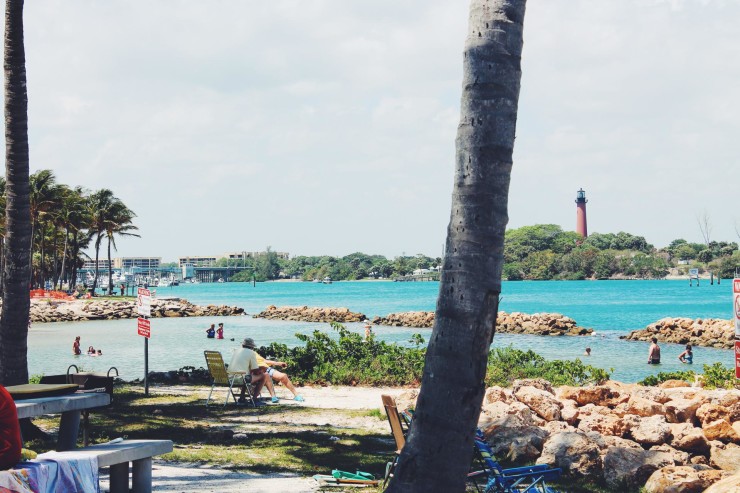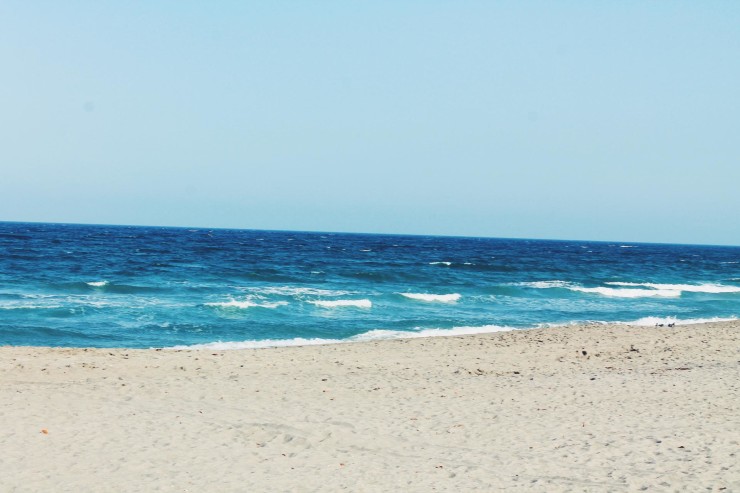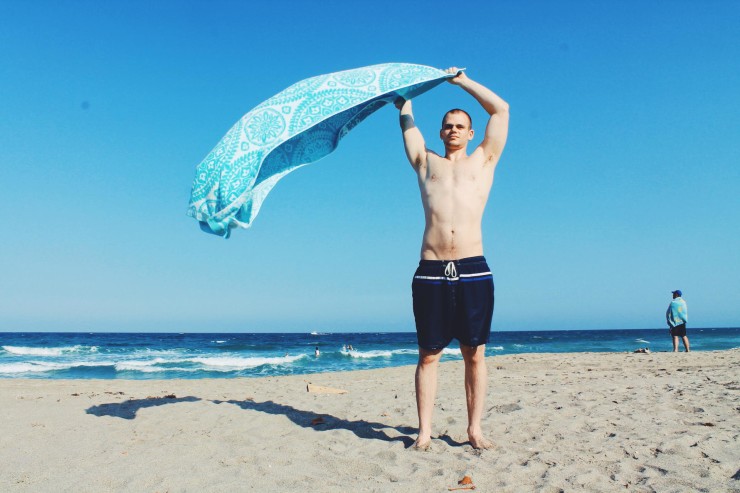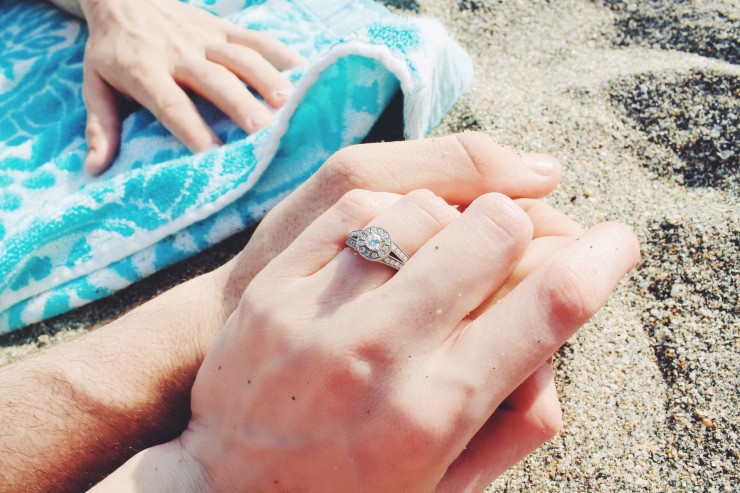 Love him and my sandy engagement ring!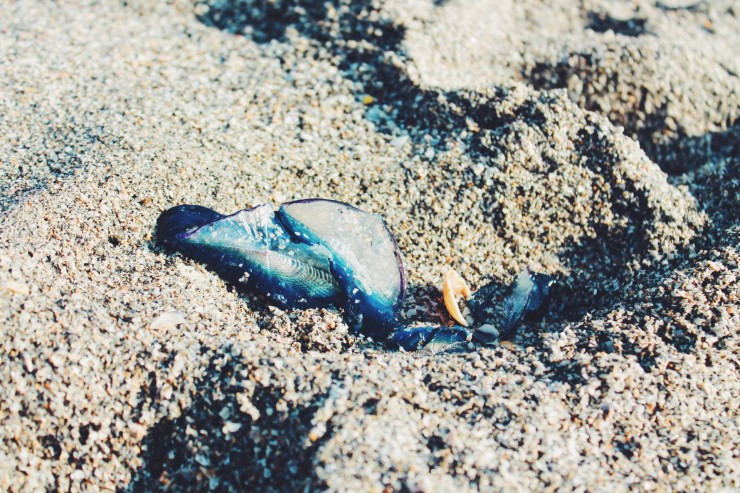 These little blue creatures were everywhere!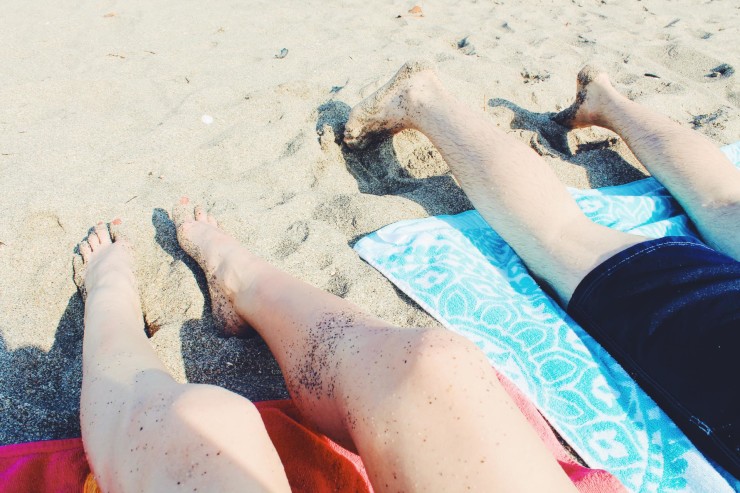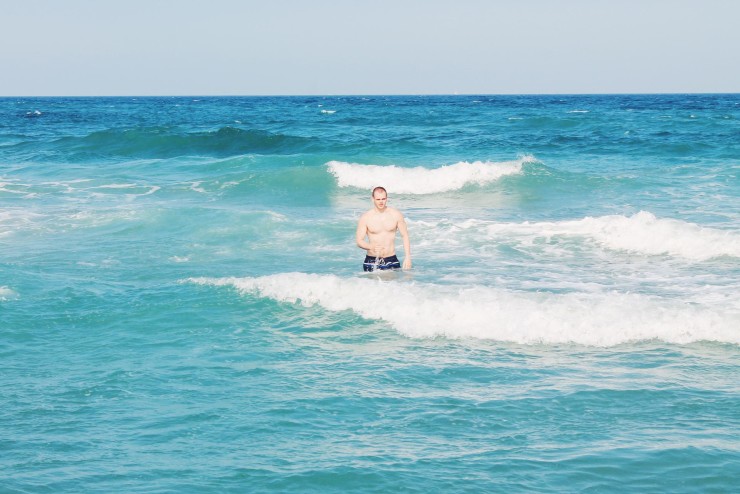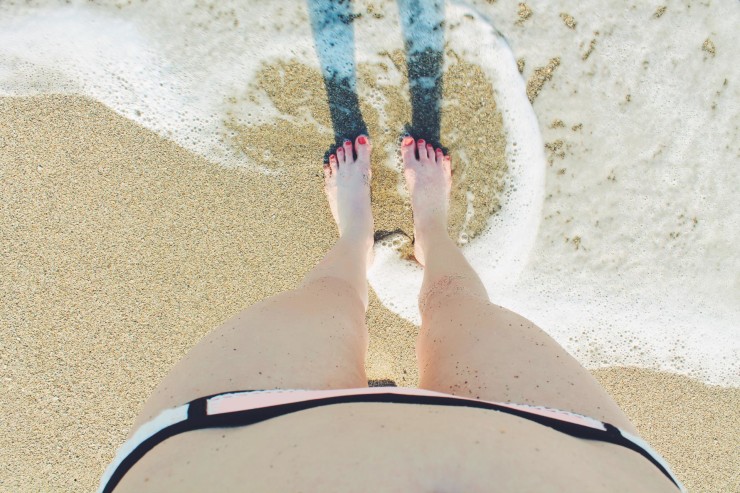 Obsessed with this baby pink Triangl bikini!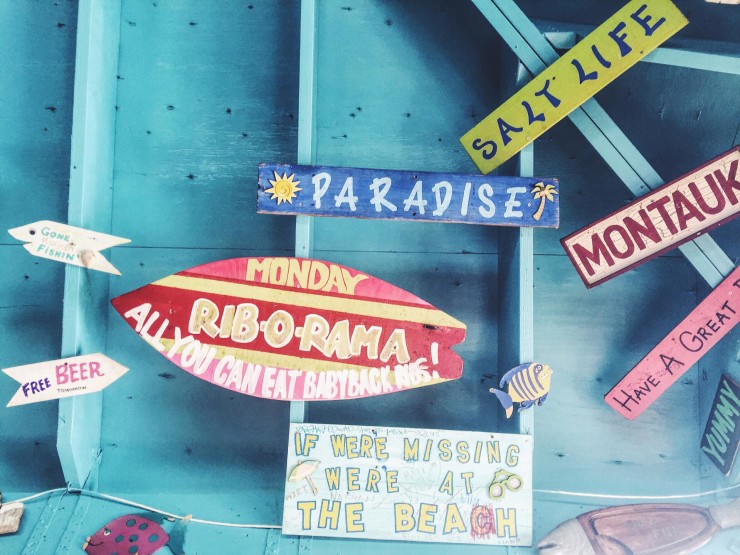 We ate lunch at one of my favorite places — Dune Dog! LOVE their wall art!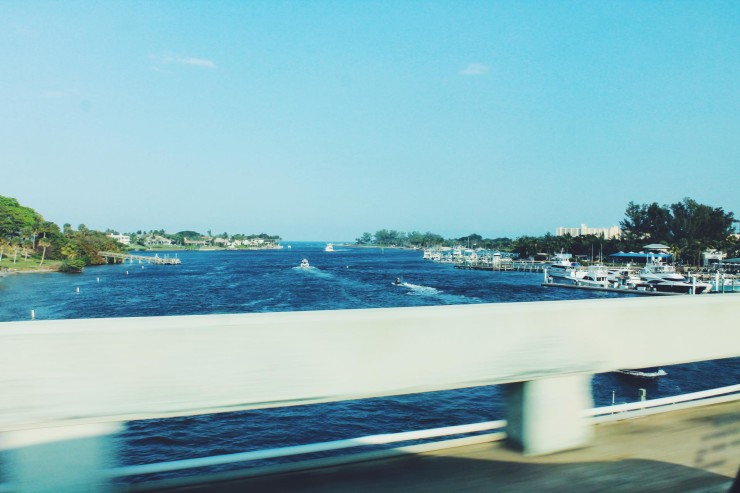 This beach is a great place to take your family because it has something for everyone. Other than the beach of course, there's a shallow lagoon area, places for kids to play, and plenty of picnic tables and shelter areas.
Justin, my cousin Caitlin, and I laid out to try to get some some while we watched the boats and surfers. Poor Justin begged me to come in the water with him but it was way too cold for me! We enjoyed taking pictures, listening to music, and just relaxing while hearing the waves crash. We had such a great time and it was the perfect end to our vacation!
I wore my Triangl bikini for the first time and absolutely loved it! The fit is so comfortable and I love the bright colors and the white crochet detail. I have the Brigitte bikini in Cotton Candy and I'll be doing a review on it soon with more details!
I'm back home in Indiana now (with a mighty cold unfortunately) and I'm already missing my family and that warm Florida sun! I think this will be my last blog post from our trip, but I'll be doing a post with the engagement photos we took in Florida soon, as well as a travel diary video that I'm going to start editing ASAP!
If you want even more frequent updates than I already do on my blog, be sure to follow me on Instagram, Twitter, and Snapchat @abbysaylor. I've never been that into snapchatting, but I gave it a try on this trip and had some fun with it — so we'll see if I keep it up!
Thank you for reading and keeping up with us on our trip! We can't wait to do some more traveling and make more memories. 🙂