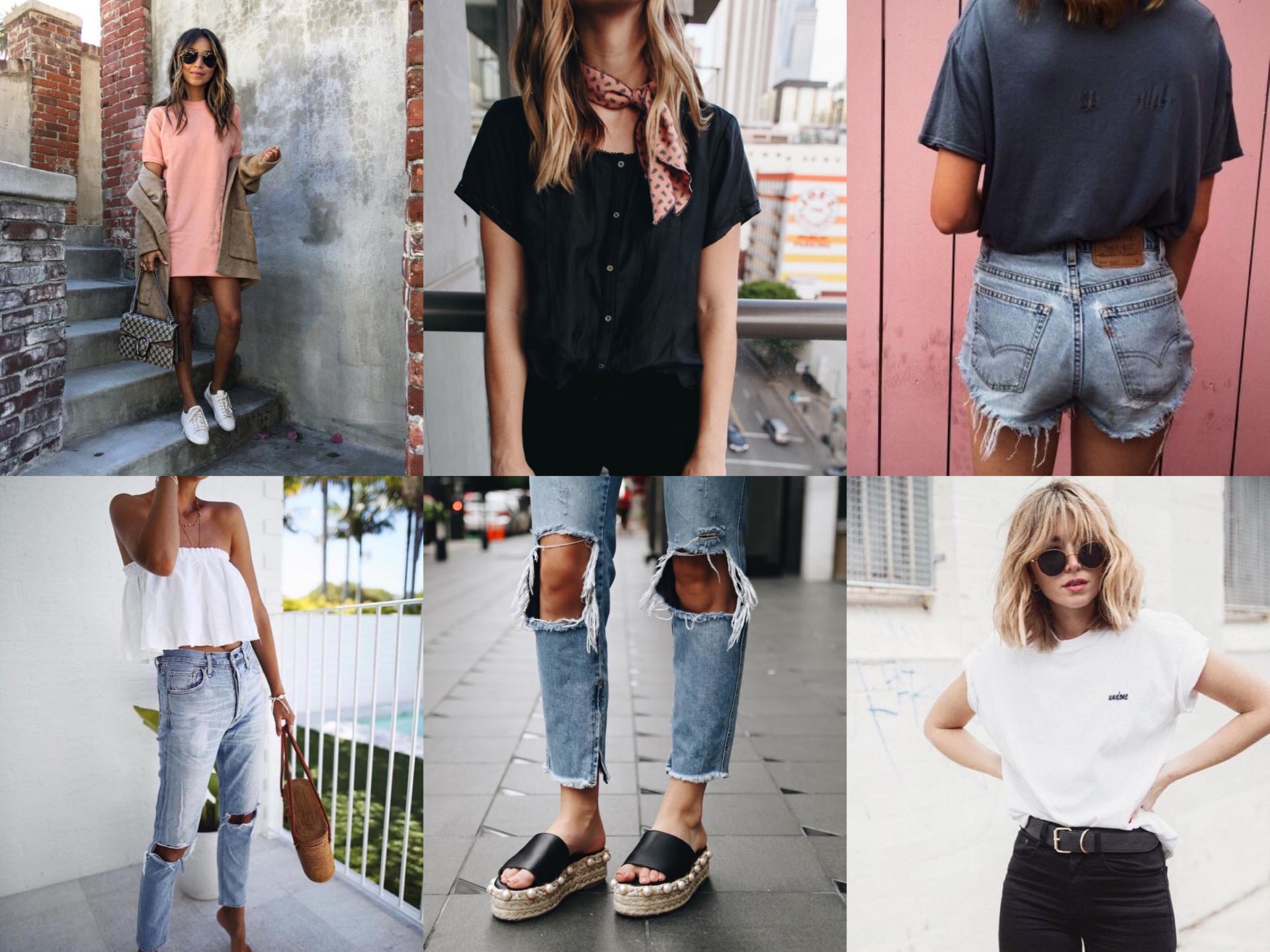 Happy Friday, friends! When you settle into a routine, especially one revolving around work or school, creativity in what you're wearing often gets put on the back-burner. I find myself getting stuck wearing the same few outfits over and over again sometimes, making life feel a bit repetitive and dull. This post includes 20 must-have fashion items for creating endless outfit combos that will have you feeling fresh and on your game nonstop!
Like these recommendations? Click the top left corner of each image to save it to your Pinterest board!
ITEM 1:


BANDANNA AND/OR NECK-TIE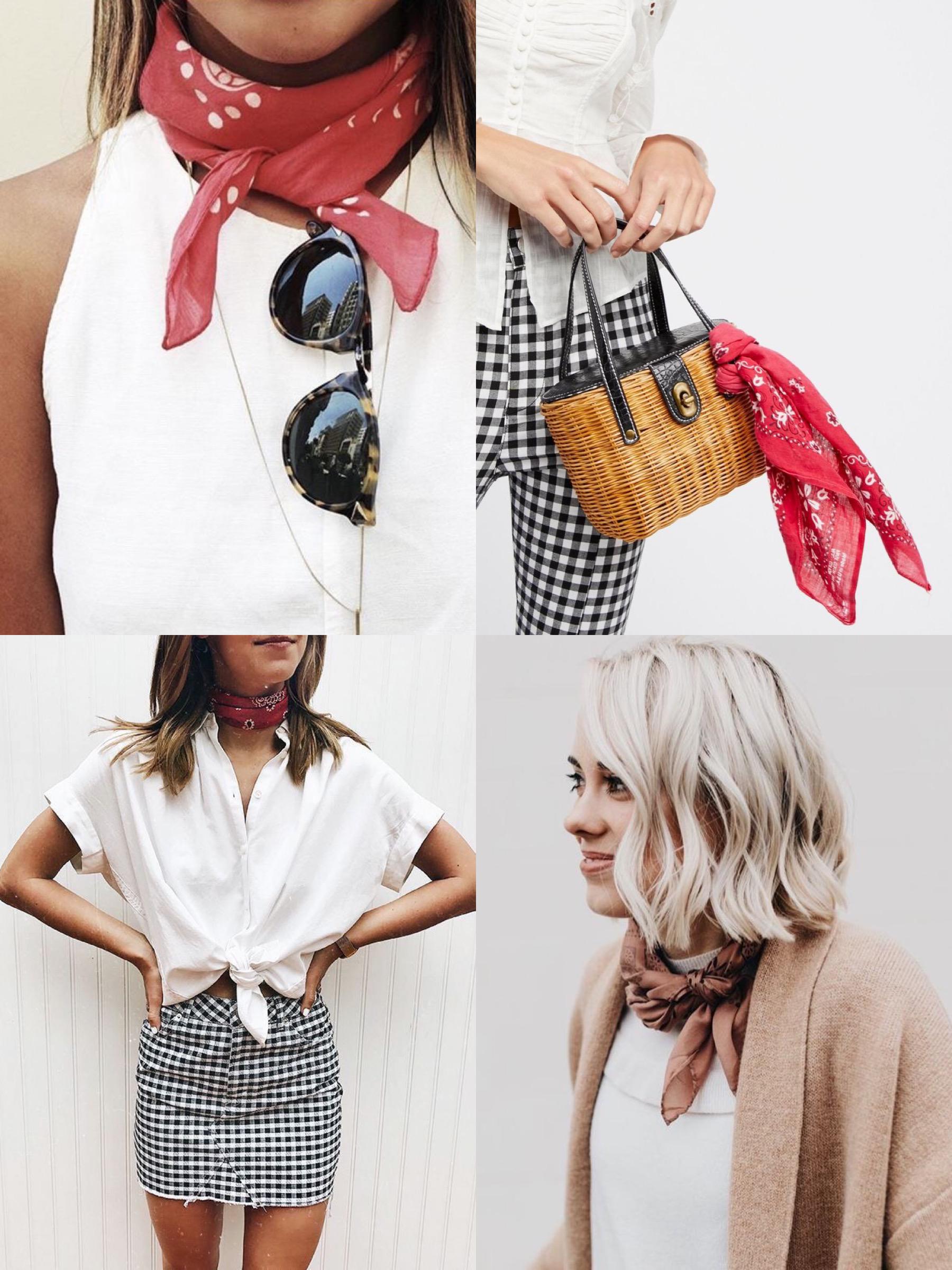 Bandannas and neck-ties are some of my favorite accessories this summer because they can be styled in so many ways! You can tie them in a knot, bow, or choker style around your neck, wear it in your hair, tie it to a belt loop or attach it to the strap of your bag. The possibilities are endless and adding one of these babies to your outfit is such a quick and effortless way to look more fashion-forward.

ITEM 2:


RELAXED DENIM SHORTS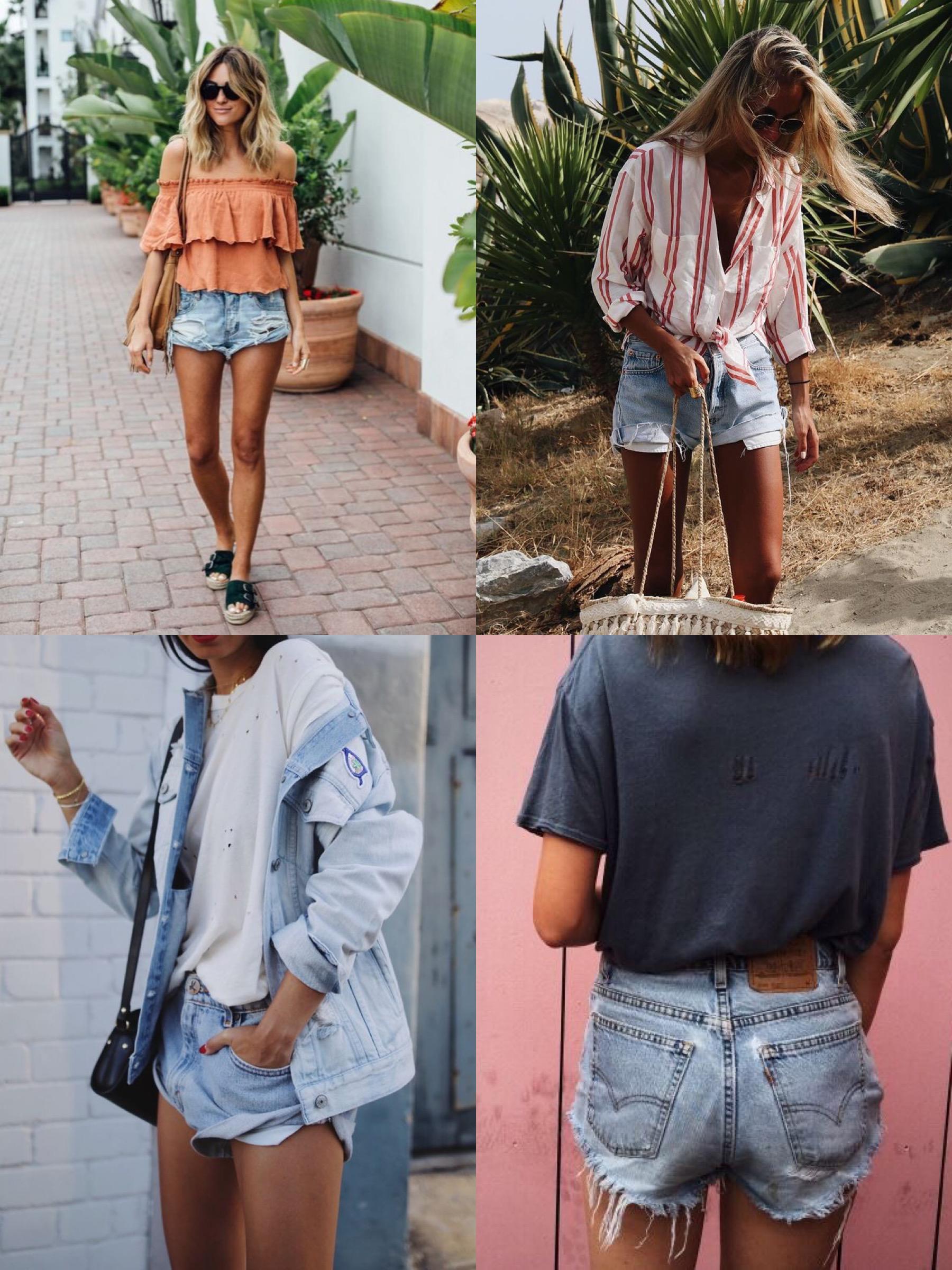 Pair a relaxed pair of denim shorts with a over-sized t-shirt tied in a knot, a cropped tank, or a graphic tee for a casual weekend look. Add a few rings and a cool pair of sunglasses to take this classic look to the next level while still keeping your layers limited on hot summer days.

ITEM 3:


BELT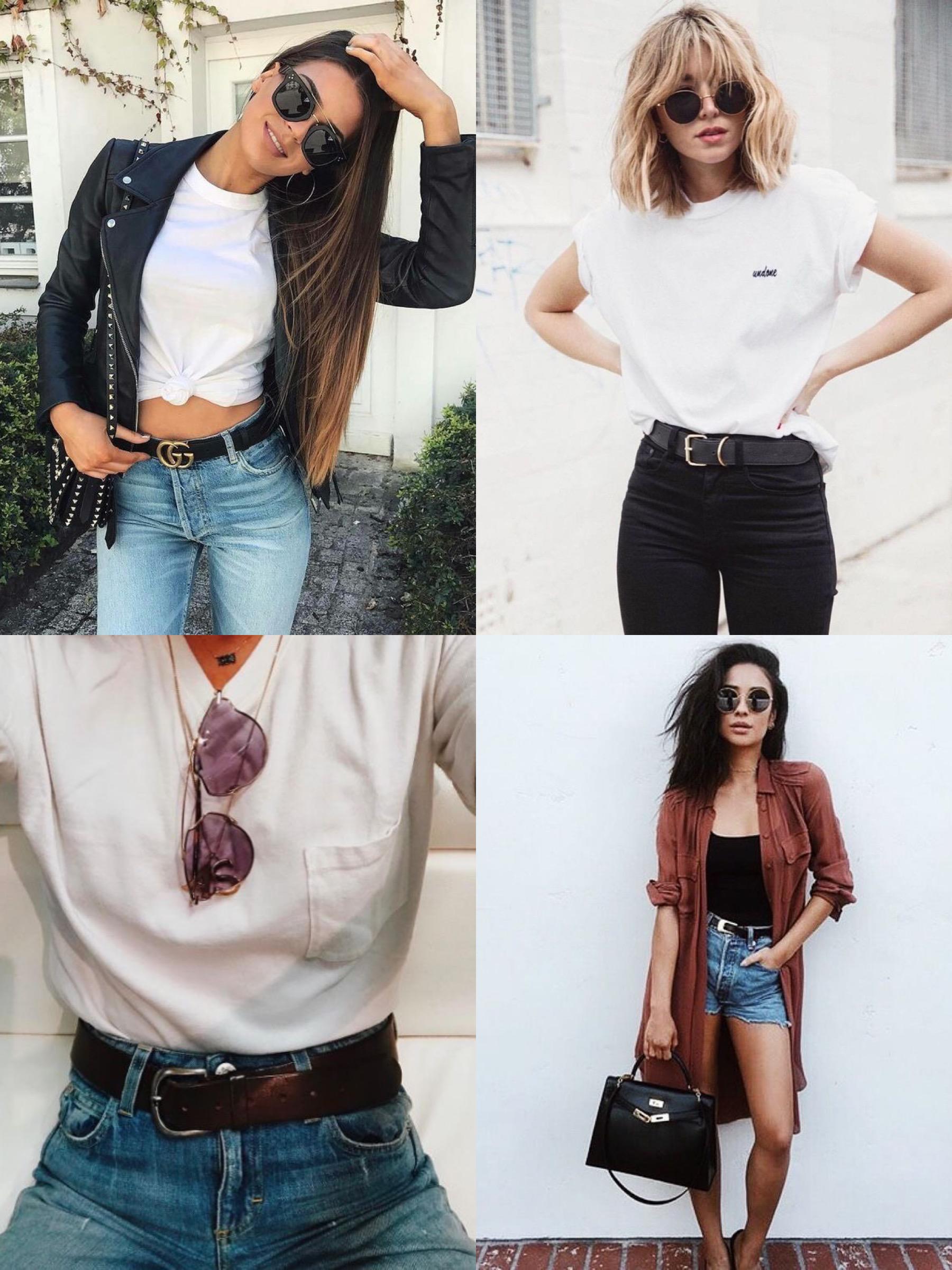 If your outfit is feeling drab or not looking "put together," chances are you just need to add a belt! Belts instantly make your style appear so much more thought out and are a great way to add detail and draw the eye to your waist. Tuck in your shirt in the front or all the way around to make the belt pop.

ITEMS 4 & 5:
GO-TO JEANS + PATTERNED WIDE-LEG TROUSERS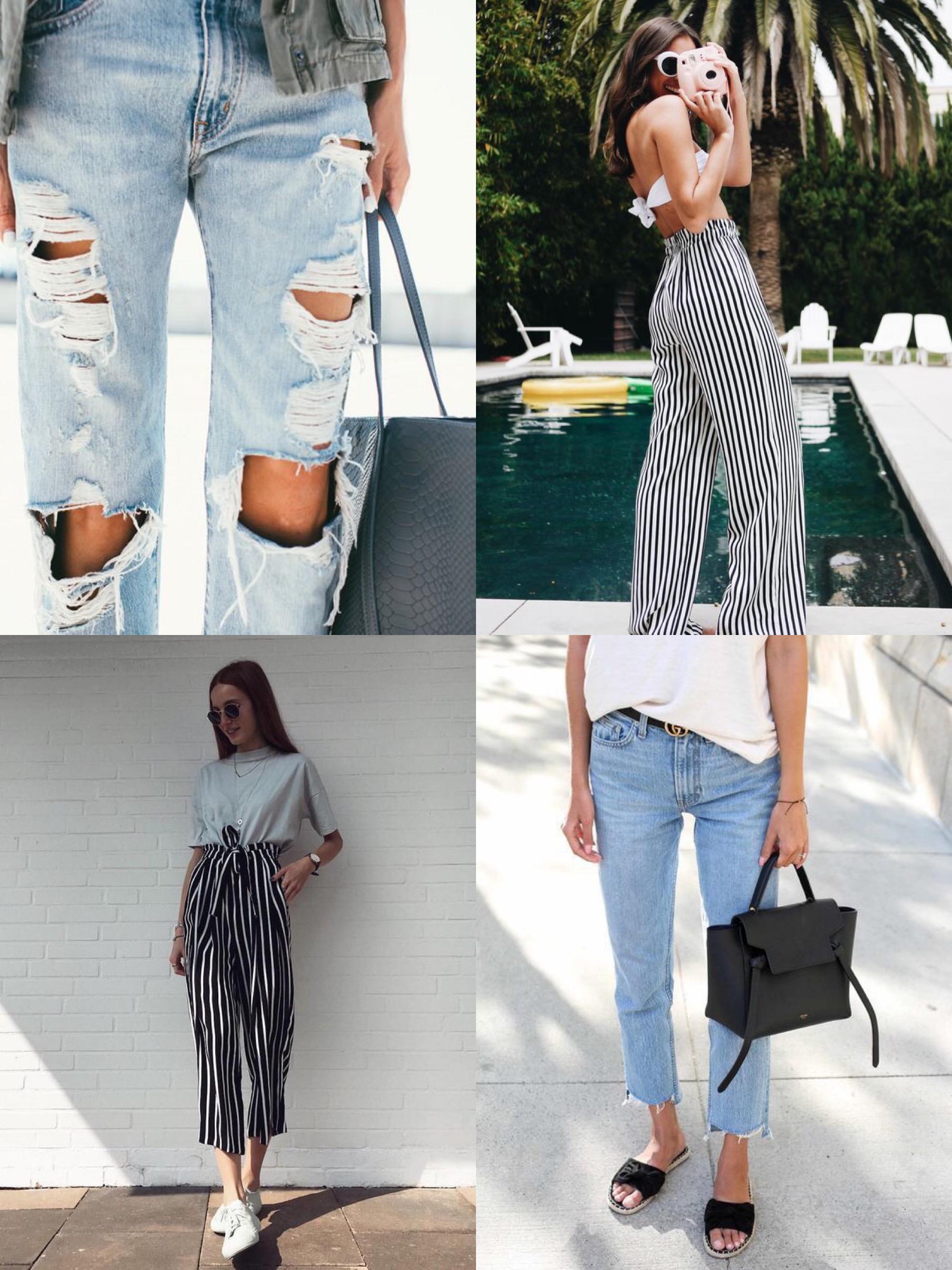 Having a par of go-to jeans and wide-leg trousers in your closet allow you to pair a plethora of tops in different ways to create endless looks. Mix up your accessories each time you wear these pieces to keep your look fresh and totally different than your previous ones.

ITEMS 6 & 7:
OVER-SIZED TEE + FITTED TEE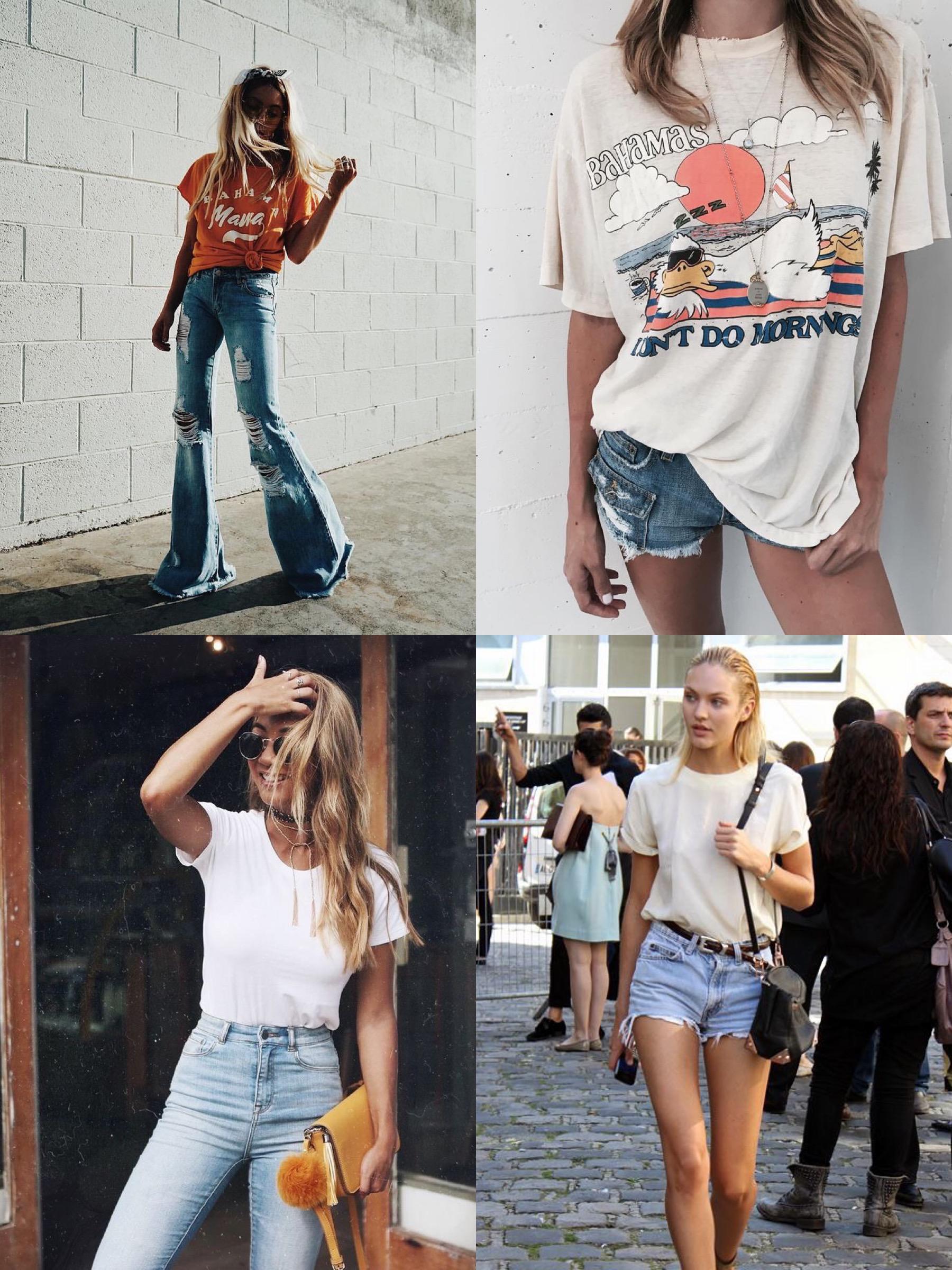 Having tees that fit over-sized and fitted will allow you to layer pieces with ease. Consider rolling the sleeves, wearing it off the shoulder, tying a knot in it, wearing it over a dress or tucking it in for a new vibe each and every time you wear it.

ITEMS 8 & 9:
MINI + MAXI/MIDI SKIRT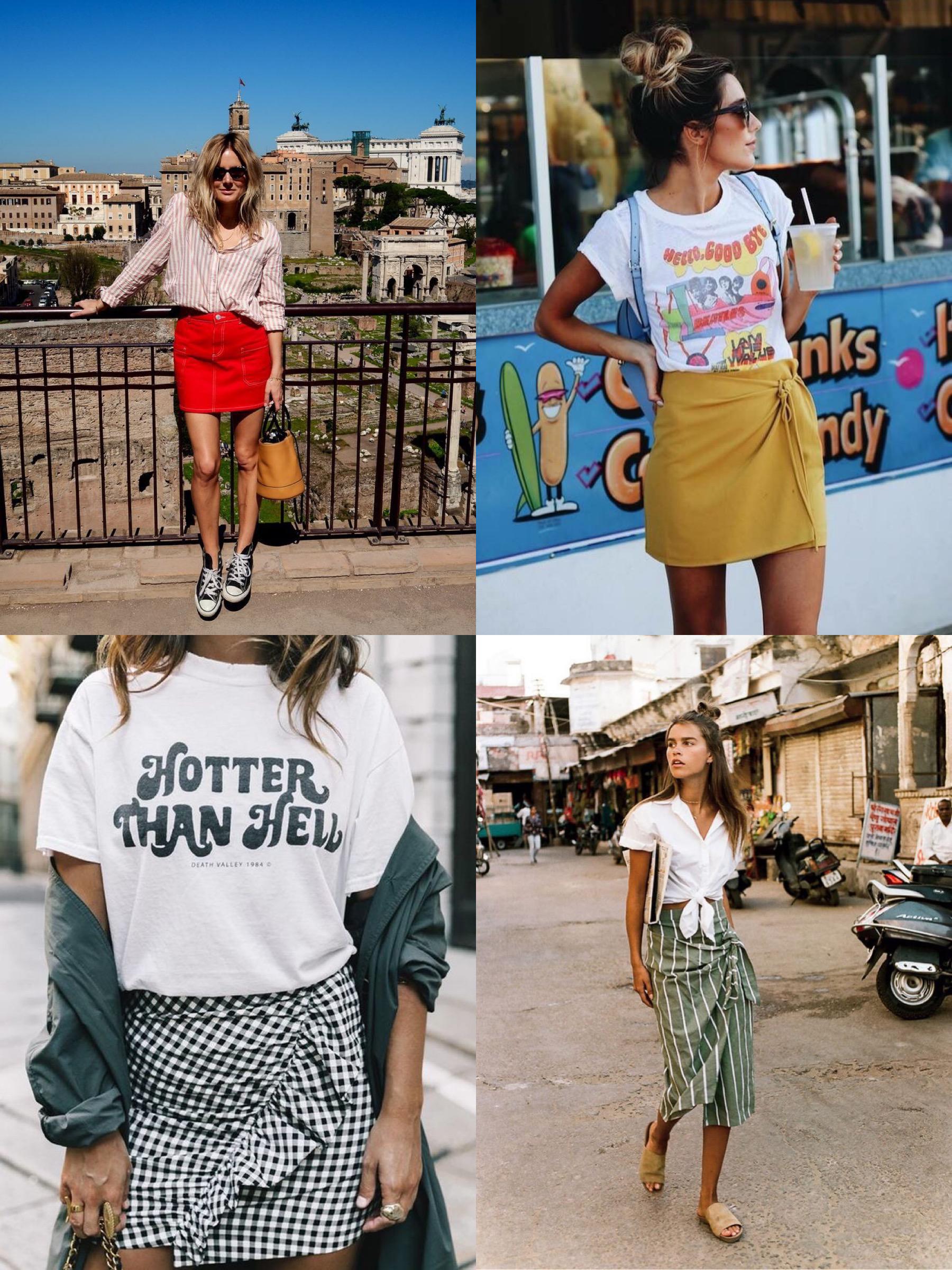 For the days you just don't want to wear pants (that's most days if you're anything like me), skirts are a great alternative that can also be worn with a variety of tops you already own. Skirts instantly take your outfit one step up from casual and can easily be dressed up on days when you need to transition from your day job to a night out. Get creative with graphic tees and statement bags to make an old outfit feel completely new!

ITEM 10:
LAYERED NECKLACES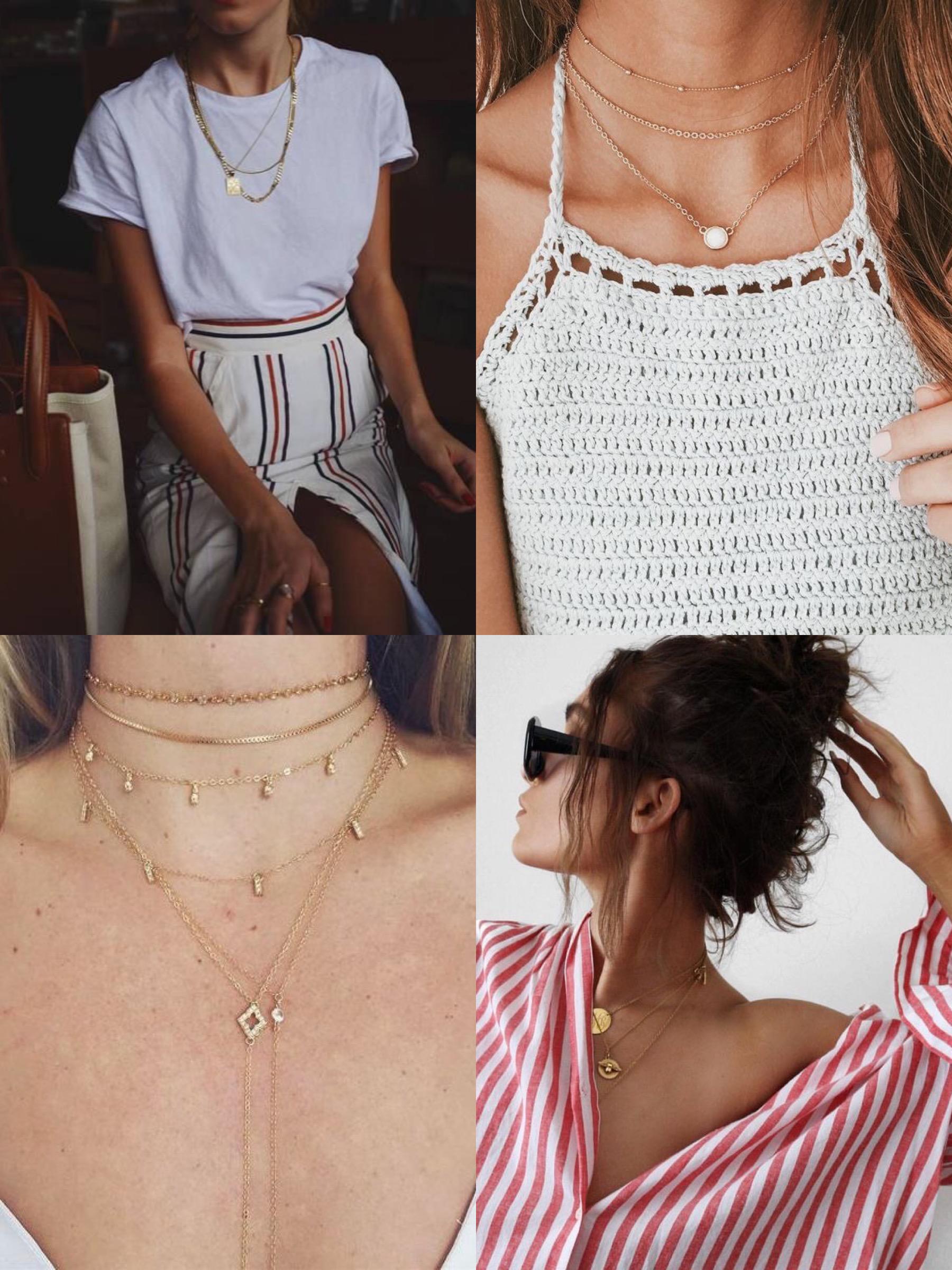 I'm obsessed with this right now. Take a look at the necklaces you already own and compare the lengths for layering possibilities. I promise you there are a ton of combinations you can try, especially to make something like the simplest white t-shit look well thought out!

ITEM 11:
HAT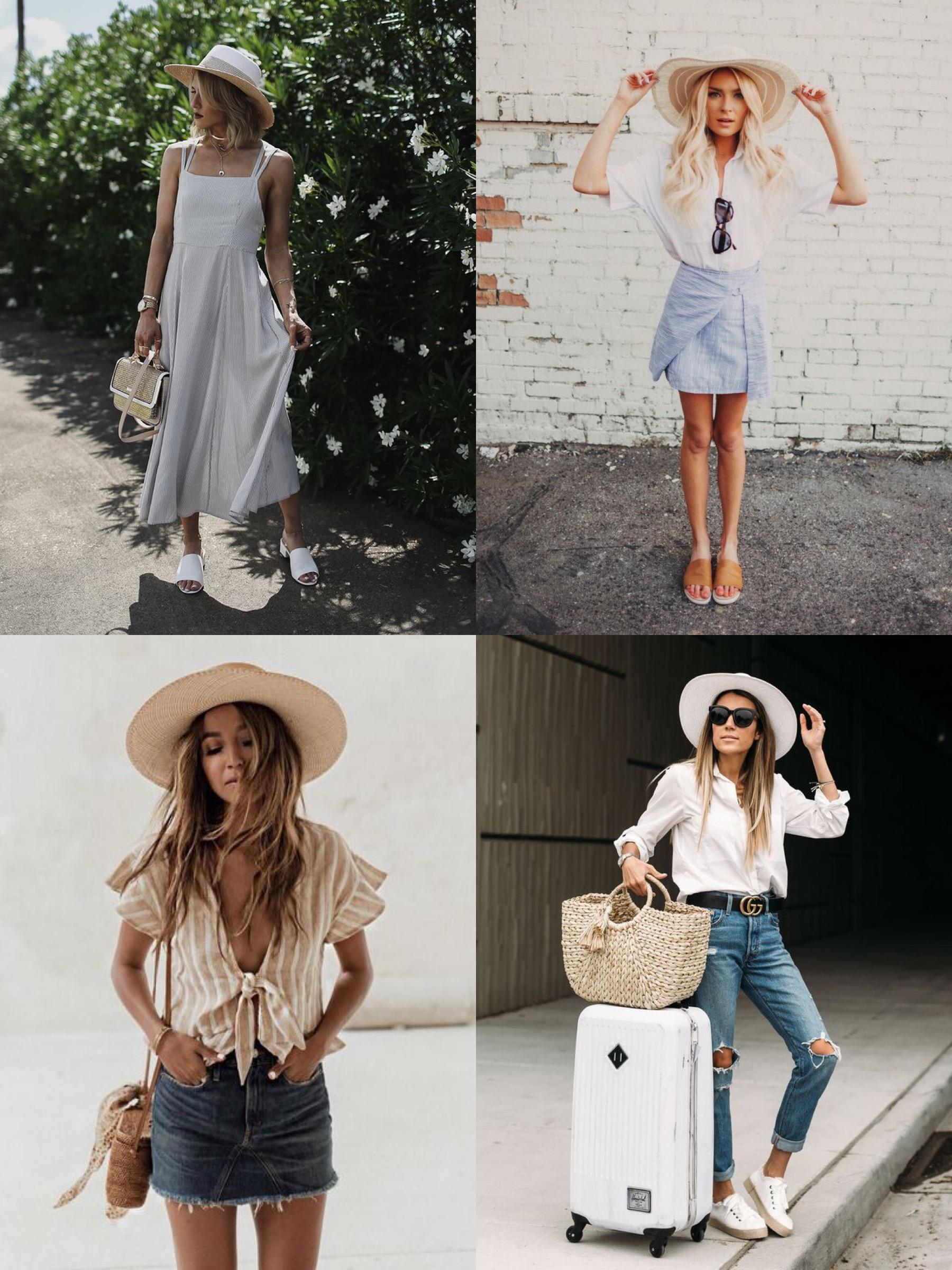 I instantly feel 10 times more stylish when I throw on a hat. Not only are hats great for bad hair days, but they also can totally change up your outfit and block the sun from your face in the summer. I love taking hats with me on trips when I want to keep the clothing I'm packing limited, yet still feel well-styled.

ITEMS 12-15:
SNEAKERS, PLATFORM SANDALS, LOAFERS + ANKLE BOOTS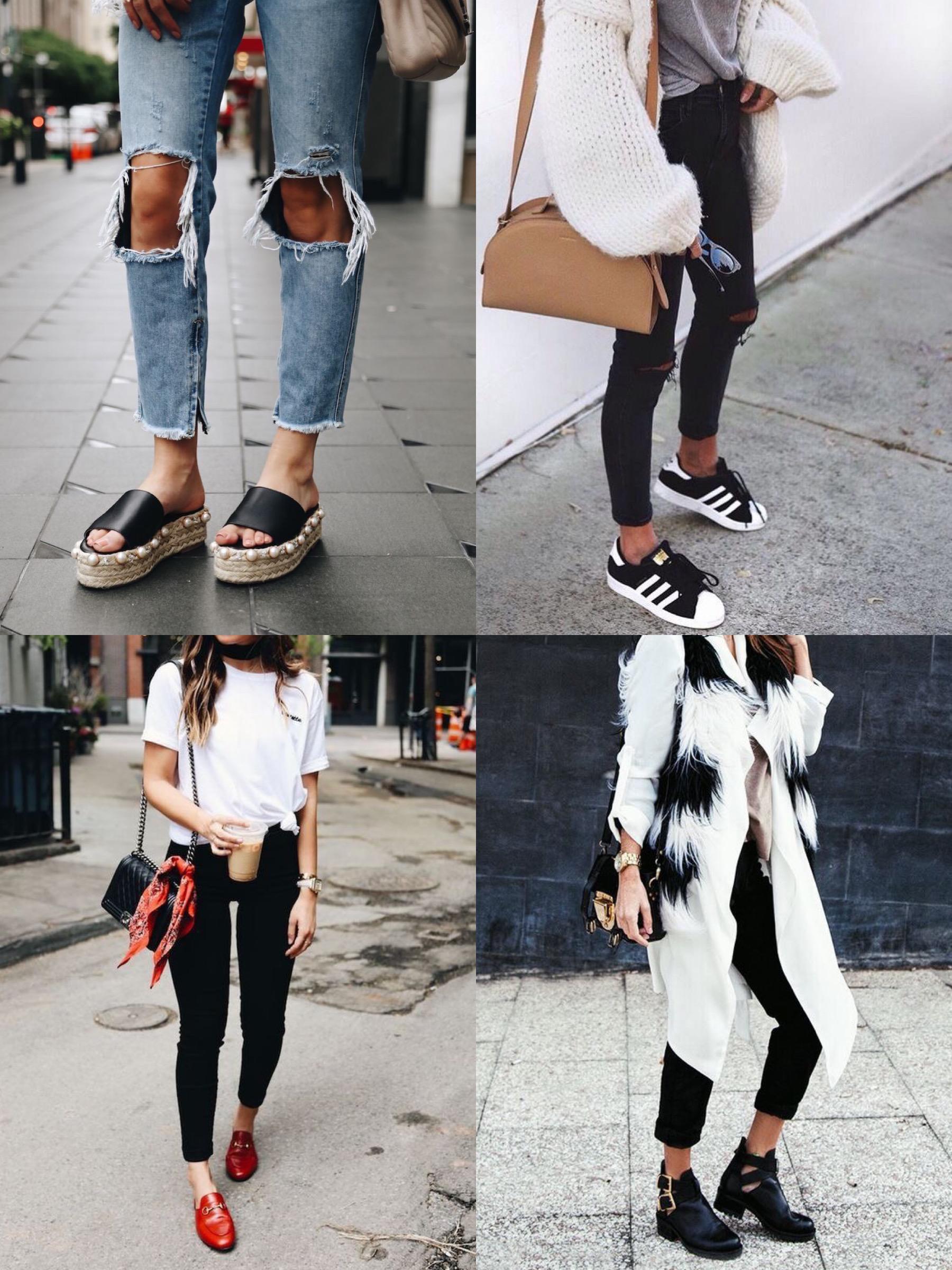 These are the four styles of shoes I recommend keeping in your closet for unlimited looks. Neutral tones will allow you to pair each with every outfit combination you own, allowing for so much variety in your wardrobe each week.

ITEM 16:
OVER-SIZED CARDIGAN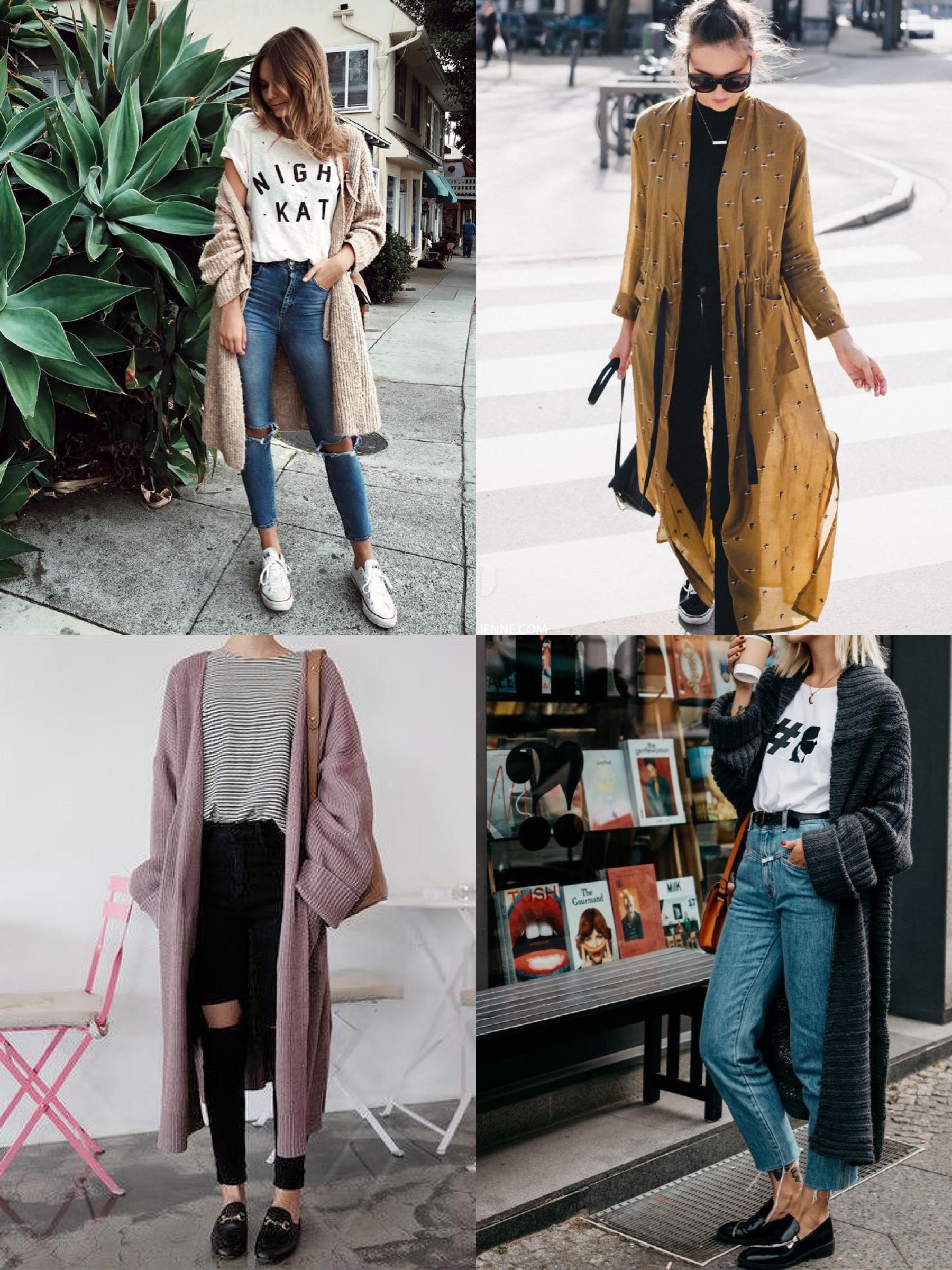 I love over-sized pieces not only because they're super comfy, but also because they are such great layering pieces when your outfit is looking a little blah. Some of my favorite and softest ones are from Forever 21 and TJ MAXX, so I suggest looking there if you're in search of the perfect one!

ITEM 17:
DENIM AND/OR LEATHER JACKET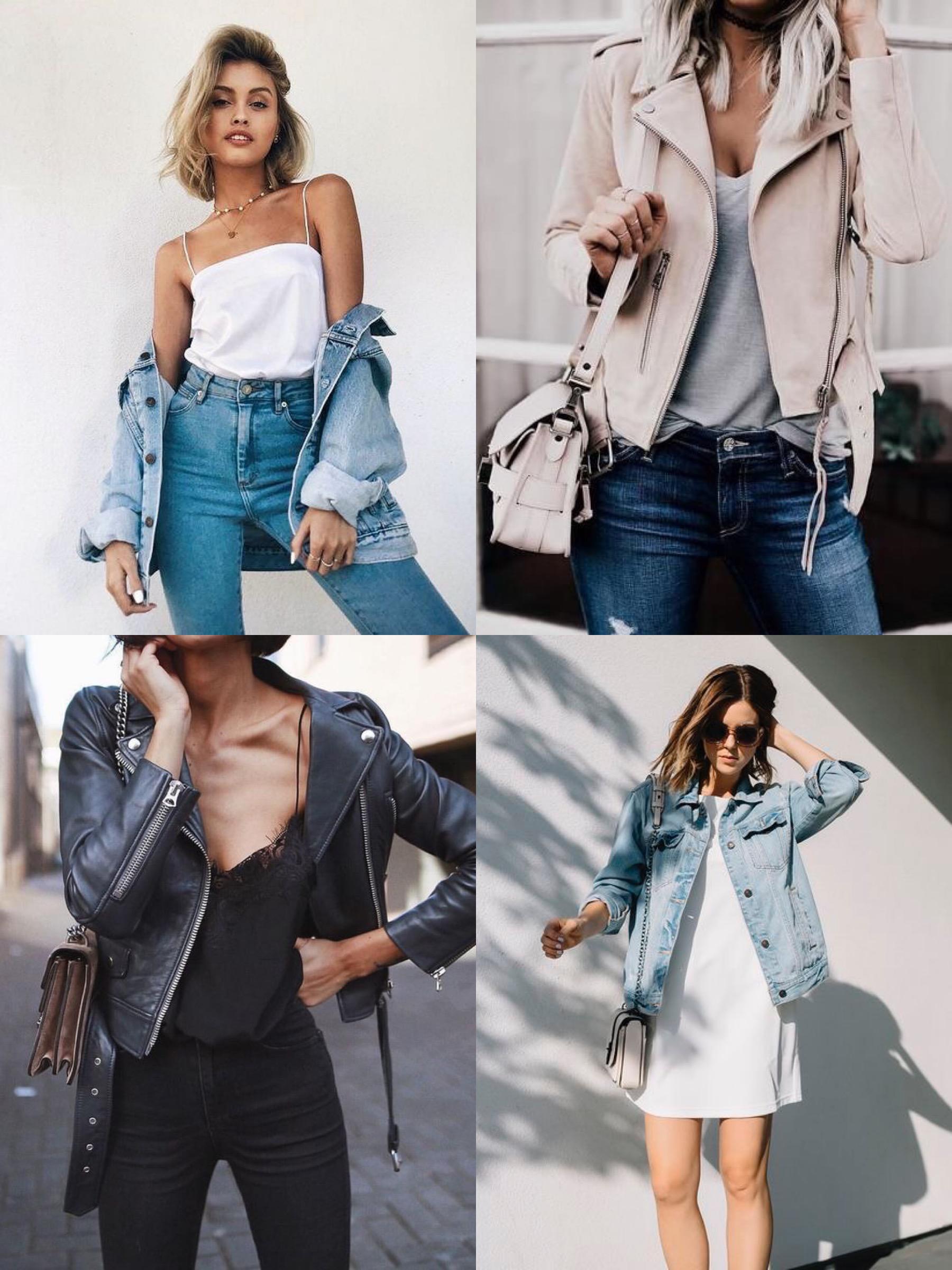 I. LOVE. JACKETS. I suggest keeping a denim and or/leather one close by because they can literally be layered with any outfit, getting your full money's worth out of it if you're looking to invest in a high-quality piece. Personally, I'm a big fan of distressed, over-sized denim jackets for casual looks and fitted leather jackets for days I want to look a little more edgy and dressed up.

ITEM 18:
BUTTON-DOWN SHIRT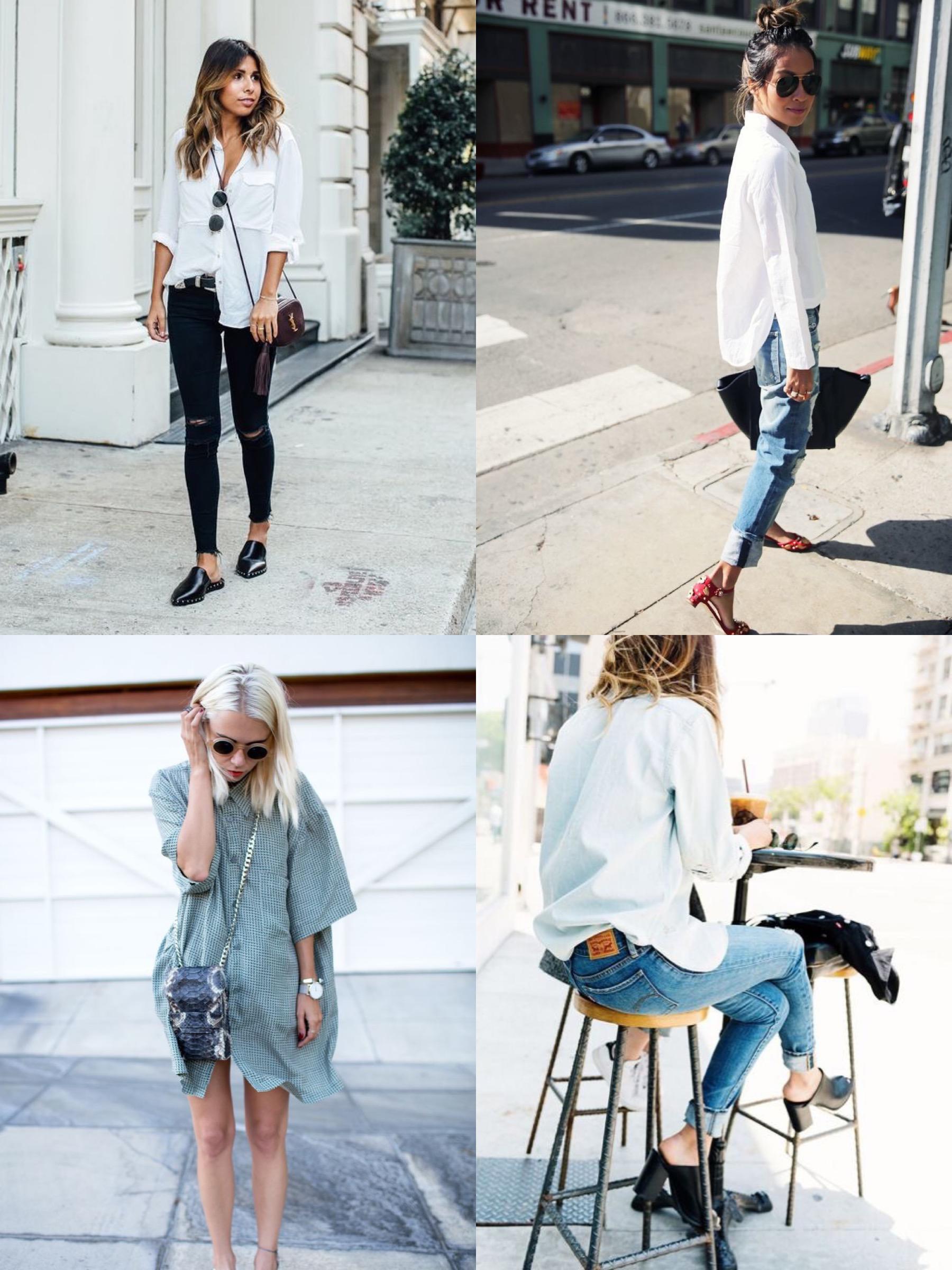 I need to get my hands on one of these! Invest in a comfy button-down shirt to tie up over dresses and skirts, tuck into shorts or trousers and even wear as a dress when over-sized! Roll up the sleeves and accessorize with cool bracelets or watches for a classic, fashion-forward style.

ITEMS 19 & 20:
LARGE BAG + SMALL BAG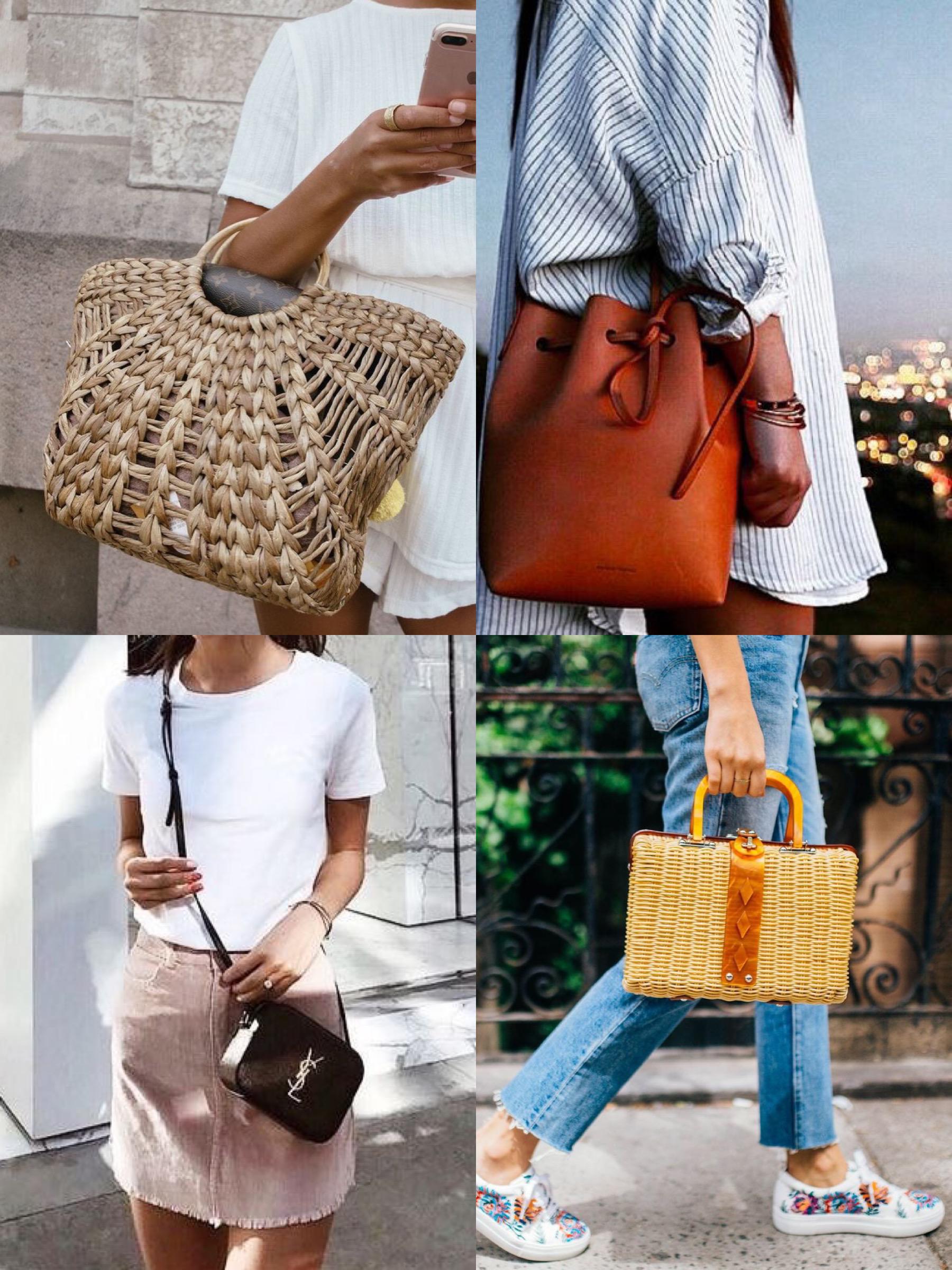 Believe it or not, one small and one large bag is all you need! However, I must say I'm guilty of owning way more than that (oops!). Go with some in a couple different textures to add simple visual appeal to all of your outfits, along with functionality depending on what your plans are for the day.

__________
How many of these key fashion items do you own? I hope you find these tips helpful next time you get dressed or decide to customize the contents of your closet. As always, thank you for reading and have an amazing weekend! Look for a new post from me on Monday. 🙂