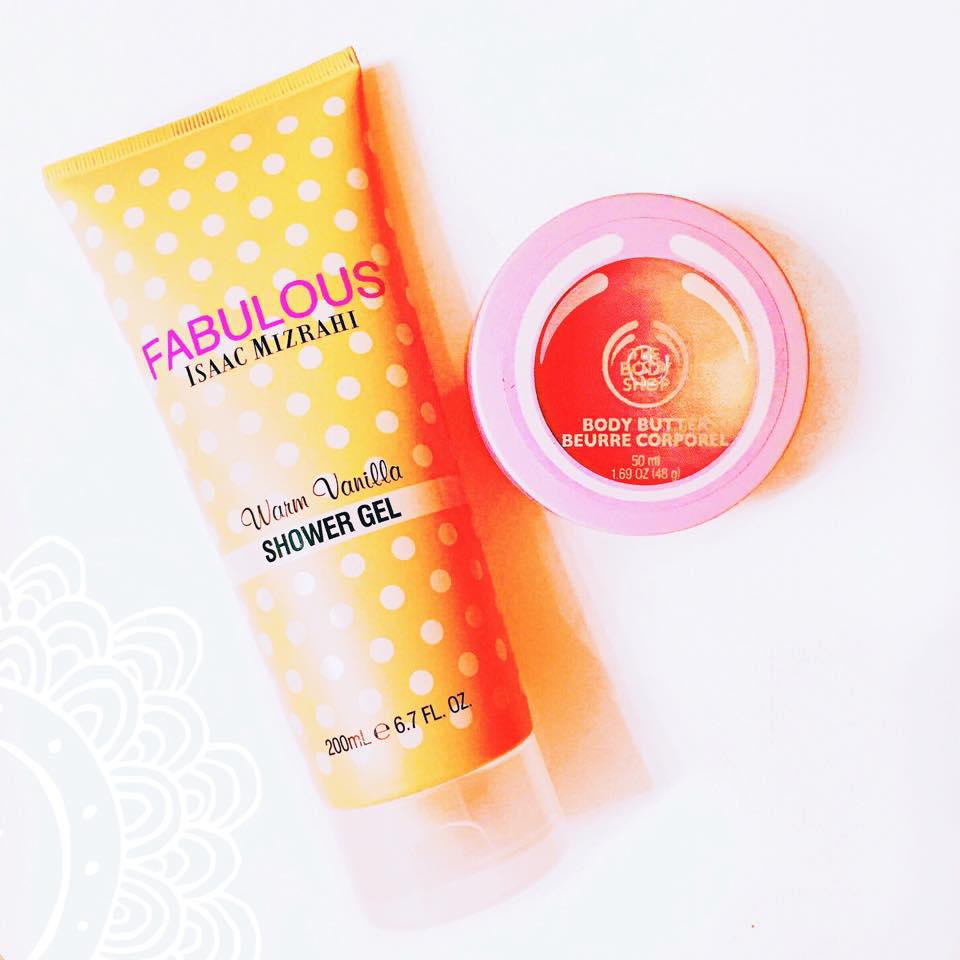 Happy Friday! Today I'm going to be sharing with you 10 essential beauty products. This post is targeted at those in their 20's since that is the age group I'm in, however this applies to just about everyone interested in beauty and those wanting to amp up their routine. Keep reading to find out what products you may be missing!

Good quality makeup brushes.
Nice makeup brushes will make such a difference in your makeup application and the final product of your look. Nice brushes don't have to be pricey – there are plenty of great quality brushes within a reasonable price point for you to choose from. When looking for brushes, choose ones with soft hair that feel sturdy in your hand and will be durable throughout plenty of washing and reusing.
A signature scent (or two).
Every girl needs a go-to scent to put on everyday. I've been wearing Daisy by Marc Jacobs during the warmer months for years and Burberry Brit during the colder months. There are plenty of other perfumes I love, however I find myself reaching for these two the most. As for body spray, my current favorite is Sun Kissed by PINK – I've been wearing it all summer and I'm obsessed! Head to a Sephora, test out all the scents, and find one that works for you.
Skincare products.
It's sometimes tricky to find skincare products that work for your skin and your routine, but once you do, you will get so many benefits. I have oily skin, so I like to use a cleanser and serums that remove extra moisture from my face. When I properly take care of my skin before bed, I see such a positive difference in the morning.
Sugar scrub.
I must say that sugar scrubs are definitely one of my favorite products. Not only are they super relaxing to use, but it makes such a difference in the texture of your skin. Exfoliate before you shave your legs for a closer shave and an even smoother result.
A "treat yourself" bath product.
With your sometimes crazy hectic life, it's nice to treat yourself to a relaxing bath or shower before bed with a special product, such as a bath bomb or massage bar. Check out Lush and try out some of their fun products!
Body butter.
This one is a must – your skin will thank me later. Everyone needs to have at least one great body lotion to apply everyday, especially after getting out of the shower. This is when your skin will be able to absorb the product the best. The Body Shop has really great body butters in just about every scent imaginable, so I'd consider checking them out and finding one that works for you.
Face mask.
Face masks are good for your skin and, of course, they're fun! Trying using one once a week or once every two weeks to give your skin a boost. Research ones that are marketed for your skin type (oily, dry, etc.) and see what works best for you. They typically aren't too expensive, so have fun trying a bunch of different ones!
Bronzer.
This is a must-have makeup product that should be incorporated into every makeup routine. Contouring is key for adding warmth to your face and creating that sculpted look. Trust me, after you contour once, you'll never want to go back. Apply it under your cheek bones, starting at your ears and blending toward the center of your face. Be sure to blend down your neck and drag the bronzer onto your temples as well. Create a "3" motion starting at your temples and blending to your cheekbones and under your chin.
Highlighter.
Highlighting is very popular in the beauty world right now. Find a highlighter that works with your skin tone and apply it on your cheek bones, down the bridge of your nose, your brow bone, and your cupid's bow. These are the highest points on your face that you want to draw the most light to.
Concealer.
This one is a bit obvious, but simply too important to not include. When you have a good concealer, it's much easier to skip foundation when you want to wear makeup, but not too much. Apply under your eyes and over problem areas to achieve a nearly flawless "no-makeup" look. Your skin will feel much lighter and it's a nice break from your typical foundation routine sometimes. My current favorite is from Nars.
What are you favorite beauty products? Leave me a comment and let me know what your essentials are!
Don't forget to follow me on Bloglovin' to receive updates when I post! It's a really cool app and I'm on it basically 24/7. I have a lot of fun posts coming up, so don't miss out!